A while back I mentioned in another thread I mentioned I wanted to get my hands on a Supfire L5-S. It is similar to the standard L5 that mtnelectronics sells. The difference is this "S" model has a tail cap on/off switch as well as the side switch, whereas the previous model has only a side switch. The only places I found it available was tmall or taobao. So with the help of Google translate and the cssbuy.com, proxy purchaser I ordered one.
I ordered it through this taobao seller. There were several; this one had sold a few already so I went with it. I ordered in early January. Since I selected a set with 26650 cells it had to be shipped via NLpost, cssbuy's only relatively cheap shipping service when cells are included. The light cost about US$22 and the shipping added about US$8-9 IIRC plus 1.50 or so handling. It came today.
Here it is placed side by side with one of the Supfire 26650 cells. The cell is marked as 3700 mAh. We'll see what it tests at later.
Here it is in my hand. The anodizing is a pleasant grey color. There are a few dust bits, the anodizing is well done.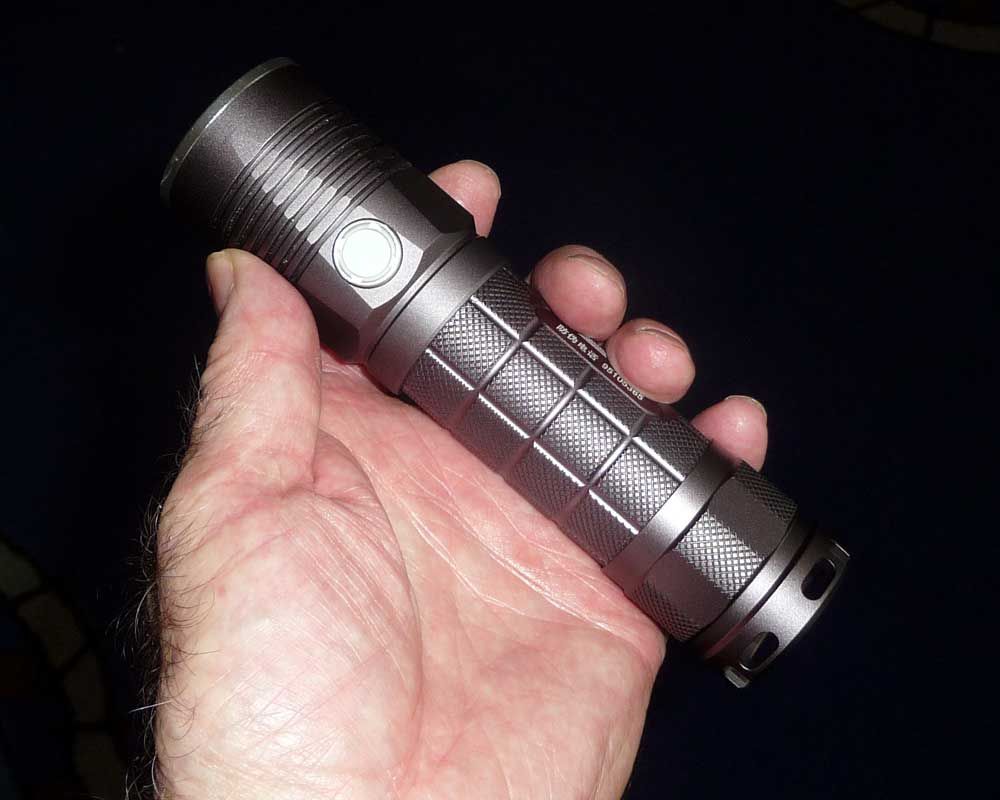 The tailcap with switch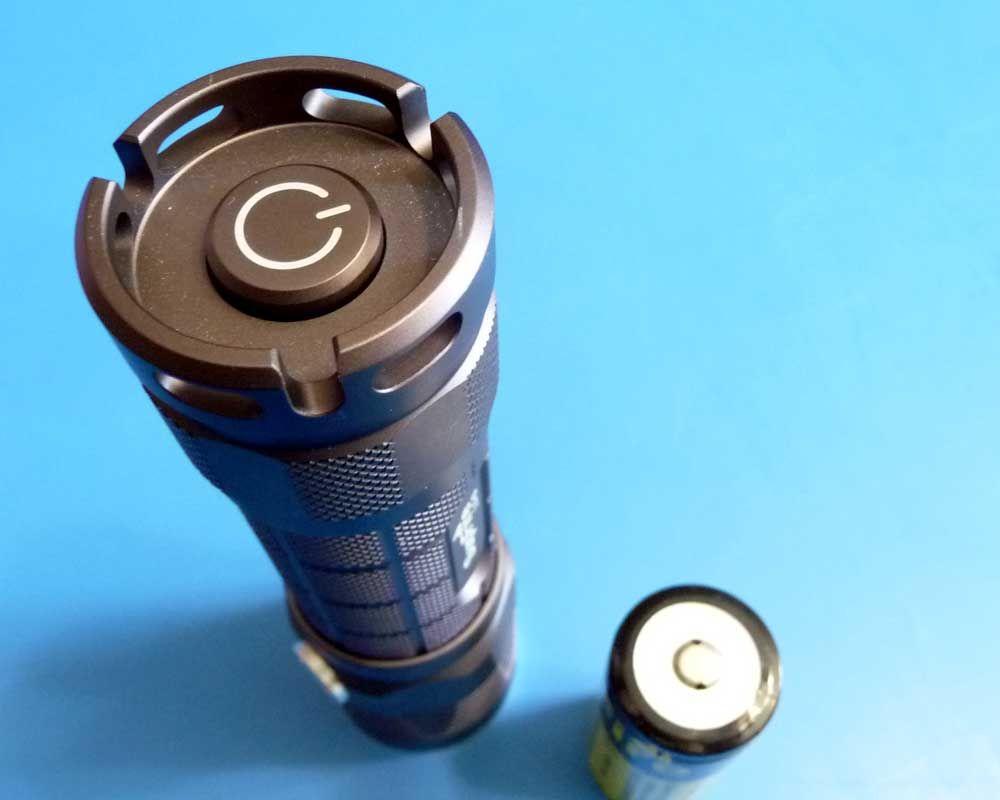 The view showing the USB charge port with cover plug. The plug fits very tightly.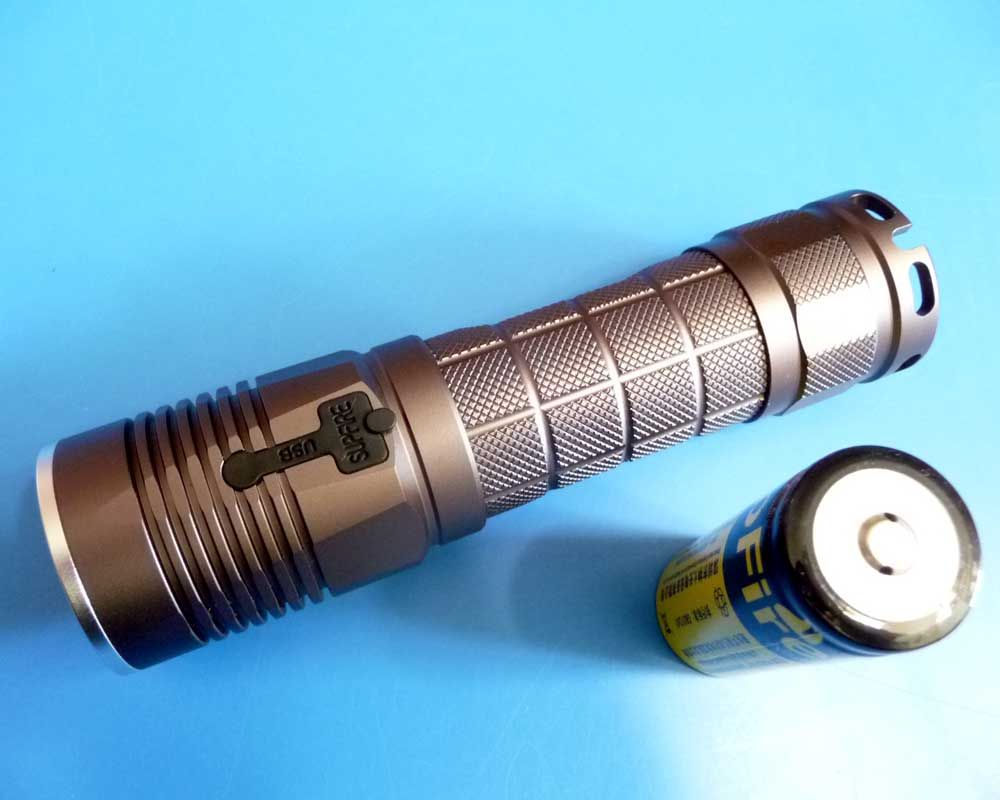 Showing the tube, head and tailcap disassembled. The threads are triangular and not anodized. On the good side though is that the machining is done well, very smooth to thread together.
Also on the plus side is that it is assembled with threaded retaining rings, so disassembly should be easy enough.
Next the head showing the driver board and the tailcap closer up. We'll see what kind of switch lurks beneath the spring loaded brass button later.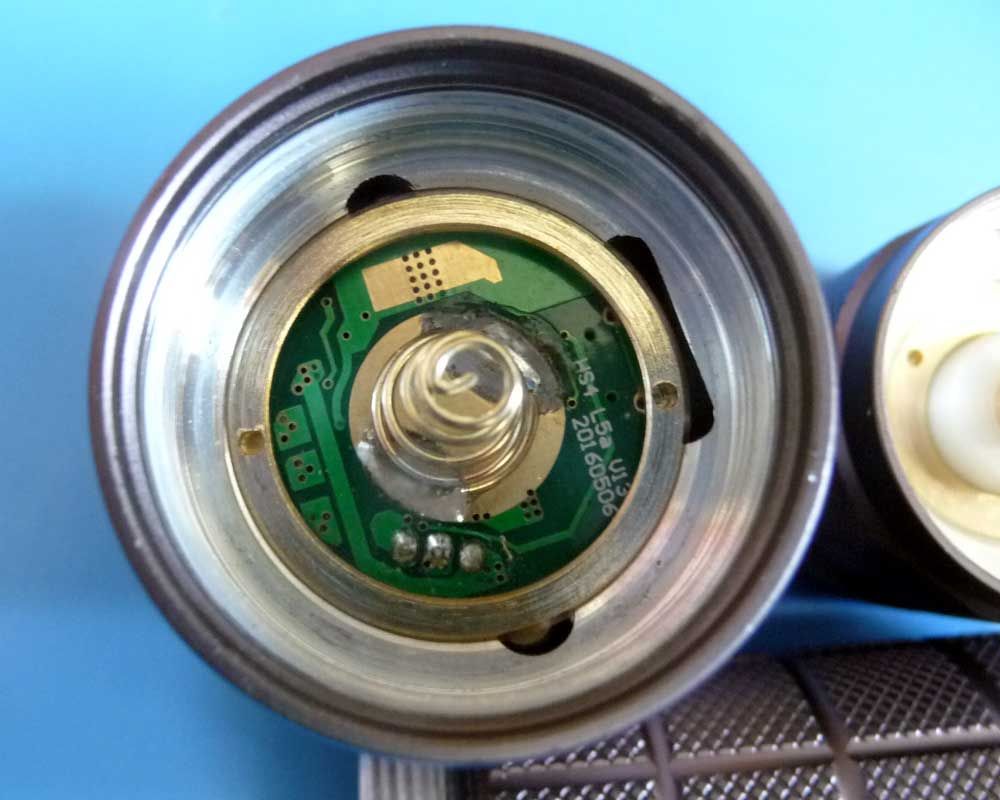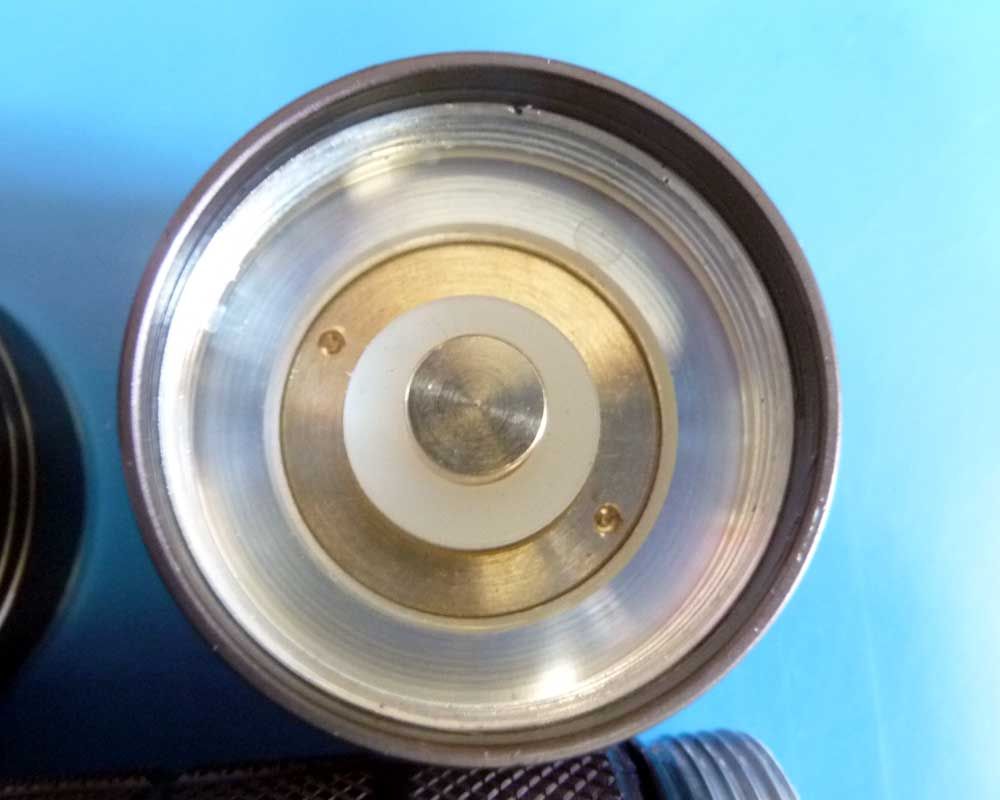 The reflector. It has an XM-L2 emitter; well centered. The lens and reflector are clean.
When charging the side button lights red. When done it should change to blue. We'll see. It seems odd but to get it to charge, once the USB cord is connected the tail cap switch has to be turned on. No light, but has to be on to charge.