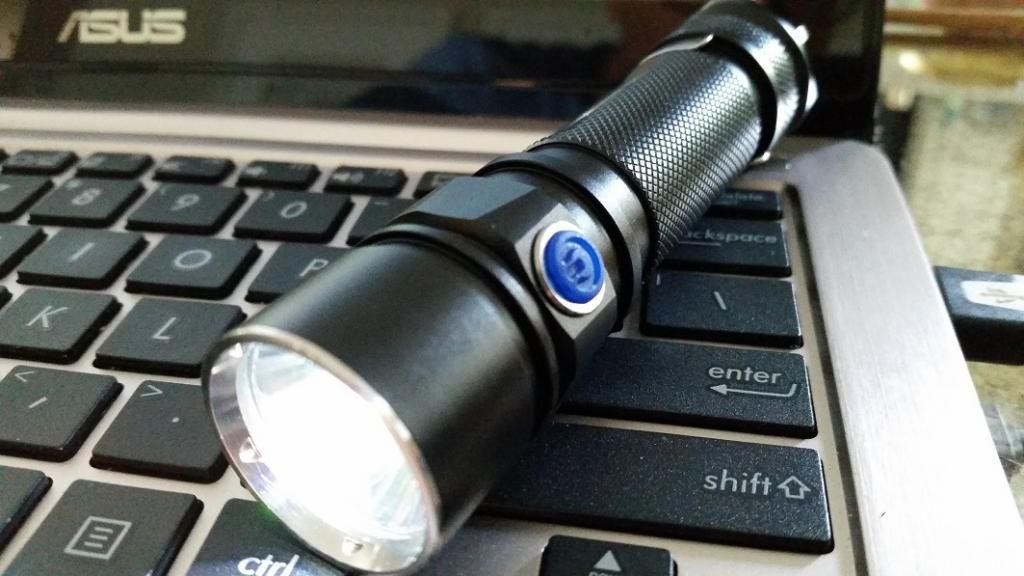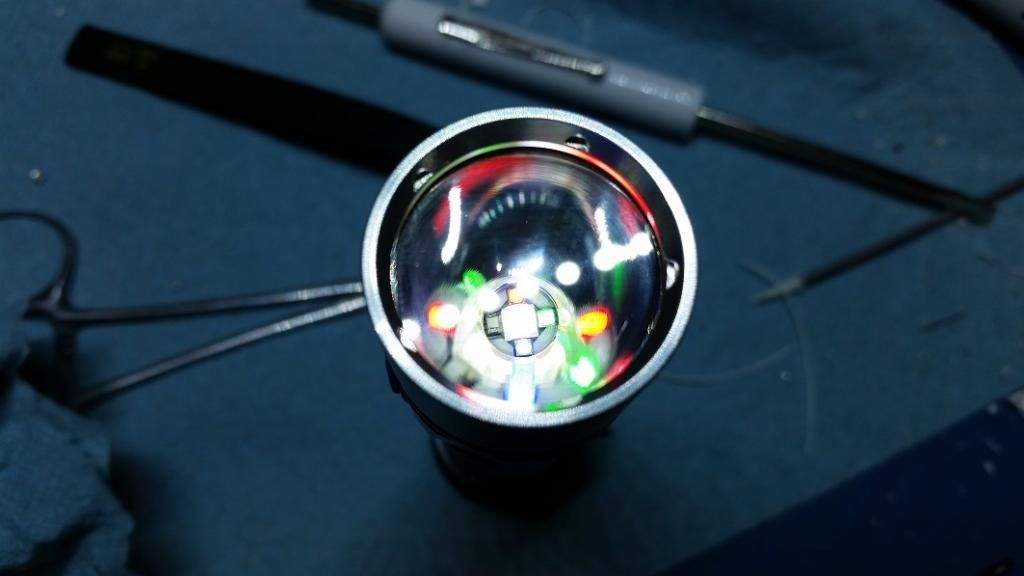 EDIT 7/30/2015: I made a build video here: https://www.youtube.com/watch?v=bg5njtFVszA
Here's a mod I did this week on a Solarstorm SC02, which is an Olight S20 clone. This is a pretty nice light for $15: nice machining and good overall build quality. But the UI is awful! I know my mods are getting a bit repetitive, but I've reached the point where I can't stand to use any light that can't do absolutely everything, so I had to put MELD firmware into this one as well. The big difference here is that I build up the hardware from scratch instead of using a PCB, since this one is for rechargeable cells only. So here's the story of how to pack way too many 7135s into a tiny space:

First I gutted the light and stripped everything except the capacitor off of the driver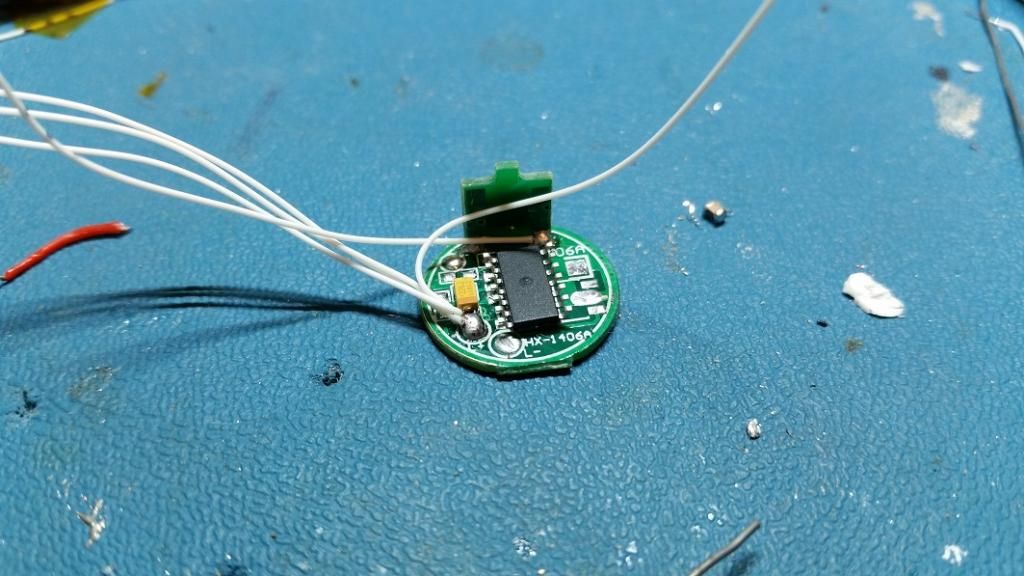 Then I glued my PIC16F1825 upside-down on the board

And started tacking wires on. The PIC needs 7 connections to it: power, ground, switch input, and four PWM outputs.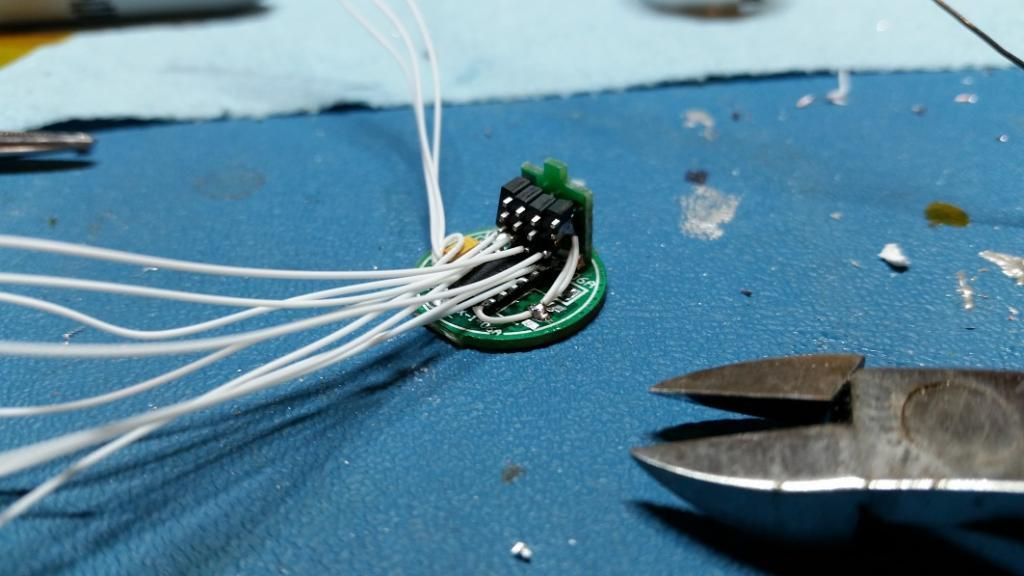 I started stacking up the regulators and wiring them in. This set of four is for the color channels, which get just one regulator each.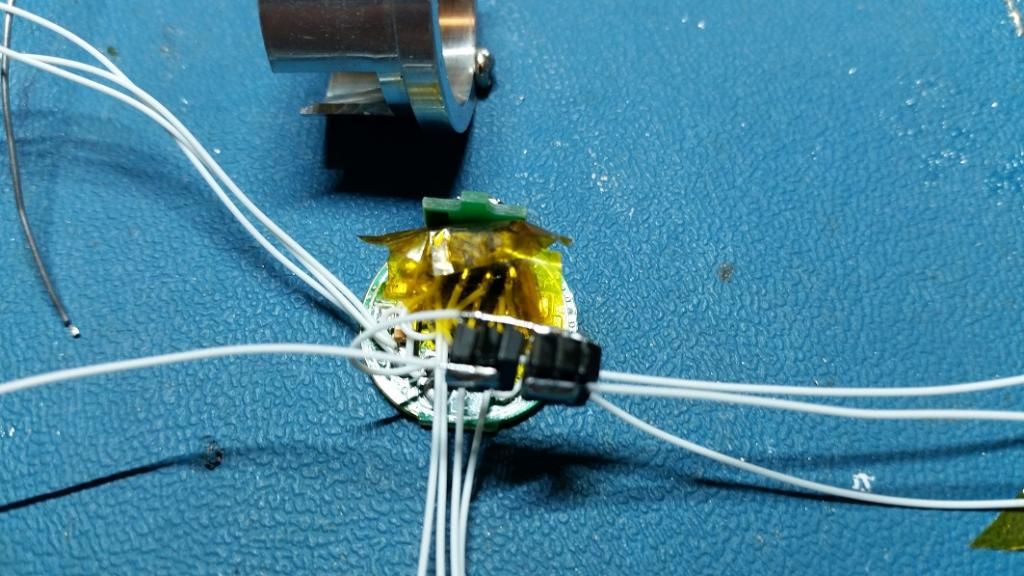 And this set of 6 are paralleled to run the white LED. They're arranged in two sets of 3 to share current between two sets of wires and for mechanical flexibility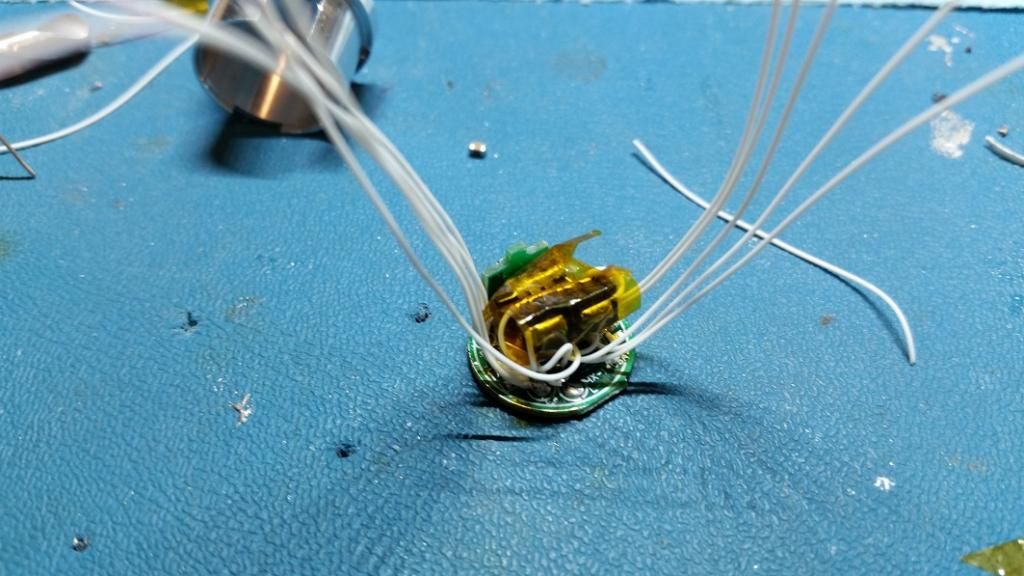 Here's everything wired up, insulated, and the wires bundled to go through the holes in the pill

For the LED board, I build one up from and aluminum XP star and one of my custom PCBs, using the two-layer technique I came up with for my Blackshadow mod. This gives the white LED (an XP-L) plenty of heatsinking but still fits in the colors in a very small space.

Here are the wires feeding through the pill and LED board, with some thermal grease in place.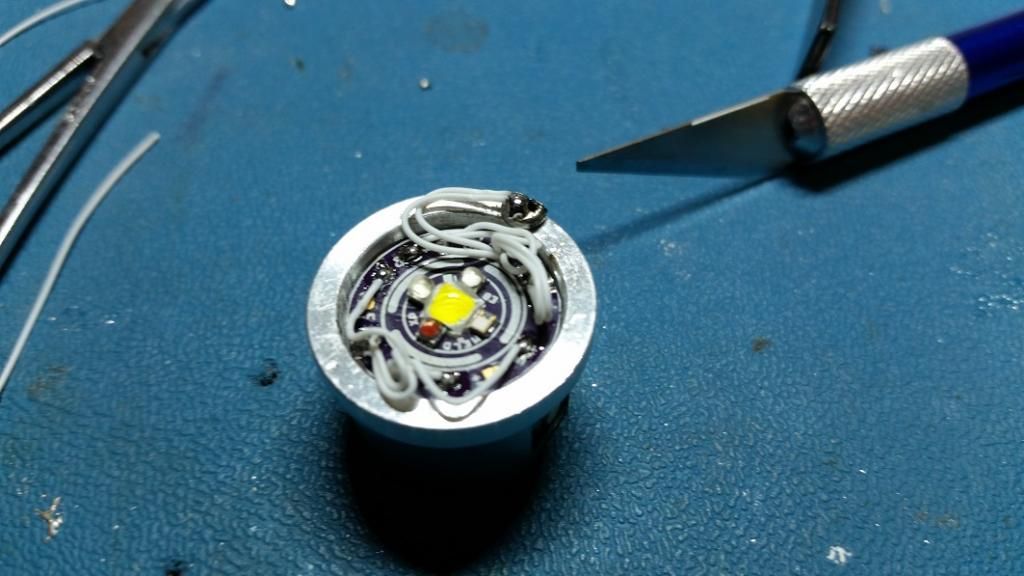 And here's the result of the (tedious) wiring process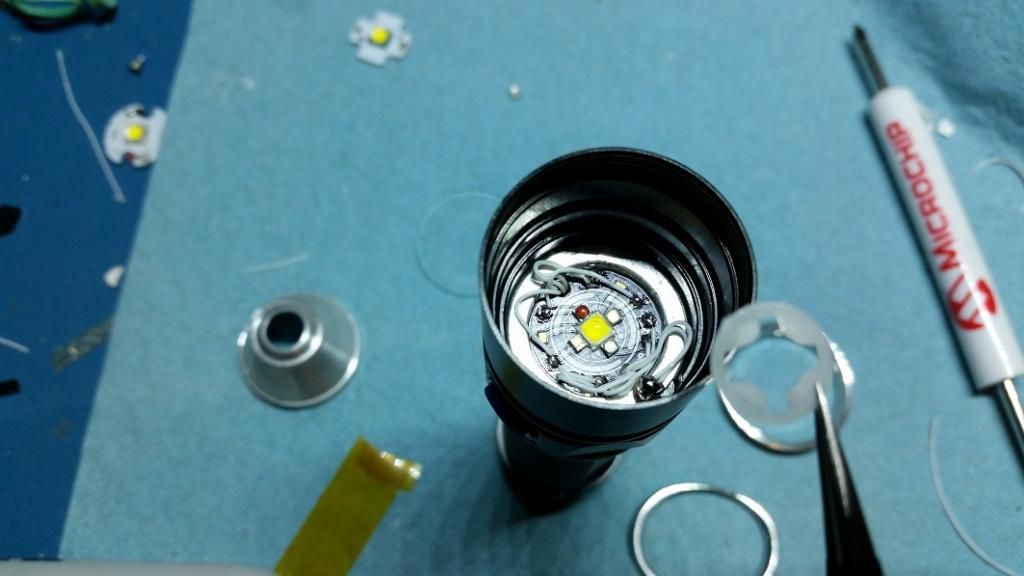 Finally, I cut up the original LED insulator to fit around all 5 emitters, and put it in place under the reflector. This was necessary to match the original height stackup which puts the necessary pressure on the pill from the front bezel.
And done! This light runs version 2.13 of my MELD firmware. A few improvements have been made since, but this demo video gives an overview of the firmware
Update: here's an overview video of MELDv2.13 firmware:

And here's the configuration menu: