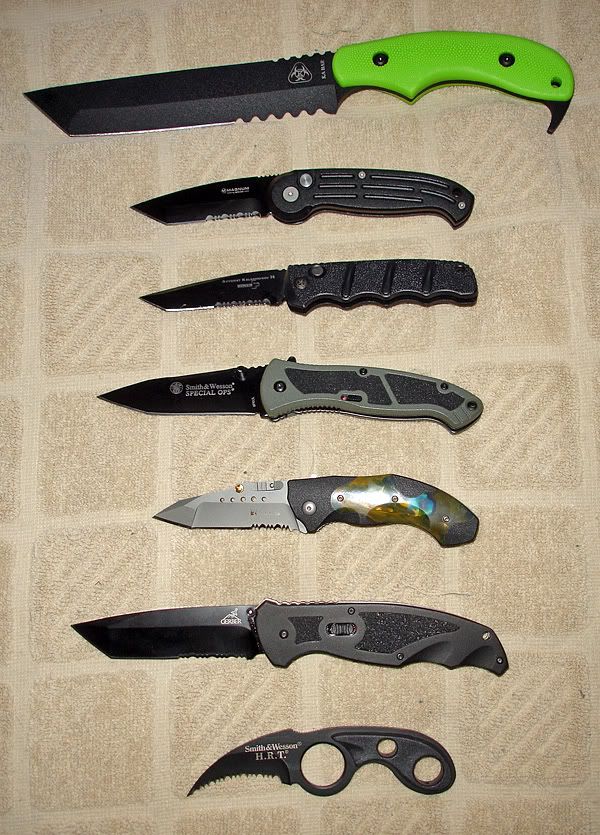 Top to bottom:
Ka-bar zombie killer-really cool!
Boker Magnum auto-fast & solid, no looseness at all.
Boker Kalashnikov auto-some side to side but nice knife.
S&W Special Ops Large-heavy, solid, fast as all get-out when opening. A fav.
CRKT Horus-got it for looks but the workmanship is wonderful-gonna get a couple more I think.
Gerber Answer XL-POS, clunky, sluggish on opening and just doesn't have the build quality. Had a feeling but I have large hands and wanted that size. Ironically, it was the sharpest one from the factory.
S&W HRT necker. Nice knife but POS sheath belt clip broke after 3 carries. 
***
Told ya it was strictly budget!
Rich
—
"I am the flashlight king! I can light anything!"