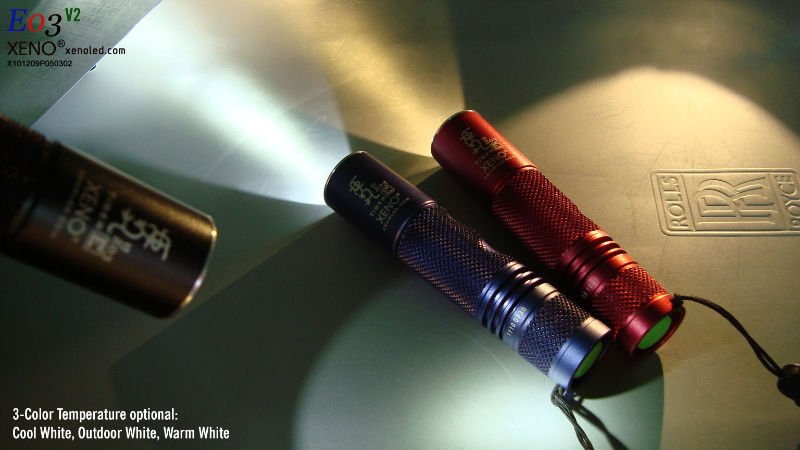 ………………………………………………………………
If you've been waiting, wait no longer!
$35 + FREE SHIPPING for XENO E03 XML 400+ lumens
Uses AA or 14500 lithium battery (not included)
FREE XENO TW15 diffuser wand!
These are eBay prices, but shipping from CANADA instead of overseas AND a free diffuser wand ($6 value).
Now that's a deal!
Very limited quantities available!
………………………………………………………………
Anodization Option: Black, Blue, Red
LED Color Option: Cool, Neutral, Warm
[black + cool combo is SOLD OUT]
Output (OTF) & running time (cool version): 3-stage variable output:
Using Ni-MH battery:
Low:150mA/45lms/4hrs,Ultra Low:20mA/20lms/20hrs,High:350mA/120lms/1hr
Using 14500 Li-ion battery
Low:1A/280lms/45min UltraLow:300mA/80lms/2.5hrs High:1500mA/430ms/20min
………………………………………………………………
To take advantage of this BLF only offer, to BLFBargains@HIDCanada.com.
In your message, include the ANODIZATION COLOR, LED COLOR, your BLF name, and full mailing address.
We'll take care of the rest!
………………………………………………………………
—
HIDCanada.com for Fenix / Sunwayman / XTAR / XENO