At the end of 2005, I had come to the end of my rope with Mags…or so I thought I had. My 2 C/D combo was still too weak for work in the retirement home I had been posted at for the overnight hours. But one thing about the Mags stuck out—that was there ability to throw a tight beam unlike anything else I'd found. So I added to my collection (before Maggie) a 6 D Mag.
Thing about this sucker was, he could throw a beam bright enough to be useful for the distance-viewing aspect of patrolling, unlike a 2 C or D (heck, or any of the others except the 5 D which is a little better). But bear in mind, these were the days of 105-lumen-at-the-emitter LEDs, so a 164-lumen Krypton incan Mag was a strong medium-grade light that remained affordable. I just had no idea you could ever swap out the bulb in a smaller package.
And a smaller package I really wanted. Unlike Maggie would be, "Tom" (as I came to call him) was long, heavy, and brutish. He inspired too much confidence in my self-defense skills in that he was just doubling as a light, but was really a steel baseball bat of sorts just waiting to kill someone. This giant pole could split a head open pretty darn easily. No police-issue baton could come close without being swung six times as hard or more. But it was hard to swing him very fast. 6 alkies in a giant tube means you've got to swing this sucker uber-hard…but would you ever want to?? I don't think so.
Tom has been a shelf-king through the years, being occasionally used at best. He is clean and has never been dropped but once from 4 feet. He may stay around for any home intruders who rear their ugly heads, but I couldn't bear the thought of his laziness, so I decided he's got to become a light again, which is how he is now the new proud host to the 1,000-lumen mini-star Terralux screw-in head…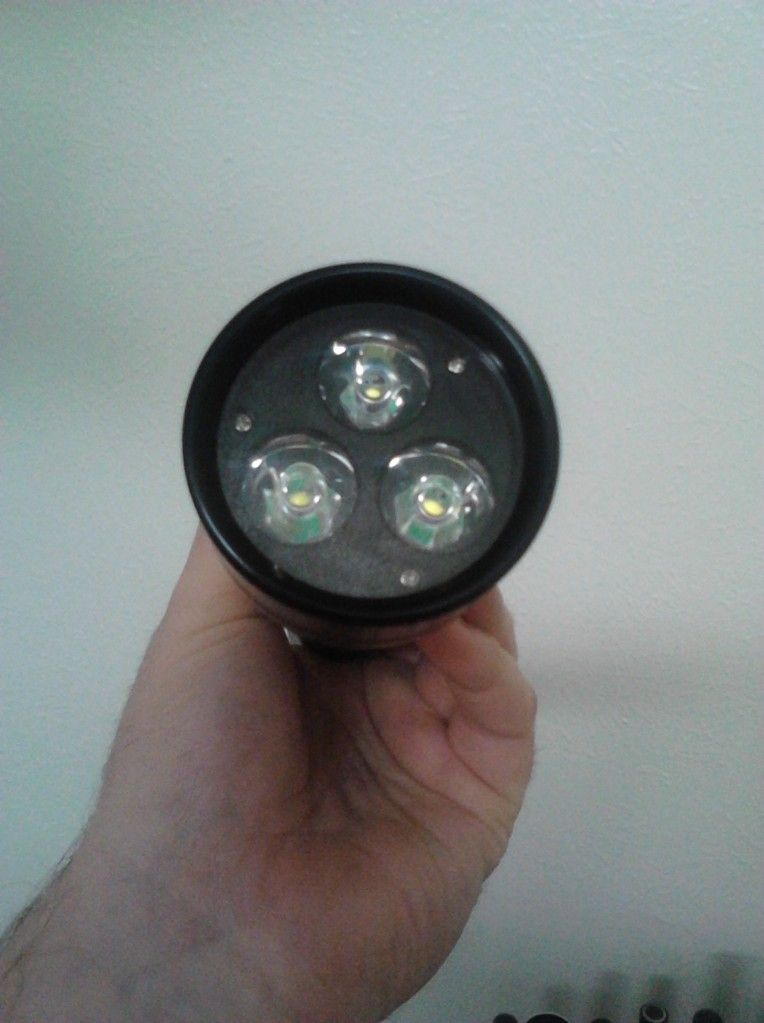 Powered by 6 (slightly lighter) nimh Energizer batteries, they give this beast a lot more than just a brutish physique. He'll now give any of my XM-Ls a nice run for their money. Cost me $62 with this super-fast-shipping supplier…
http://www.ebay.com/itm/180919637621?ssPageName=STRK:MEWNX:IT&_trksid=p3...
I have quite a light now. Highly recommended.
In comparison to my Keygos KE-5 running an unprotected Sanyo from KD (left), we have the Terralux on the right — most nicely, in what kinda sorta feels like a more neutral tint. XM-Ls have a slight advantage still, but this thing is impressive.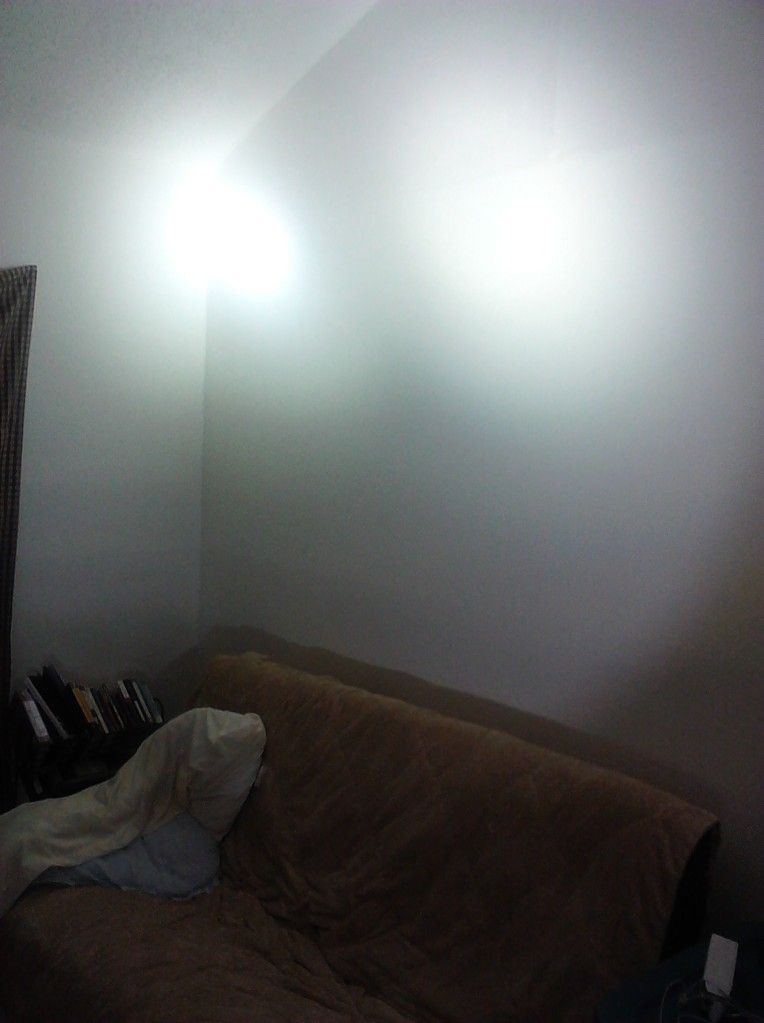 No runtime tests. Just got it yesterday. But the device boasts being able to handle heat. At this rate, it doesn't really matter. It's a world of improvement, either way. The modes are nicely spaced and no ugly star pattern as older version supposedly had.
—
Eat Once a Day - Lose Weight - Feel Great!