So, having paired the two up tonight to find out which is actually brighter (I keep swearing one and then the other is), this wall shot tells it; The 980L is running a protected Orbtronic 3100 and the Keygos an unprotected Sanyo 2600 from KD, both on charged batteries—awesome batteries, awesome lights, what can I say!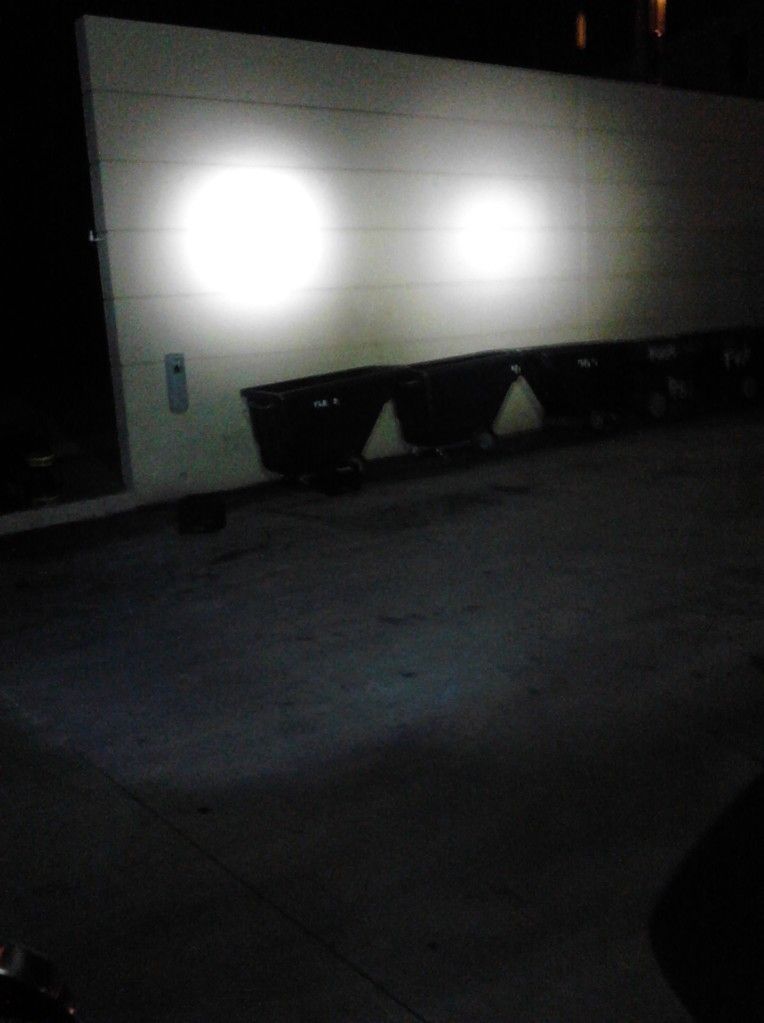 The 980 is the clear winner, but lemme tell ya, they are both neck-and-neck in most any practical situation. This was taken at the employee entrance of the lodge I work at. Both are amazing lights.
—
Eat Once a Day - Lose Weight - Feel Great!