_ 100% New and Bright White
[quote:from seller]
Material: Aluminium Housing Color: Black ; Size: 111mm Long Bulb:

CREE

Q5

LED

, 400 lumen output Also designed to mount on certain hand pistols, rifles and shotguns with proper mounting equipment Average lifespan 100000 hours Working Current: 100-200mA Operate Voltage: 3-9V Batteries: AA / 14500 battery (

NOT

Included ) Runtime: 2-3 hours depend on battery capacity ( continuously working ) Lighting Distance: 50-100 meters max Waterproof, It's water resistant, it is ok use it in rainy
_ 100% New and Bright White
Material: Aluminium Housing Color: Black ; Size: 111mm Long Bulb:

CREE

Q5

LED

, 400 lumen output Also designed to mount on certain hand pistols, rifles and shotguns with proper mounting equipment Average lifespan 100000 hours Working Current: 100-200mA Operate Voltage: 3-9V Batteries: AA / 14500 battery (

NOT

Included ) Runtime: 2-3 hours depend on battery capacity ( continuously working ) Lighting Distance: 50-100 meters max Waterproof, It's water resistant, it is ok use it in rainy days._
Well First off. Pictures.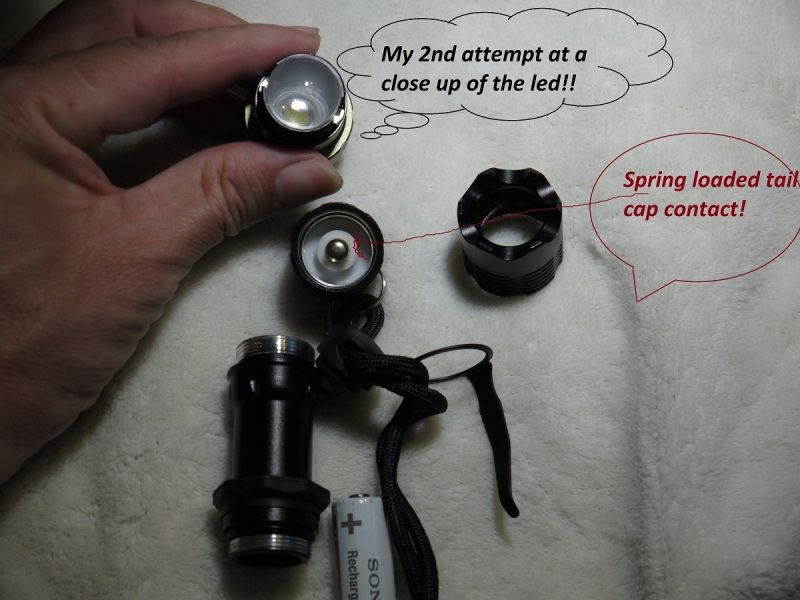 Is this really Q5?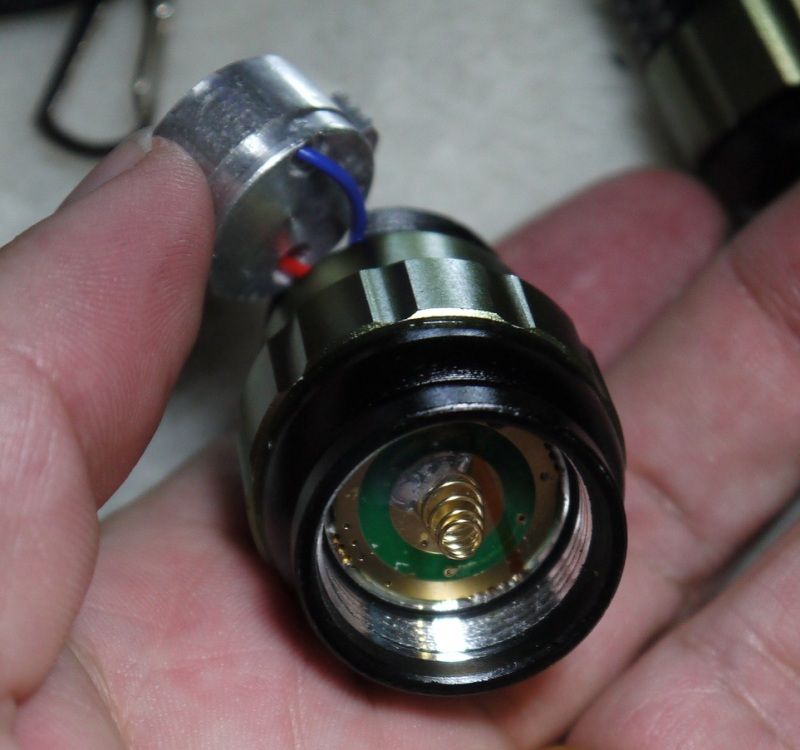 Compare size between AA cell, 3mode3watt and sipik 68 1 mode clone.
Is this LED real q5 cree?

On the brightest setting it is only about 50% of the one mode sipik68 clone. So it is very dim but still very useable as far as flash lights are but its not enough for me. I spent only about 6 us dollars on each light so no big lost. I have no way to test tail cap draw nor out put lumen. Only the Version 1 eye guestimate. sorry.
—
Noob who want some lights!
Contra Costa County, CA