When I started working on the series mod for 7135 drivers a few months ago I soon realized that I would lose the low voltage warning programmed into the Tiny13A and other similar boards that I modded. While cruising the net search of …( thank you Leonard) I came across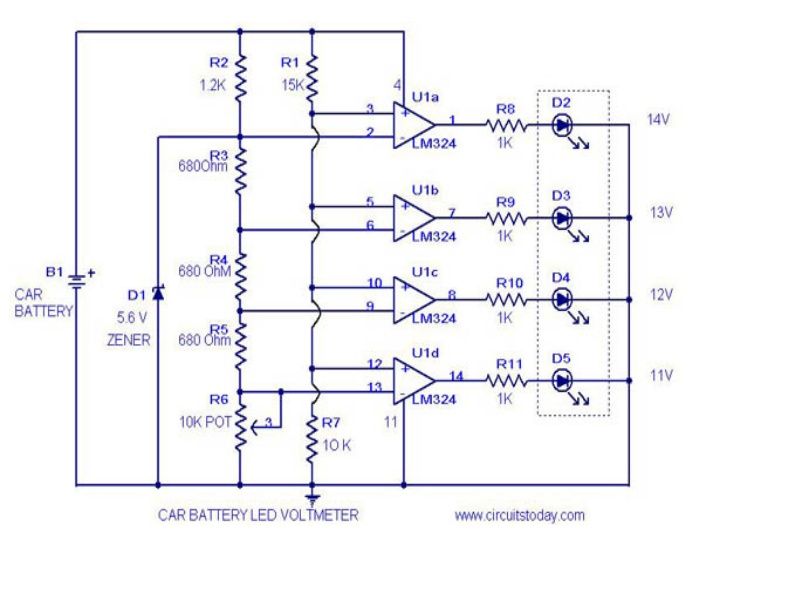 and it looked simple enough for even me to understand( not how it works but how it goes together) and it looked like it might be made to fit on a 17mm board with smd LEDs included. I know I can get a numerical guage for just a few dollars but I thought I might be able make something REALLY small. There were some comments that went along with this schematic, namely, the way the pot is connected and how the LEDs are powered but it looked like something that could be tuned for a variety of battery voltages and might even be incorporated into a tailcap pcb. Can any one tell me how this circuit is lacking and how to adjust it to operate at different voltage ranges(3-4.2V, 6- 8.4V, 9-12.6V)? I expect to spend some time familiarizing myself with opamps or whatever else is used. I would very much appreciate tutelage anyone has to offer. This is not a "for profit" venture but a way to fill a need.

Thanks
—
Three Tanna leaves to give him life, nine to give him movement. But what if he eats the whole bag?
Scott