US - Defiant ArmorMax 3D Tactical Flashlight - 3D XML light $29.97 - GET BACK TO HD NOW!!!!
I was hoping to start a new thread so that we could migrate away from garrys 500 post thread for the defiant here
There were several people who joined the defiant thrower bandwagon who asked a number of questions that were already answered that didn't feel like navigating through 500 posts to find the answers.
I will ATTEMPT to do my best and update this thread on a daily or semi-daily basis with pertinent information. I am going to purchase one or two of these online right now and pick them up at my store this week.
Price 29.97
Model # 809-3731-D
Internet # 203657321
Store SKU # 852955
UPC # 0-3993-53275-7
PRODUCT DESCRIPTION
The ArmorMax flashlight line from Defiant is built to the strictest standard. Powered by premium LEDs, ArmorMax lights are among the brightest and most efficient on the market. Drop-tested from 30 feet and waterproof up to at least one meter, these lights are capable of withstanding even the most demanding work conditions. The ergonomically designed aluminum body is also surprisingly lightweight, making everyday tasks that much easier.
Premium Grade
LED
Highly durable aluminum construction Rubberized caps allow flashlight to be nearly unbreakable Waterproof up to 1 meter
MFG
Model # : 809-3731-D
MFG
Part # : 809-3731-D
Photos from Bluecvbc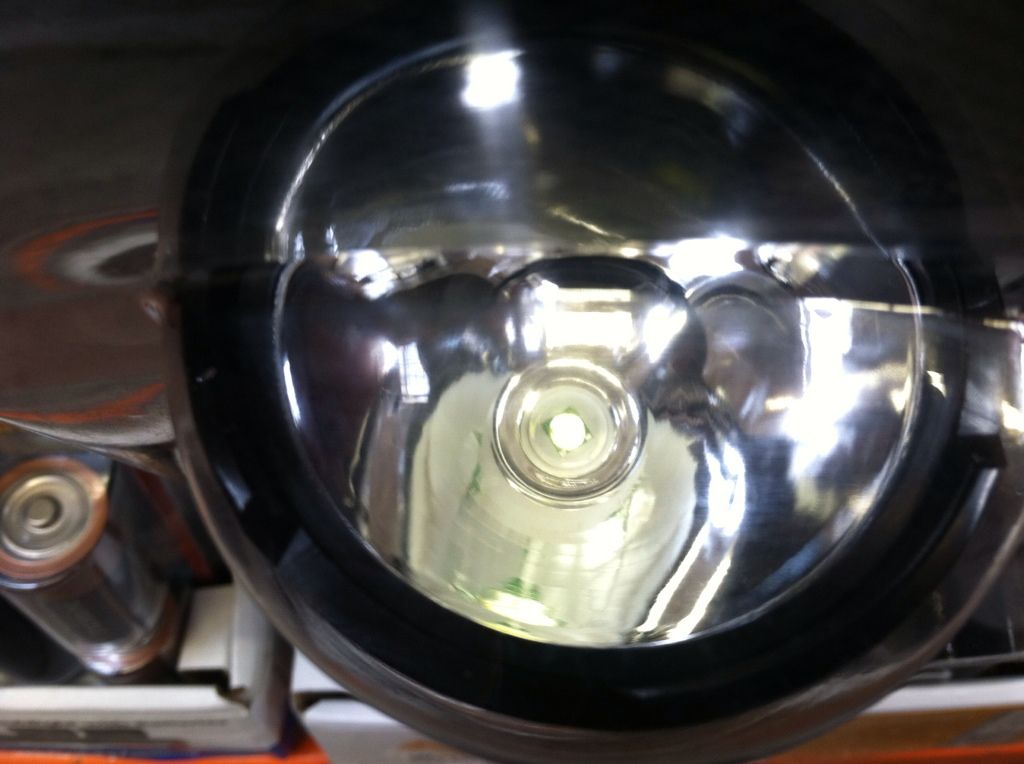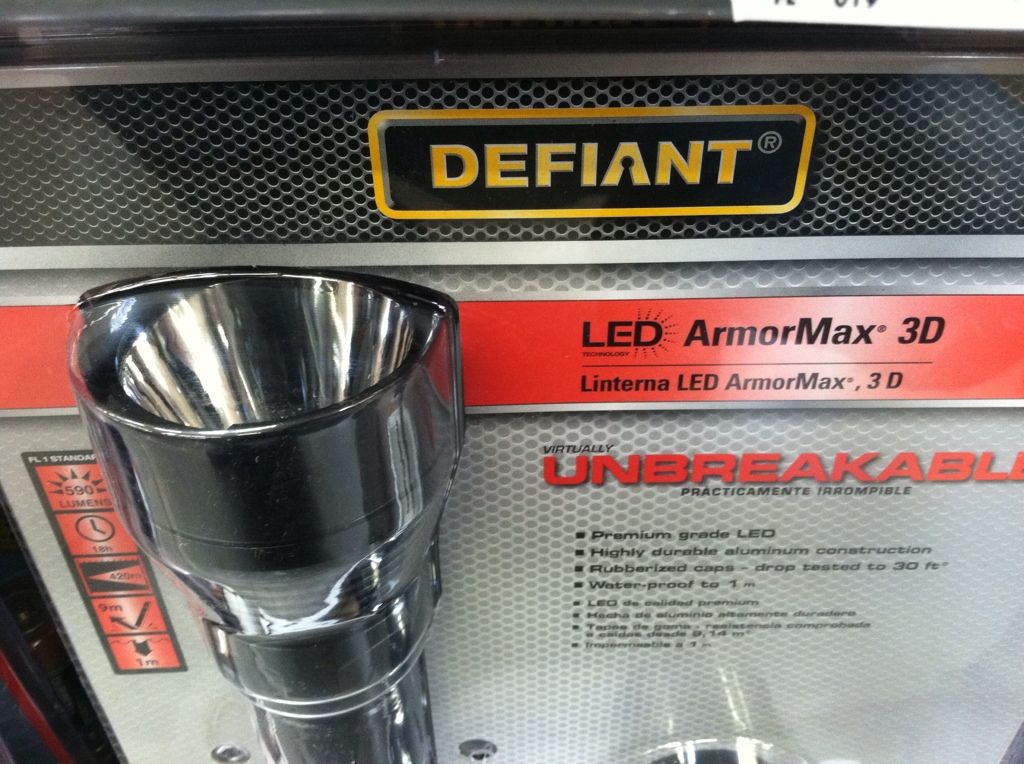 preliminary measurements/photos
O-L's detailed photos/beamshots here
stock current & lumens
If your light is DOA please read this