Aleto XML-T6 5 Mode 26650 Zoomie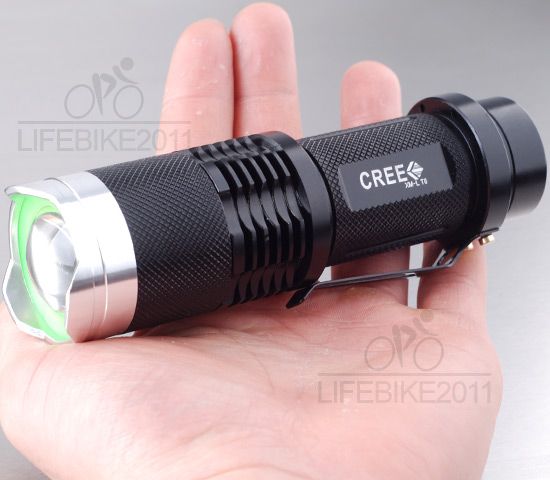 (Ebay photo)
Date Ordered: 2/26/13
Date Received: 3/9/13 ( Price Paid: $12.99
Ebay Link: click here

Ebay Seller description

100% Brand New CREE XM-L T6 LED Adjustable Focus Torch
Made of high quality 6061T aluminum alloy, this flashlight is sturdy and durable enough for long time daily using
Lamp base: CREE, high power LED. With a lifespan of up to 100,000 hours or more, no need to consider replacing the cap for the whole life.
Waterproof, but don't put it into water long time
Super Bright, blinding Effect
Crenellated strike bezel for enhanced self-defense
7 Mode: high / middle / low / strobe / sos / Zoom In & Zoom Out
Bulb: CREE XM-L T6 LED
Switch Location: Tailcap
Max output: 1800 lumens
Power by: 1× 18650 3.6v / 1X26650 Battery ( not include battery )
Size(mm):150 ×38(bezel)/28(body)
Net Weight (g): 150g
Color: Black
Package Included:

1 x CREE LED XM-L T6 Zoomable Flashlight Torch ( not include battery )
Description:
1800 lumens? No. 7 modes? How does "zoom in" and "zoom out" count as a mode? If that were true wouldn't this light have TEN modes? H/M/L/Strobe/SOS x zoom in and zoom out =10?
I think its time I put this light under the microscope for some heavy scrutiny. Lets see what the judges think.
The fact they didn't run away at 102 mph means they have spotted a few things they like.
Enough crummy jokes… on to the write up.
What I Like:
Great "chunky" feel with much more mass than a sk68!
Way better beam pattern than my sk68 clone
Runs on 26650
Solid construction
Square threads (although with some minor wobbling)
Good annodization
Big fat gitd o-ring around the bezel (6mm+ thick!)
What I do not like:
Noisy zoom/focus operation
Inside of lens scratched up quite a bit (only visible with light on)
Tailstands, but very wobbly
Light was pictured with a stainless bezel, but mine is black
Battery rattles (Trustfire flame) if shaken heavily (not a big deal, but worth noting)
All I can say is be prepared to want one – especially if you are a fan of the sk68. I have owned a few sk68 clones because they are cheap and fun. I have never been a huge fan of zoomie lights (flood to throw focusing), but this light peaked my interest as soon as I got my hands on it. Any I would like to blame garry again for forcing me to buy yet another light!
On to the photos.
Unboxing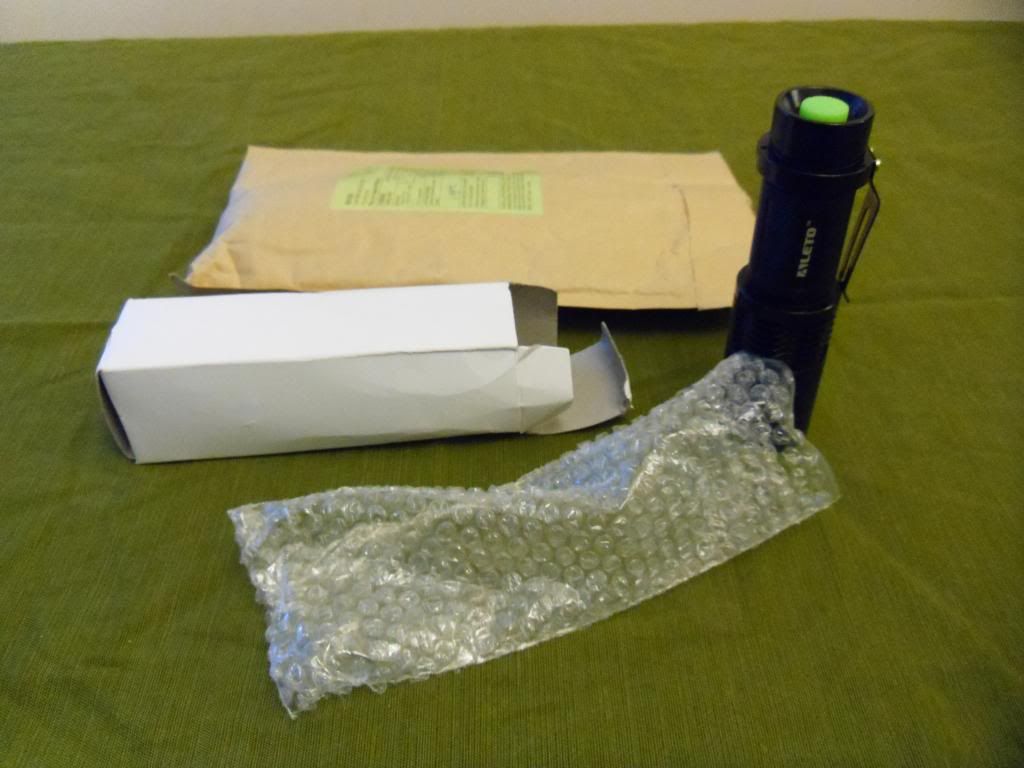 Flash light arrived in the usual crappy white box which was half squashed by whatever happened to it in transit. No dings whatsoever in the finish and functioning perfectly!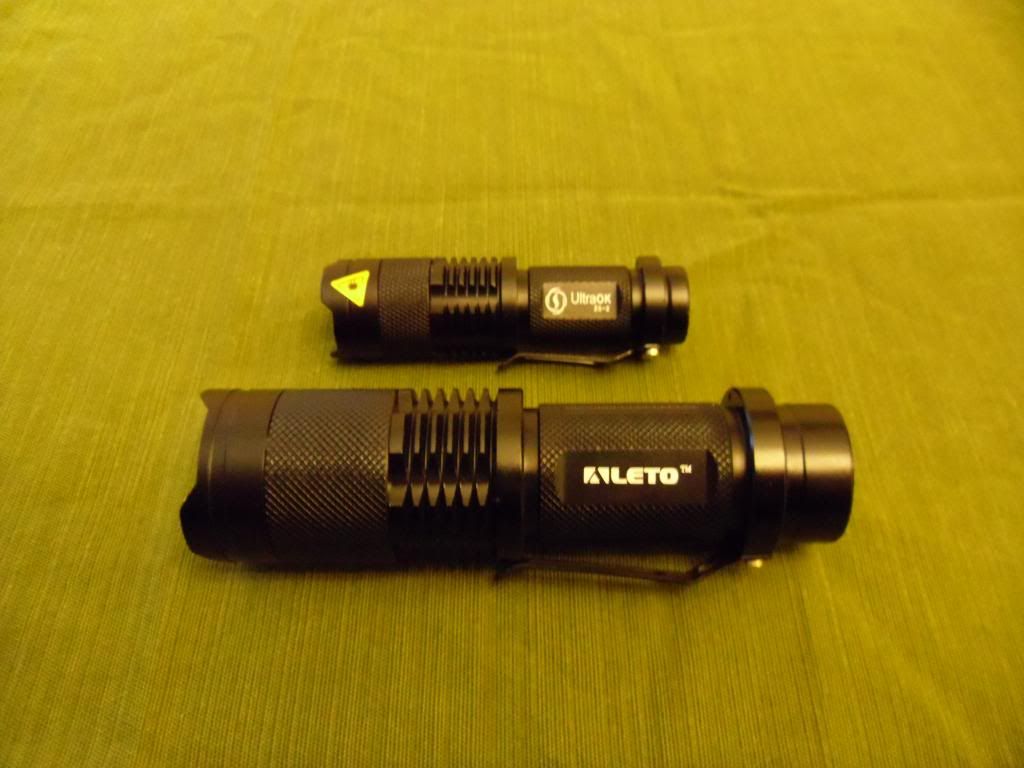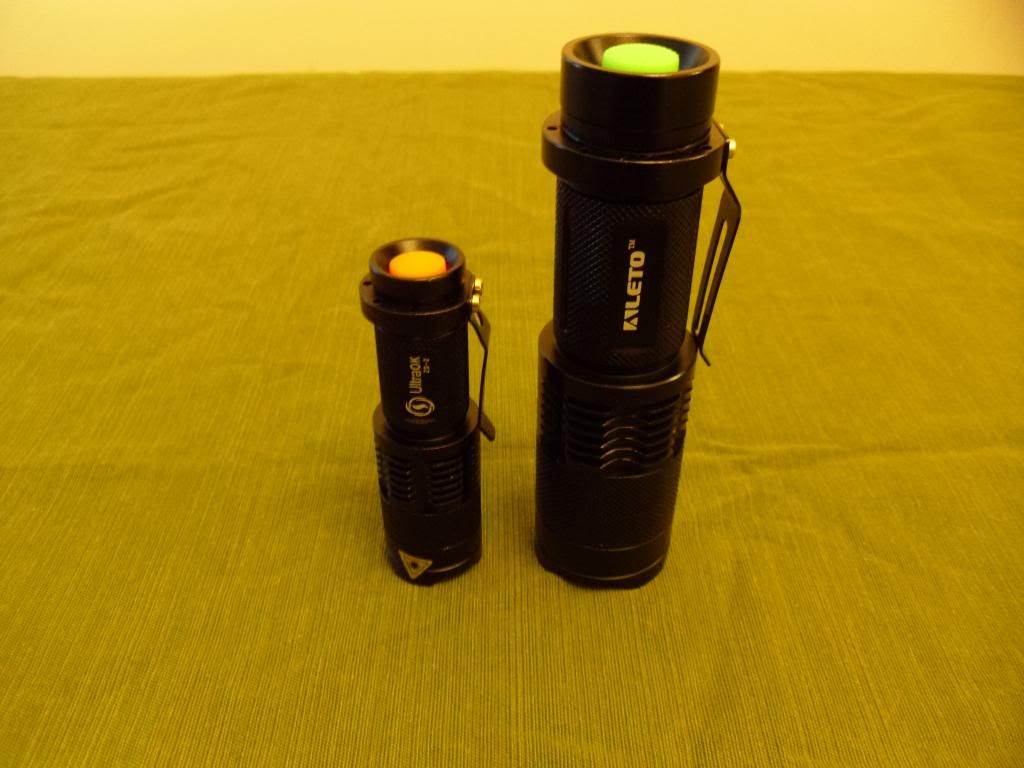 Here are a few shots next to my sk68 clone for a size comparison.
Some other lights for size comparison (from left to right): Unprotected 14500, Trustfire flame 26650, UltraOK sk68 clone, L2m, Nitecore EA4L-2, Aleto Zoomie, 47s Maelstrom x10, BS Terminator, SR King, Keygos M10, Supfire X5, Ultrafire HD2010
Lens does not appear to have any defects until you turn the light on. The inside has a number of small scratches. I guess its what I would expect from a plastic lens.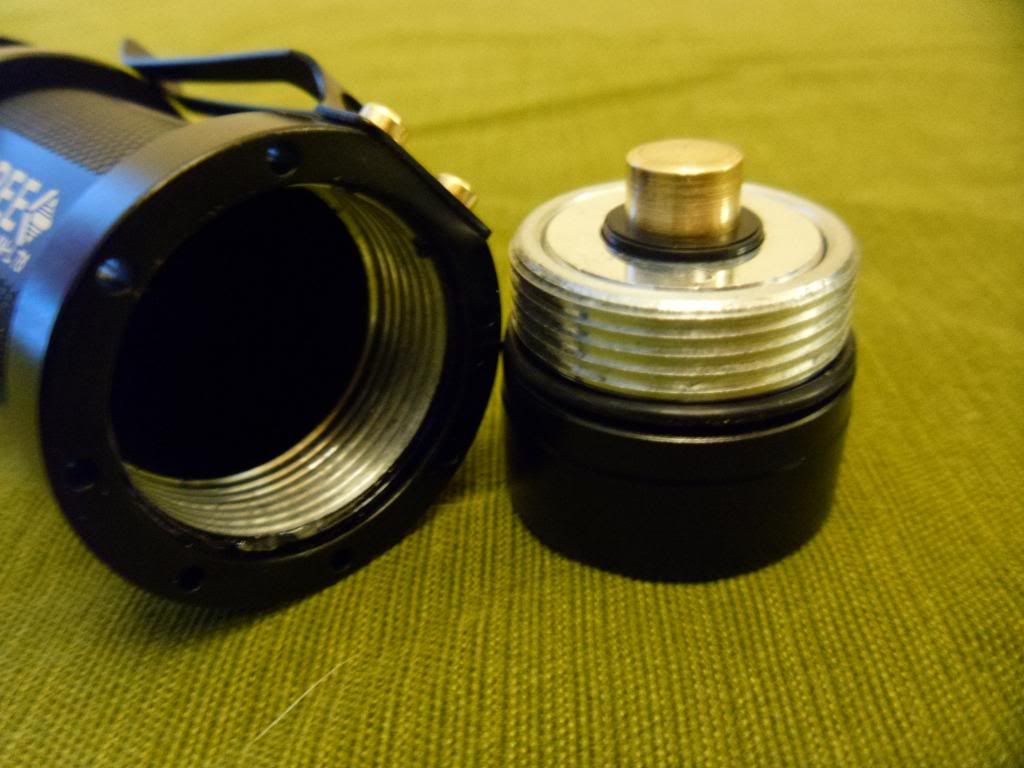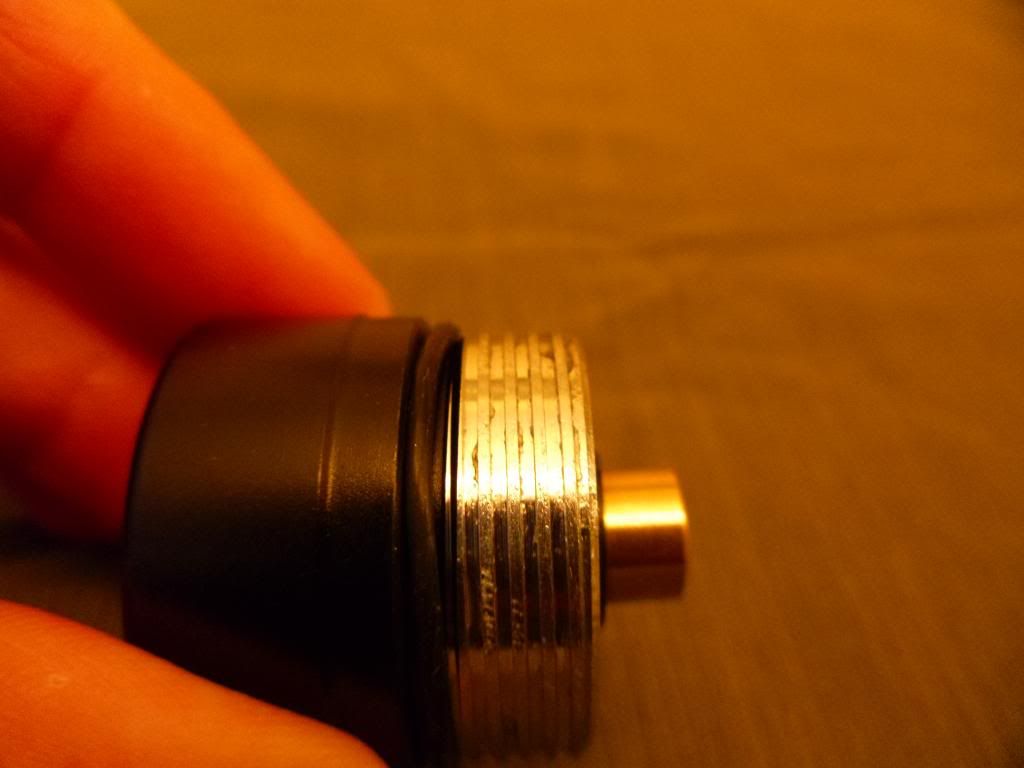 The light does have well lubed square threads, however they are a little wobbly. Again, this is better than I was expecting when comparing it to the cheap sk68 clone I have.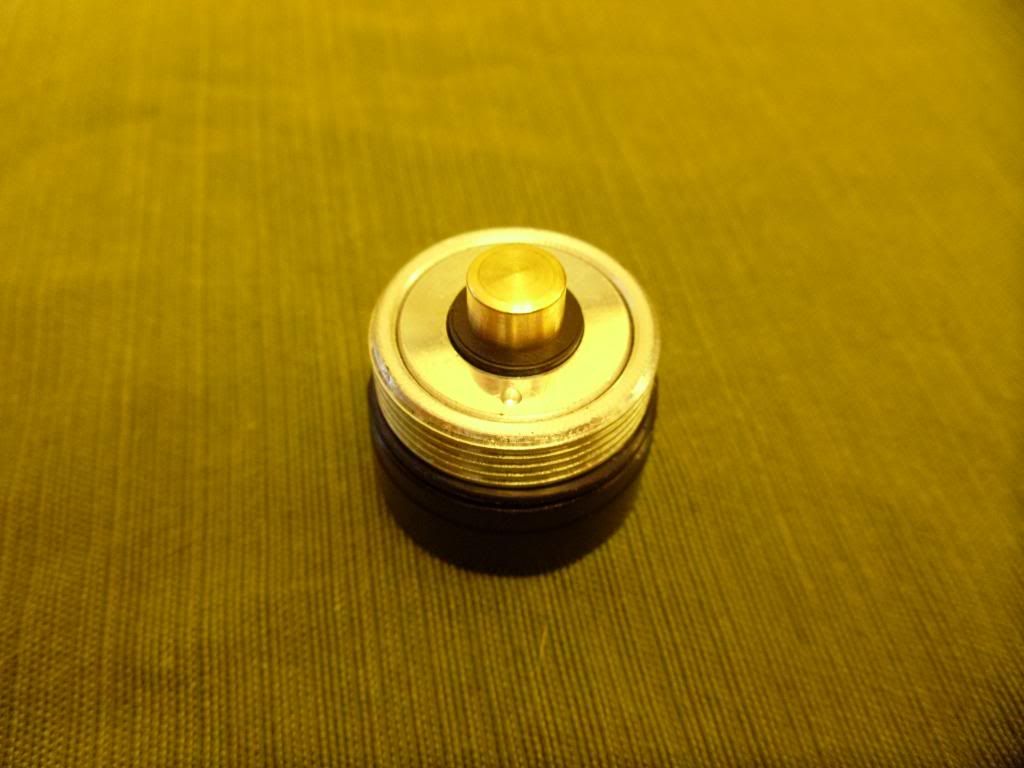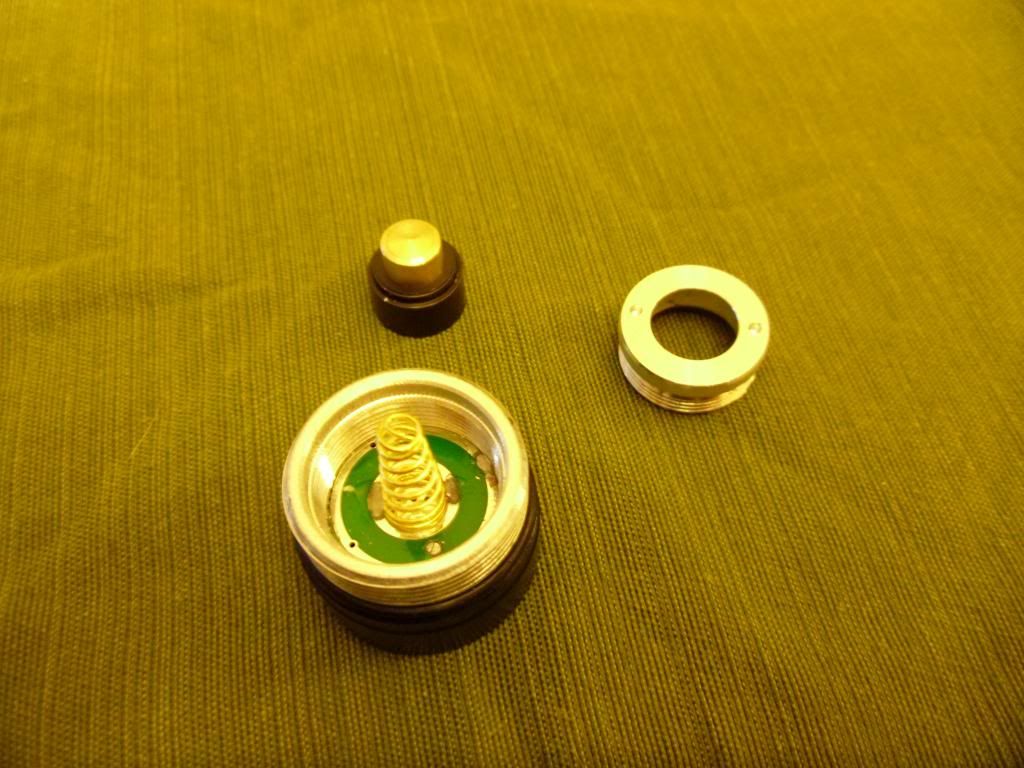 Tailcap is a standard forward clicky and is constructed quite well. Resistance could be lowered easily by adding a copper wire from the top to the bottom of the spring. The switch does have a momentary on (half press). Switching modes can only be done by a full "off" click followed by a quick "on". (ie – there is no momentary half press to switch modes while the light is on)
The light will tail stand, but is very wobbly and could easily fall over if bumped. (video below, me shaking the table a bit)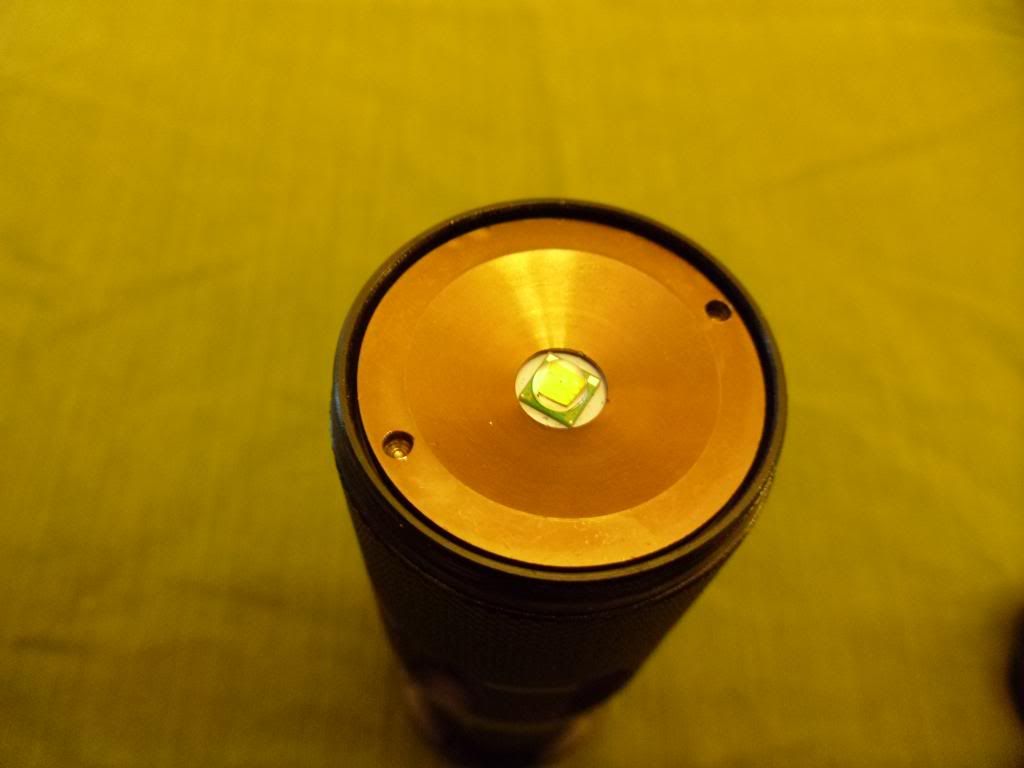 Very nice looking retaining ring and pill. Very heavy and seems to heat sink quite well! In my ceiling bounce tests output only dropped about 2% after being on for 5 minutes on high. Unlike the sk68 on li-ion, the aleto 26650 boasts mass and a well constructed aluminum pill which manages the heat quite well.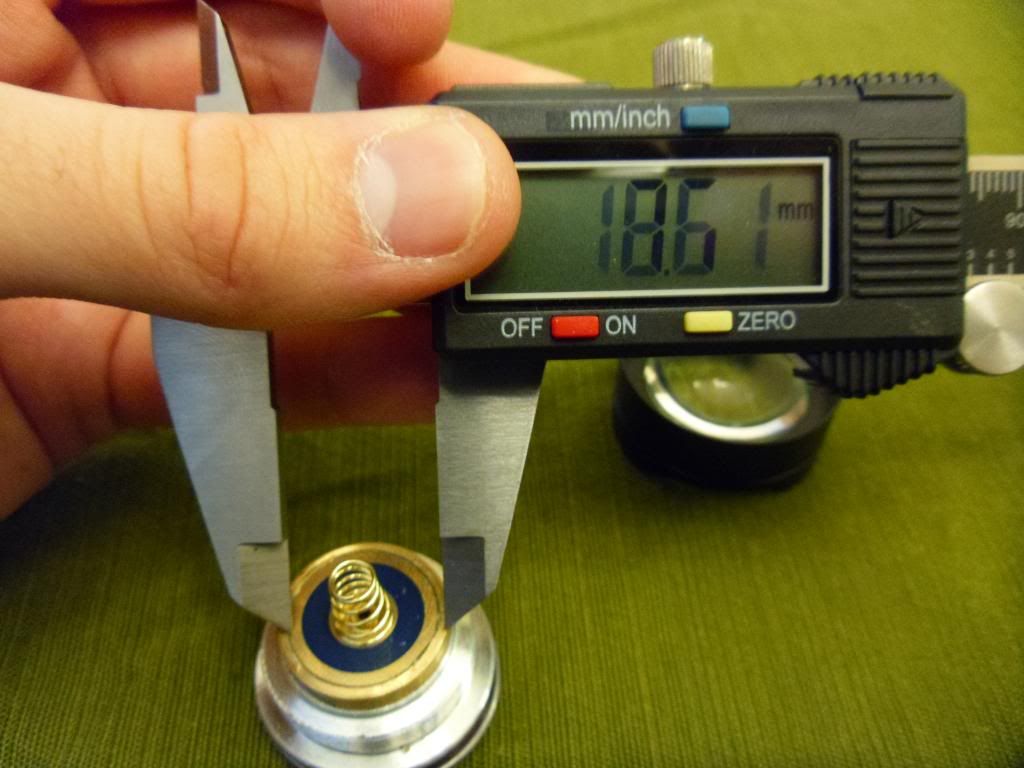 The size of the driver is 18.6+/- mm if anyone is wondering.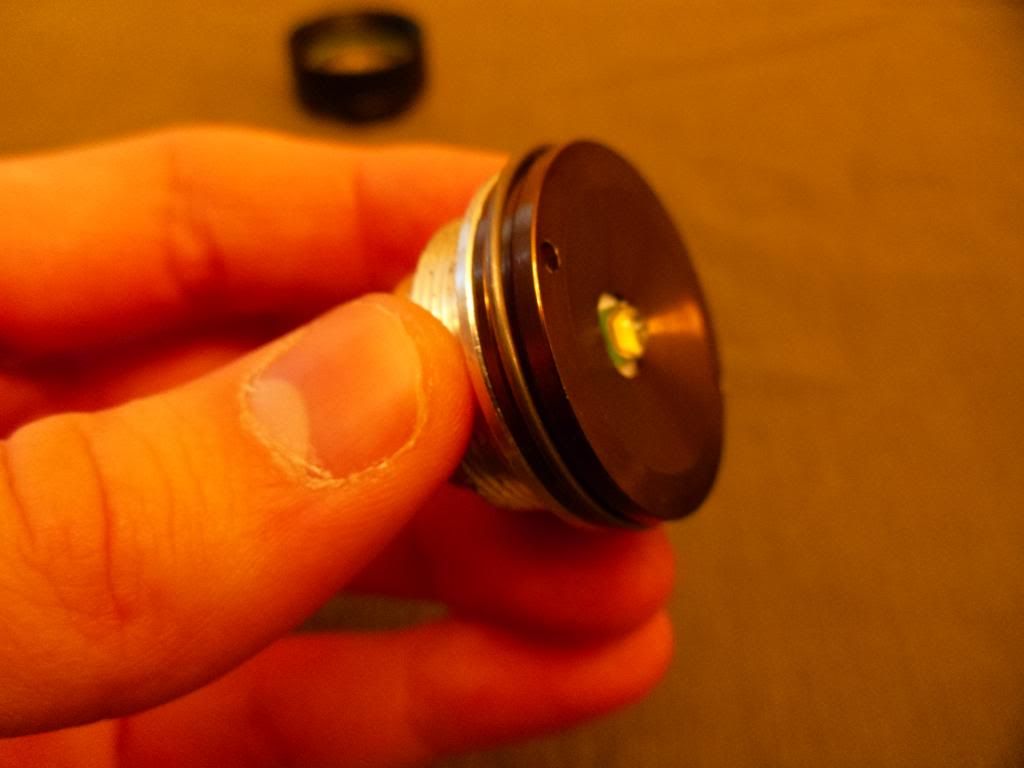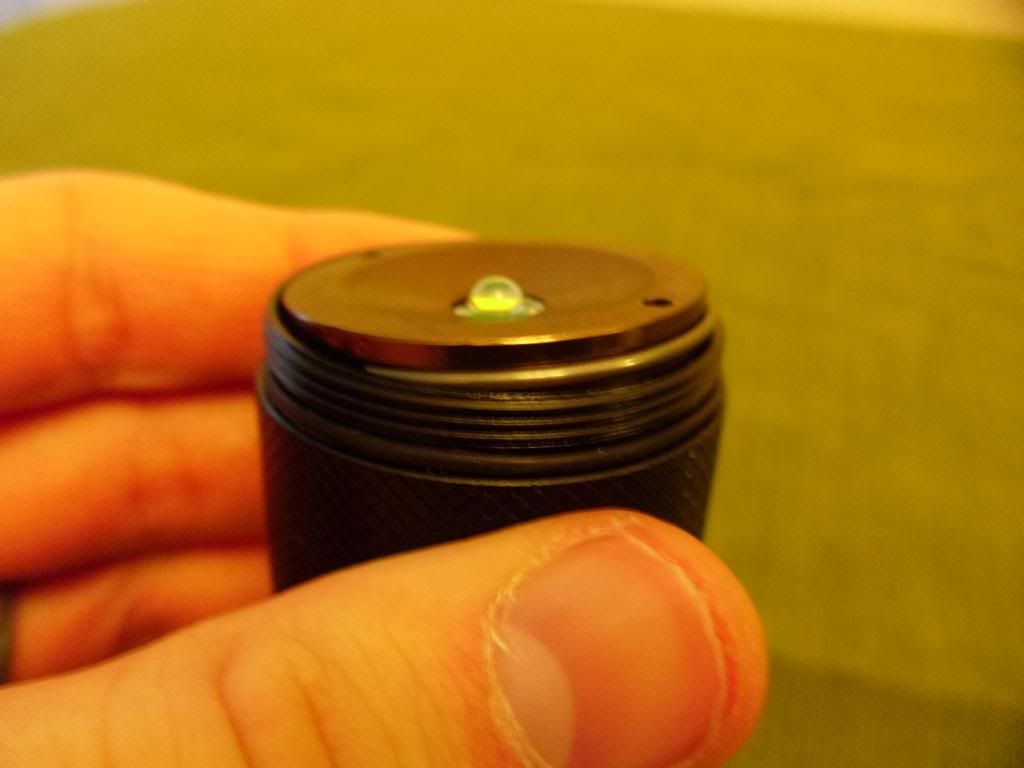 The pill is kept in place by a small retaining washer which is force fitted and then screwed into place with the pill.
This zooming in or out causes a bit of … unusual noise(video below)

Its not that horrible, and sounds like a large zipper oddly.
I am actually quite surprised at the nice clean and even flood pattern this light puts out. It is cool white for sure, with a hint of orange/yellow on the outside of the spill.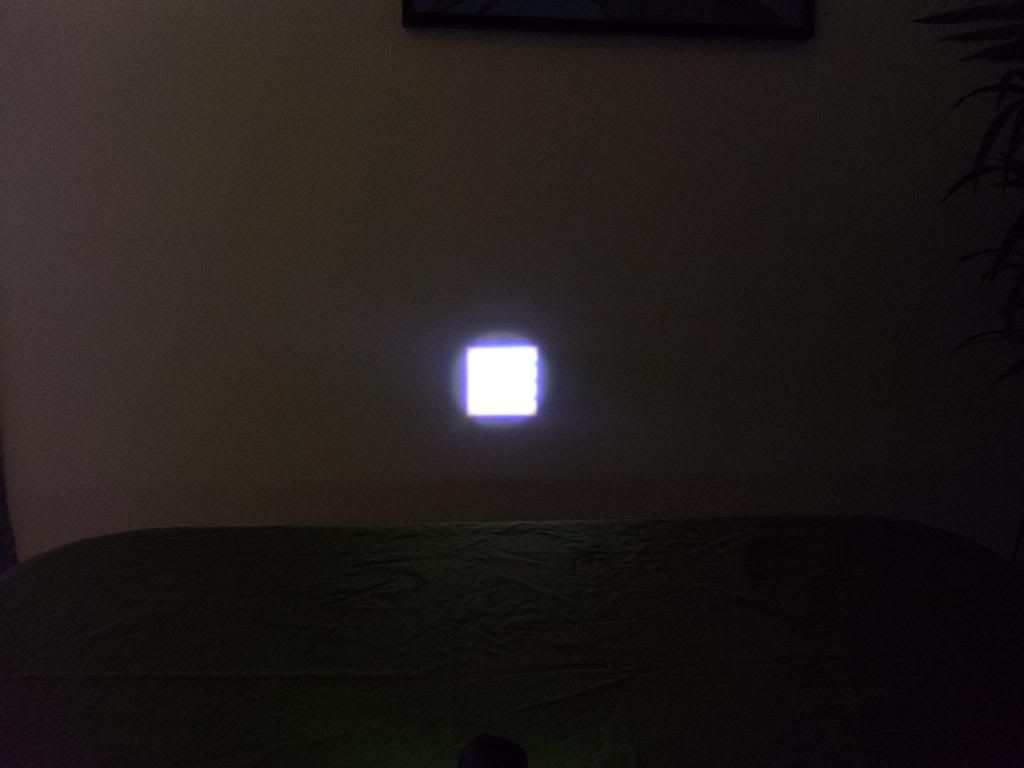 The zoomed in mode is also quite nice looking! Extremely uniform and NO artifacts! (exposure -2)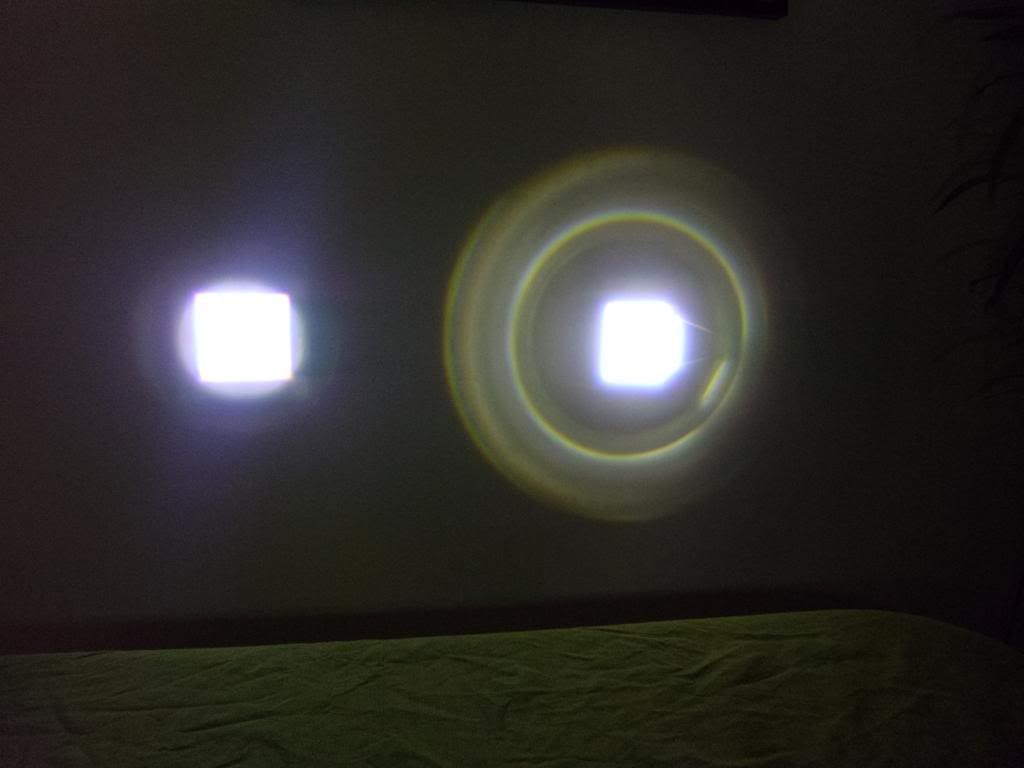 Here is the sk68 clone on a 14500 (on the right) next to the aleto (on the left) for a comparison. (exposure -2)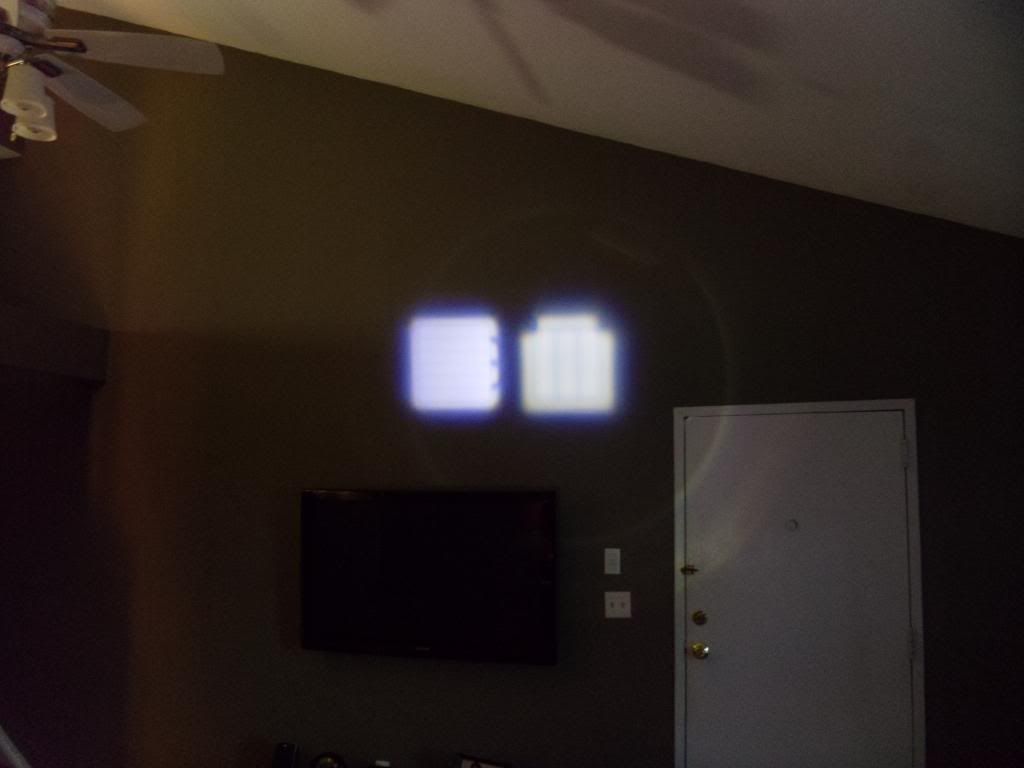 Both lights are on high and pointed at a grey colored wall about 16 feet away. The sk68 is on the right – and is responsible for the ugly rings around the hotspot. (exposure -2)
Output
I did some ceiling bounce tests to see exactly how much light this thing puts out. 100 lux = approx 900-950 lumens. (I came up with this figure by comparing several known outputs of various lights)
Here are the results: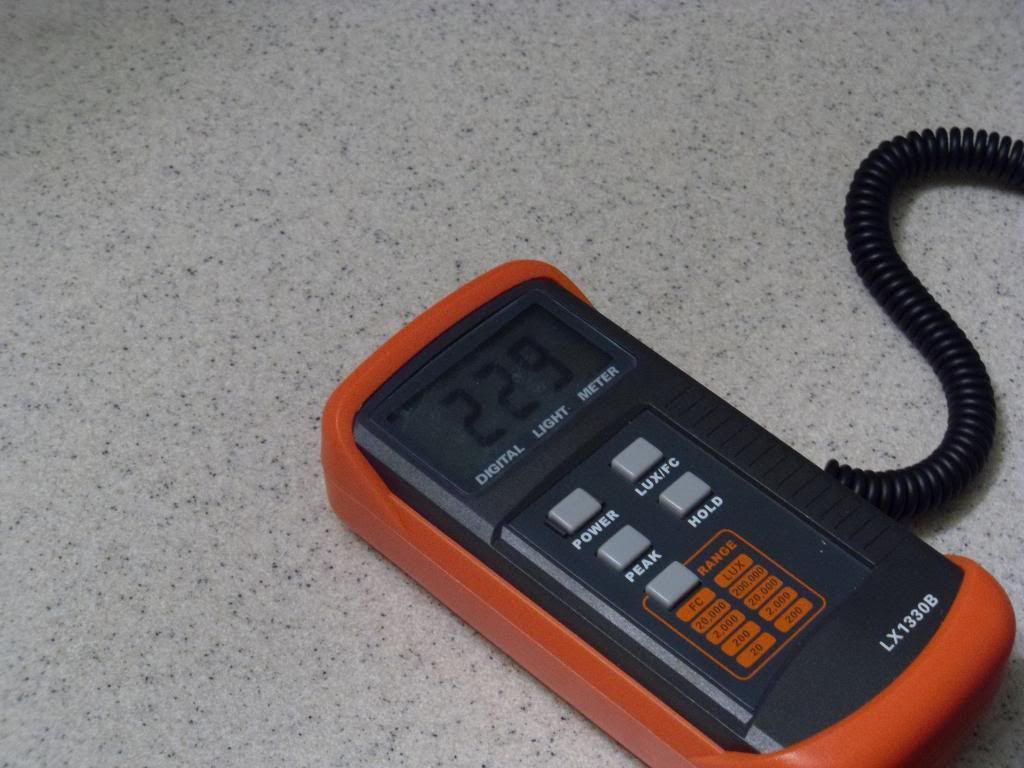 Double halogen bathroom light (2800 bulb lumens, but bulbs are behind a diffuser)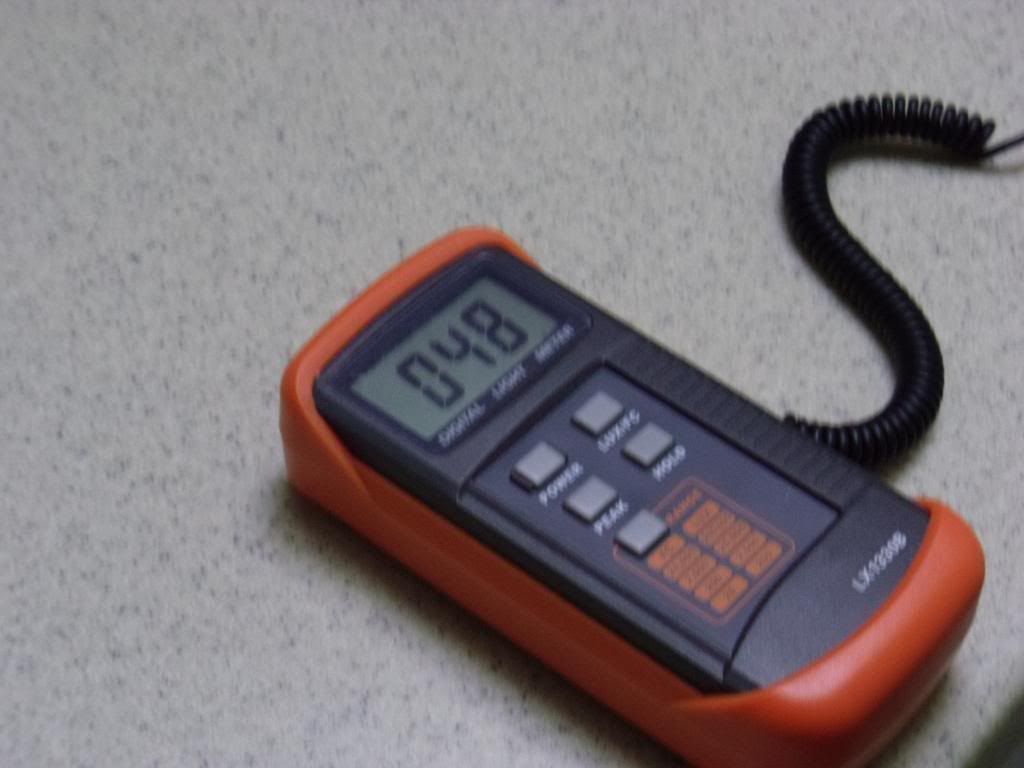 High mode (approx 430 lumen)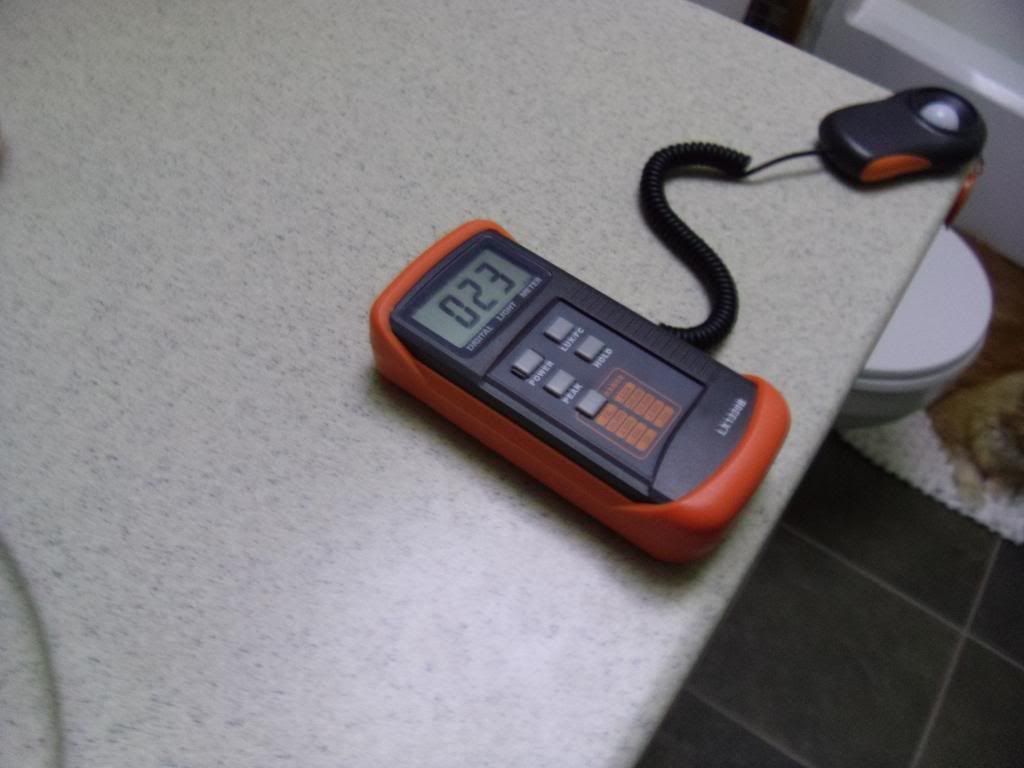 Medium mode (approx 220 lumen)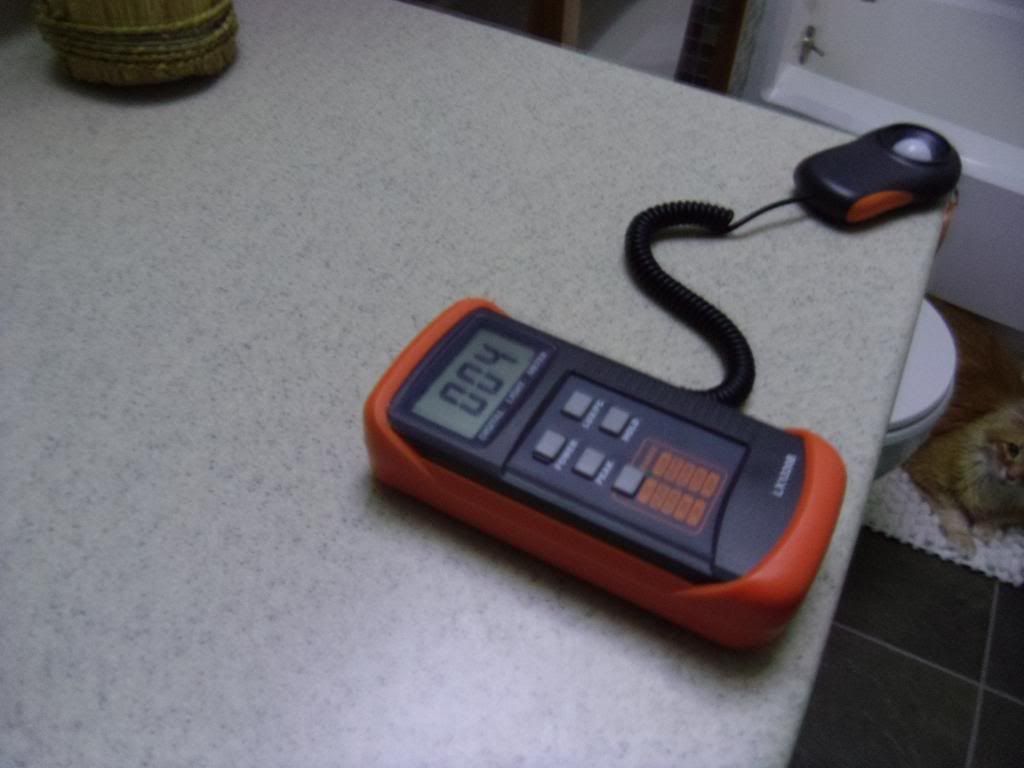 Low mode (approx 4 lumen) – epic cat photobomb!
Conclusion:
At 12.99 – everyone should own one of these. I would even go so far to say that this light is a better light than the sk68. The aleto 26650 zoomie features longer runtimes, better beam quality, better construction, and better heat sinking. It is still a budget light, but for under $13 I think its a steal. One could easily mod this into a screaming 4 amp de-domed monster!
What are you still doing here – go buy one!
This is my first review – please let me know if you have any questions and I will do my best to answer them.
—
Would you mind keeping the wrong flashlight?
Best wish, May
Tmart service team

 

PLEASE HELP ME GEARBEsT! IM LITERALLY CRYING!