Mode

Battery Current Draw Amps

LED Amps

LED Voltage

Sanyo 18650 at 4 volts

High

1.75

1.45

3.05

Ultracell LiFEPo4 at 3.5 volts

High

1.27

.91

2.94

Eneloop LSD AA at 1.4 volts

High

1.7

.23

2.74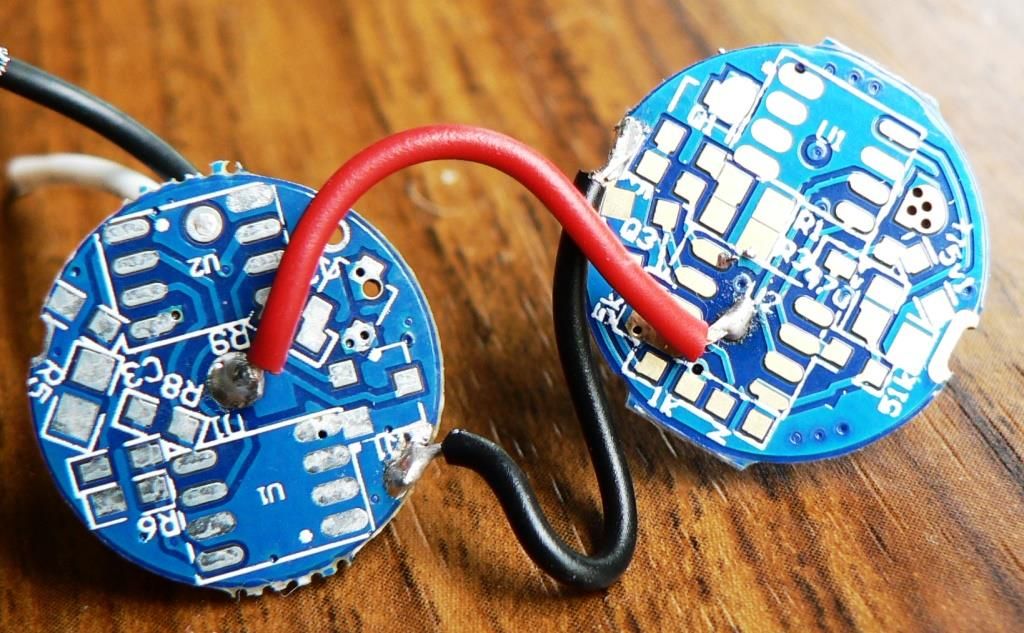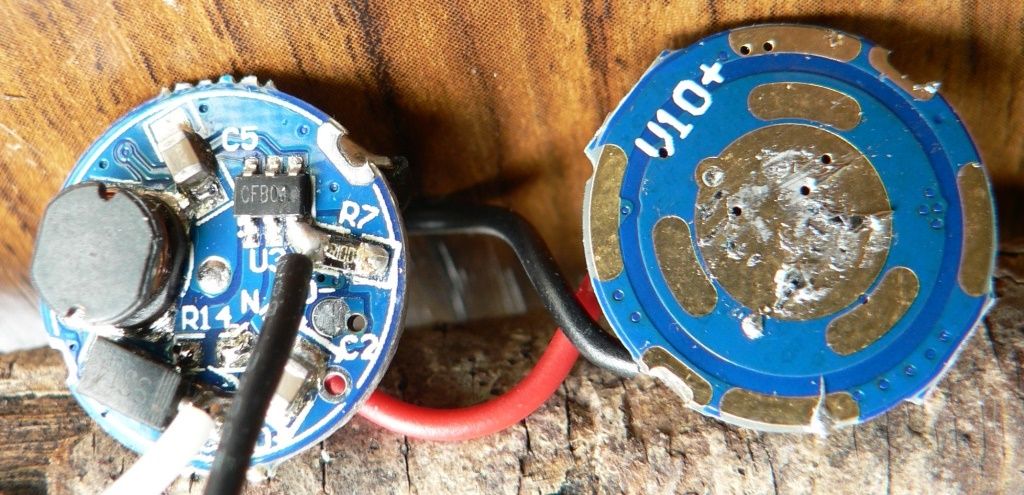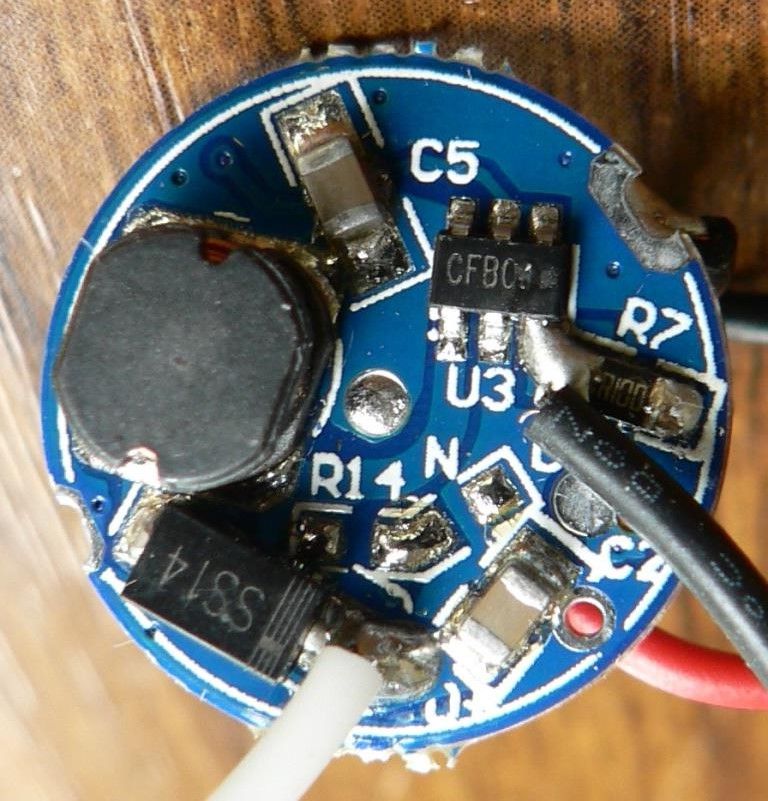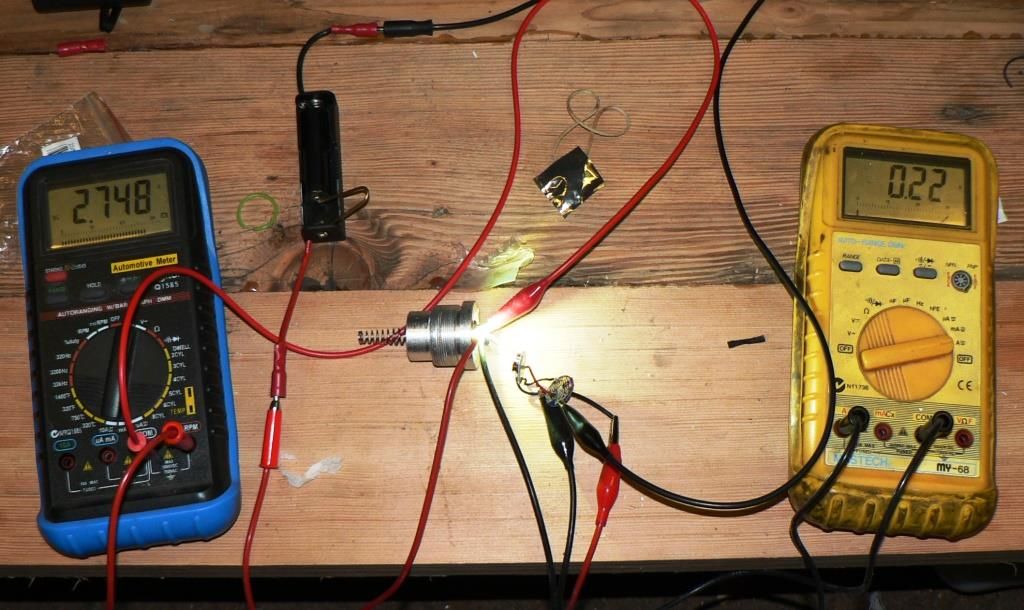 This driver was purchased from Fasttech. Link below.
https://www.fasttech.com/products/1143101
Specifications from Fasttech website.
Specifications
PERIPHERAL TYPE             Flashlight Driver
Electronic Components
CONSTANT CURRENT     No
DRIVER TYPE      Boost driver
INPUT VOLTAGE               1-4.2 -volt
OUTPUT CURRENT          1000 mA
PCB HEIGHT (W/O COMPONENTS)           1.8 mm
REVERSE POLARITY PROTECTION              No
Flashlights
MODE COUNT   1
Package
PACKAGE TYPE  OEM
Dimensions us | metric
DEPTH   8 mm
HEIGHT 17 mm
WIDTH  170 mm
DIAMETER           17 mm
PRODUCT WEIGHT          2.0 g
Product Numbers
FASTTECH SKU  1143101
Details:
Manufacturer rated maximum currents:
With alkaline batteries: 1000mA
With 1*Ni-MH: 1.8A
With 2*Ni-MH: 3.9A
Again the Holy Grail off multi voltage capable drivers continues. This driver is single mode only and is fortunately not inflicted with the dreaded next mode memory. The driver does indeed operate over the advertised voltage range. Tested output on 3.5 to 4 volts was surprisingly good with led current draw off .91 to 1.45 amps. I'm not sure on the efficiency off the driver. l'll leave that for the experts. The disappointment was the output on a single AA NiMH. Three different batteries were tried with the testing on each battery performed three times as I expected the output to be higher at the led. The AA batteries used, all fully charged, were a brand new Eneloop, Turnigy LSD and an old Powercell from Jaycar. The Eneloop gave very slightly higher readings.
An XM-L LED was used for this testing.
Other drivers tested for comparison are,
http://budgetlightforum.com/node/13488#node-13488
http://budgetlightforum.com/node/15649#node-15649
—
djozz quotes, "it came with chinese lettering that is chinese to me".
                      "My man mousehole needs one too"
old4570 said "I'm not an expert , so don't suffer from any such technical restrictions".
Old-Lumens. Highly admired and cherished member of Budget Light Forum. 11.5.2011 - 20.12.16. RIP.