let me introduce you the Thrunite Archer 2A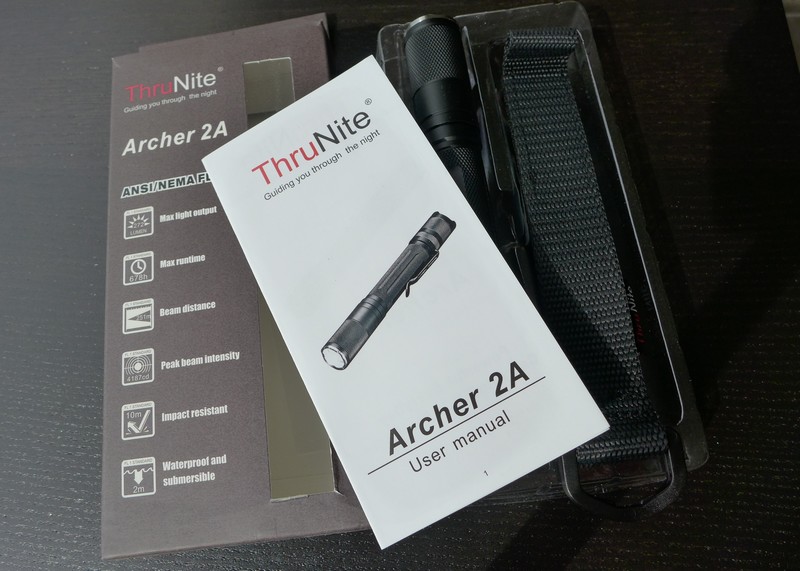 This 2AA Torch (introduced to the catalog of the brand in late 2012 ) provides for a cheap price ($ 55) excellent performance ( 272 lumens for 75 min ) and 251m range ( ANSI )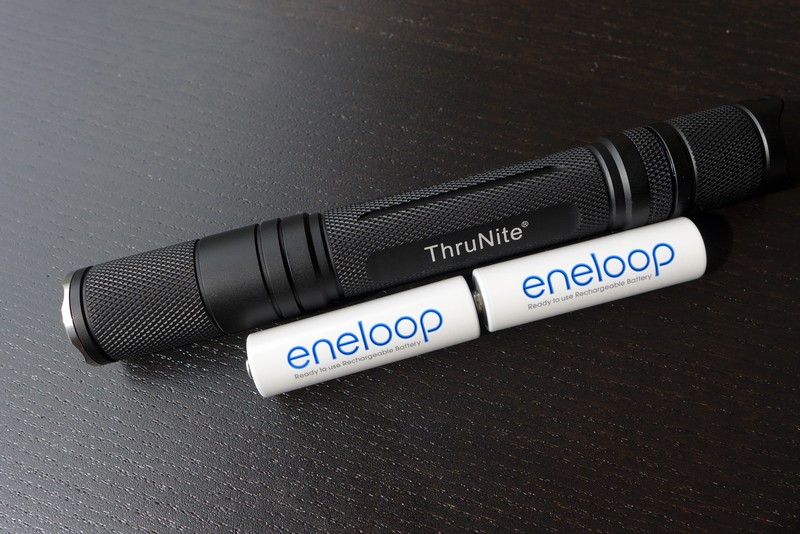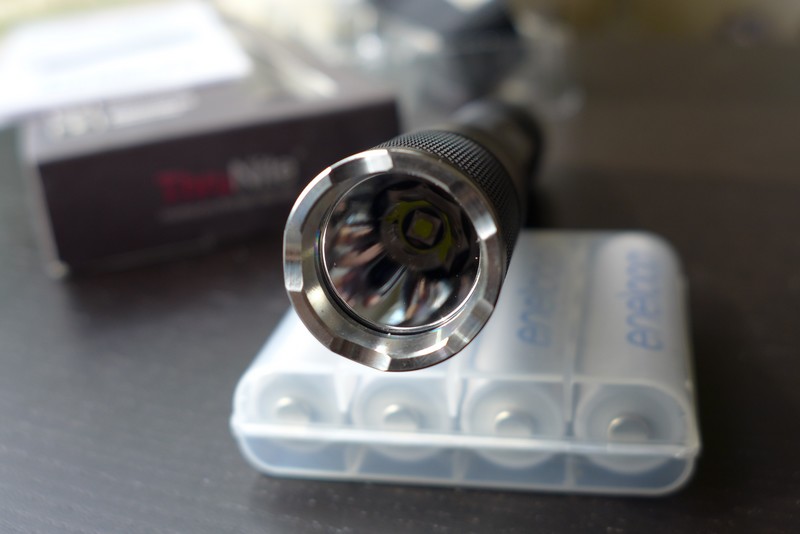 It is not really a novelty in itself, since it shares its body with the Neutron series , but with an xp-g2 it allows for a tighter beam and greater range, and provides a different user interface, more "tactical" oriented


The Neutron had what i would call an upgraded "Fenix LD20" interface with reverse clicky, wich has proven to be usualy adequat for edc uses allowing direct acces to high or low mode, unfortunately it prevents the use of " momentary " without changing mode each time you click...


The Archer series corrects this by adopting a simplier interface.
the forward clicky switch is only used for switching on/off and momentary , the modes are changed by unscrewing / screwing (about 1/8th turn ) the head.
The mode is then stored if the lamp is off, batteries removed or tailcap locked .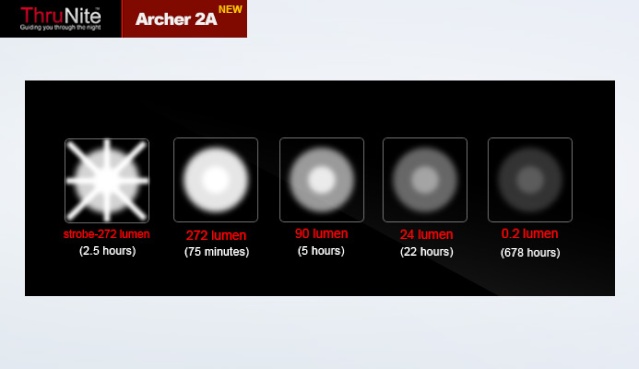 The modes is spacing should answer most of the scenarios,
it only lacks an intermediate mode between 0.2 and 24 lumens with long runtime.



Note that the light decreases gradually when the batteries are almost empty ( I use eneloops, it may vary with alkalines but I strongly recommend avoiding this kind of crap ! )



Another point to note: like a lot of lights with smooth reflector that provides a greater range than textured reflector, the beam has at its center a slight " donut hole " it's especially noticeable when shining a white wall, in outdoor use the phenomenon should not be a concern.



the built quality is very good :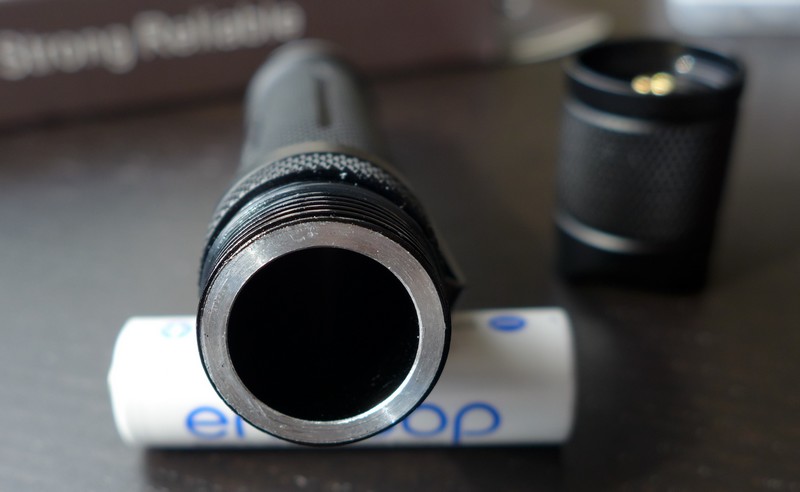 very thick tubes (same ext diameter as CR123 versions) 

trapezoidal section threads, anodized on the tailcap side to allow locking the lamp.
modes changing by rotation of the head is easily done without resistance.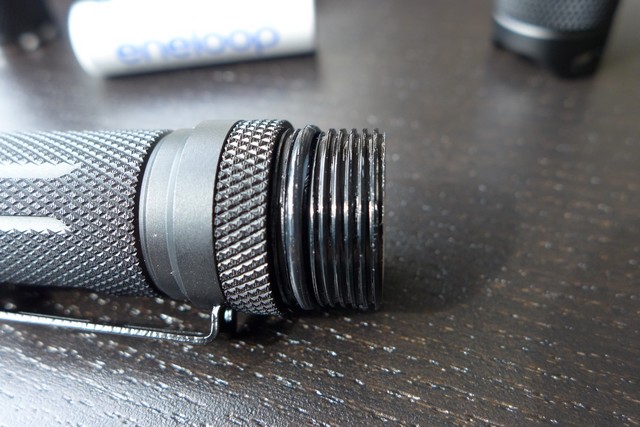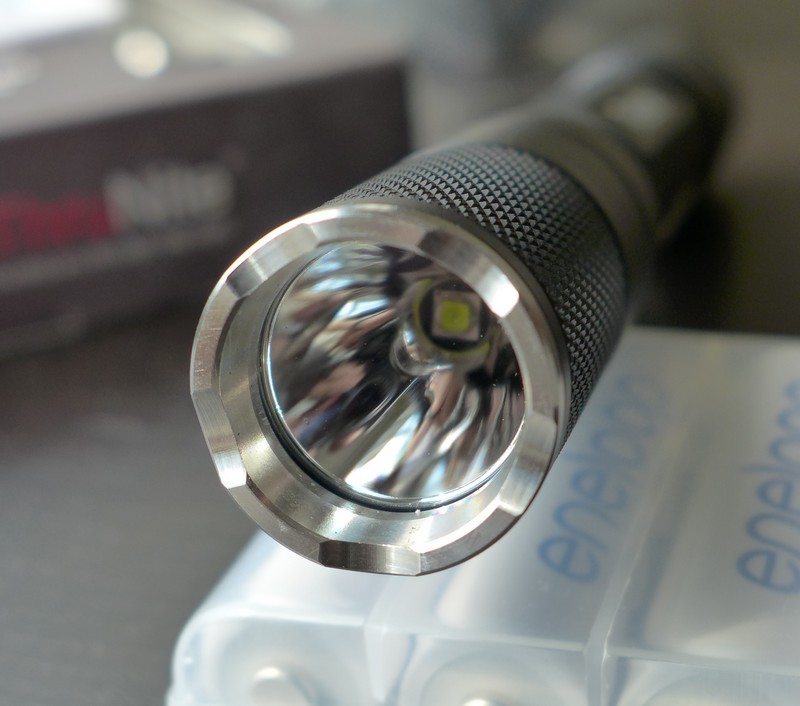 SS bezel, and generous knurling throughout the lamp body for a secure grip even with wet hands.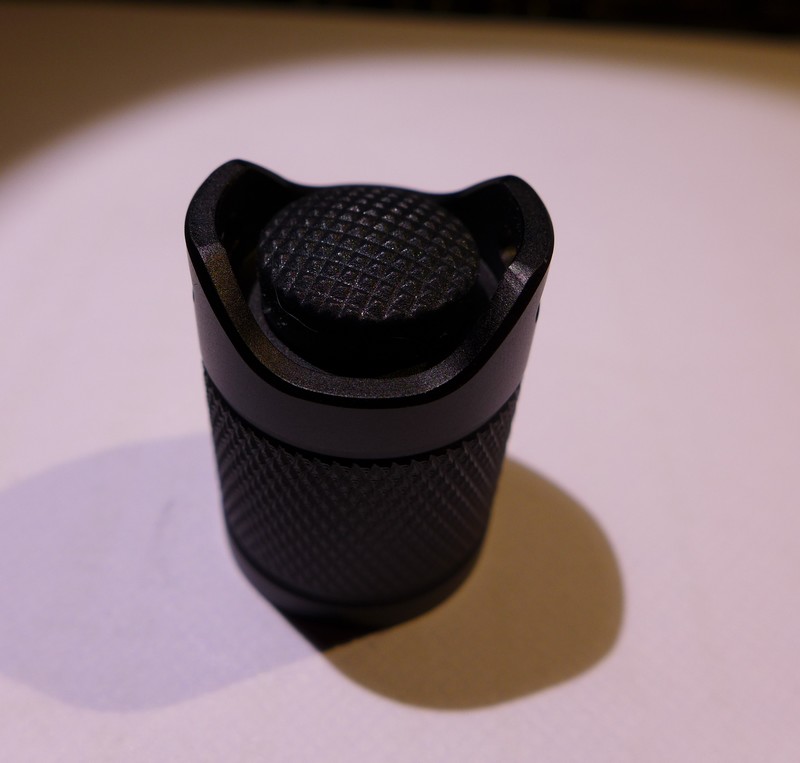 the switch is just hard enough to avoid accidental activation in a bag / pocket, the travel and resistance is a nice mix. The scalloped tailcap allows a (relative) stability in candle mode while keeping a decent access to the switch if wearing gloves.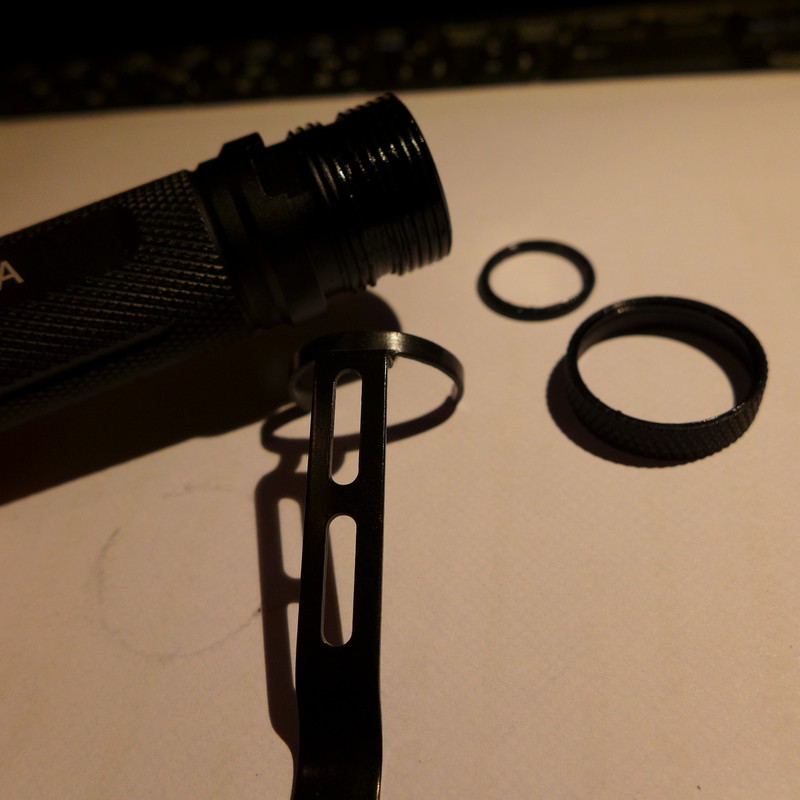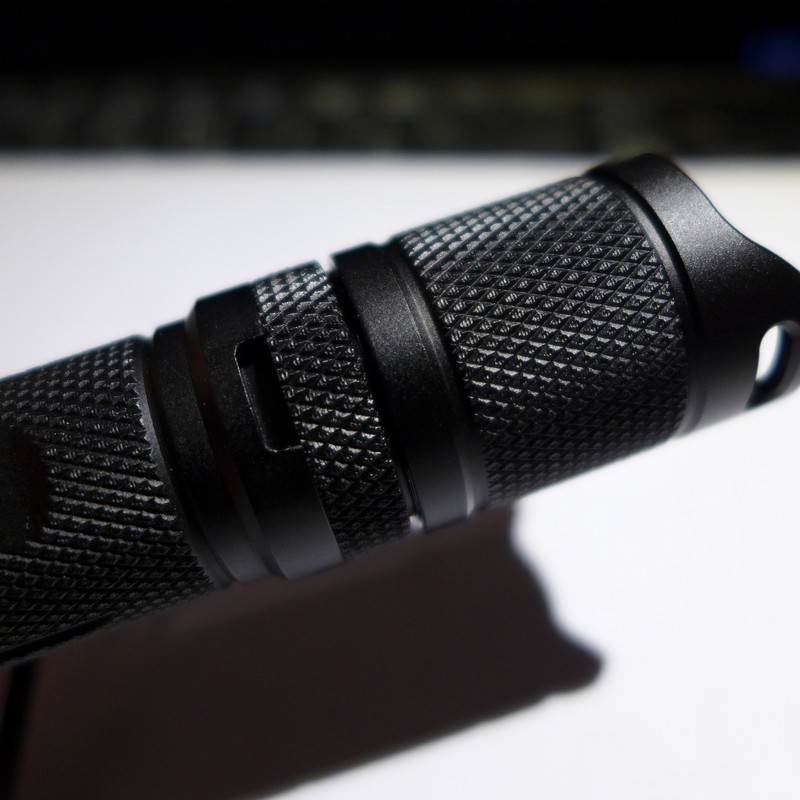 The real clip, is (unlike the bulky clips usualy offered by competitors) removable but securely retained by a threaded ring on the body of the lamp. (similar to olight/4sevens)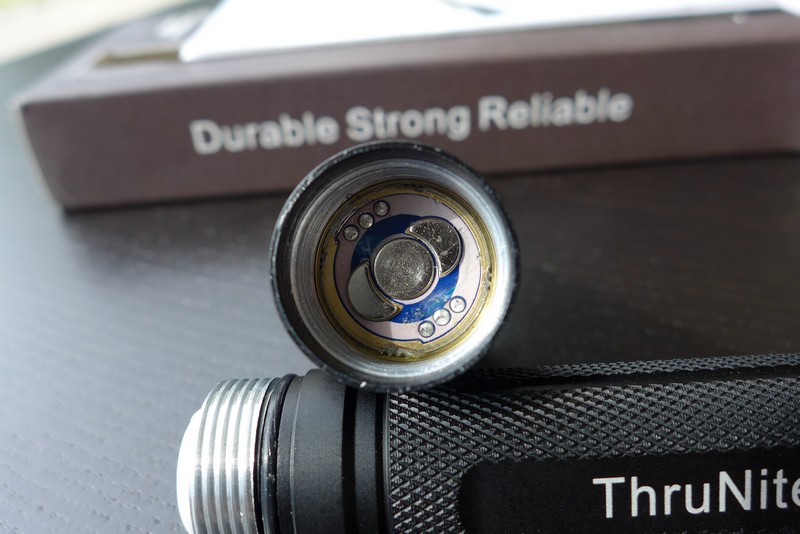 TN uses a reverse polarity protection system similar to Fenix/Olight/4sevens.



Pluses :

- reliability of mode changing (no additional button that will wear)
- xp-g2 with good throw
- excellent built quality : thick walls, ss bezel, coated lens, etc...
- real pocket clip
- forward clickie
- ultra-low mode (0,2 lumens for 4 weeks)
- no useless SOS mode
- lifetime warranty


Negatives :

-beamshape typical of smooth reflector (donut hole)
-no direct access to low or high mode
-perceptible PWM on 0.2 lumen setting.



In summary I would say that we have a great alternative to ld20/22 Fenix , Olight t25 , 4Sevens quark , EagleTac , etc... that is quite recommendable for the user looking for a more "tactical " focused interface than "edc ".
With the considerable improvements of AA lights today it is no longer imperative to switch to li-ion batteries for good-performance flashights, and that Acher is a perfect illustration of this thought.





**beamshots to come.