Found this at Walmart yesterday (no price tag on the shelf, I think it was $4.96 when I glanced at the receipt)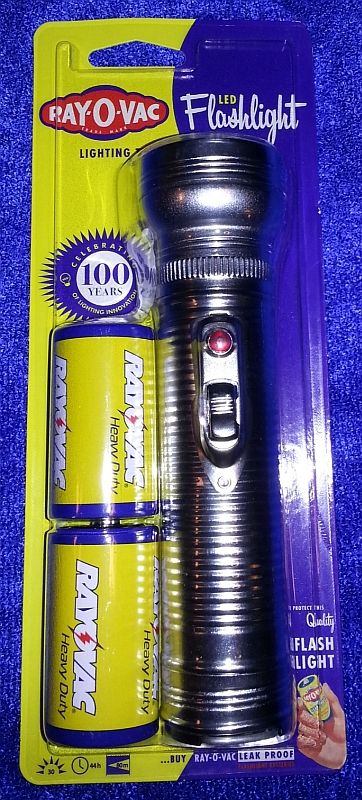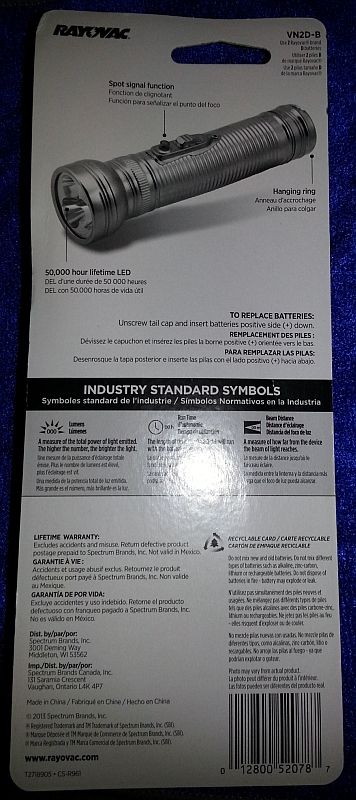 Hook to hang the light

Hook slides inside Tail-Cap

Plastic Reflector – Plastic Lens

Inside the head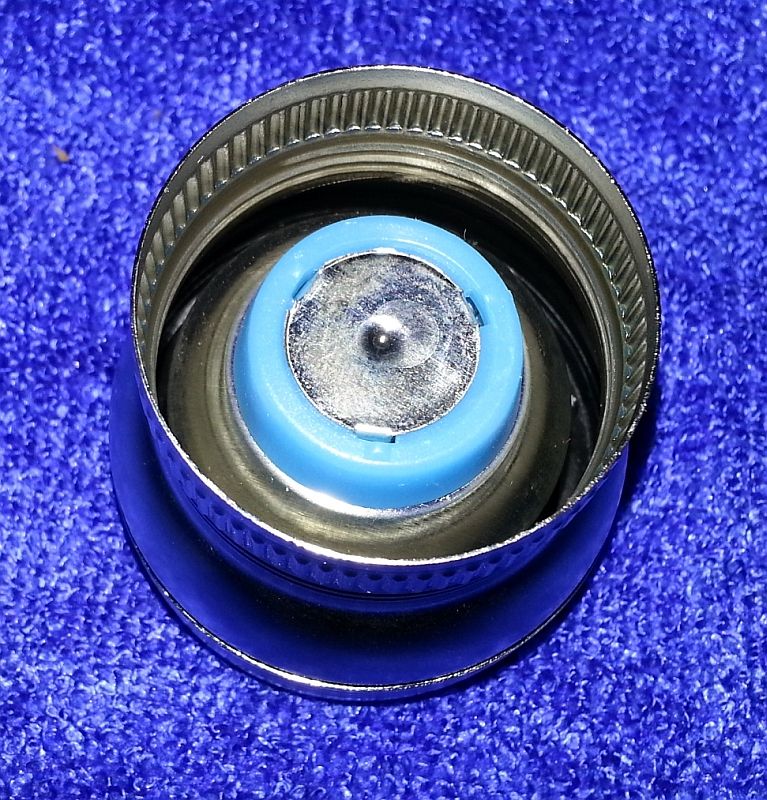 Head disassembled

Emitter

Note the clear plastic sleeve inside the body (which slides out if you want to remove it) to keep
the batteries from touching the wall.

Tail-Cap (bottom-left)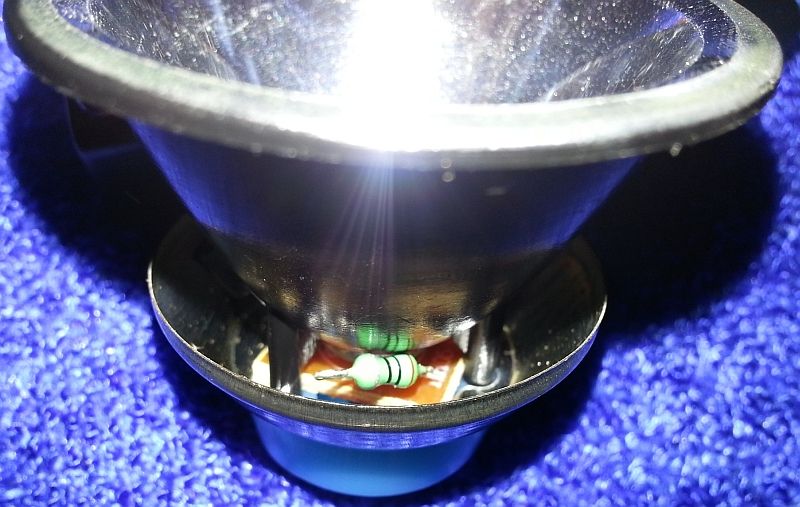 Be careful when you reassemble the head, so you don't crack the reflector like I did.
A little Testors plastic model cement fixed it so the crack won't spread anymore.

"Spot-Signal" (the red button) doesn't work; it flashed for maybe a millisecond once for every 20-30 times I pressed it.

The light's not worth exchanging for $5, I put a drop of super-glue around the edge and fixed it permanently in place (the slide
switch works just fine).

Since I cracked the reflector, I used Epoxy and Reflective Glass Beads to permanently convert it into a floody light.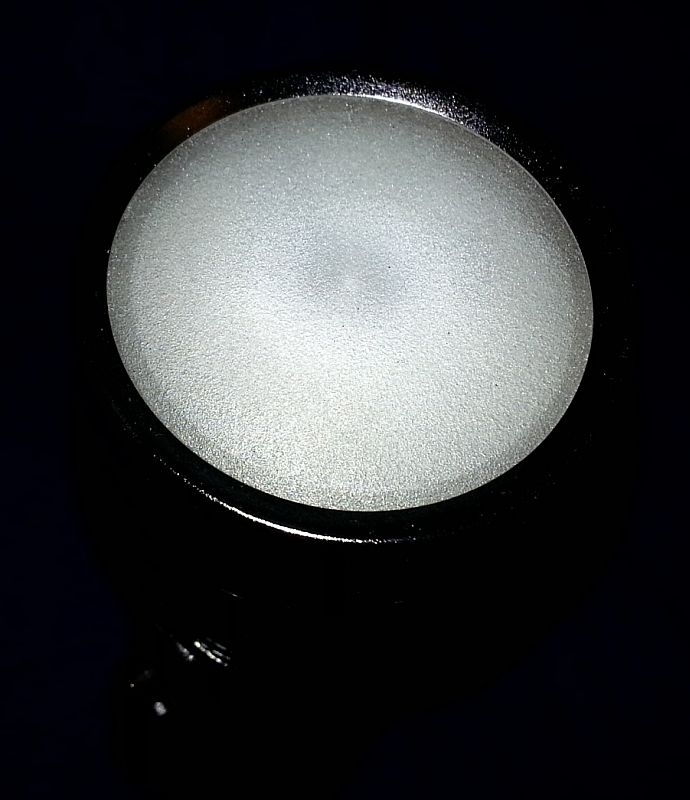 It advertises as 30-lumens. That seems about right, it had a nice tight spot, with a big floody ring (until I modded the lens).
The beam really wasn't bad at all for a cheapie light.