I am making custom P-60 drop ins to order, send me a PM for available options and prices. I am pretty much able to use any emitter and have many program and driver options.
$28 dollars plus shipping for a 3.5 amp XML Nanjg 105C with custom modes.
 I currently have XMLs U2s in 1A tint, T6 in 3C tint and T4 in 7B tint, XPGs in R4 4B tint, R5 4C and 1A tint available and XREs in R2 EZ 1000 and Green generics. New arrival 5C tint XMLs, these have such a nice tint........... oh man they are so nice.
 I have the custom programming working, but I have limited options for programs. The 5 mode is very popular .002 moon low, .09 low, .8 medium, 1.75 high, 3.55 turbo with memory.
 I have a limited number of Green XREs and single mode 3-18 volt or .3-3.5 volt drivers for hunting. These are driven at 1.5 amps around 200 lumen and are $22 plus shipping.
 I have some Nanjg 105c drivers with two extra 7135 chips added giving 3.55 amps max with the custom 5 mode program for sale $10 shipped. (picture added)
I now have low input voltage .3 - 3.5 volt 19 mode or single mode drivers allowing stable current output from .3 - 3.5 volts with adjustable output via a pot screw that is accessible with no disassemble. These are ideal for single CR123 or AA powered drop ins. 
I am also doing limited light modifications, PM for details
Some beam shots, ingredients and directions here if you want to make your own drop ins.
http://budgetlightforum.com/node/3000
Recent Update 14Jun12:  I am now shipping to Canada and 5C tint (4000K) XMLs have been added.
Scroll down for some beam shots of the available tints.
                1A tint XML  OP                  4B tint XML  OP                   7C tint XML OP
                       4B XPG                         4C XPG                           Nichia 219
                      XRE Q5 1.5amps                                       Green XRE 1.6amps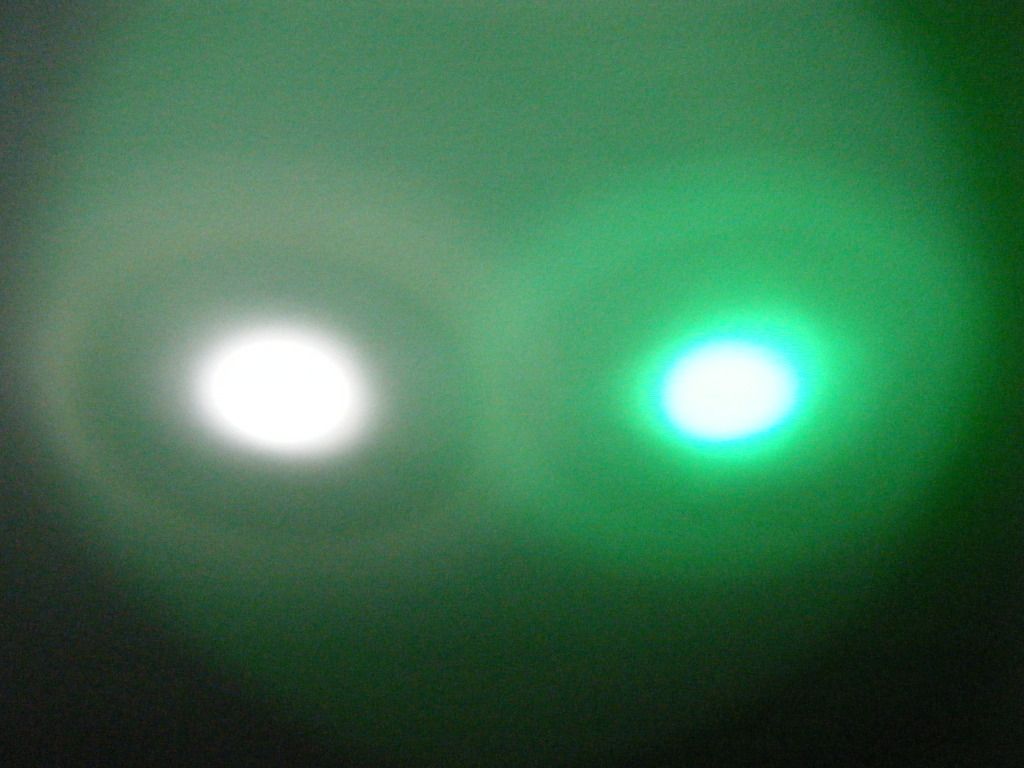 Candle mode XPG
                                                  Candle mode XML 
Here is the latest custom 5 mode 3.5 amp driver revision with the new spring design.
—
I am already visualizing the duct tape over your mouth.