On July 15 I placed an order with Banggood for these:
http://www.banggood.com/Converter-7-in-1-E27-Bulb-Adapter-Splitter-Penda...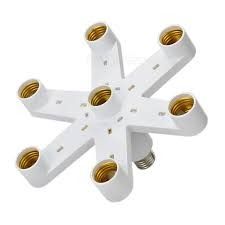 Today, only 8 days later, the came. Just in time for some fun.
Here is the light in the second floor hallway at the top of the stairs. A single 25W Halogen bulb. The vertical filament is the reason for the hard cast shadows.


Interesting, but not too much light. How about 7 60W equivalent CFL Daylight bulbs? That would brighten up this dingy hall while my wife is away!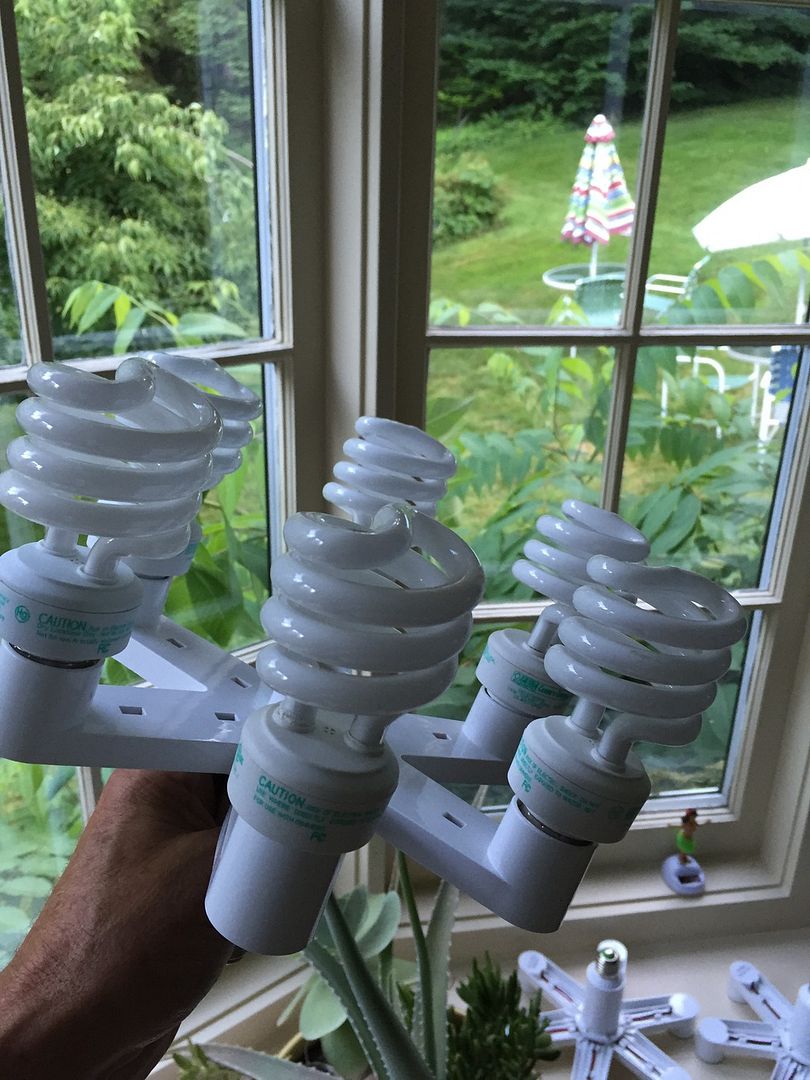 Or how about some of the newer LED bulbs?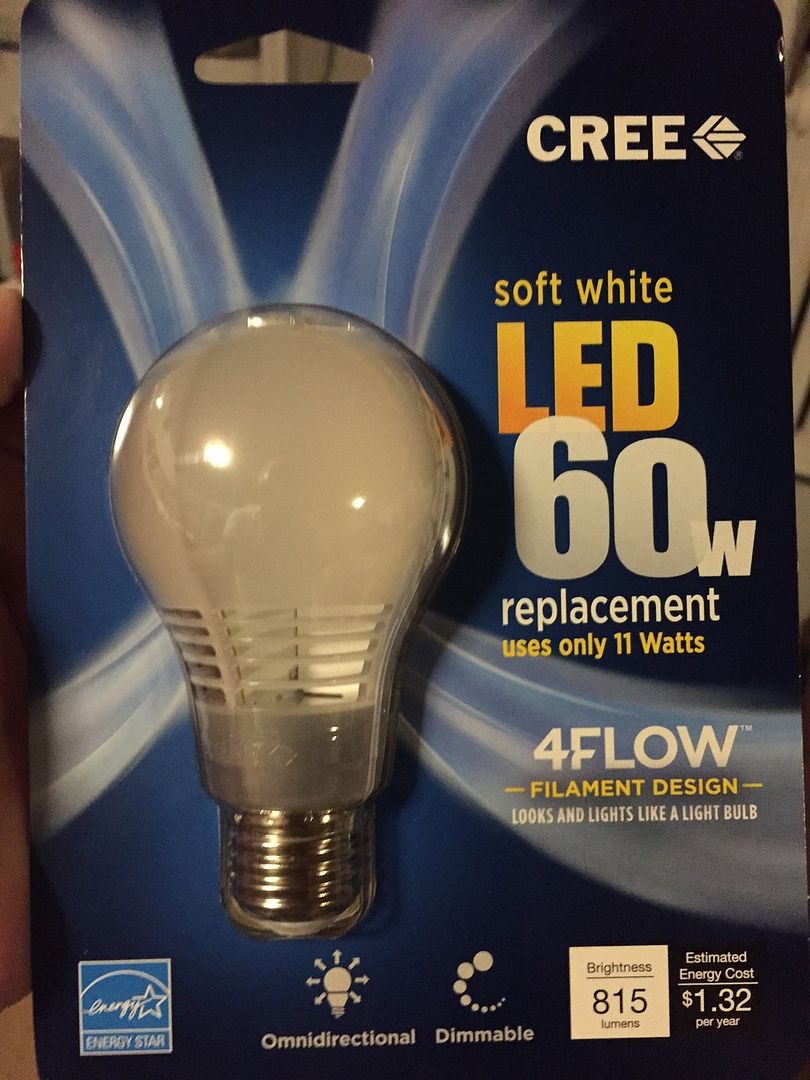 Remember this deal I came across? If you were following the Home Depot deal alerts thread you would.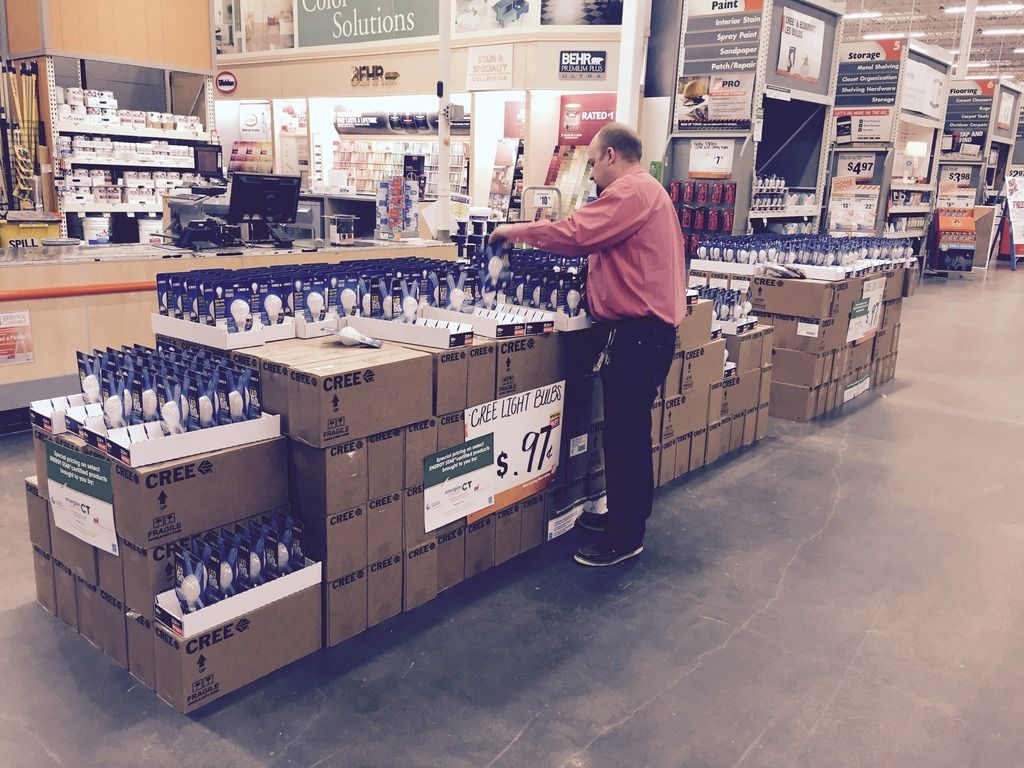 But let's do this in a manly way, now that wifey isn't around to complain.
These things can be daisy chained!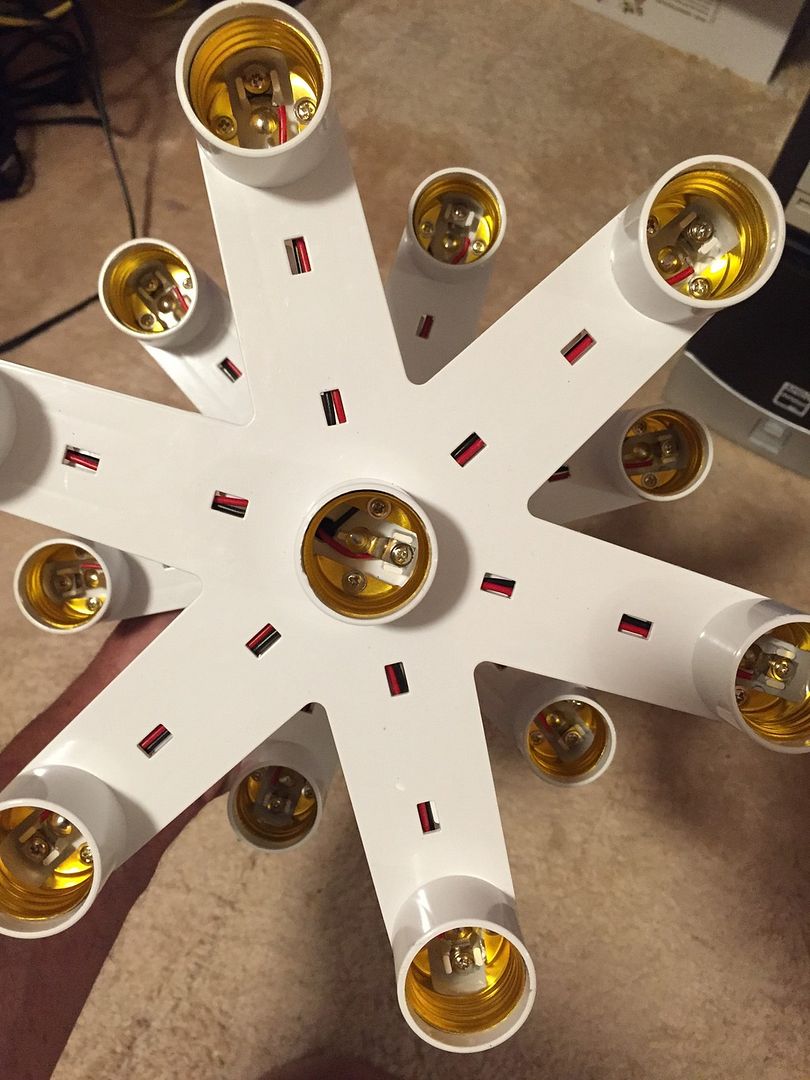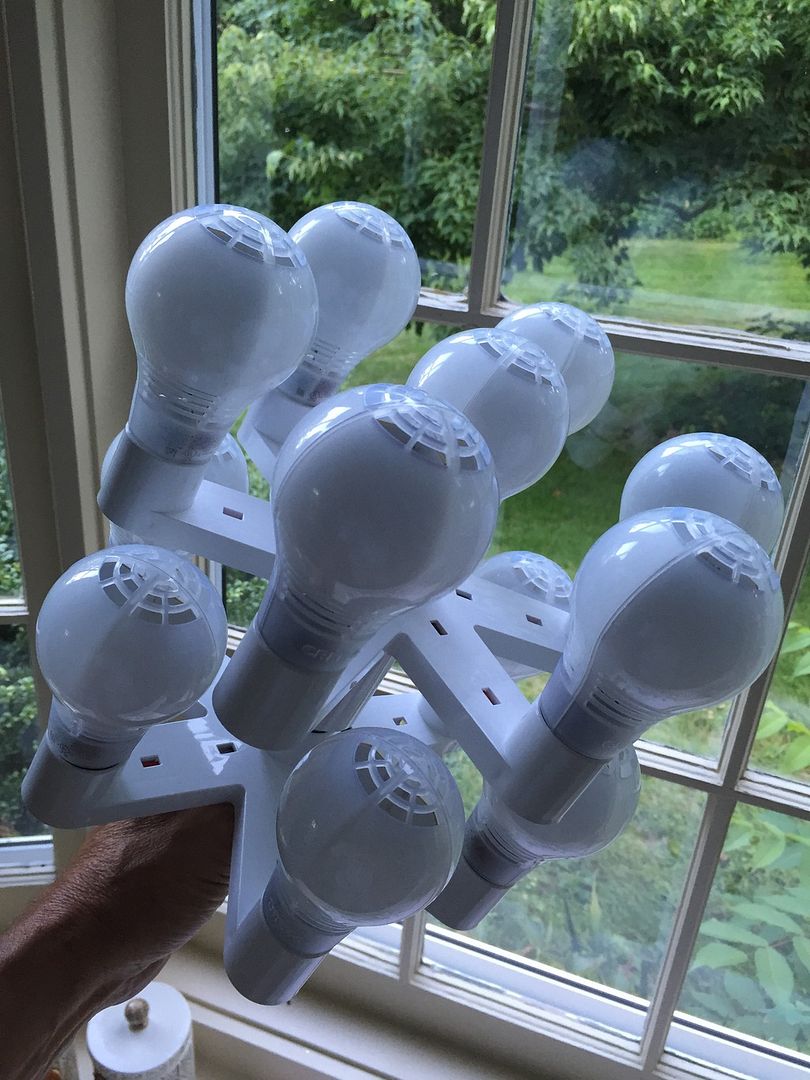 Lets see….. 7 sockets per unit with one socket used for the daisy chain. That equals 13 bulbs.
13 bulbs times 815 lumens each is over 10,000 lumems!
This should brighten up this dark and dreary hallway.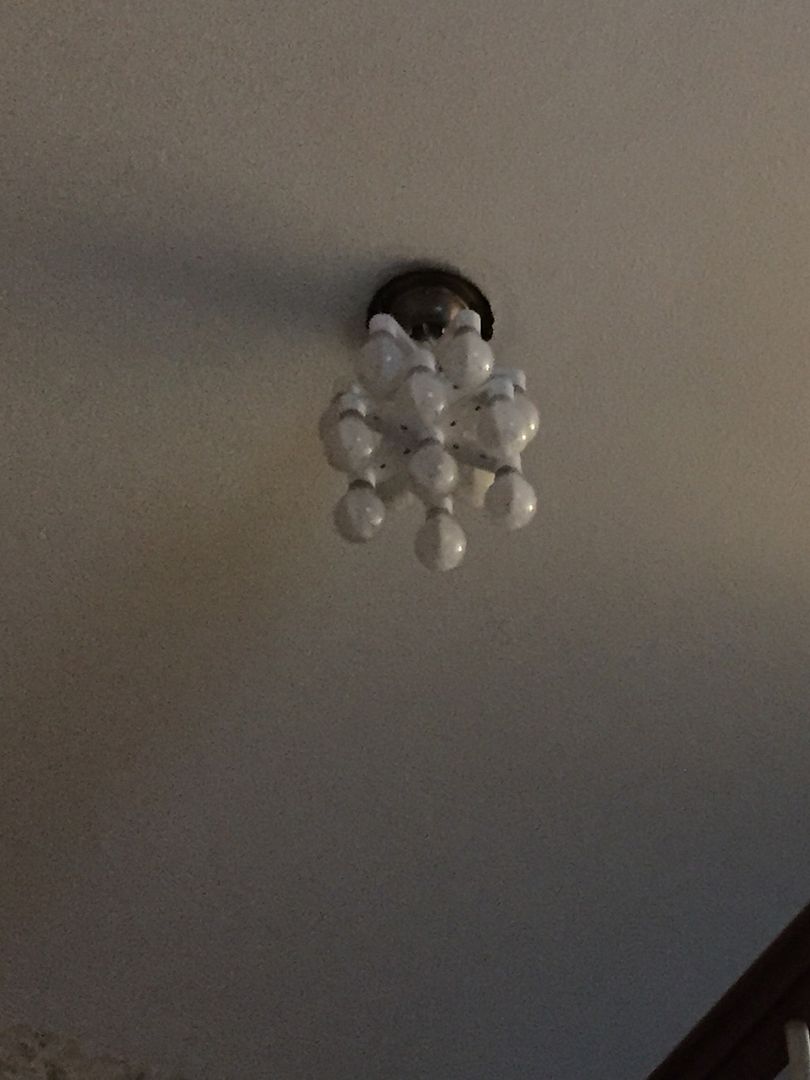 I tried to take the picture but all I got was a white screen.

But wait, there's more………I bought 6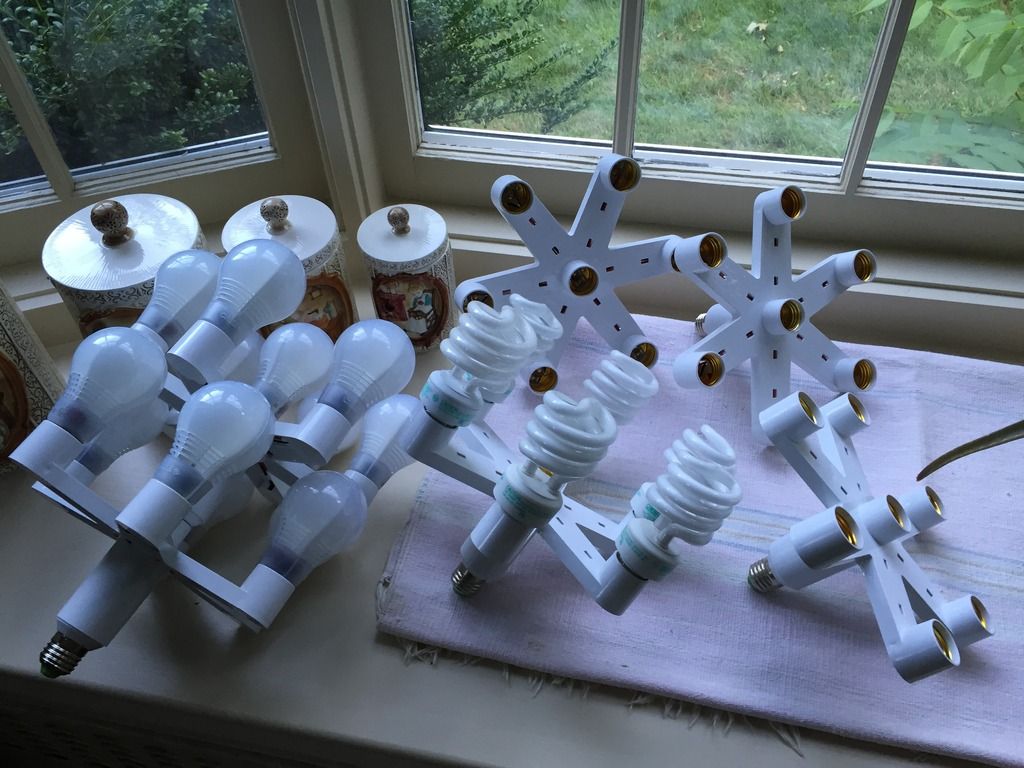 Not actually. I ordered 3 for me and 3 for a friend
His wife is away next week………………