Took me a while to decide on a headlamp until ChibiM recommended me this light and having djozz disassemble his unit is what convinced me to get myself a unit
I asked here and ChibiM linked me to this post
Just some notes:
I am not sure if this comes from banggood or gearbest as I believe I cancelled my order from gearbest but this package arrived without indication from banggood. I usually get some form of notification it's from banggood on the package but I am not sure.
Anyway here is the light.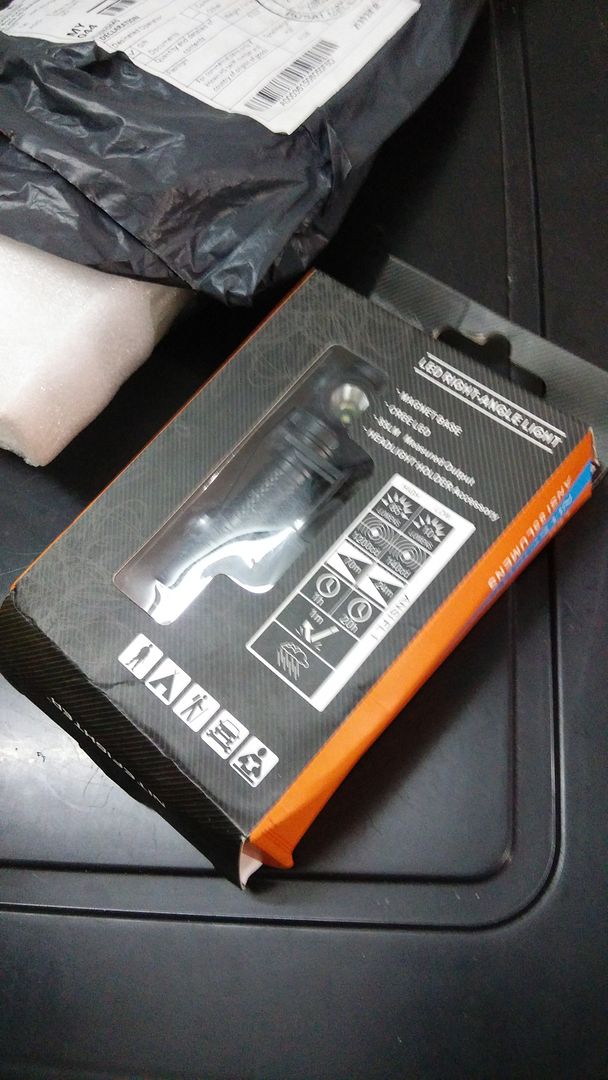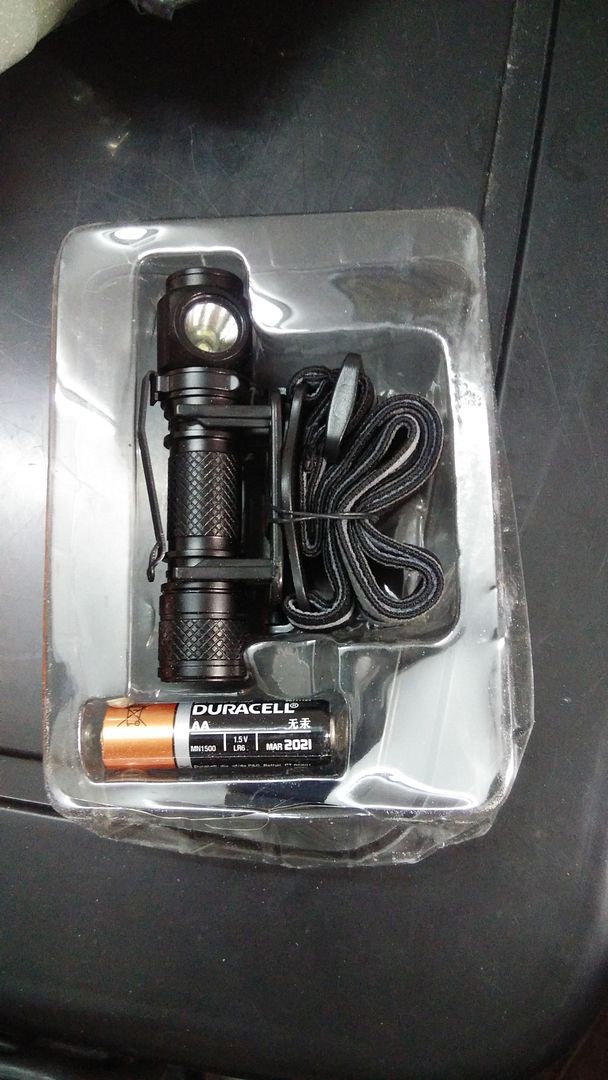 Box arrived in an abused state with plastic getting dinged up by the light itself.
Light is safe with no scratches though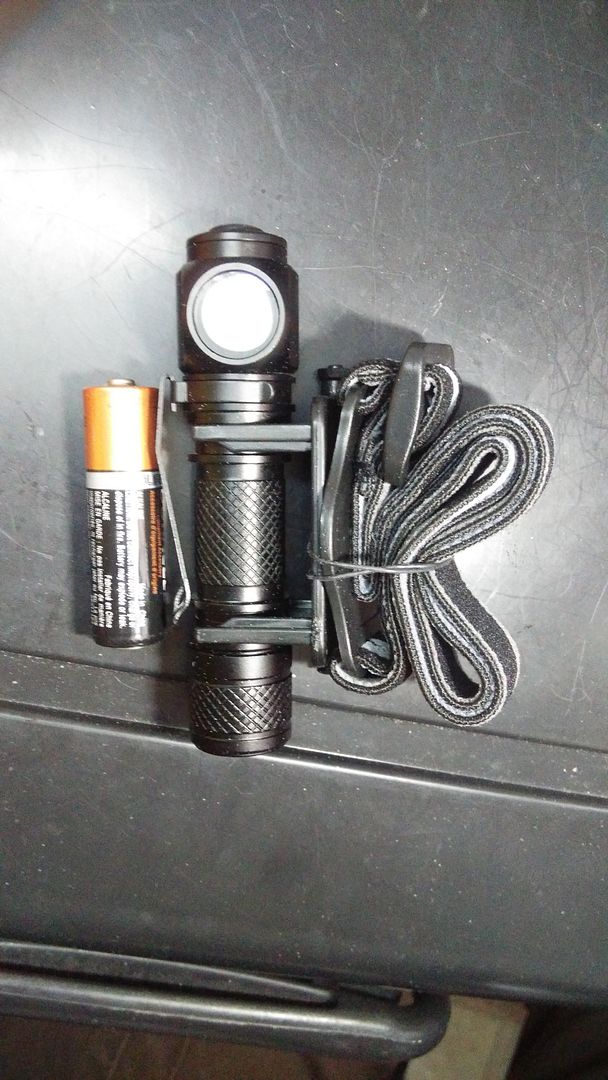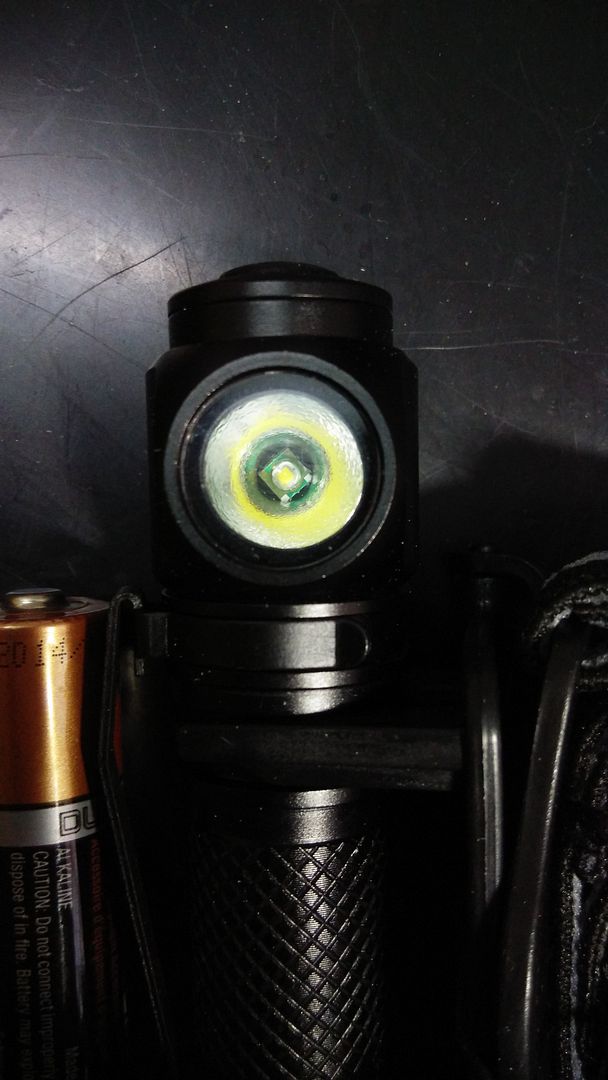 Pretty deep textured reflector revealing actual XPE and not some fake chinese copies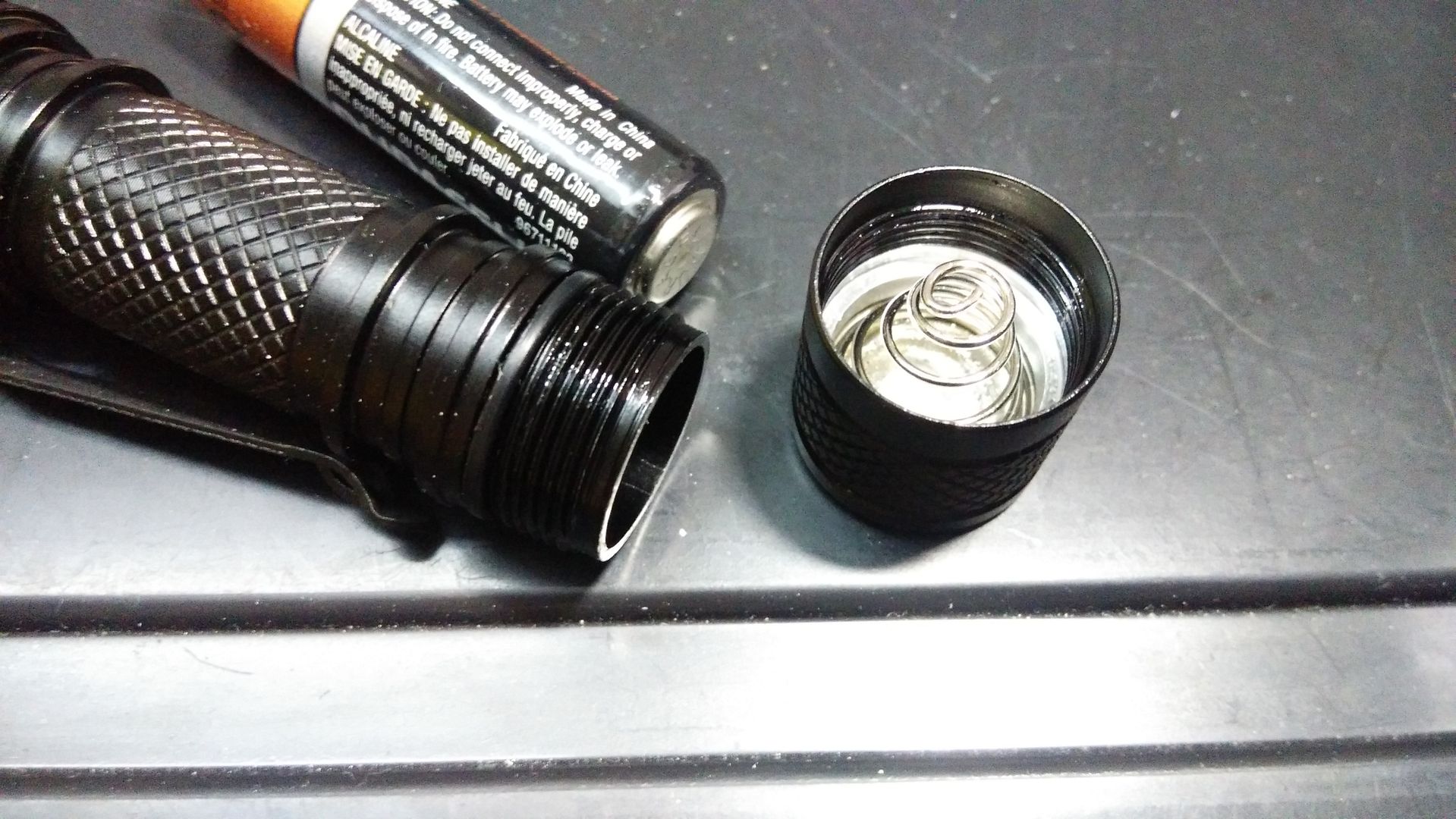 I really liked the threads. They are triangular but they feel butter smooth as compared to my Fenix LD12 grainy square threads. They come mildly lubed.
Tool marks from the factory on the head side. Not something I'm happy but it's okay
Decent magnet. Not as strong as Olight S15 but it gets the job done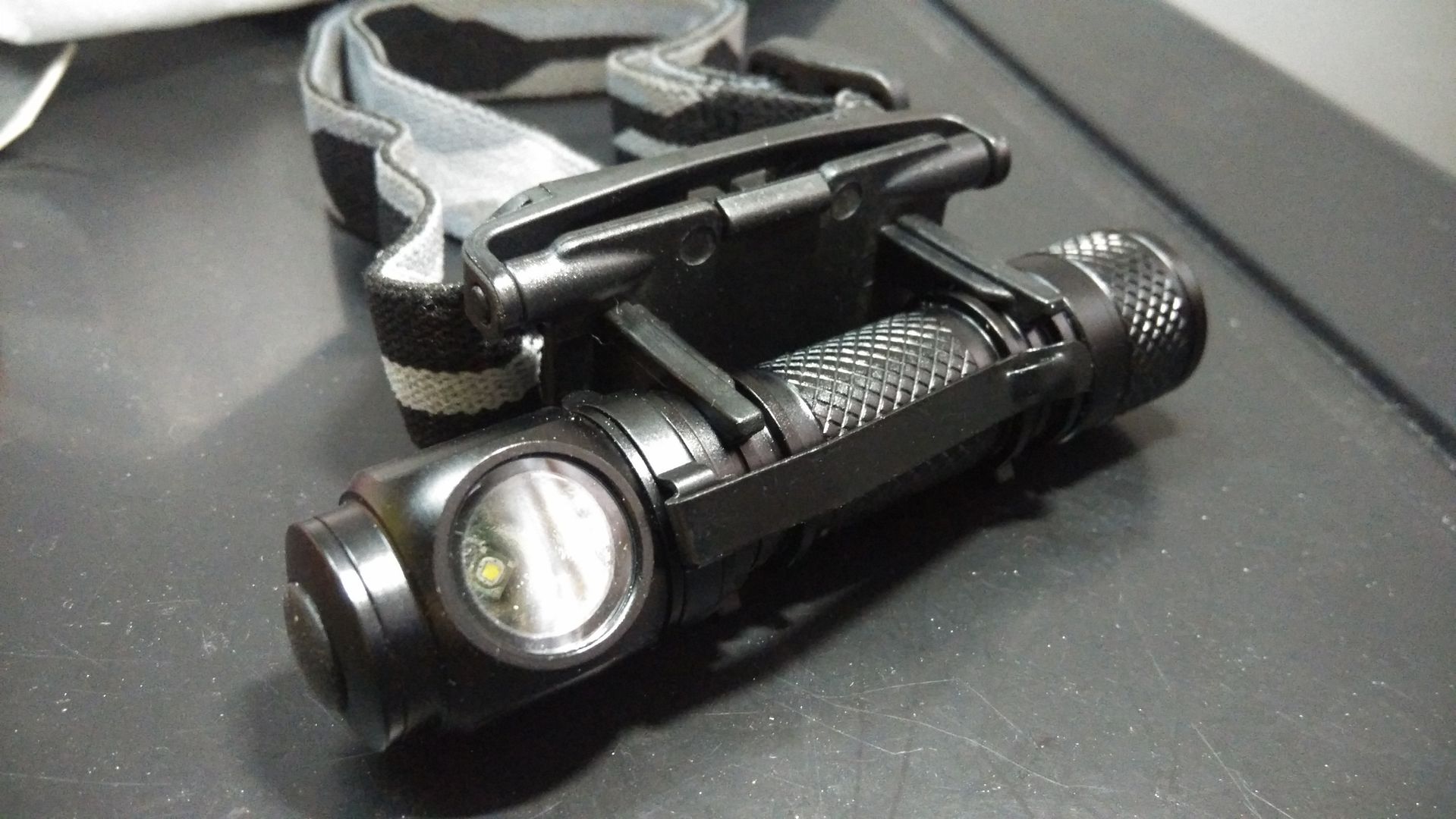 Headband is pretty nice I gotta say. It is a tad small but having it on my head with sweaty forehead doesn't get me sores or annoyance.
The headband clip is on the hard side. Less flex on the plastic but mine doesn't feel like it is going to break from use as it slides in and out with ease but grips firmly. Most importantly I don't have to remove the pocket clip to use the headband.
But I don't like the pocket clip. It comes off the light too easily.
Nasty ringy beam like everyone said. But the tint is okay. It is similar to my Convoy C8 XML2 U2 1A tint.
It comes with 4 modes via electronic switch.
High, Low, Fast strobe, SOS. No memory. Leave any mode on for more than 3-4 seconds and you can click it to turn off immediately.
No PWM so that's good.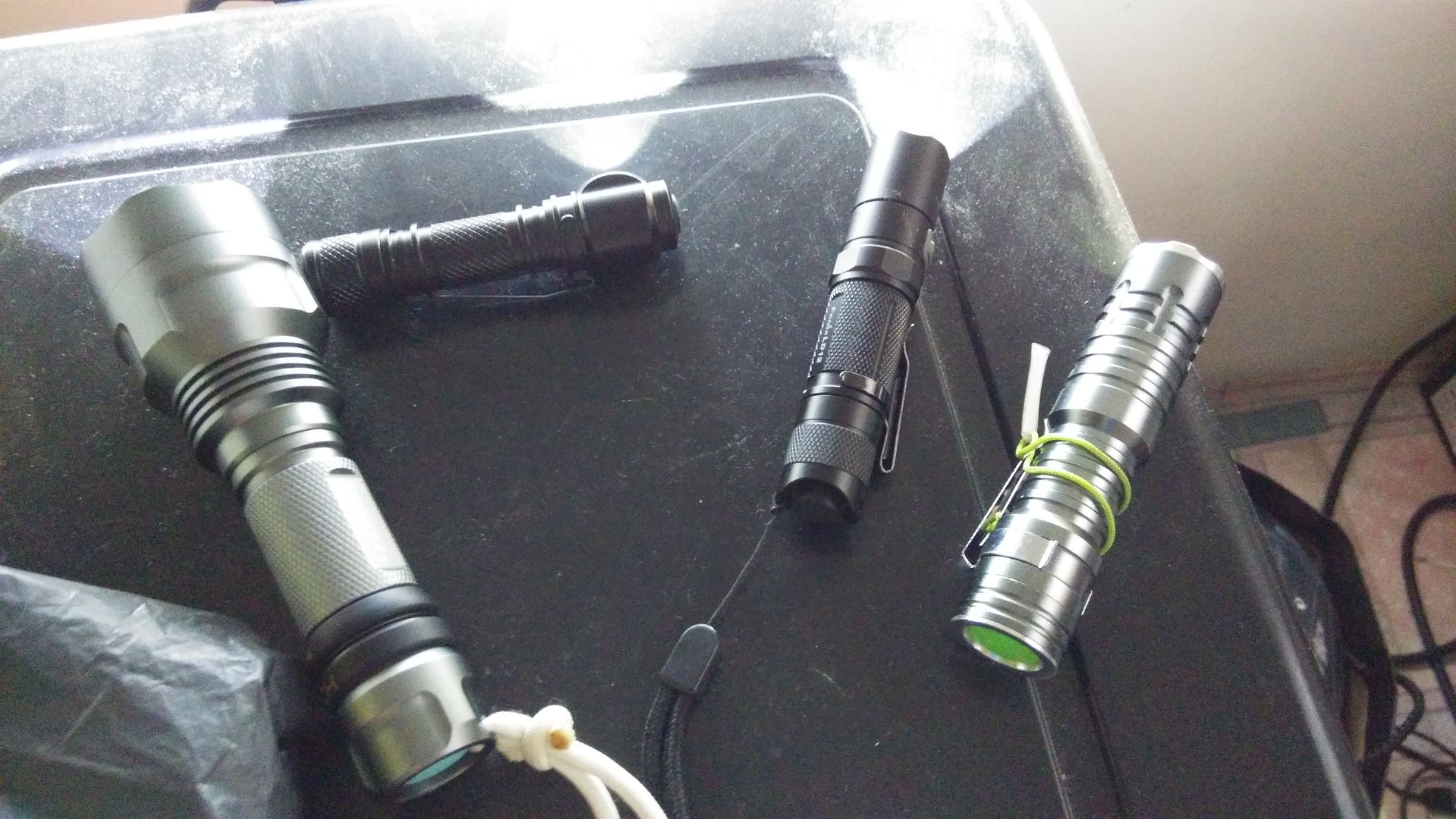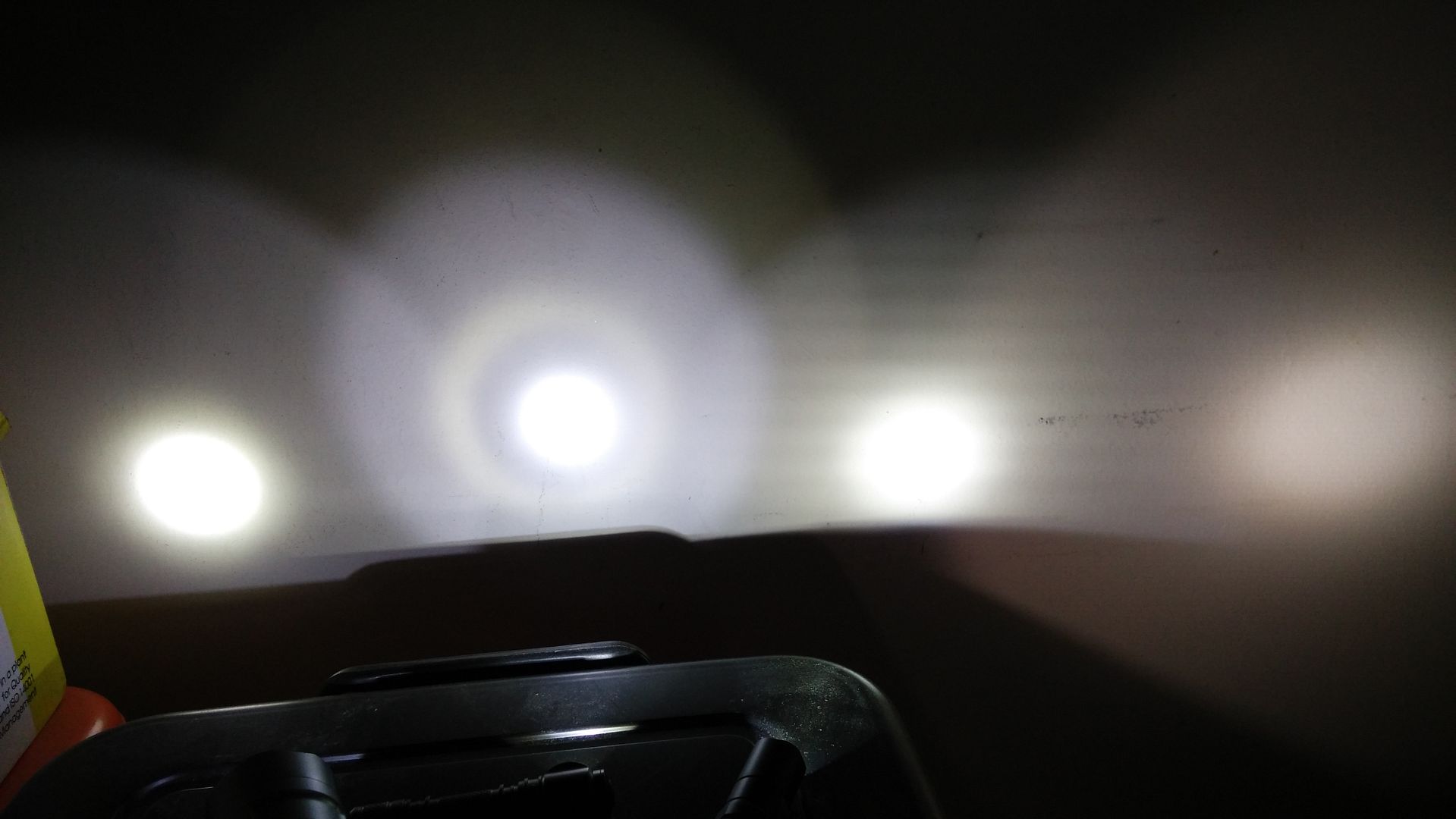 From left to right
Convoy C8 XML2 U2 1A, Nitefighter L1A unknown XPE, Fenix LD12 XPG2 R5, Ultrafire with Nichia 219B
The tint is more on the 1A color with more purple blue rather than greenish tint like the Fenix LD12.
It is in a cool range but not the nasty UV colors that appear in cheapo chinese lights.
It is obviously not warm at all so it could get annoying at night with that cool blast.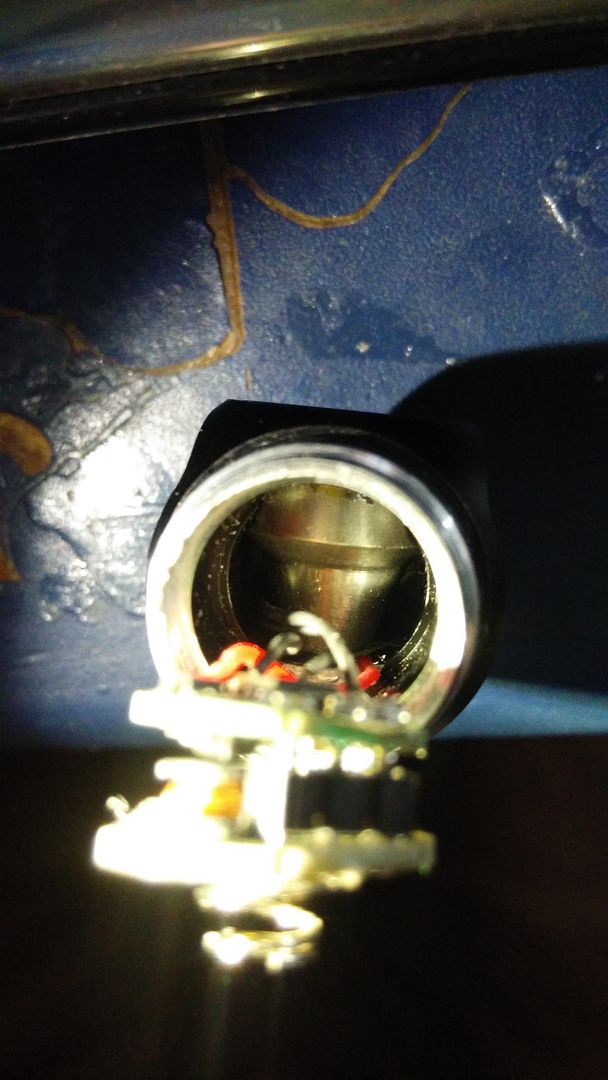 dismantling the light from the driver side shows something different in reflector construction.
I saw the pics from djozz and he had some conical reflector but mine had a hybrid cone + cylinder shape.
Still can't get the lens out even though prying it from inside or out.
I gotta mod this bad boy to use the XML2 T6 3B I had laying around.
Too much throw but it sure is a nice little light for close up soldering work
Still waiting for nighttime to try things out
—
"Have you forgotten about all those who called you a Bringer of Woe and hunted you like an animal?"
"Normal humans don't go around killing people and burning towns!"
"Don't worry. I'll go with you! So you just follow me and no arguing, okay?"
"Humans m