Bought from TomTop's Ebay store here, since its cheaper there than on their site ;)! 2xAA version can be found here and 1xAAA here and 2xAAA here as well as 3xAAA here.
Other sellers might have what appears to be the same lights cheaper, however nobody can guarantee what you will get, BLF members have complained getting fake Hugsby's while none complained about genuinity of TomTop's Hugsby's.

(According to sellers specs its supposed to be single mode AA XP-E light, however, it appears that they are putting XP-E2 into it now)
So lets start with this mini review:
Light comes in nondescript white cardboard box with model number sticker on it and shipping date barcode sticker.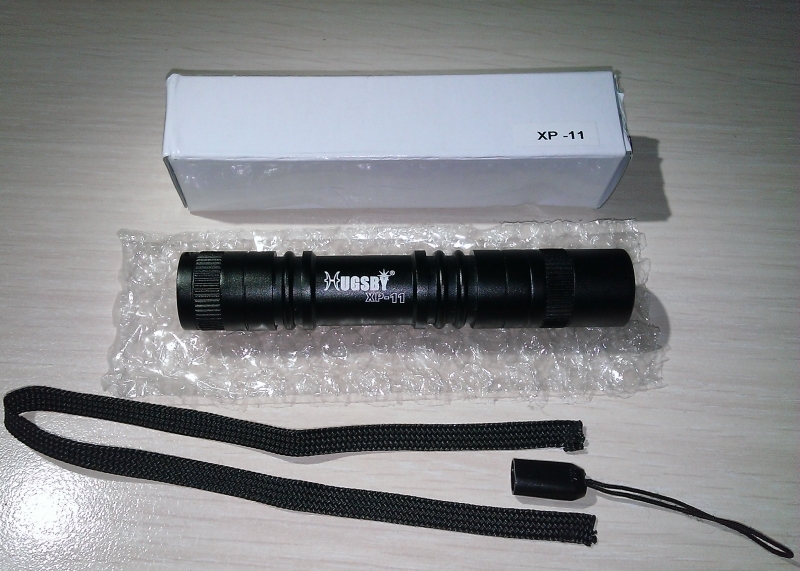 Inside there is light itself with lanyard(broke during first use because too short)  already attached and the whole thing is slipped into bubble bag, simple and effective.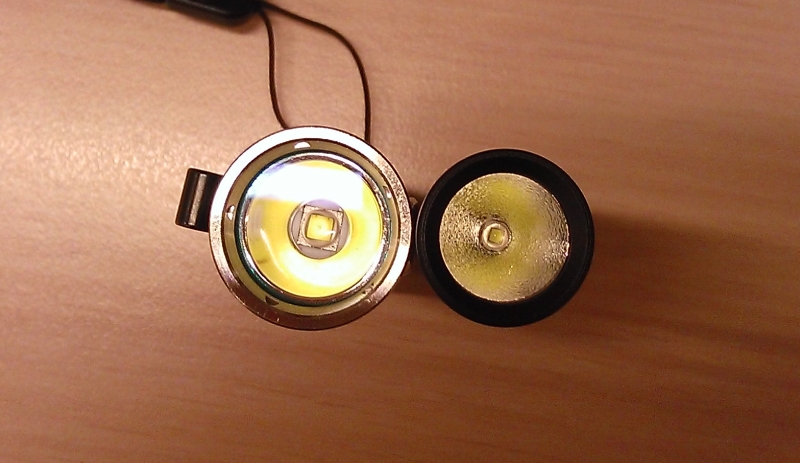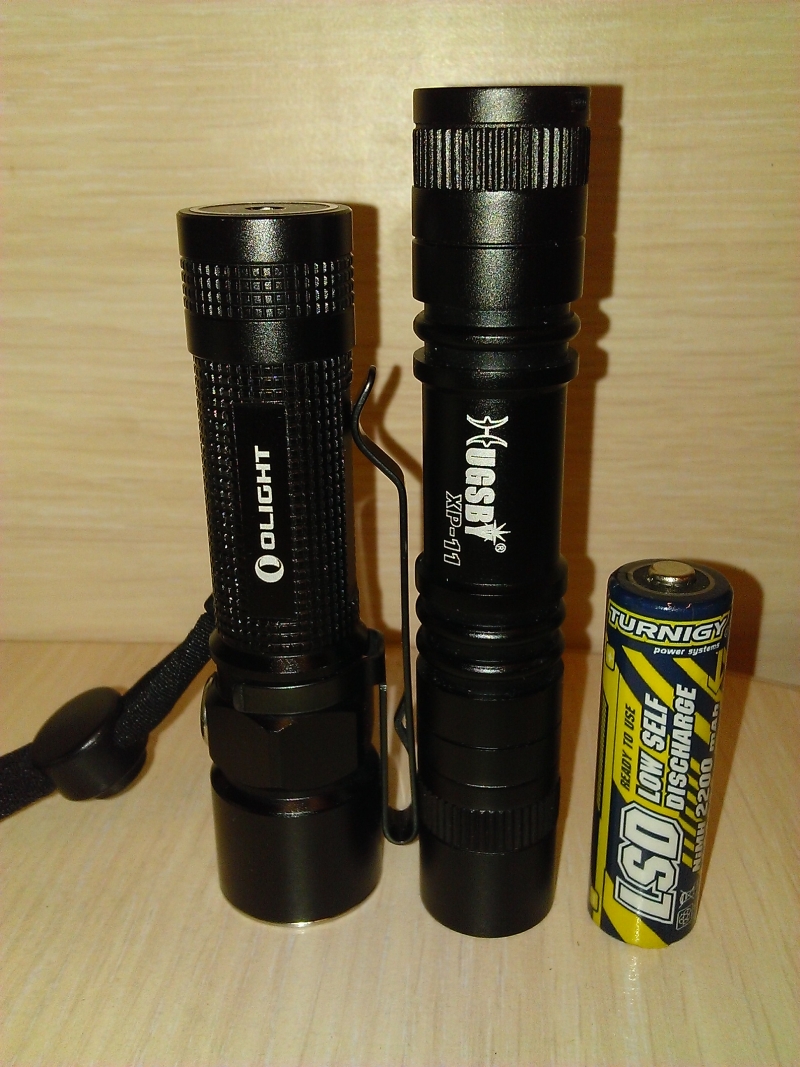 Compared to S15R and AA battery
When I opened up the package and got the light out I was suprised how thin it is and at first thought that they might have put the wrong model, the XP-1 in it, despite the fact that the light has laser etched model number of XP-11 on it, still, surprisingly thin for a AA light! More on that later.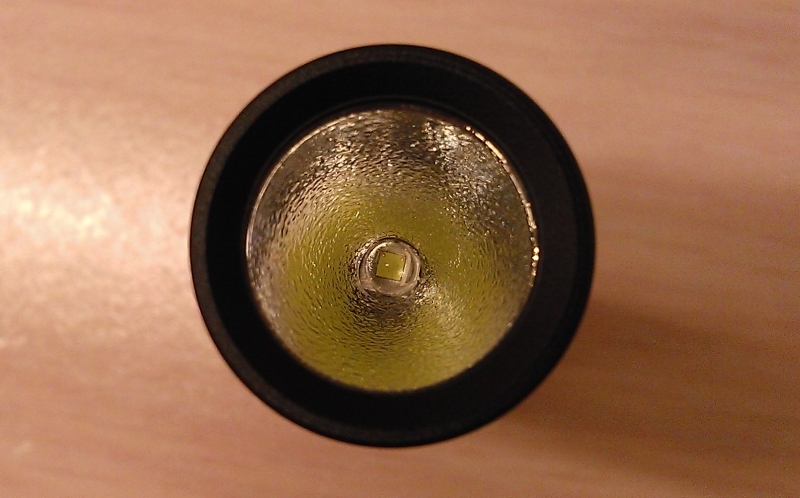 Very deep reflector that gives tight, small hotspot with good throw, lens appears to be AR coated, LED is not exactly centered but for the price paid, this isnt really a complaint at all!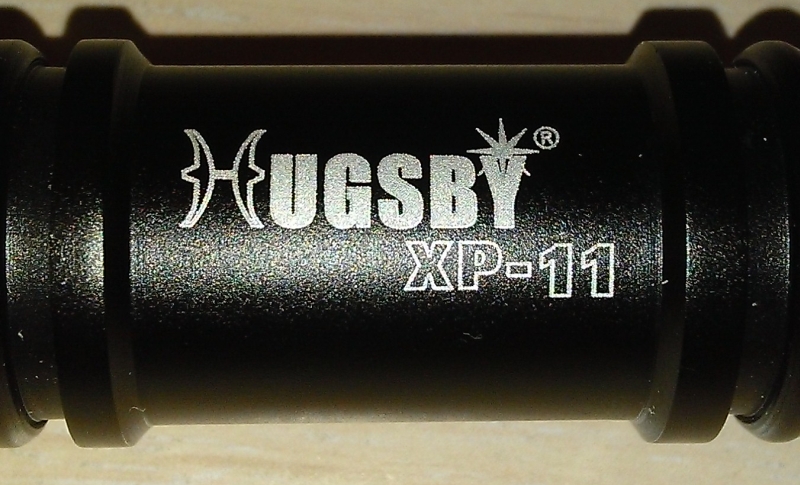 Build quality feels good, no imperfections on the light annodization that it has, brand name and model numbers are laser etched perfectly, no defects here either! Some other premium manufacturers, who sell light at the price 5-10x as much could learn something here from Hugsby ;)!
Bare weight of the light is 31 grams, with 2200mAh Turnigy its 59.7 grams.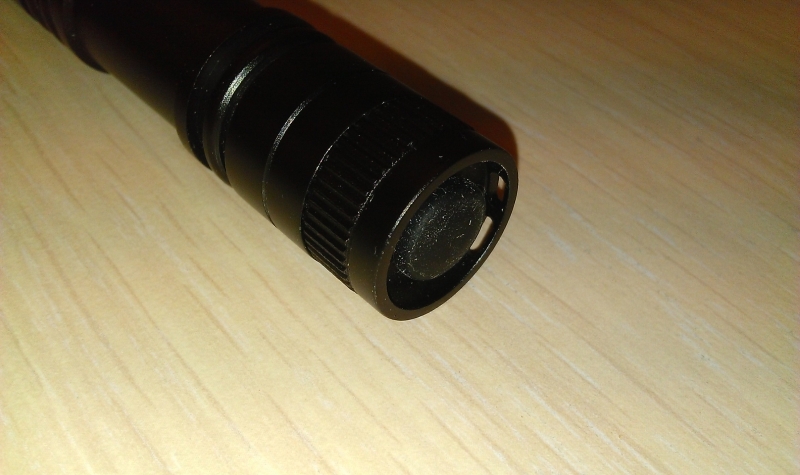 Tail switch(reverse) is small, comfortable with matte rubber, with good, firm press, it would be hard active this light by accident since switch is recessed into the tail.
Its tip, however, slightly protrudes on mine, so while the light will tailstand, will be a bit wobbly while doing so.
Now, regarding its thinness/narrowness: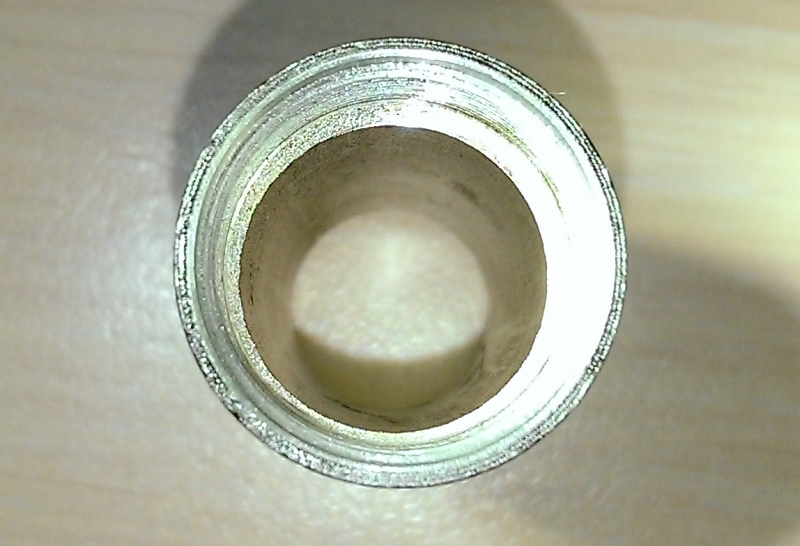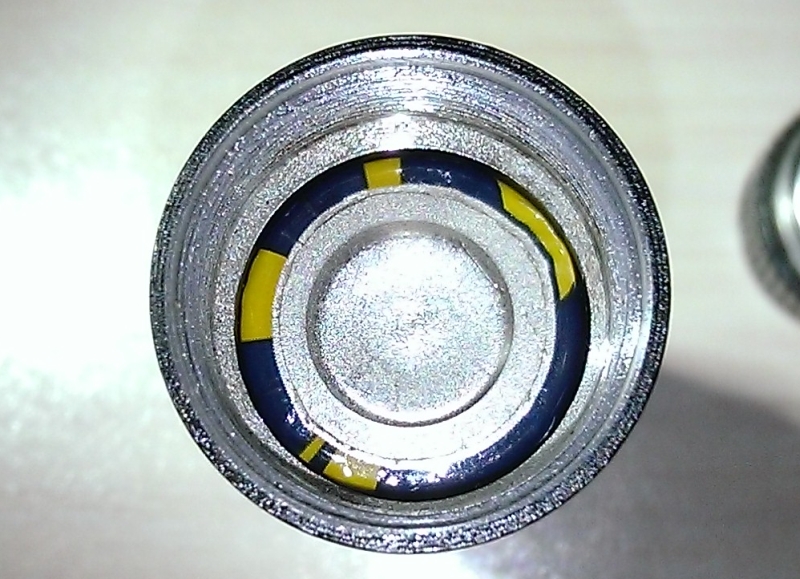 Putting in batteries showed its thinness - the light will not accept all NiMh batteries because the battery tube is so narrow and theres also a sticker inside the tube showing how to insert the battery.
After removing the sticker, I was able to put in some of the NiMh's that I own, however, even those were a tight fit and it felt like sticking something inside some kind of vacuum chamber.
Regular Eneloops will fit, so will Turnigy's AA 2200mAh ones. Eneloop Pro's wont fit, neither will GP ReCyko AA green rechargeable batteries that I bought some while ago from BIC during their sale. Lithium primaries such as the ones by Nextorch and Nice fit without issues so did alkalines.
Runtimes are good, it draws around 0.75A from NiMh, during runtime test light became slightly warm to the touch, but only slightly.
After 4 hours 1 minute when the output had dropped to around 1 lumen or less, battery was at 0.92V when removed from light.
I did not test for any signs of regulation and how much the light dropped during whole runtime, what I can say, however, that it still had decent output up to 3 hour mark and then became dimmer and dimmer until it hit the 4 hours with moonlight mode output and empty NiMh.
Doesnt seem that theres an easy way to take this lights head apart and mod it without ruining it.

Light has 3 parts - tail, battery tube, head. I switched head and tailcap, like it that way better than stock.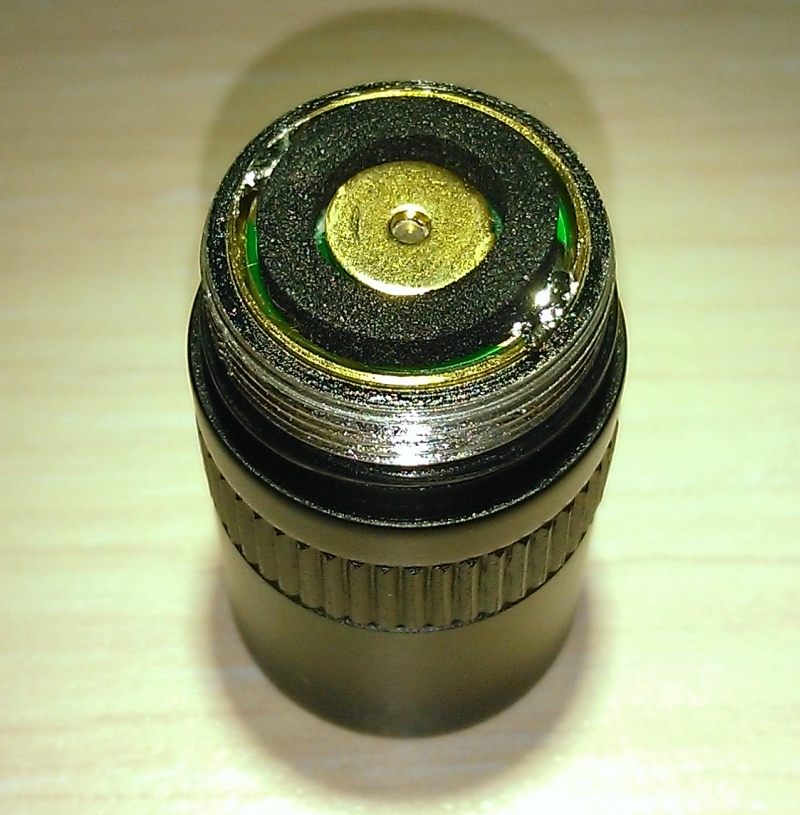 Has reverse polarity protection.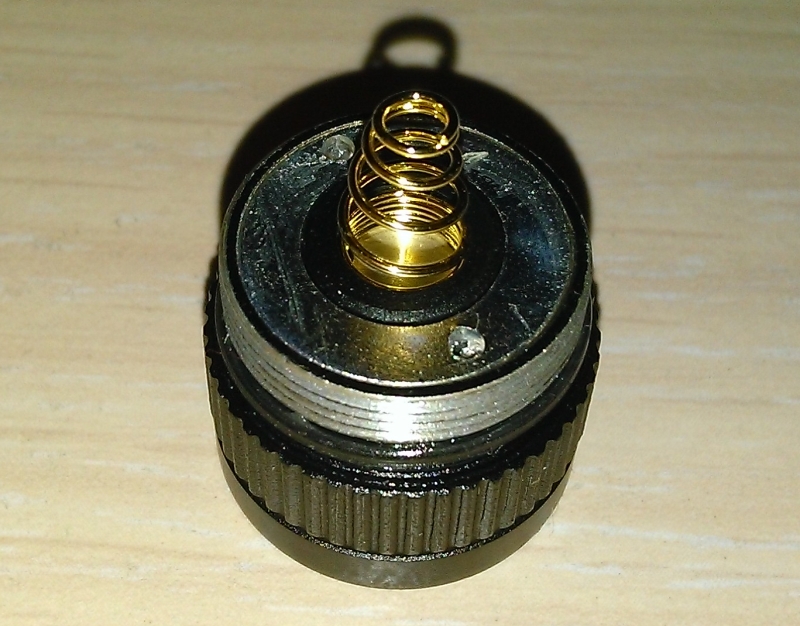 Tail spring appears to be gold plated.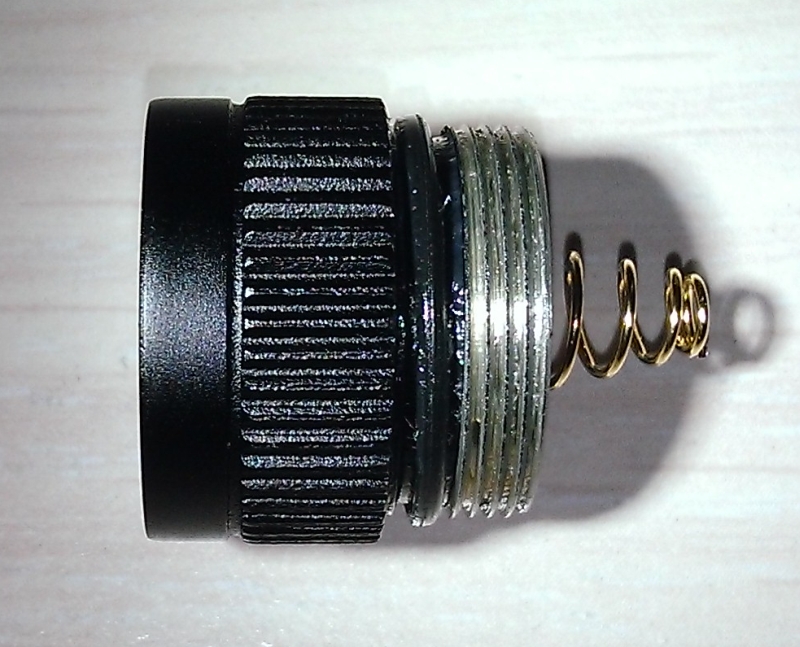 Threads are smooth and lubed, so are o-rings.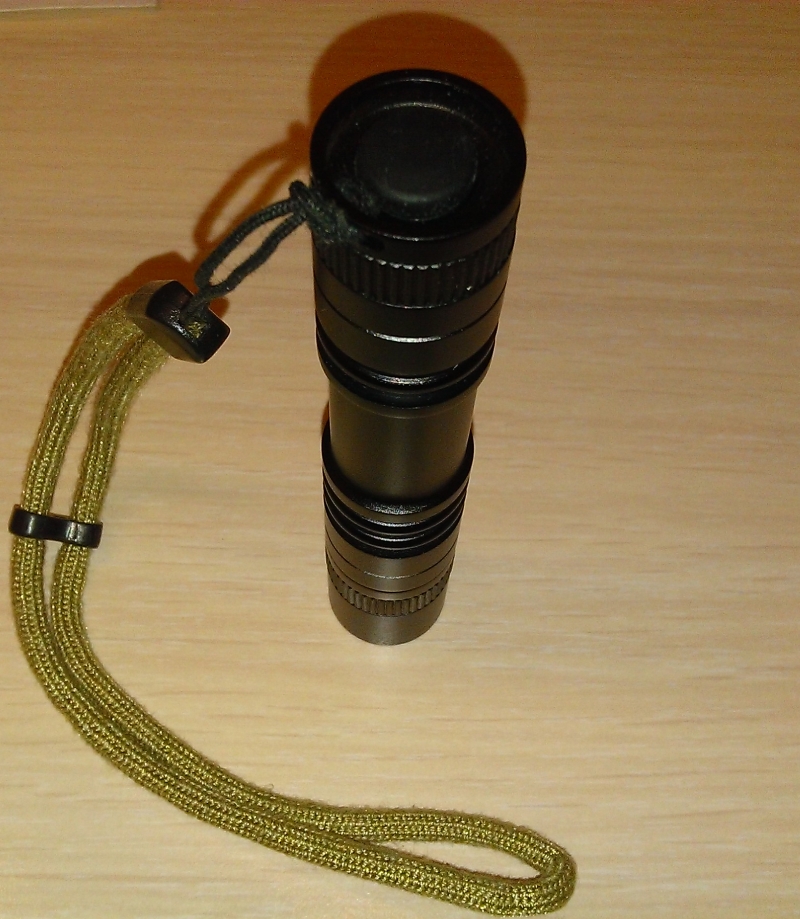 I used lanyard from Jetbeam BA20, the size is right about perfect and adjustable.
+Cheap
+Good build quality
+Cree XP-E2
+Decent runtime on 2.2Ah NiMh
-No pocket clip
+/- Throwy beam with rather smooth transition from hotspot to spill
+/- Single mode only
+/- Wider head would increase both throw and stability when standing on desk, light is very narrow
+/- LED not centered
+/- Included lanyard too small, tore apart during first use
Overall a good light for the money, still waiting for my XP-12(its 2xAA version) to arrive and while waiting ordered few more. 
I thought there cant be quality sub-10$ lights out there and none are worth a look let alone $$$, well, Im glad I was wrong, this light is really good for the money!
Time will tell how well it will endure basic use.
Thanks for reading/looking ;)!