Flashlight Review: Nitecore EA21
  Reviewer's Rating:
Manufacturer's Specifications:
Max Output: 360 lumens
Max Beam Distance: 167 m
Max Beam Intensity: 7000 cd
Max Run time: 30 h 0 m / 1.25 d
LED: CREE XP-G2 R5
Reflector: SMO
Battery: 2 × AA
Special Modes: Location Beacon, SOS, Strobe
Beam color: White light
Length: 141.5 mm / 5.57 in
Head Size: 25.4 mm / 1 in
Weight: 67 g / 2.36 oz
Feature: Dual – Output, Tail Stand
Activity: Law Enforcement, Outdoor/Camping 
---
The flashlight that gets used the most can usually do the most.  I was lucky enough to get one of these for Christmas and I can honestly say, I find myself reaching for this light the most.  In this review, I'll show you why. 

Here's a look at what you get:  Good quality Nitecore holster, wrist lanyard, a pair of o-rings for the head and tailcap, reversible pocket clip, warranty card, instruction manual, and a silica packet inside the flashlight.   

 

The flashlight itself isn't much longer than the pair of AA batteries that it uses.  As you can see, in one section of the body, it's not much thicker than the batteries either. 

 

Here are the three sections separated. 

 

Here is the end of the tailcap; nice and smooth which makes it fairly stable for tail-standing. The lanyard hole is also to the side which makes it less obtrusive if you decide to use it.   

 

Here is the XP-G2 with the red LED in the bottom left of the reflector. 
A close-up of the ever-so-small crenulations in the bezel.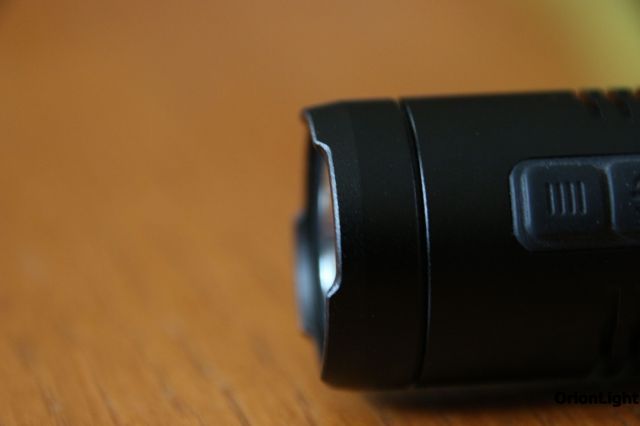 Threads are nice and square.  They also came nicely lubed.  I would have liked one more thread, but it works well the way it is.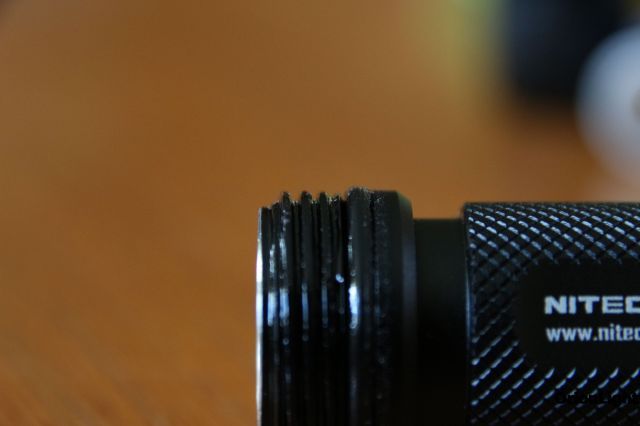 A close-up and size comparison of the head to an Eneloop.  The buttons are a bit on the small side and made it difficult to locate when wearing gloves.  If keeping the buttons small contributed to keeping the size of the head small, then I'm in agreement that this is the way to go.  It keeps the overall size of the flashlight very manageable. 
UI overview:
Short press - Power – on/off
Long press – Power – moon mode
Short press – Mode – red light
Long press – Mode – turbo
Double click – Mode – strobe
While on (XP-G2):

Long press – Mode – cycle through strobe –> (white) location beacon –> SOS
Long press – Power – (red) location beacon

While on (red):

Long press – Mode – flashing red light
Long press – Power – (red) location beacon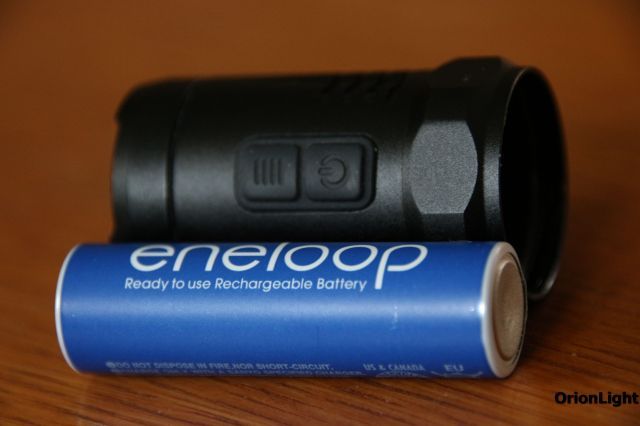 Baby heat sink fins on the head.  Not sure how much this really helps, but even if it's just a little, I'll take it.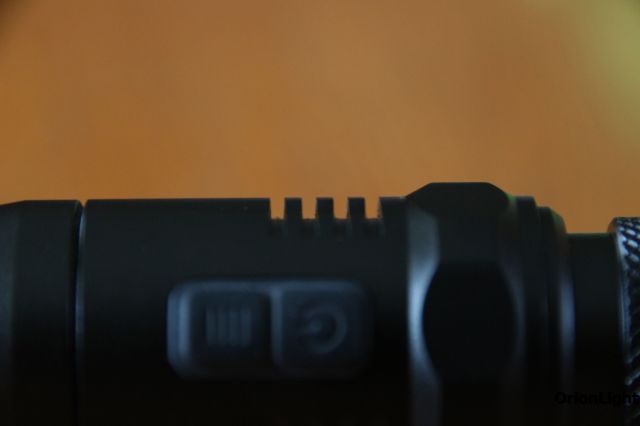 I really like this clip.  It's sturdy and the positioning of the end that hangs over the thinner end of the body makes it much easier to clip on and off without having to bend the clip open to insert it into your pant pocket. 
Here's the red light in action.  I was surprised at how much I used this.  It came in handy when even the 1 lumen mode (next picture below) is too bright when going into the baby's room.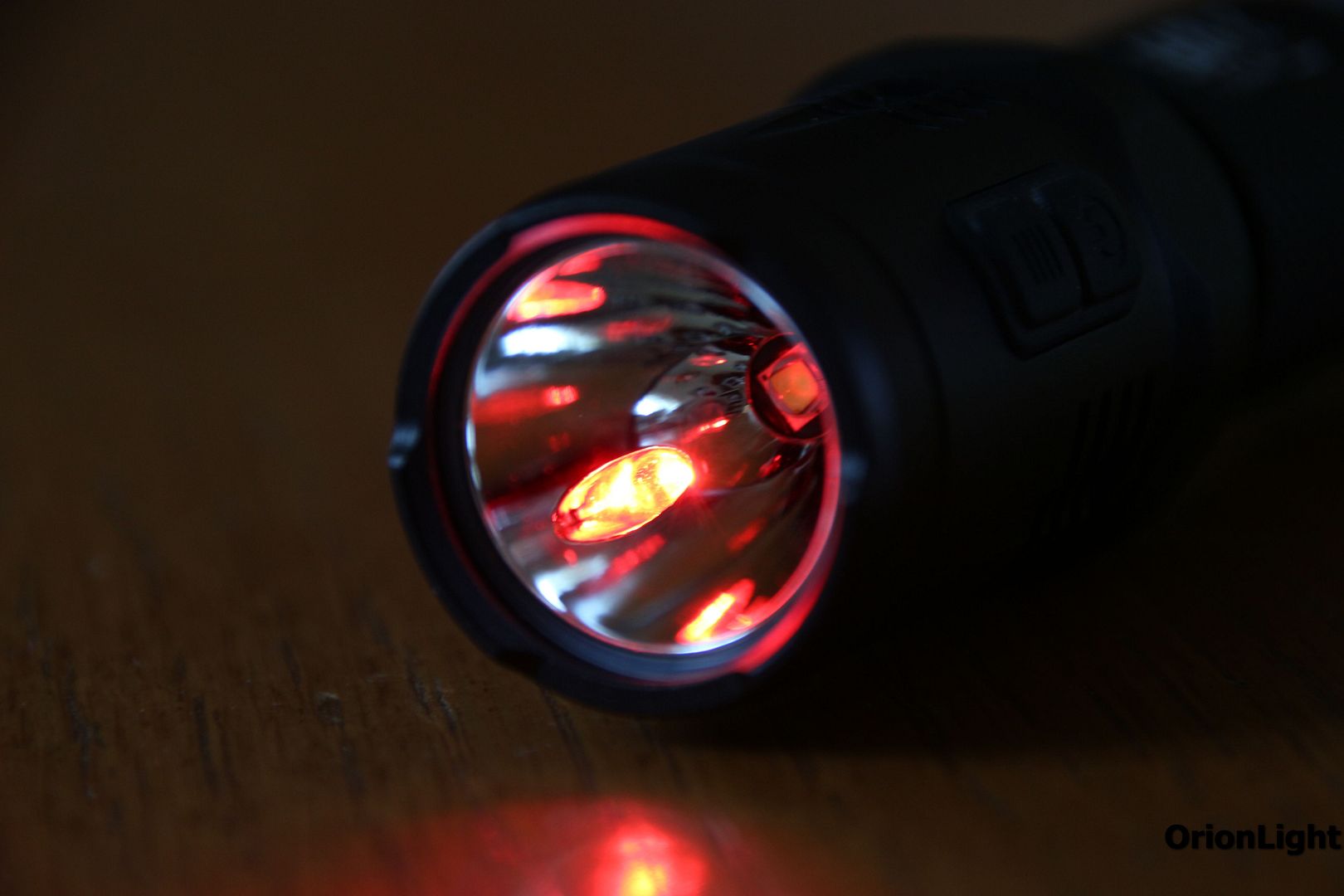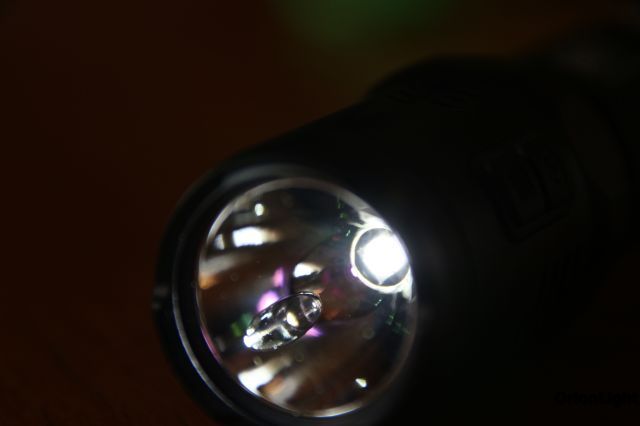 This is the beam pattern for the red LED.  It's not the prettiest, but you cant expect much when the LED is buried inside another LED's reflector.  For its purpose, it does the job well.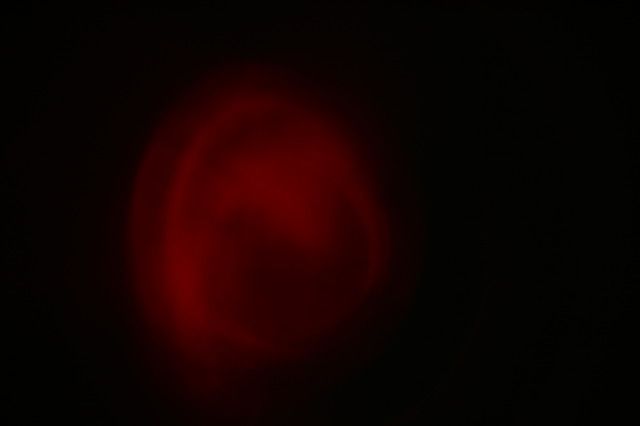 Here are my living room beam-shots.  Starting from top left in zig-zag to the bottom right: Control @1/6 100 ISO, moon, low, mid, high, turbo.  It has a nice tight hot spot thus giving it a good bit of throw for such a small light.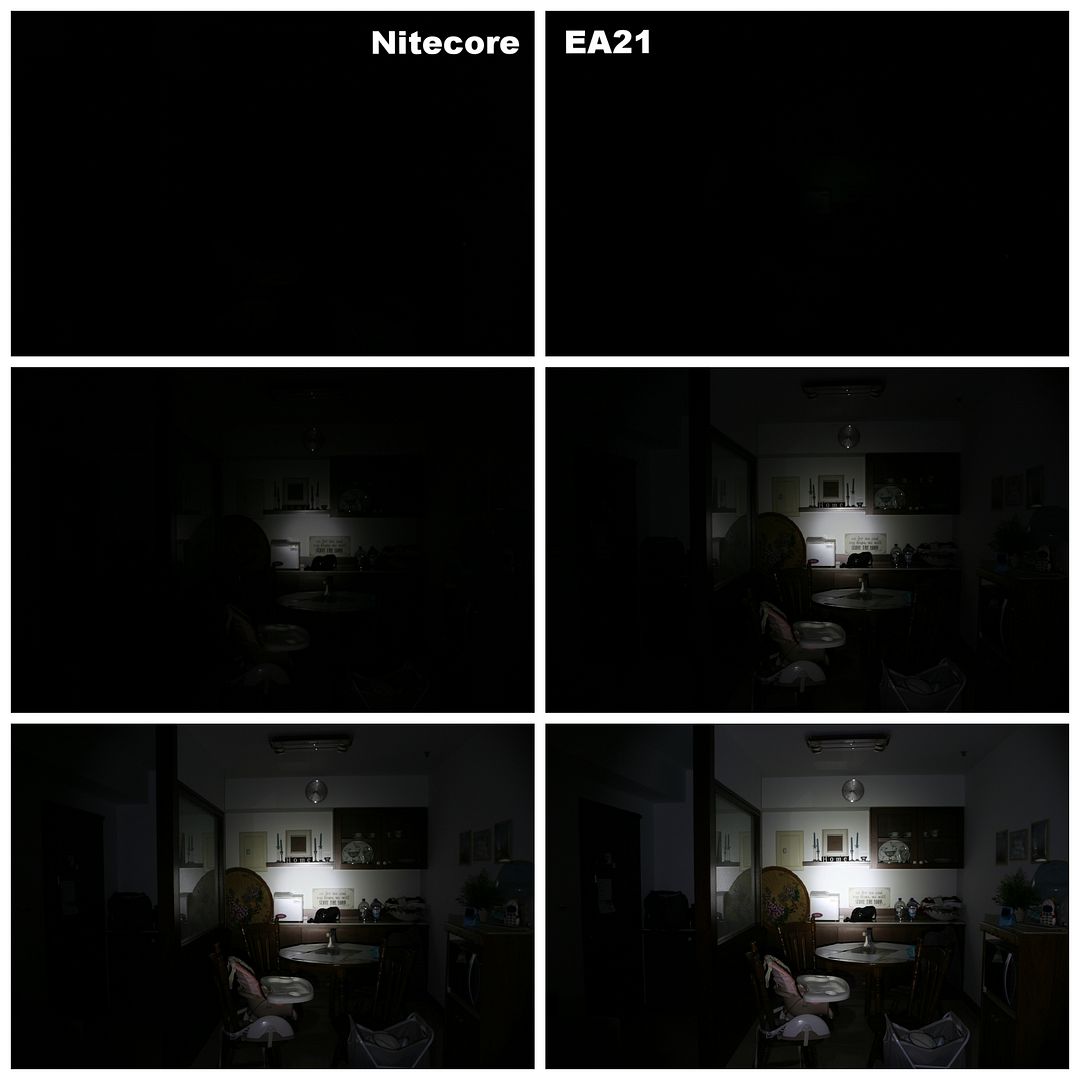 Here is a comparison for distance.  1/6 800 ISO
Left: EA21 – 360 lumens                                      Right: EA41 – 960 lumens
Pros:
Great size for an EDC bag, but also small enough for your pant pocket. 
Good throw for such a small light
Great mode spacing
Red LED is useful in many situations
Uses easy to find AA batteries
Comes with quality holster, clip, and lanyard
Familiar UI: instant access to moon, turbo, strobe, red light
Built-in multimeter: shows voltage in 0.1 increments using red LED
Cons
Moon mode run time is laughable at 30 hours
Buttons may be too small for some people
Conclusion:
With an arsenal of flashlights at my disposal, I have many that fit a very specific job, but few that can truly multi-task as much as they claim.  Most lights that throw well are too big to pocket.  Others that are super compact don't put out enough light when you really need it.  Others that can do both run on lithium-ions which require much more attention and can be hard to find in a pinch.  Can this EA21 do it all perfectly?  No.  But it sure does many of those things very well.  It has versatility in providing ultra low lumens with the red light while providing a solid 360 lumens for most tasks indoor or outdoor.  Running on two easy to find AA batteries means it has a decent runtimes (except for moon mode – surprisingly) while being able to provide a higher lumen output compared to single AA lights.  The slimness of the design means it can slip into your pocket without a moment's notice, allowing you to carry that versatility anywhere.  With that said, I offer my highest recommendations to anyone looking for an EDC or bug-out-bag light.