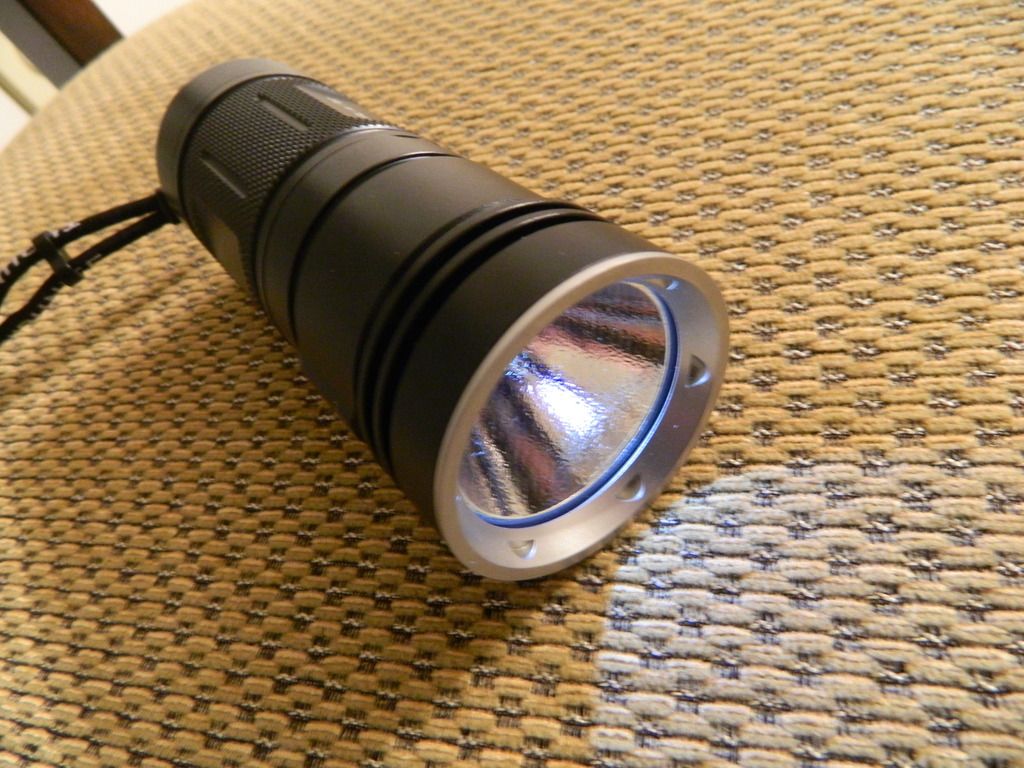 My youtube review

Specification:
- Cool White / Neutral White
- LED: CREE XP-L V6 LED with a lifespan of 20+ years.
- Output mode/Runtime*: Strobe(1150 lumens/150 minutes), Turbo(1150 lumens /56 minutes), High(550 lumens / 150 minutes), Medium(139 lumens / 14 hrs), Low(15 lumens / 93 hrs), Firefly(0.5lumens/80 days).
- Peak Beam Intensity: 26640cd
- Max beam distance: 326m
-HI Cool White
-LED: CREE XP-L HI LED with a lifespan of 20+ years
-Output mode/Runtime*: Strobe (1050 lumens/150 minutes), Turbo(1050 lumens/56 minutes), High (520 lumens/150 minutes), Medium (120 lumens/14 hrs), Low (14lumens/93 hrs), Firefly(0.2lumens/80 days)
-Peak Beam Intensity: 52340cd
-Max beam distance: 457m
- Runs on: 4x AA(NIMH 2450MAH)
- Working Voltage: 2.75-8V
- Impact resistant: 2 meters.
- Waterproof to IPX-8 Standard (1.5meters)
- Weight: 218.6g without battery.
- Dimensions: 111.5mm in length, 45.5mm in diameter.
-Accessories: Holster x1
Performance: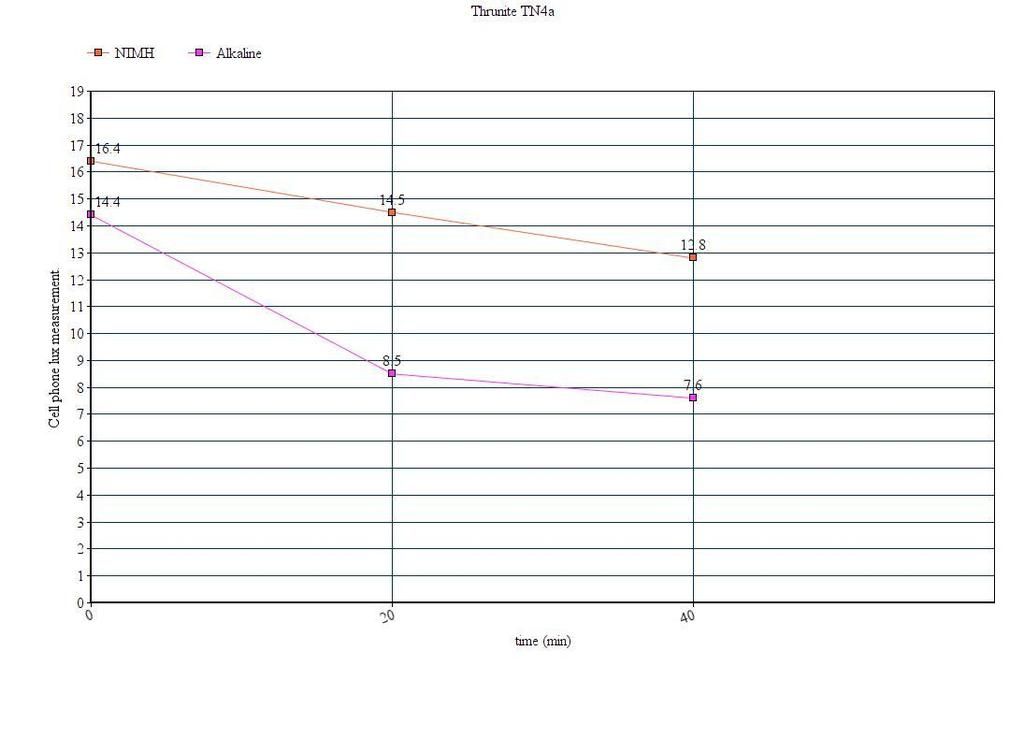 as you would expect performance is MUCH better with rechargeable NIMH batteries.
I got a runtime of 47 minutes using NIMH Eneloops and 19 minutes using Alkaline batteries.
I got about 2 minutes warning from the red blinking switch on NIMH
and 3 minutes warning on Alkaline.
The light ramps down based on voltage. You can use the light on the lower modes for a long time even after turbo ramps down.
ceiling bounce tests for all 4 modes:
nimh – 13, 113, 524, 1119 Lux
Alkaline – 10, 114, 547, 973 lux
using my other ceiling bounce tests it falls between the TC10 and the TN12 in terms of brightness, so I do think it's genuinely about 1000 lumen, give or take based on my rudimentary tests.
Construction:
No problems here. Thrunites have always been built like tanks! Threads are great, perfect reflector, great annodizing, the battery holder is fantastic! good springs.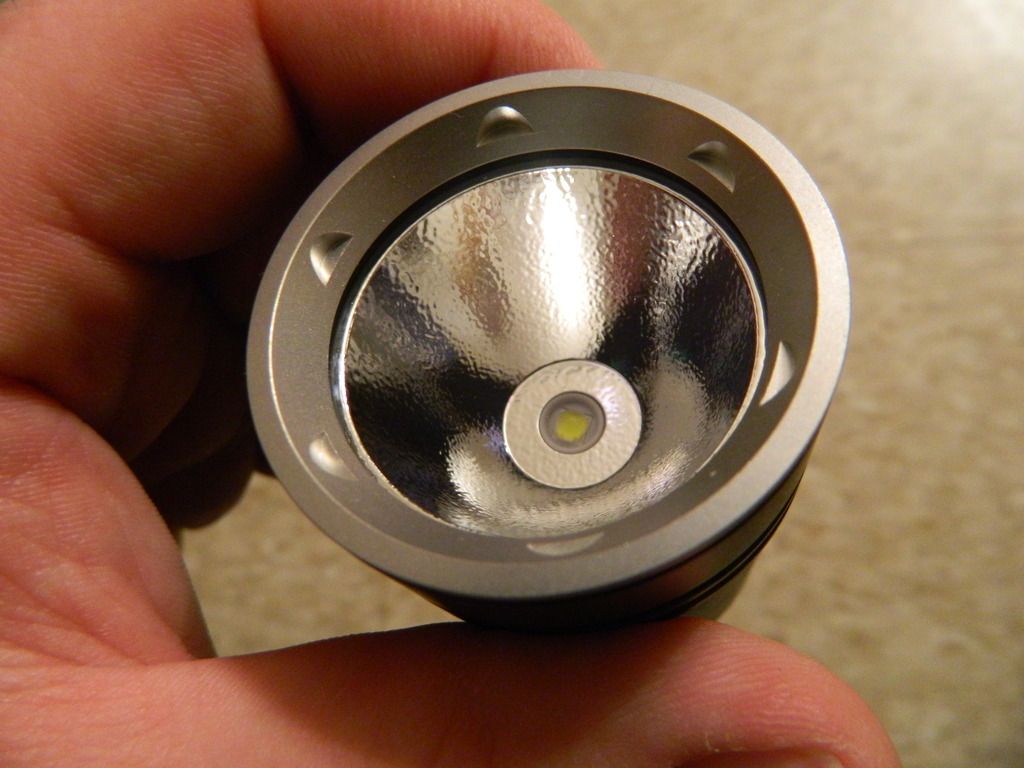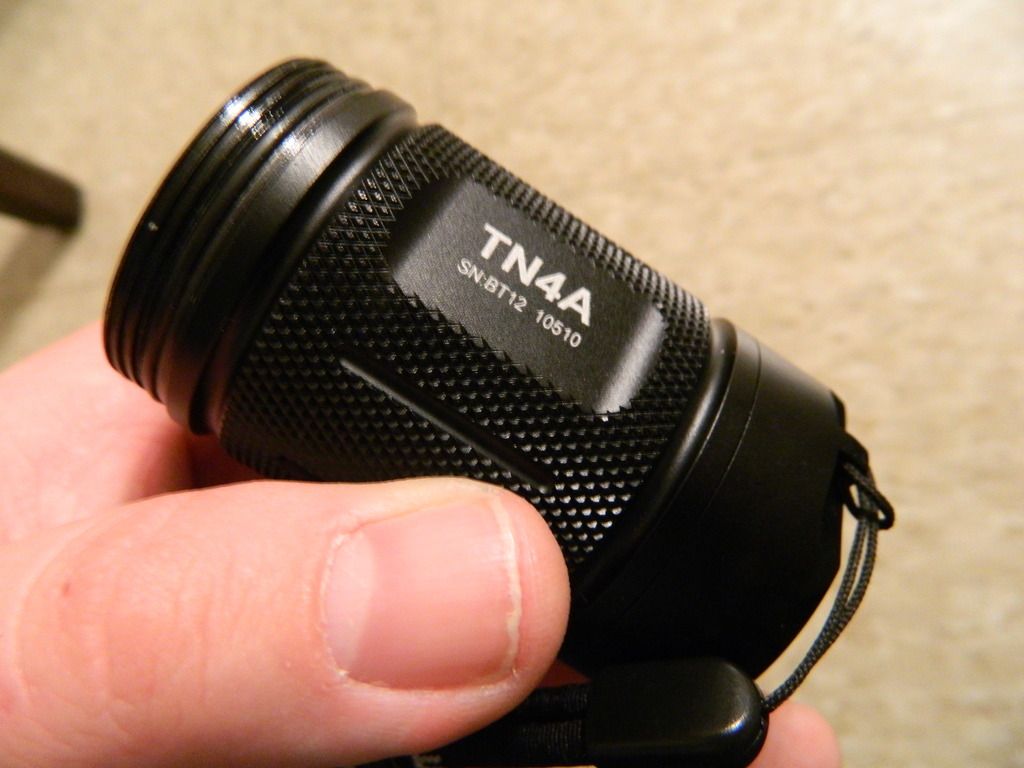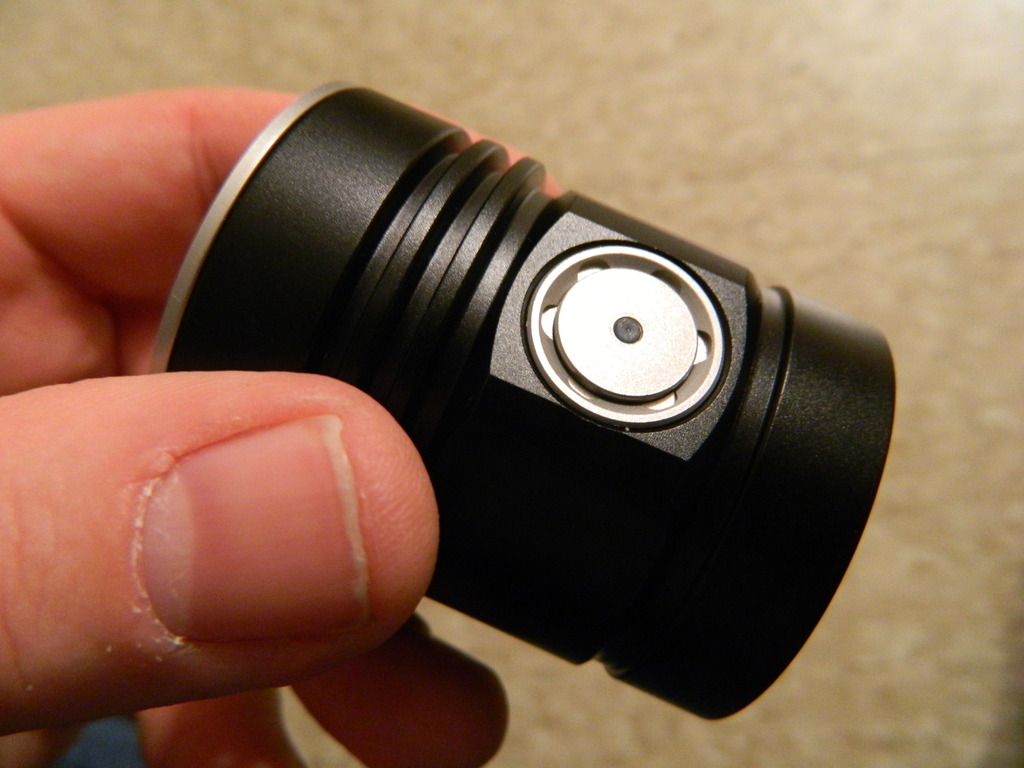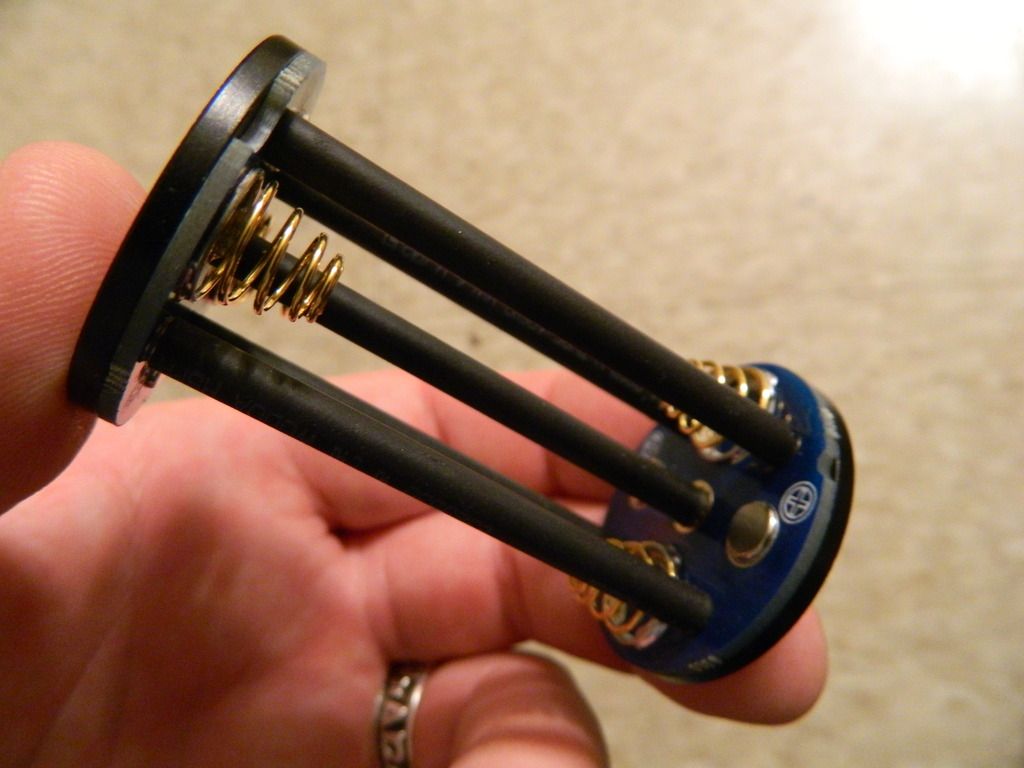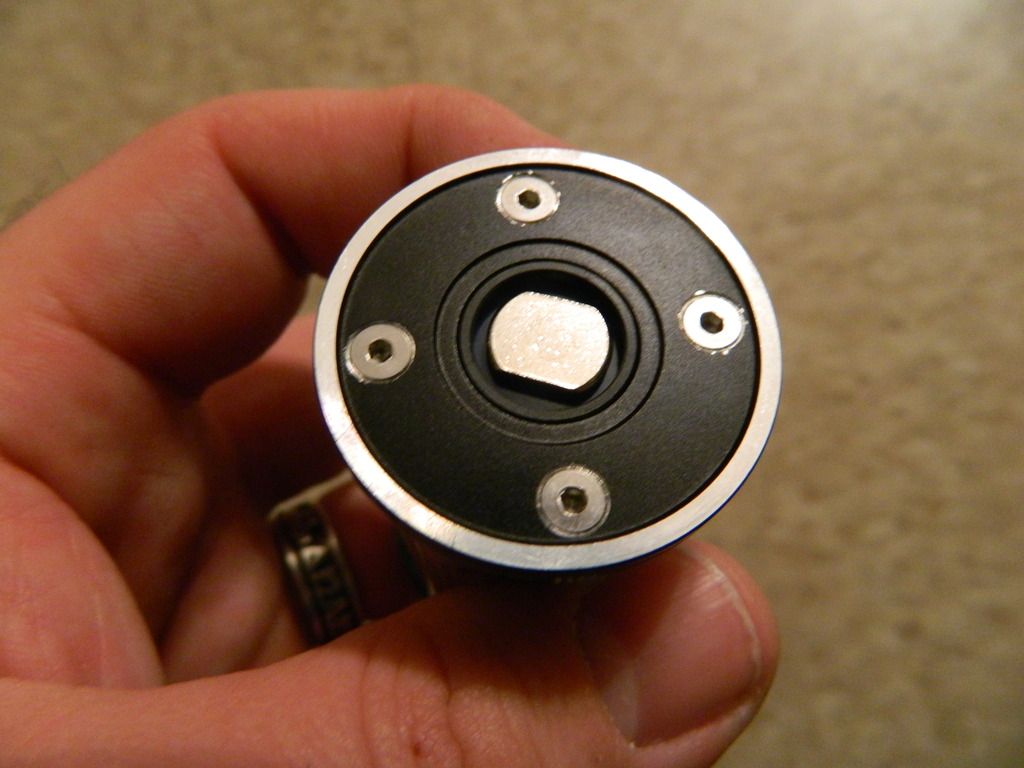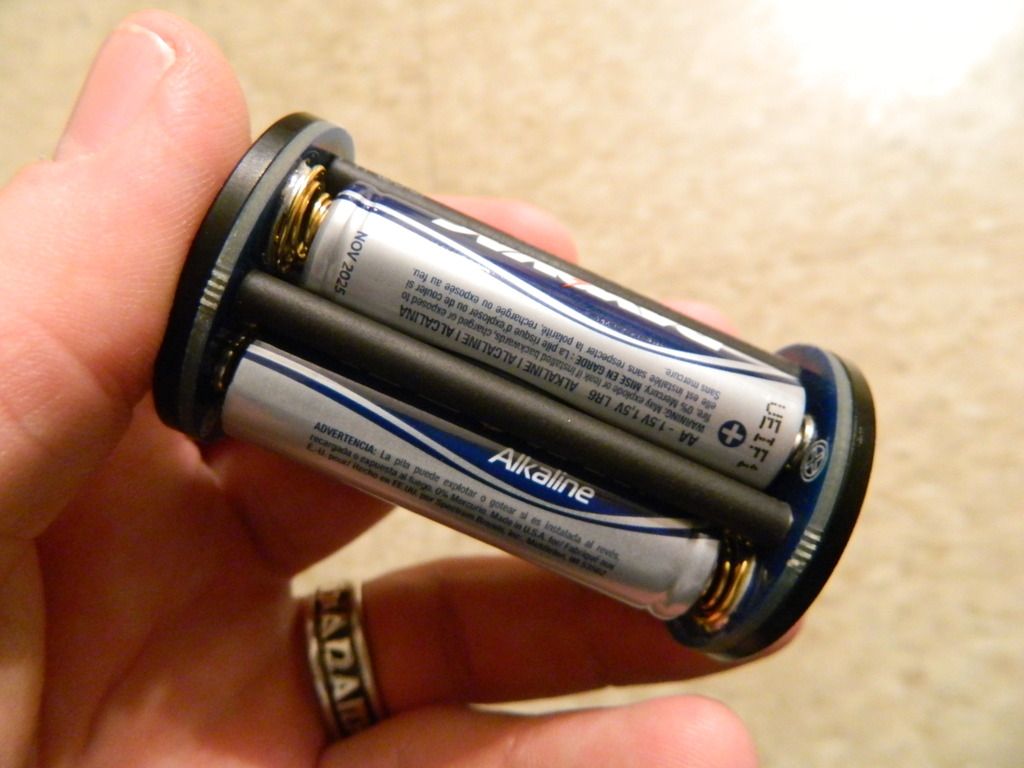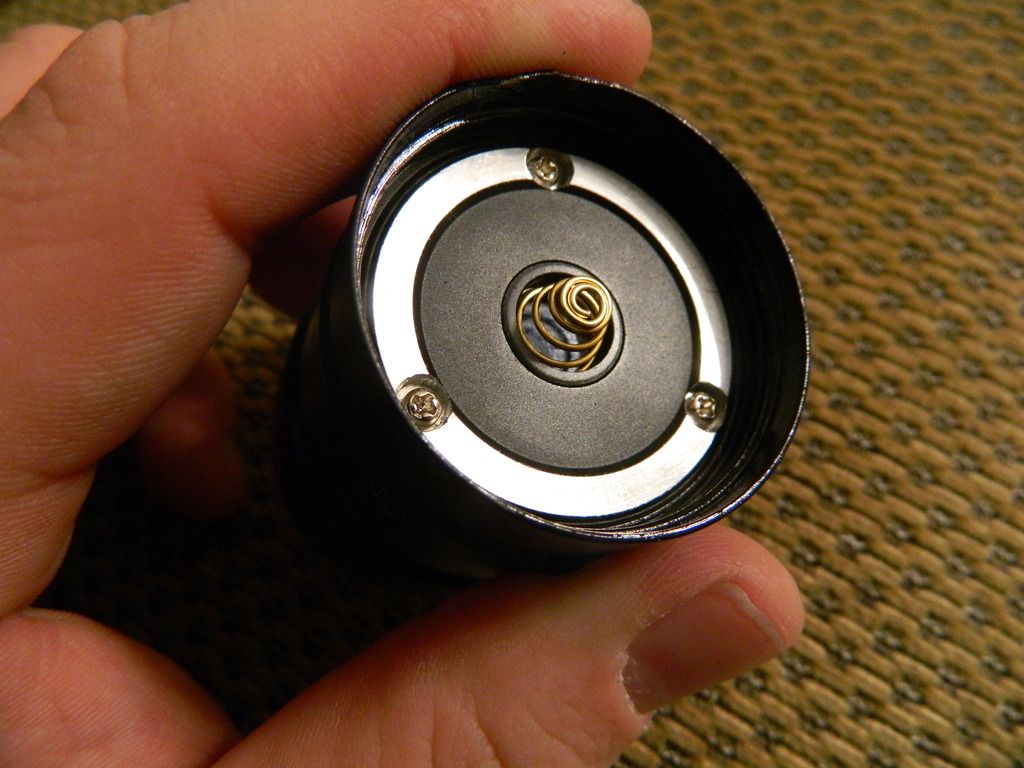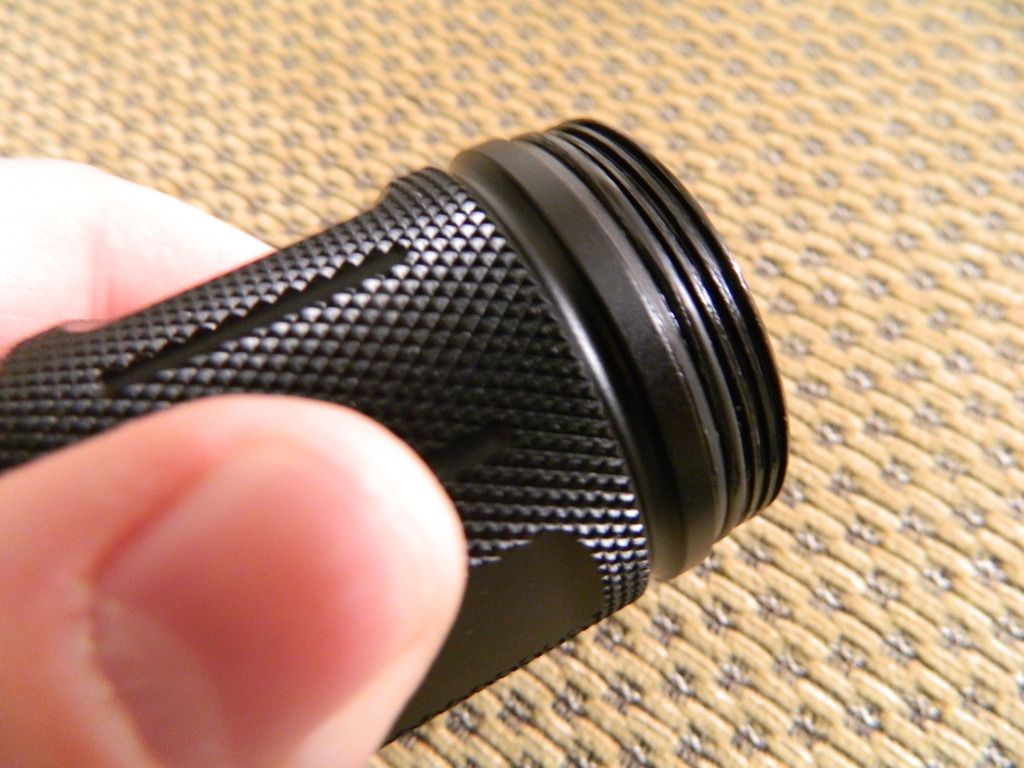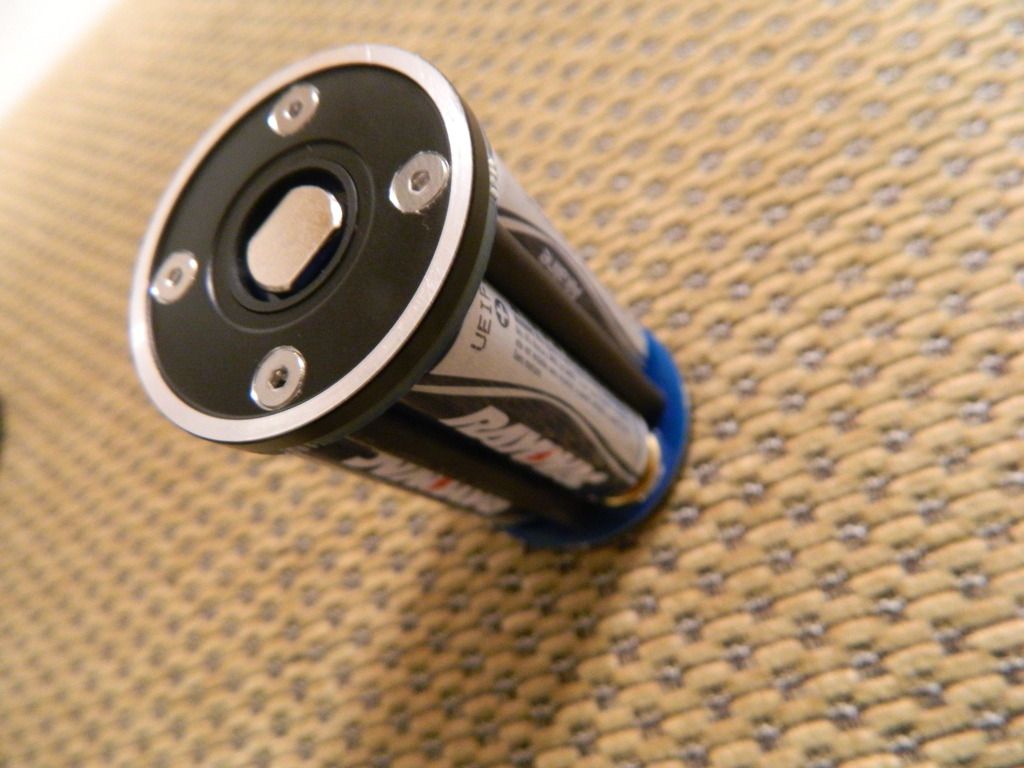 Beam Shots: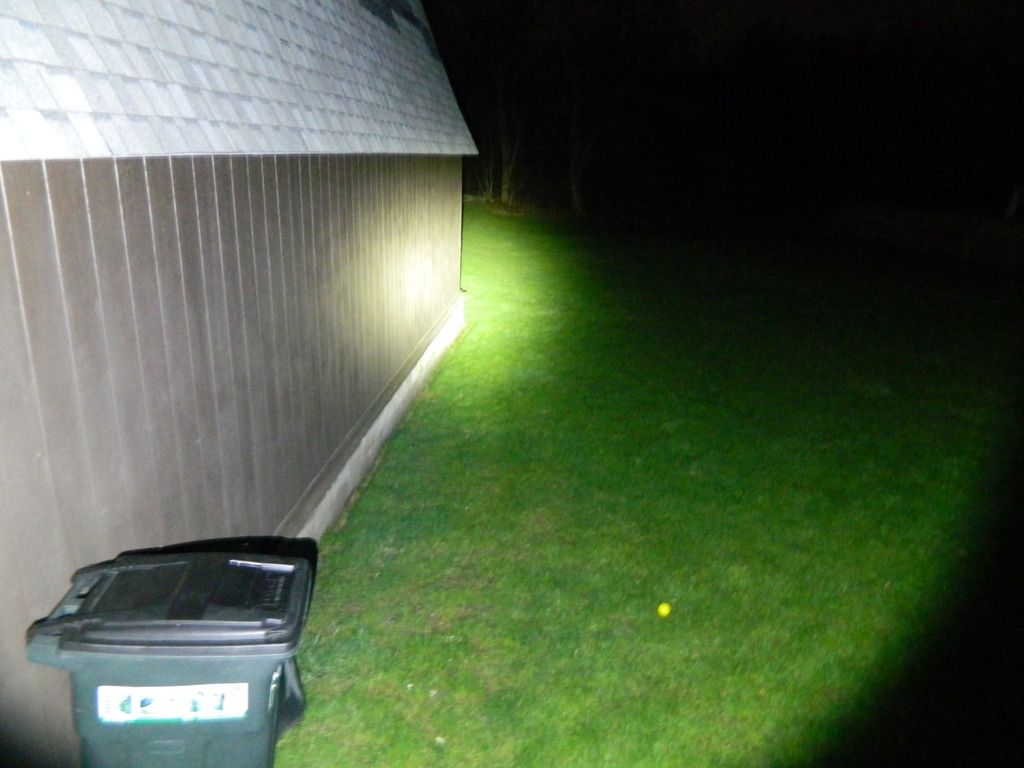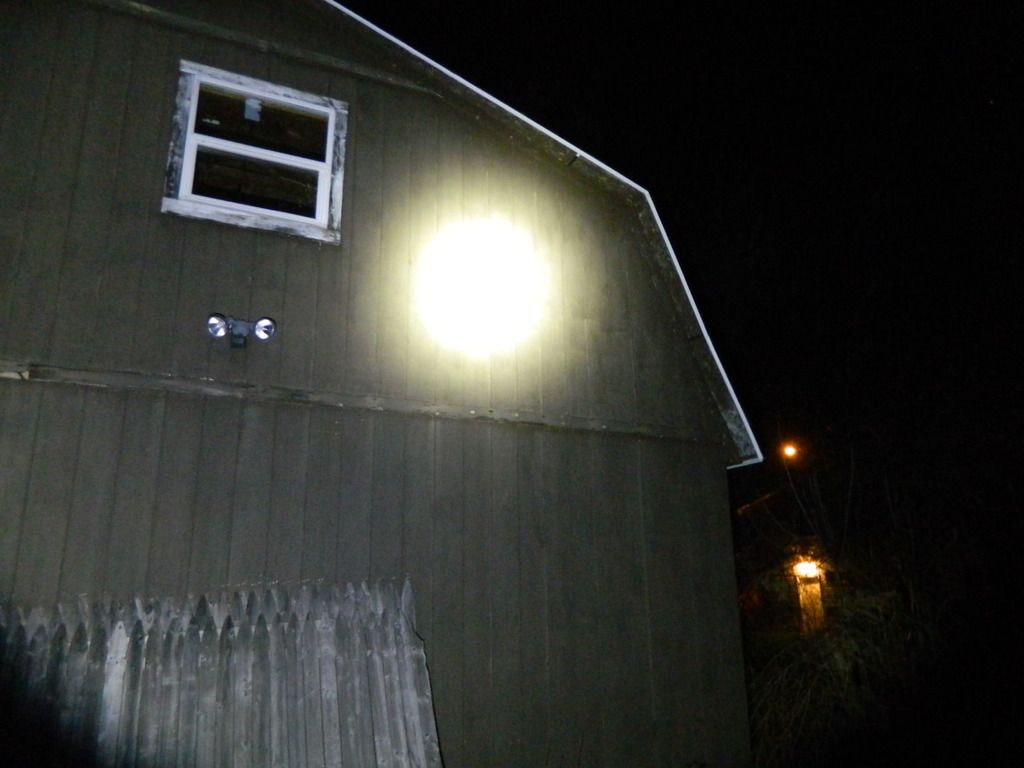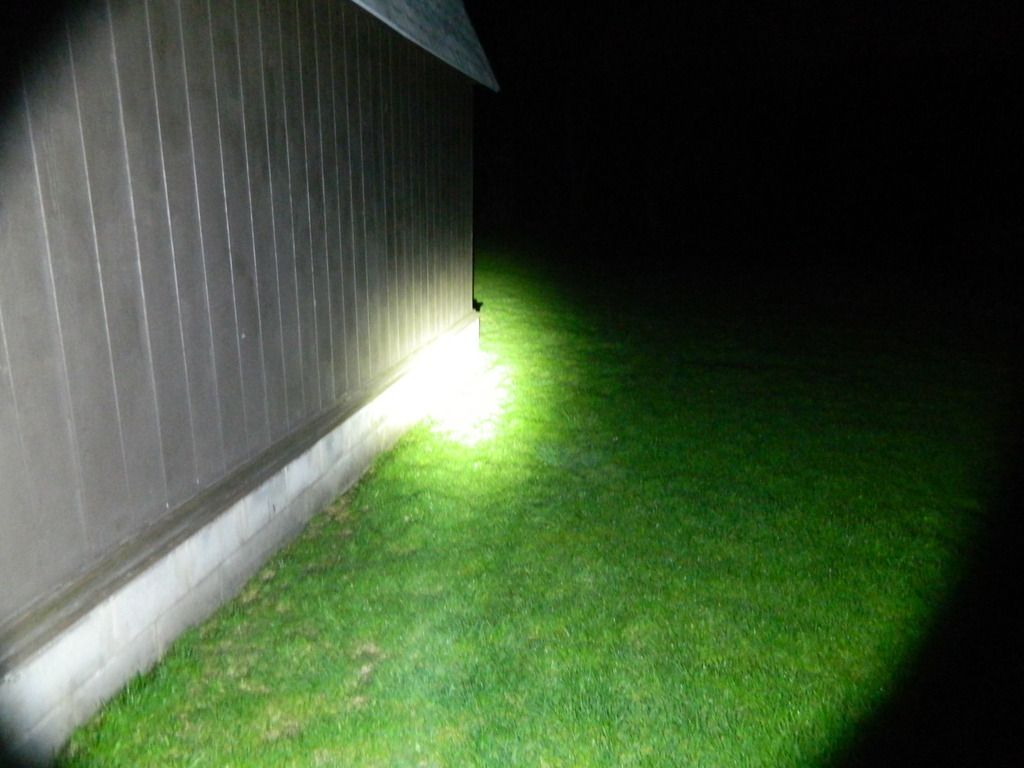 My thoughts:
Thrunites are always built great and run great. it is so nice to have a 1000+ lumen flashlight that runs on AA batteries. 47 minutes is a pretty respectable runtime, and would be better with Eneloop Pros. It gets pretty hot, but not unmanageable. I particular like that the light ramps down, and that it does so with enough juice to run the light a while. On my test after the ramp down I was able to use the light on the low mode for well over 30 minutes. I couldn't access turbo after it ramped down, and when it did, it only ran for a minute or two. The low voltage indicator appears pretty accurate and goes from solid red, to blinking, and then ramps down in power. The switch is blue during normal operation. The switch and threads are great and very very happy with this flashlight.