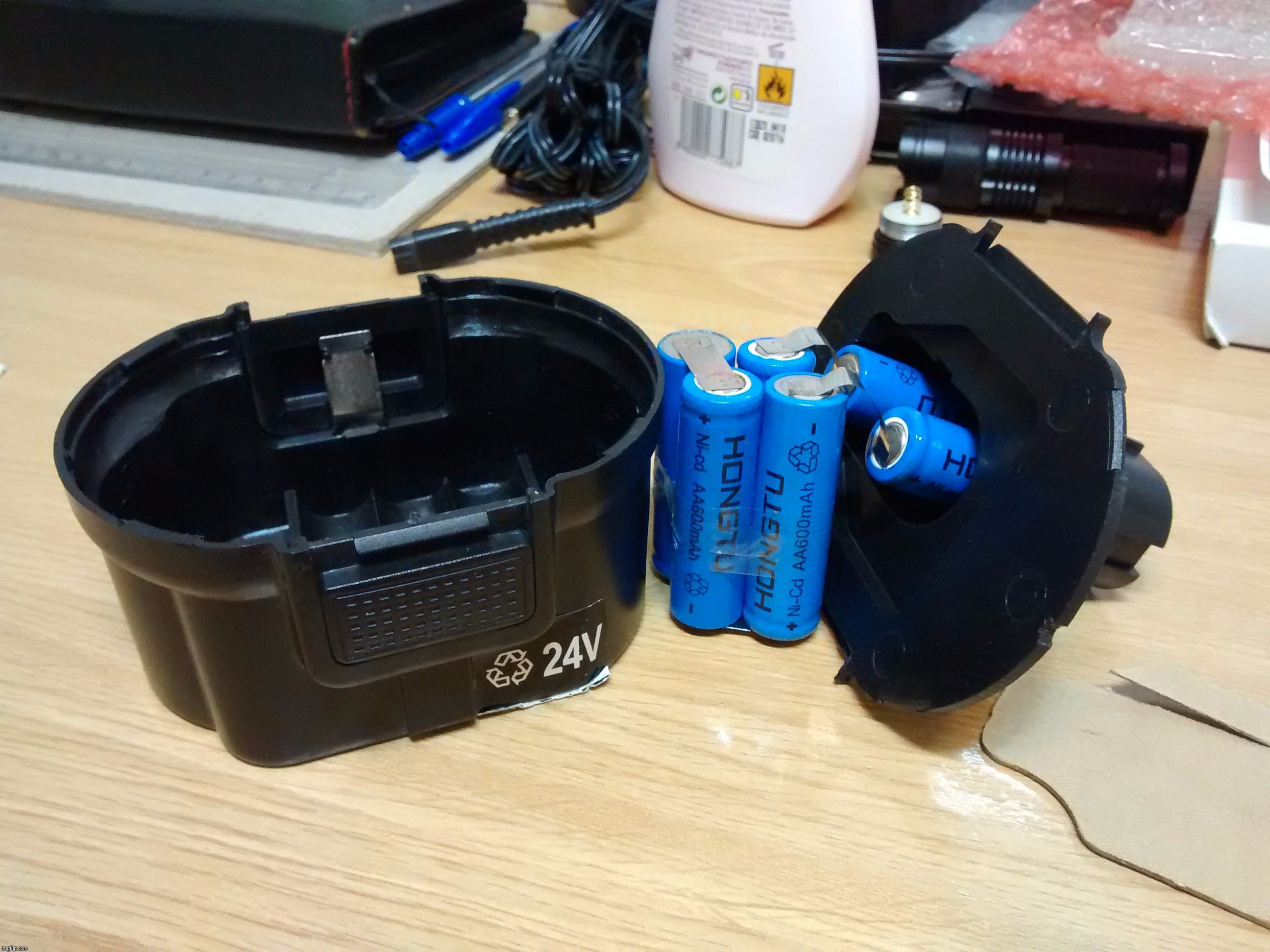 Yikes! 
Obviously it's one of those "light alloy" battery packs… 

Well, I've answered the owner of the mini-drill if the thing could actually drill at all… LOL!
I am thinking in a 4S li-ion pack. What should I stick inside? VTC5s? VTC4s? HE4s? That should give the tool enough oomph for it to do actual work, doesn't it?
Cheers