★★★★

Price: Reg price $49.95 Sale Price $39.98, Buy Now from here!
https://www.amazon.com/Tactical-Military-ORCATORCH-Flashlight-Resistant/dp/B01G86KX5G/184-3669132-4129751?ie=UTF8&*Version*=1&*entries*=0
From: OrcaTorch shipped from Amazon
Battery 1 X AA
Switch Reverse Clicky
Modes Low, Medium, High, Turbo, Strobe and SOS, always resets to Low after 5 seconds
Lens AR Glass
Tailstands Yes!
Pros
Nice and Bright
Great Low with no visible PWM
Small and Lightweight
Nice Pure White Tint
Great Flawless Smooth Reflector, no Rings in Beam
Good Build and Nice Anodizing
Strong Clip
Cons
Head is glued
14500 Li-Ion not supported
No Mode Memory
OK folks, Here is the New OrcaTorch T11
This is the new AA Model with an advertised 190 lumen output on Turbo and very usable lower modes, all without any detectable dreaded PWM that I could see. I tried it against a Box Fan as well as running water and can so no flickering/strobe action, so that is a welcome thing.
This is a very nice small High Performance AA flashlight with very good output, Great build quality with plenty of well cut threads on the tail cap and it came well lubed. Has nice thermal management and light weight.
Anodizing is superb and it has a nice feel in the hand. Modes are in this order, Low, Med, High, Turbo, Strobe & SOS with no memory and it always starts in Low.
It has a very nice Turbo, High is just a small amount lower in visible light to conserve power, Medium is just that medium but the real treat here is a very nice usable Low mode, a good 10 lumen output for reading a Map in the car without having the dome light on.
Tint is nice Pure White and beam is a nice hot spot with fade into nice corona.
The nice Strong Deep Carry Clip is also a great touch. Came with a nice belt holster, AA Battery, lanyard and extra O rings.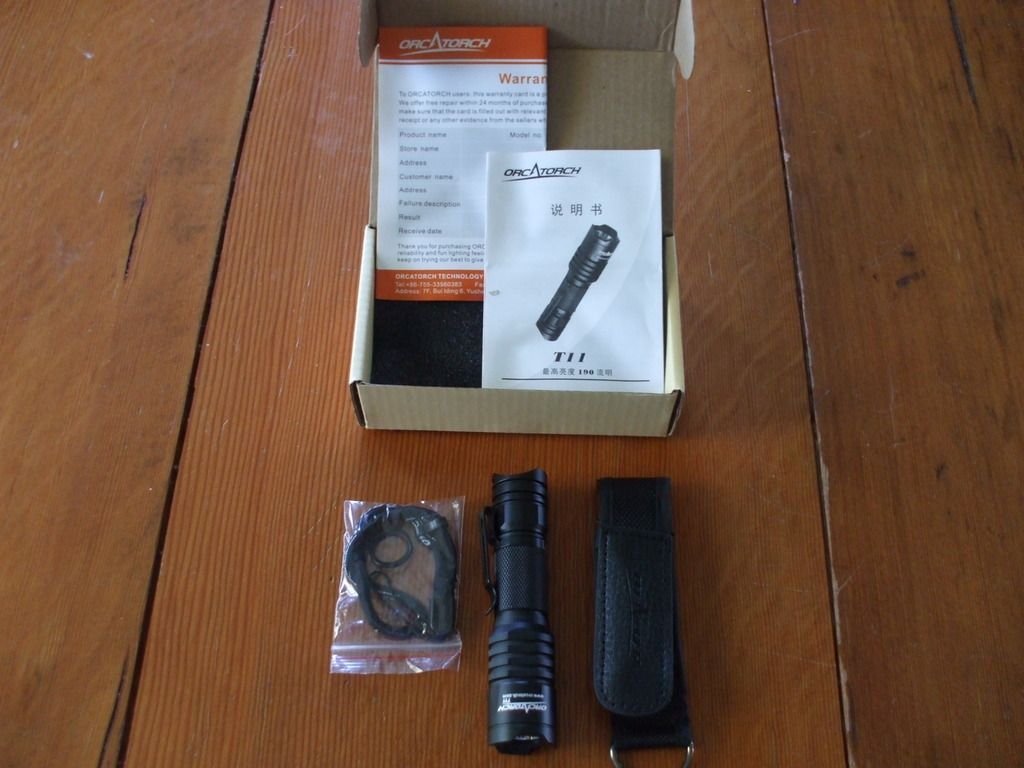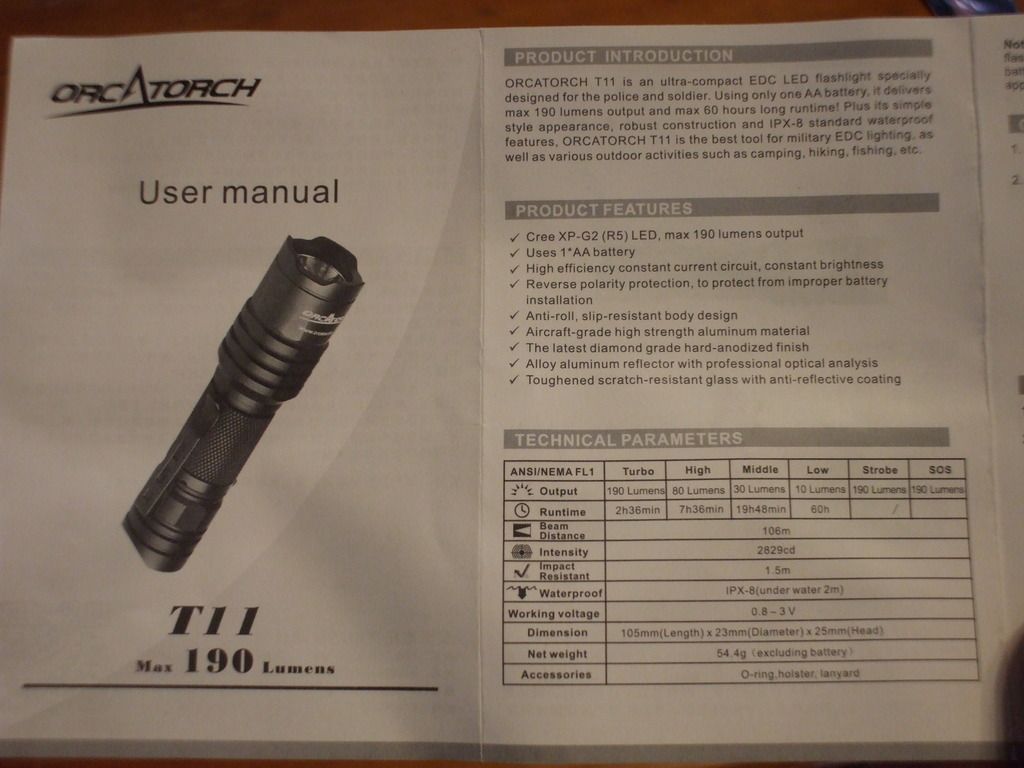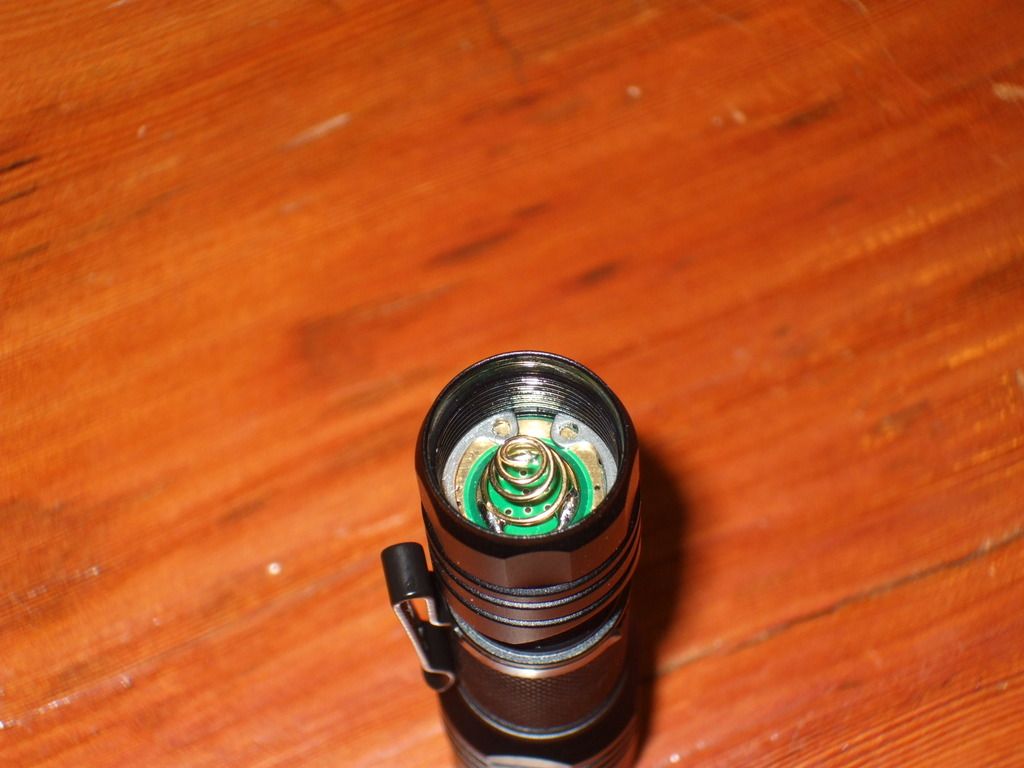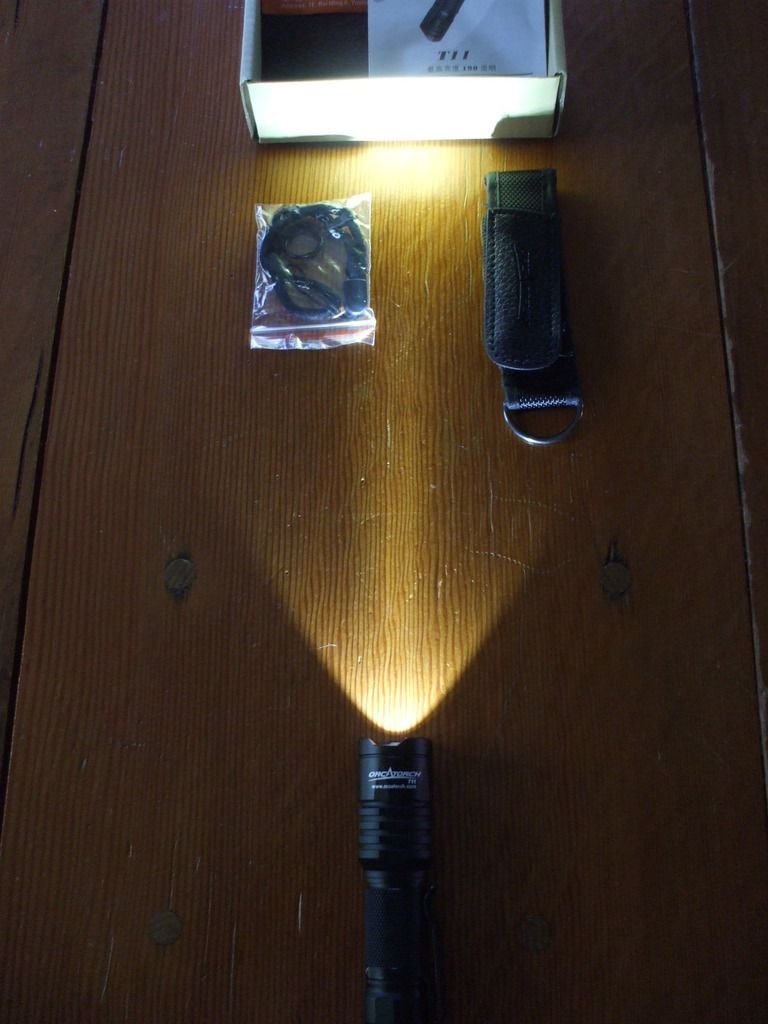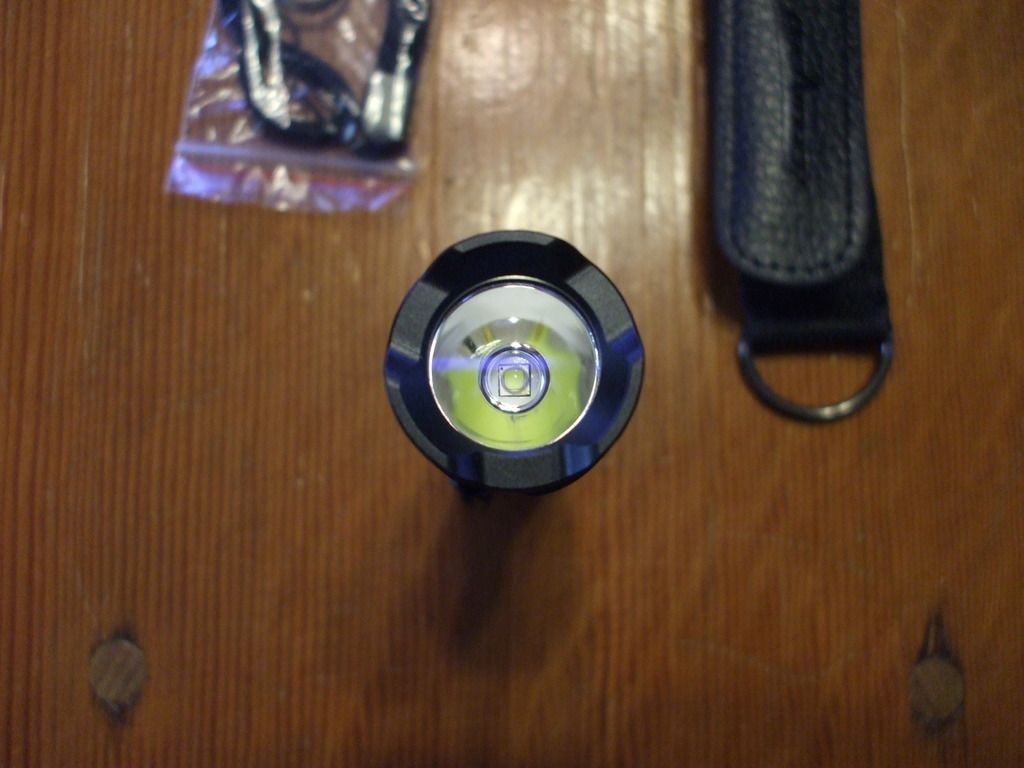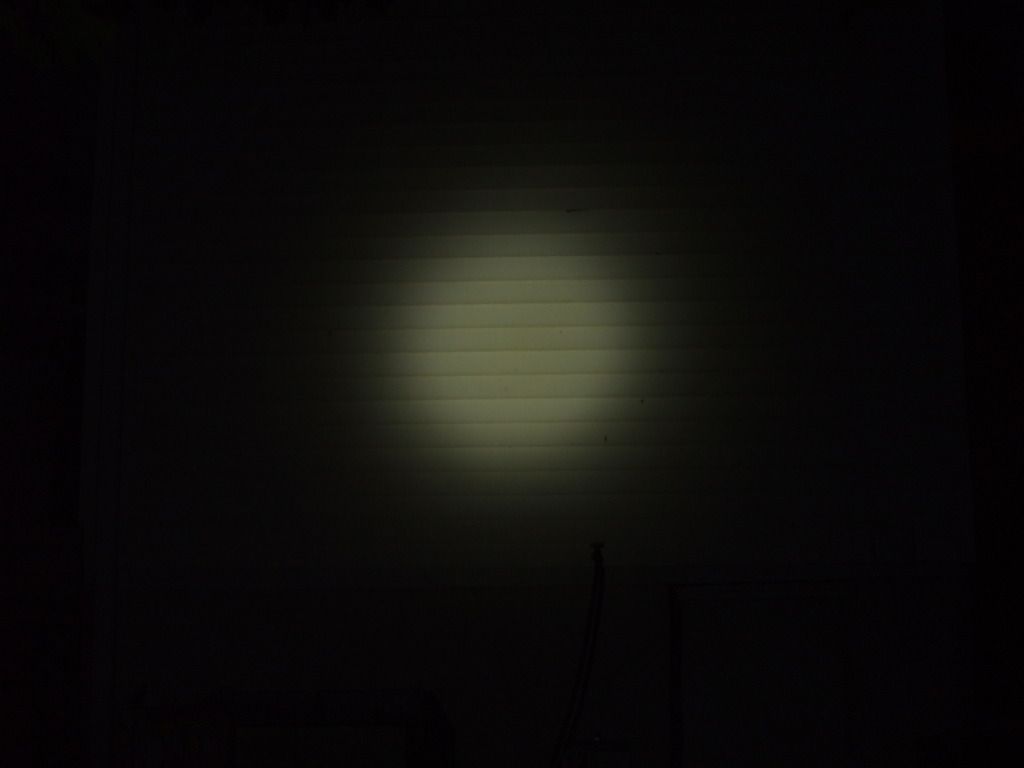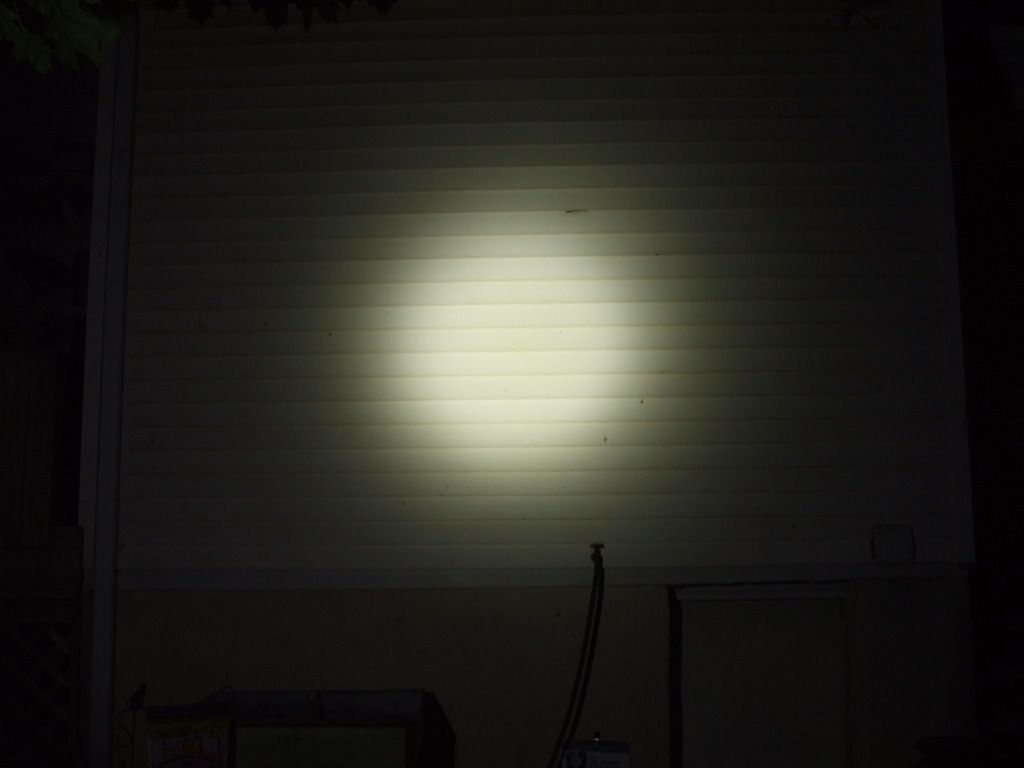 In closing this is a well built EDC light that is tuned for AA use and is well regulated and steps down as voltage drops. It's a Tough little piece that has just the right size to it and performs well. If the head were not glued and it had mode memory I would call it perfect.
With the 2 Year warranty it shows that the manufacturer believes in their product, they didn't build a cheap flashlight, they built a Durable Well Built flashlight.
Open disclaimer, I received a discount in exchange for a fair and honest review, Thanks to OrcaTorch for the opportunity.
Hope you enjoy the review and make sure to get one while they are on sale.
So sorry, Beam shots ended up with bad white balance, my fault with wrong camera settings, will update pics tomorrow.
Edit 7/1/2016 Beam shots updated, this is as close as possible with my camera to what you see in person. Still more green than actual.
Thanks!
Keith
—
"History doesn't repeat itself, but it sometimes rhymes," Mark Twain
…
After the Apocalypse there will be only 2 things left alive, Cockroaches and Keith Richards
..
Big Sky Country