Flashlight Review: LIXADA X3
Reviewer's Rating: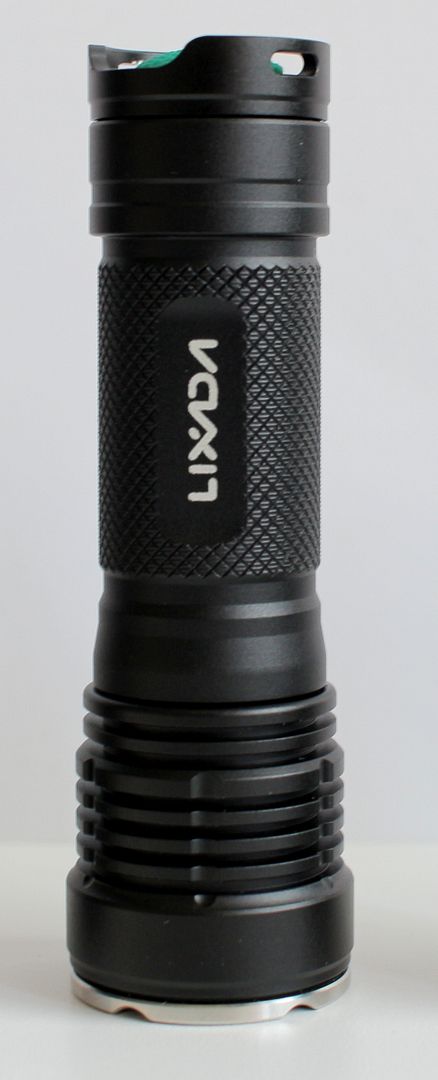 Special thanks to TOMTOP for providing this light for review:
LIXADA X3 – 16340 (non-affiliate links)
Manufacturer's Specs:
Specifications:
Brand: LIXADA
Product Model: X3
Item Color: Black
Material: Aircraft Aluminum
LED Type: XML-T6
Light Color: White
Lumens: Max.1000lms
Power Supply: 1 * 16340 Lithium Battery (not included)
Waterproof: IPX8 (underwater 2m)
Item Size: 9 * 2.6 * 2.2cm / 3.5 * 1 * 0.9in(L * Head Dia. * Tail Dia)
Item Weight: 54g / 1.9oz
Package Size: 10 * 3.8 * 3.8cm / 3.9 * 1.5 * 1.5in
Package Weight: 62g / 2.2oz
_________________________________________
Pros:
Affordable option for 16340 flashlight (~$10)
Quite throwy for a small light
Seems like genuine CREE XM-L inside
Heat dissipation is very good
Strobe is actually a slower flashing bike strobe
Moddable
Cons:
Build quality could have been a bit better

Tailcap switch driver board doesn't stay set
Bezel o-ring might be wrong size so bezel doesn't sit flush with head
I wouldn't trust it to be IPX8

No mode memory, instead, it is next mode
Conclusion:
This flashlight doesn't do anything ground-breaking, but it's nicely priced in between other 16340 options.  My cheap $5 generic Ultrafire is a throwaway light while the Trusfire Mini priced at $16 makes it hard to pull the trigger.  This X3 sits nicely in the middle.  It's not the most well built, but still serves a purpose.  Its compact size, no-worries price point, and decent brightness can make this a good light you would use on a quick walk with the dog, or a bike light for city biking where it can be helpful to get you noticed (blinky mode). Would I trust my life with this light? No.  But I also don't feel the need to dismount it from my bike every time for fear of someone stealing it. 
On with the pictures!! 
It comes in standard packaging with a lanyard and spare o-rings. 
Here's a quick comparison for size perspective.  It's a bit on the chunky side, but that also helps keep it cool when running on high.  Notice the size of the head compared to the S2+.  This is what makes it much more throwy than I had expected from a light this size. 
Convoy S2+ - 18650, X3 - 16340, Foursevens Mini MA – AA, Tiny DQG - AA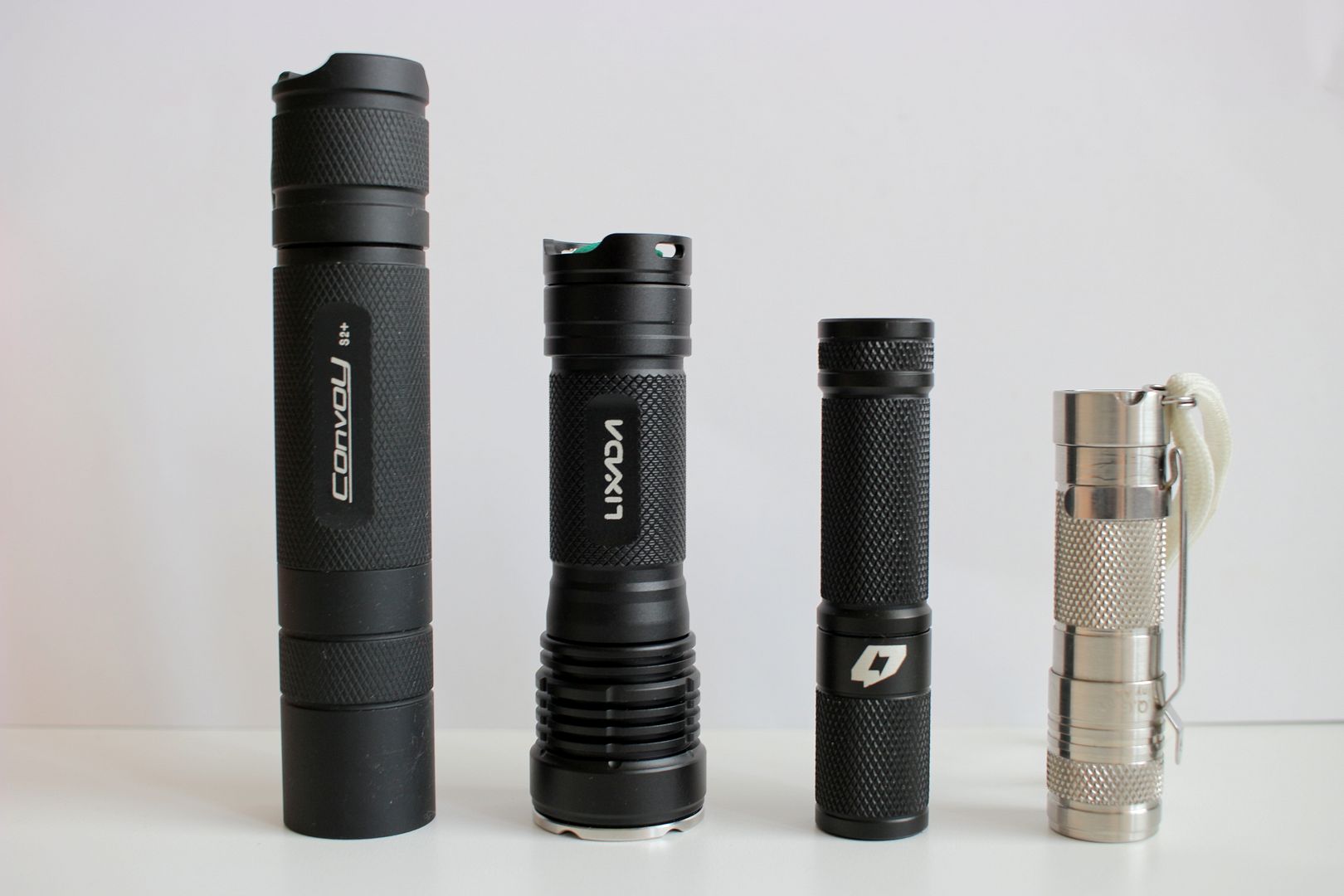 Here is the first stage of disassembly: Head, body, tail cap and switch.  I tried to take the driver out, but failed.  Might be glued, might be not, but either way my poor tweezers got all bent out of shape from trying.
The switch board is from United Palight.  Not really a fan of this switch/board design.  It would require trimming of the new switch arms and then soldering if you were to replace it.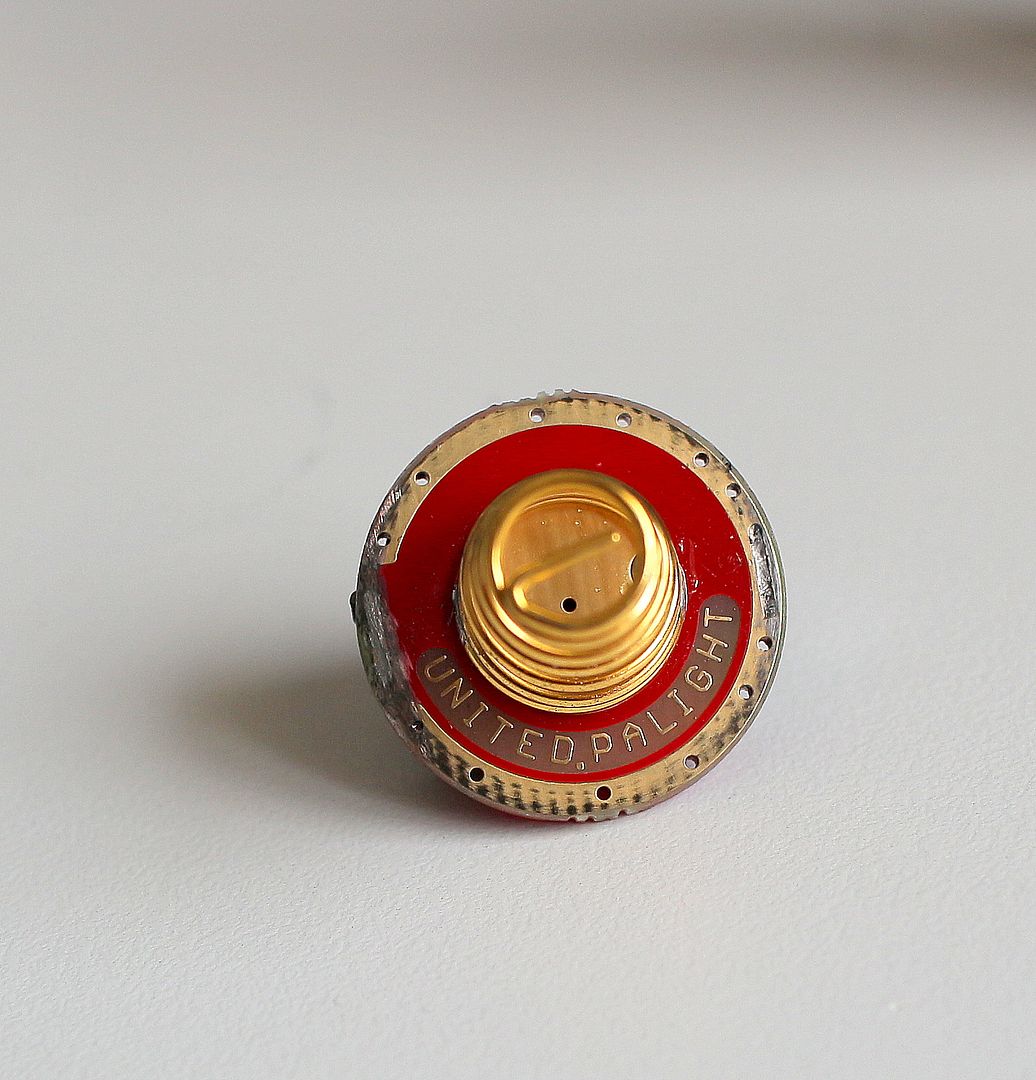 Who doesn't like lots of fins?   Notice also the tiny gap between the bezel and the head.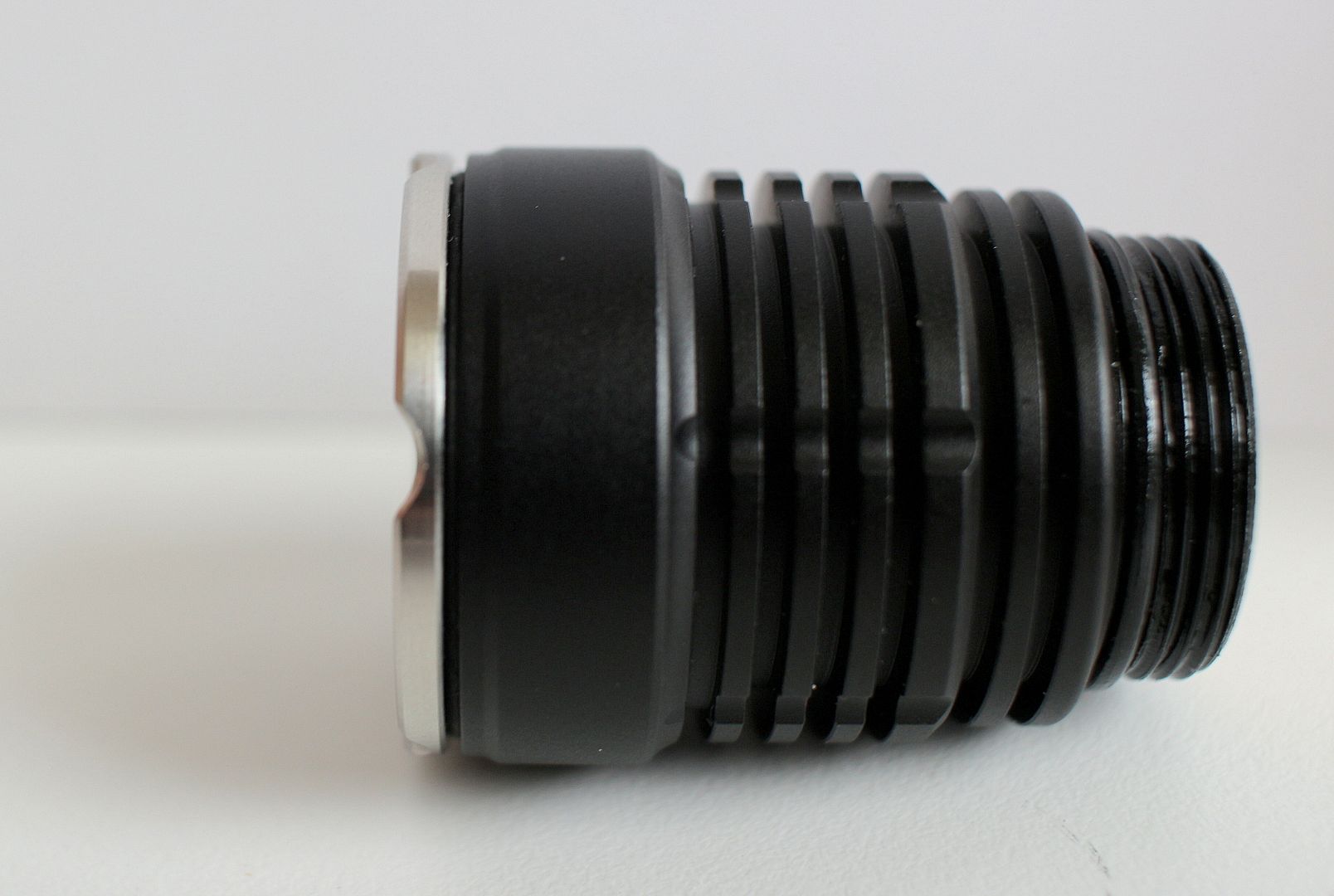 Smooth reflector that also sits rather deep with a centering ring.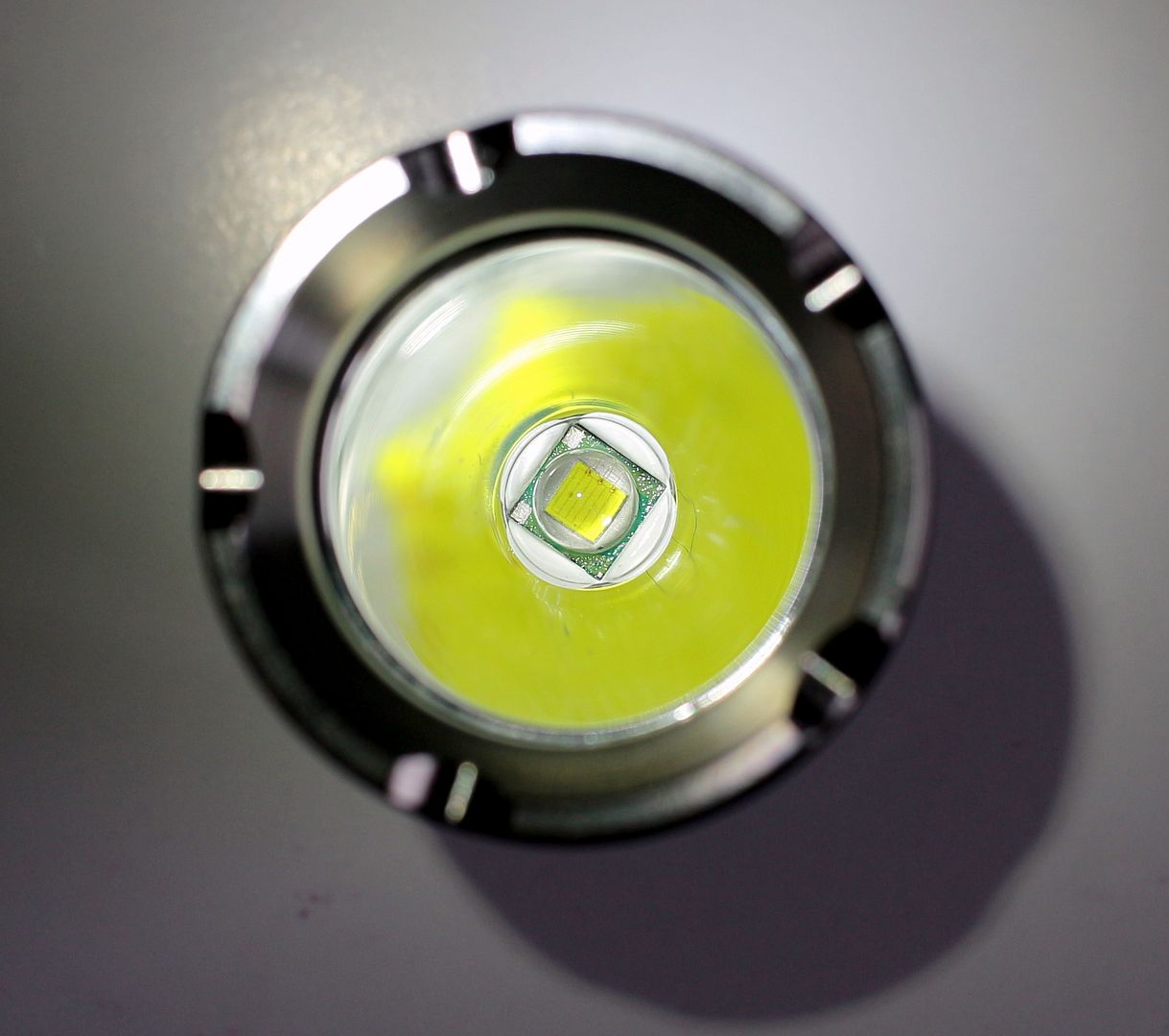 Clean soldering job, and it says CREE on the board, but it's hard to really know these days.  The tint color is promising though. (see below)
These beam shots are to show brightness and also tint when compared to my $5 generic Ultrafire 16340. The first set of three are the X3: low, mid, high.  The bottom two pictures are the generic with just low and high.  Notice the huge difference in tint.  The generic had a verified LatticeBright LED inside.  Also, the hotspot is quite nice on the X3. 
Since we can't go by the lumens rated by the manufacturer, I can only guess that it's around 500 lumens on high and about 40 on low.  When compared to my other XM-L2 1A lights, the X3 had a slightly green tint. 


Thanks for reading!