Enercig 18650 3450mAh (Purple)


Official specifications:


Rated capacity: 3300mAh at 20°C

Minimum capacity: 3350mAh at 25°C

Typical capacity: 3450mAh at 25°C

Nominal voltage: 3.6V

Discharging end voltage: 2.5V

Charge current (Std.): 1.675A

Charging voltate: 4.20V +/-0.03V

Continuous discharge current (Max.): 10A

Internal impedance:
Weight:
Cycle life: 300 cycles to 70% (Measured at 0.5C charge and 1C discharge)

Operating temperature: Charge: 10 ~ 45°C, Discharge: -20 ~ 60°C

Storage temperature: Less than 1 month: -20 ~ 50°C, less than 3 months: -20 ~ 40°C, less than 1 year: -20 ~ 20°C


This is a high capacity cell.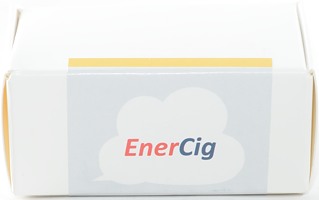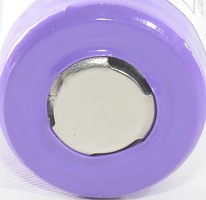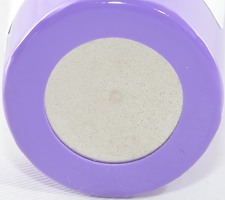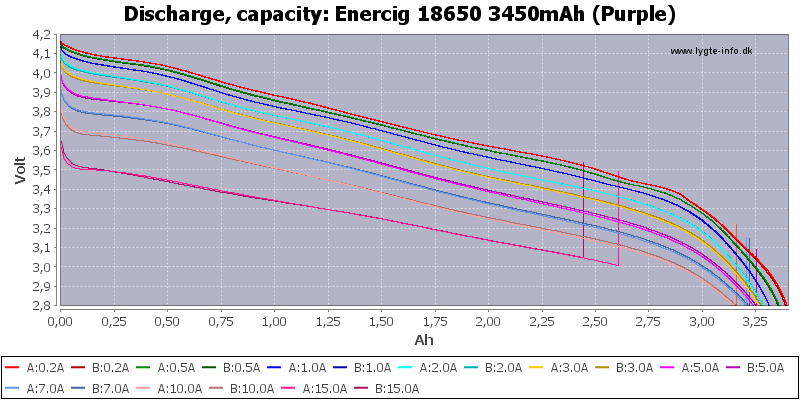 The discharge curves tracks perfectly. The battery can handle 10A, but gets too warm at 15A.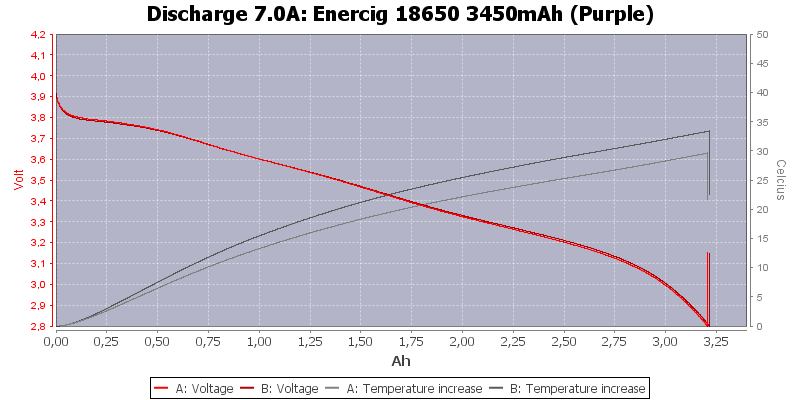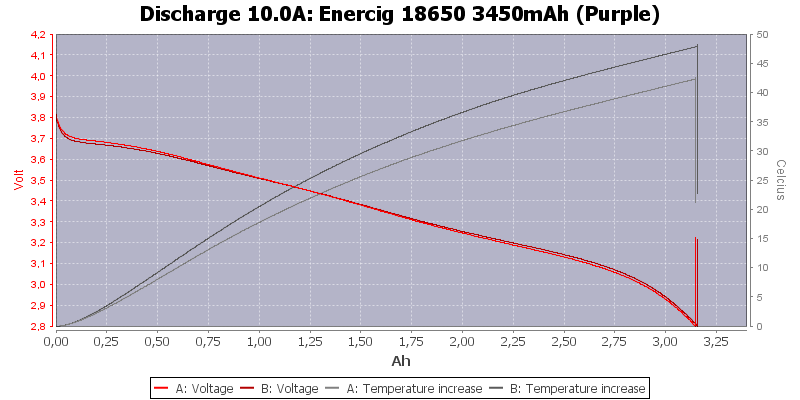 The cell will be warm when drawing high current.
At 15A it gets way to hot and I stop the test.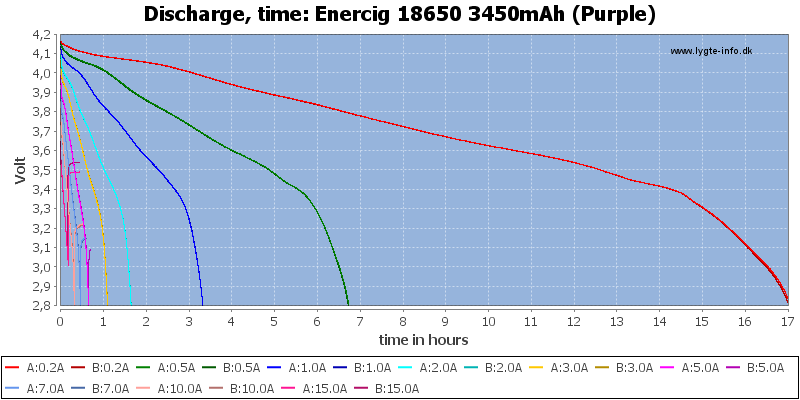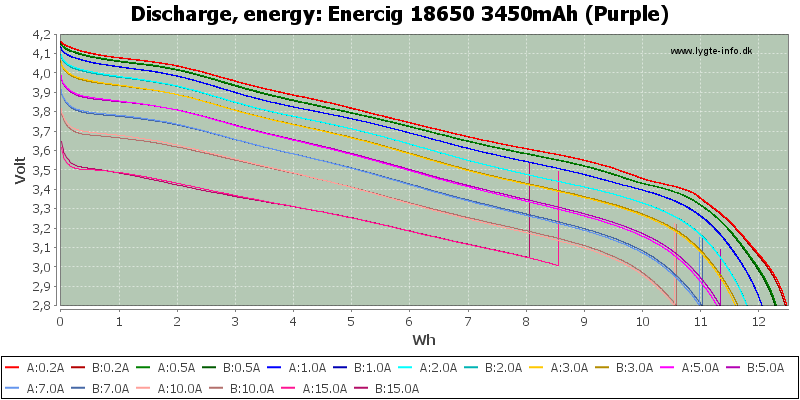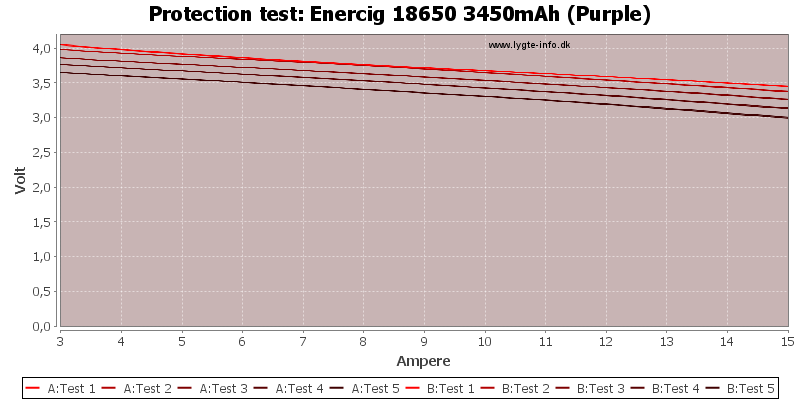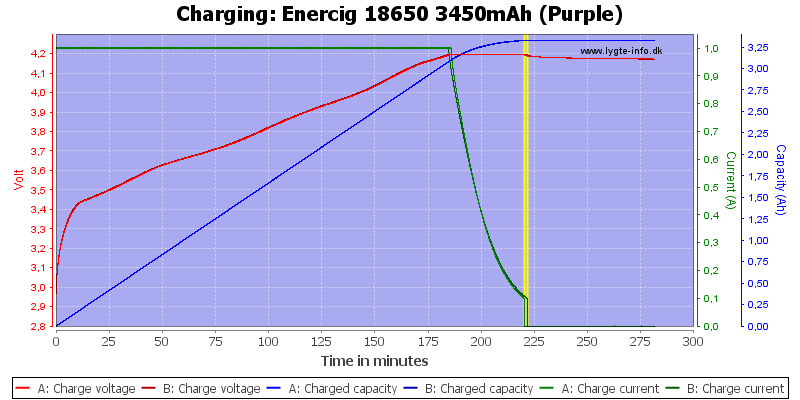 Conclusion
A very good cell, that can handle some current (But it is not a high current cell).
Notes and links
The batteries was supplied by
ENERD
an for review.
How is the test done and how to read the charts
How is a protected LiIon battery constructed
More about button top and flat top batteries
Compare to 18650 and other batteries