BestFire IMR26650 4500mAh (Purple)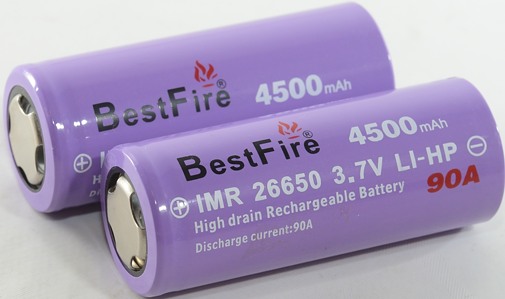 Official specifications:


Battery Capacity (FastTech Tested): 3527.5 mAh

Battery Capacity (Mfg Rated): 4500 mAh

Battery Chemistry: Li-HP

Battery Form Factor: 26650

Battery Rated Voltage: 3.7 V

Diameter: 26.2 mm

Height: 65 mm

Product Weight: 87 g

Extreme high current 26650 cells with good capacity according to the rating.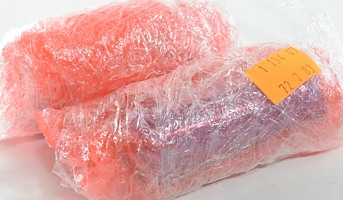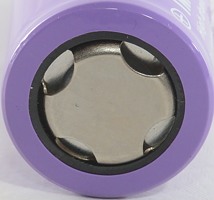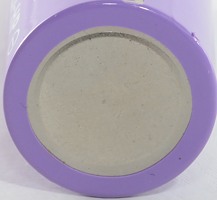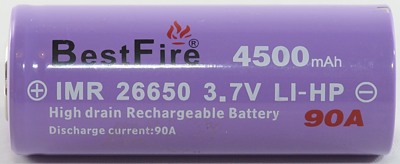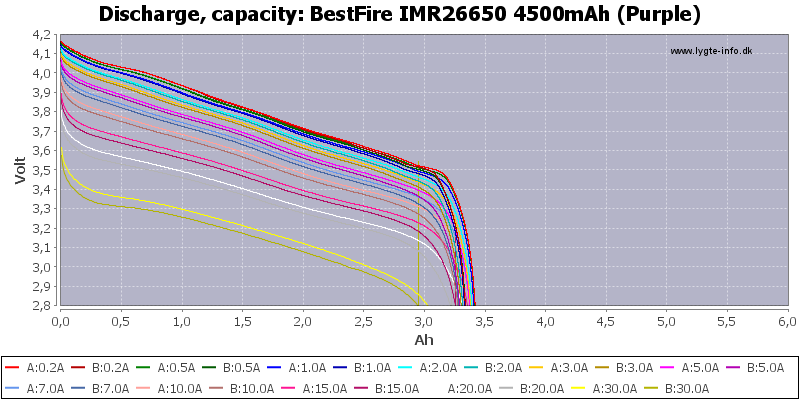 Teh two cells are not perfectly matched, but has nearly constant capacity up to 20A.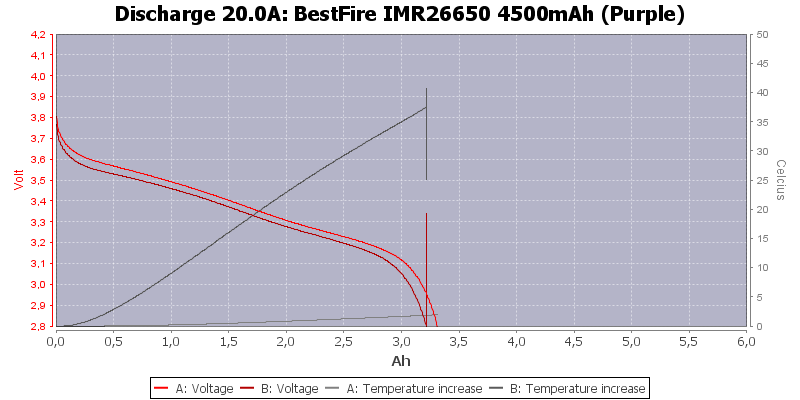 The cell has an acceptable temperature at 20A.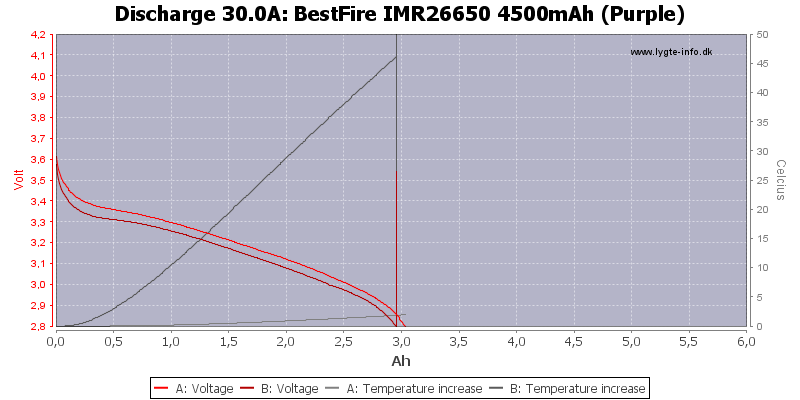 I forgot to connect the temperature sensor for one of the cells, but the other cells shows that 30A is about maximum continues current when looking at temperature (The cell hits 80°C).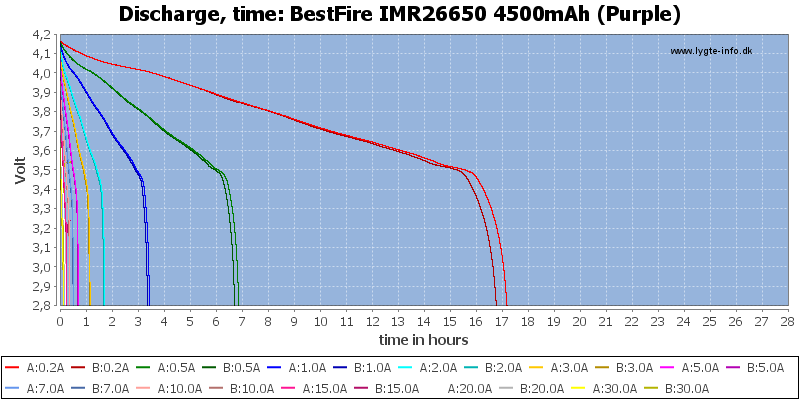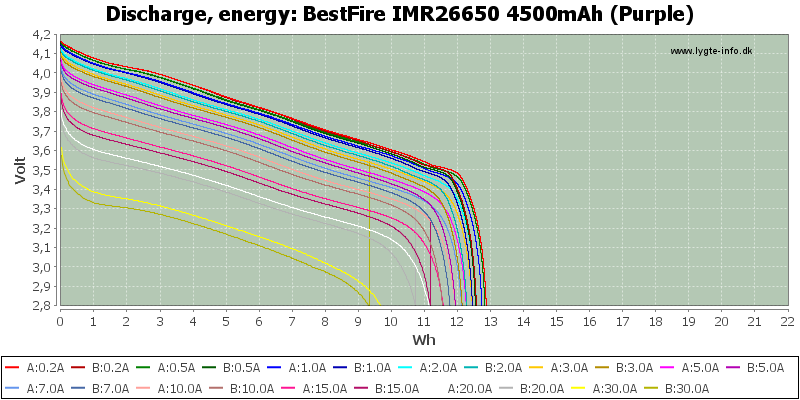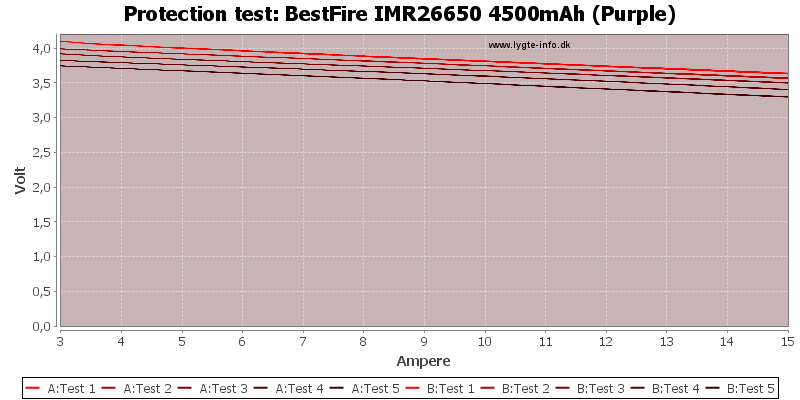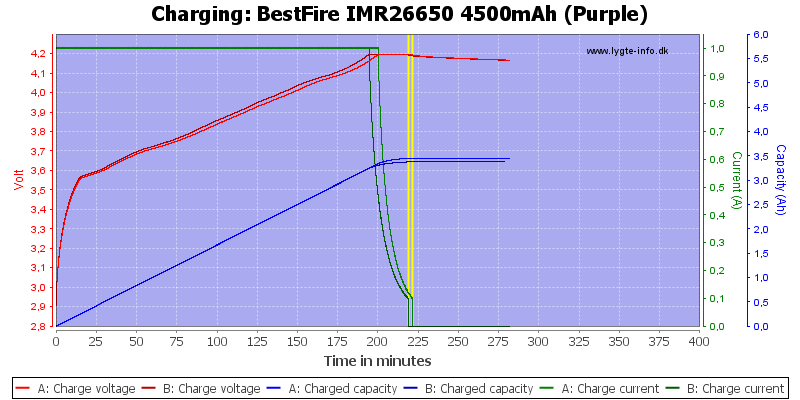 Conclusion
The cell is not more than 3500mAh and it can easily deliver 20A, anything above 30A must be done in pulses.
The performance matches other high current 3500mAh cells.
Notes and links
How is the test done and how to read the charts
How is a protected LiIon battery constructed
More about button top and flat top batteries
Compare to 18650 and other batteries