Last night, I went for my usual nighttime hike. It was quite chilly on my hike, and my hands were cold to the point that they didn't work too well. So when it came time to swap batteries, I fumbled my Samsung 35E and dropped it to the ground. Unfortunately, the trail was rather rocky at that point, so the cell had a rough landing from a height of about 3-3.5ft. The wrapper is somewhat nicked. But as far as I can feel (with warm hands, that is), the can doesn't seem to be dented.
When I got back home, I tested the cells some more. I drained both of my 35E's to around 3.15V in my SC600w II and recharged them. I don't have an analyzing charger – my VC4 is as close as I have. With that charger, the undropped 35E accepted 3197mAH, and the dropped 35E accepted 3226mAH. So charge acceptance appears to be fine with the dropped cell. Both cells charged to 4.18V (both measured after a few minutes of resting). It would appear that the cell is OKAY, at least at the time. But is a dropped cell dangerous? May it cause problems down the road, making replacement the best option? Or should I simply rewrap it (or maybe even not, since it represents nomshort circuit risk) and continue to use it? The cells are only a week old from Illumination Supply.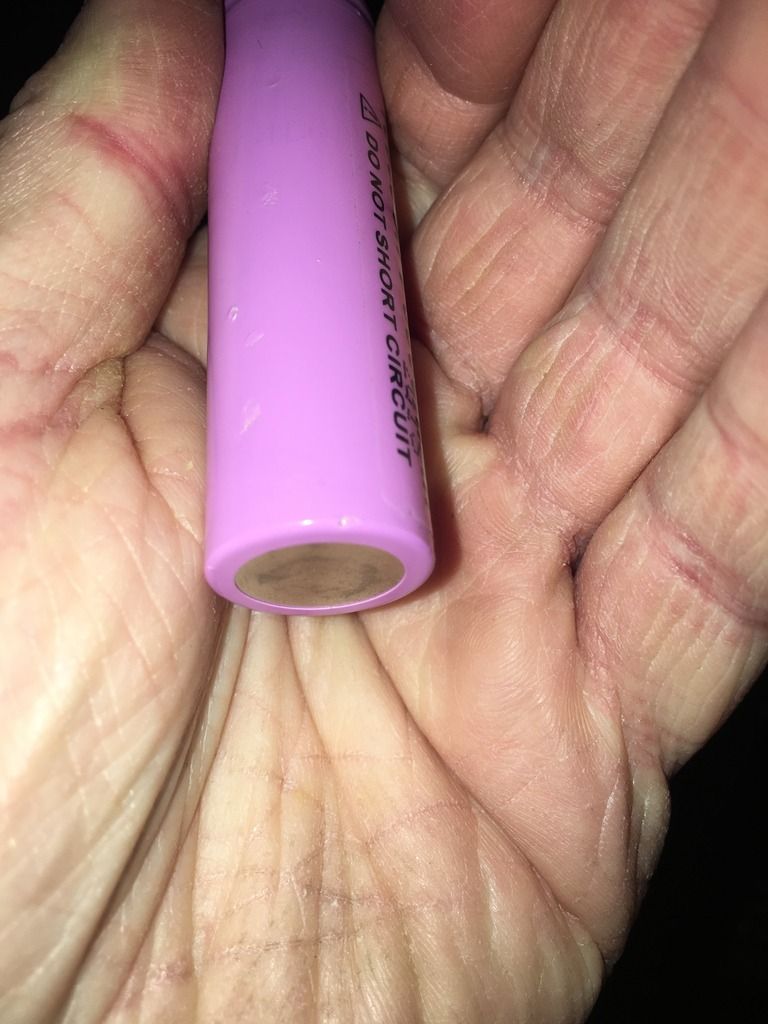 —
Without lamps, there'd be no light.