Soshine 18350 1000mAh (Black)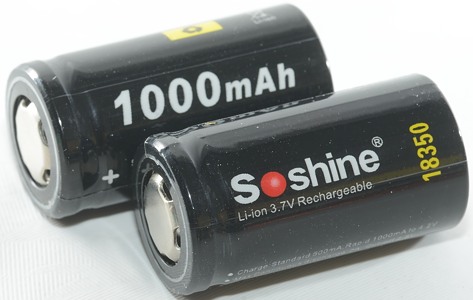 Official specifications:


Battery Capacity (Mfg Rated): 1000 mAh

Battery Chemistry: Li-ion

Battery Feature: Rechargeable

Battery Form Factor: 18350

Battery Maximum Voltage: 4.2 V

Battery Rated Voltage: 3.7 V

Minimum capacity: 900mAh

Internal resistance: 80 milliohm

Standard charge current: 200mA

Fast charge current: 1000mA (1.2hrs)


A 18350 with fairly good capacity from Soshine, the specified capacity and fast charge rate is a bit on the high side.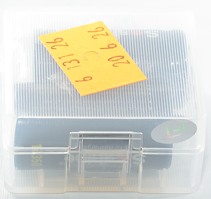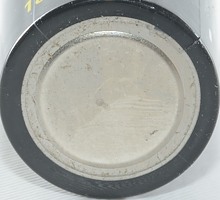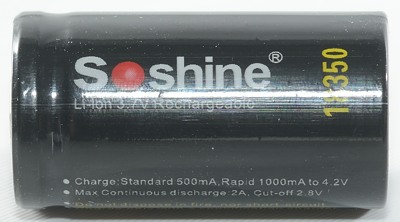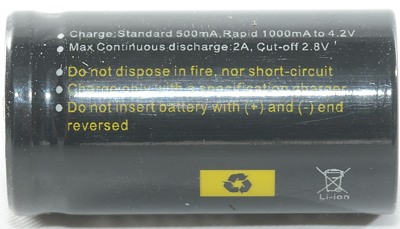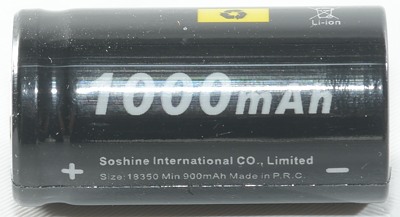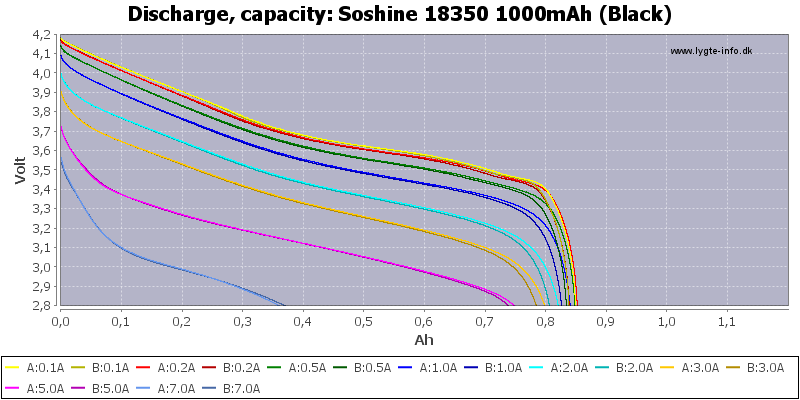 The curves matches fairly well and the cell can easily handle 3A.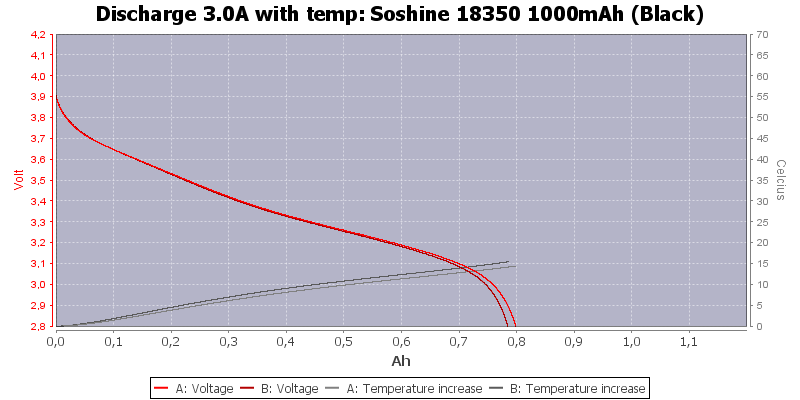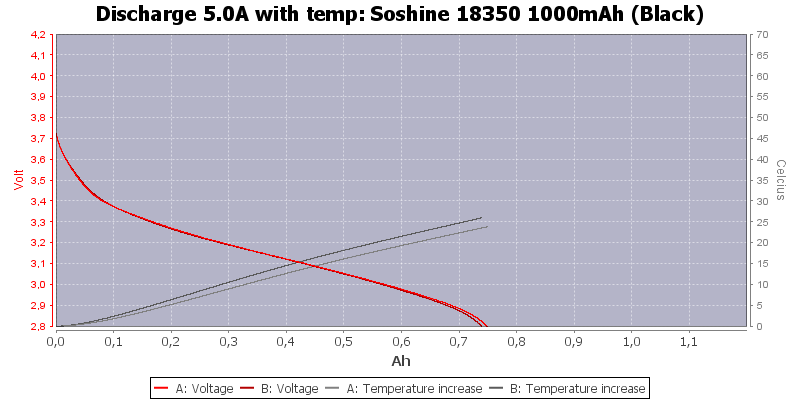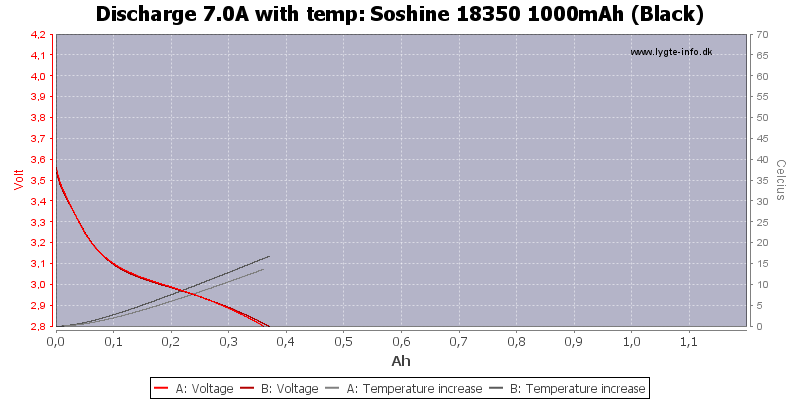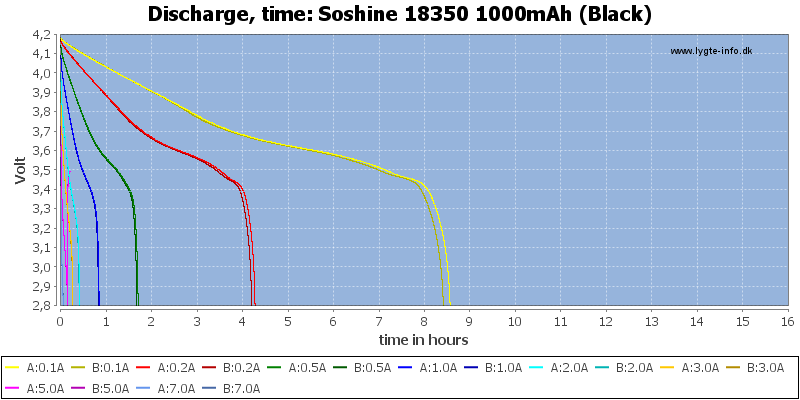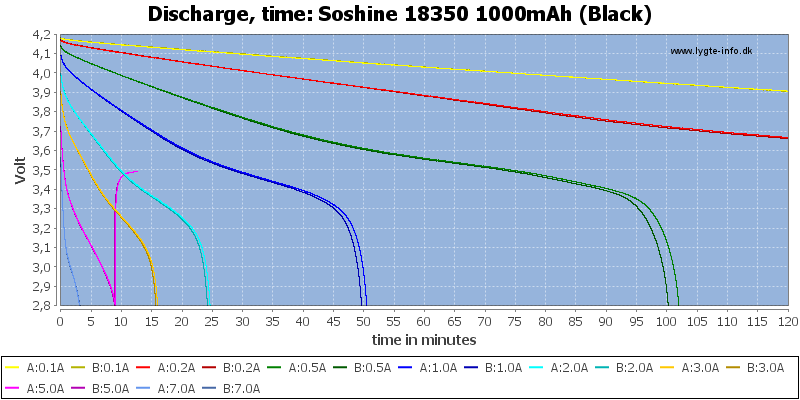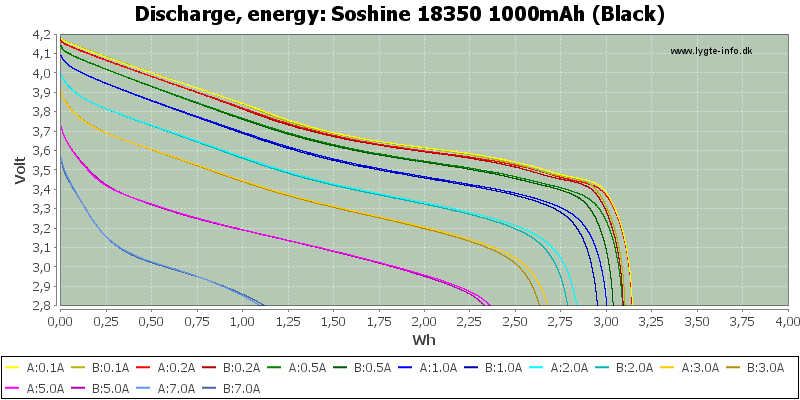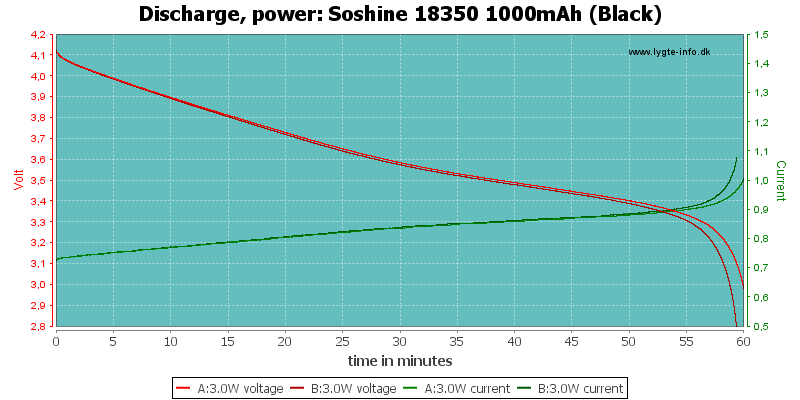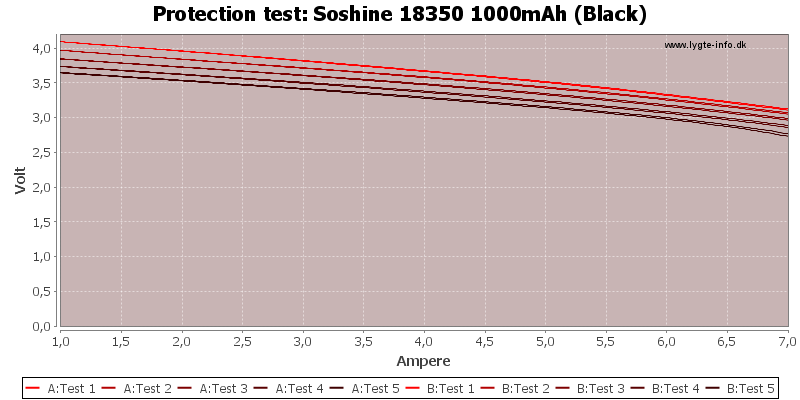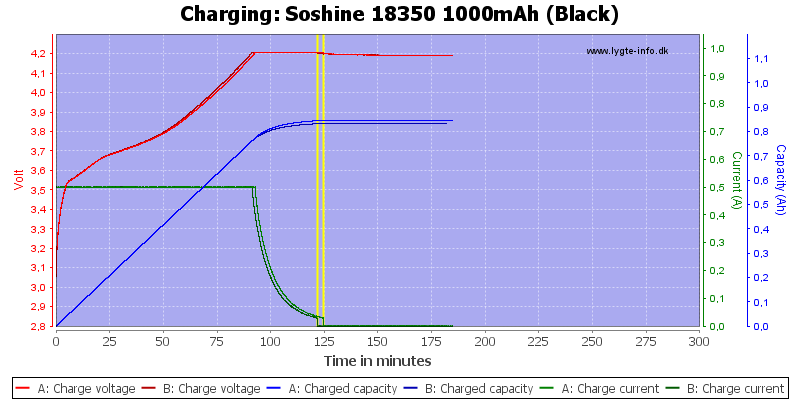 Conclusion
The cell has fairly good capacity and is not a high current cell.
Performance is good, but there are cells with either more capacity or higher current.
Notes and links
How is the test done and how to read the charts
How is a protected LiIon battery constructed
More about button top and flat top batteries
Comparison to other LiIon batteries