Varta AA 1600mAh (Green)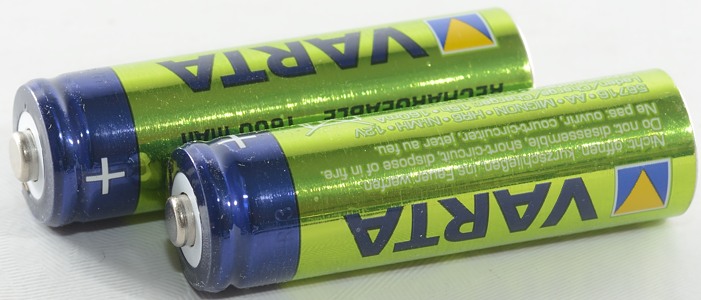 Official specifications:


Voltage: 1.2V

Capacity: 1600mAh

Weight: 27g

Low self discharge, but no lifetime specified.

Maximum temperature raise at different discharge currents: 1A:+1,3°C, 2A:+3,3°C, 3A:+5,7°C, 5A:+10,8°C, 7A:+15,6°C, 10A:+20,8°C
Low capacity NiMH from Varta, this is the cells Varta uses when they want to specify fast charge time on their chargers.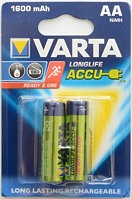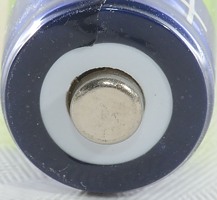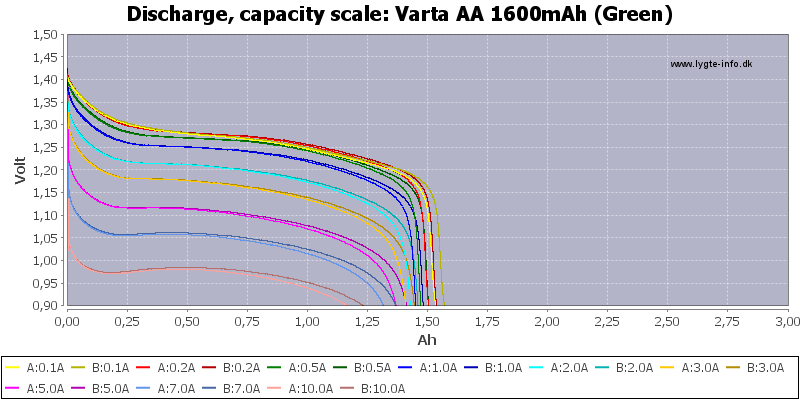 The cells are not perfectly matched and the capacity is not more than rated capacity.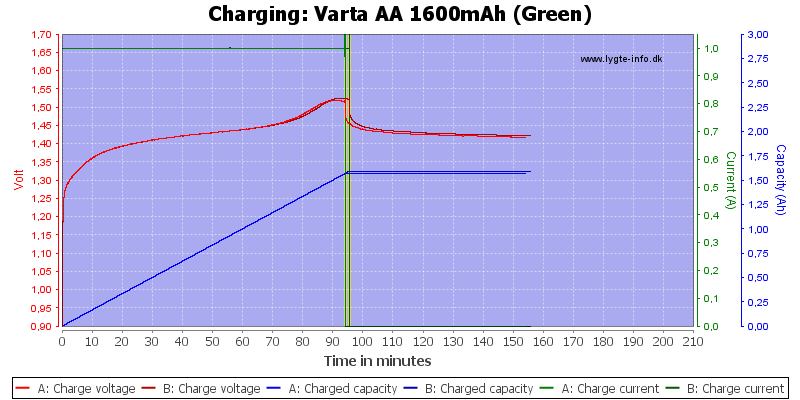 Conclusion
The battery works fine enough, but for most application I would prefer a bit more capacity.
Notes and links
How is the test done and how to read the charts
Compare to other AA/AAA batteries: Alkaline/NiMH/Lithium