I suppose most of you have red about this situation with about manker\utorch version of (I believe) the same flashlight. A lot was written about it, so I`d just like to share my impression about UT02. I bought it at here Gearbest for a nice price, which was just 39.99$ (coupon utorchdeal). And I strongly believe that for such a price there is no product of the same build quality and functionality at market.
Stated characteristics.
● Rugged, solid and far-reaching palm-sized light
● CREE XHP35 HI LED, maximum output up to 1300Lm (actually, less)
● Precision reflecting system emits up to 700 meters' throw
● 6500K cool white and 5000K neutral white dual light color options
● 5 constant outputs as well as 2 flash modes
● Micro USB charging port, 2A quick charge protection circuit
● Charging and power indicator display charging status and remaining battery capacity
● Waterproof in accordance with IPX-7 standard
● High strength and light weight aircraft grade aluminum alloy with premium Type III finish
● Compatible with 18650 and 26650 batteries ( not included )
*
PACKAGE AND APPEARANCE*
UT02 is packed into cardboard box with simple design.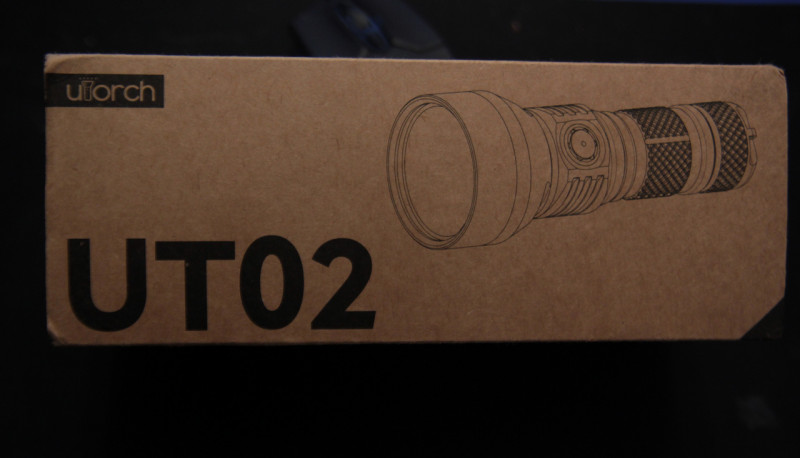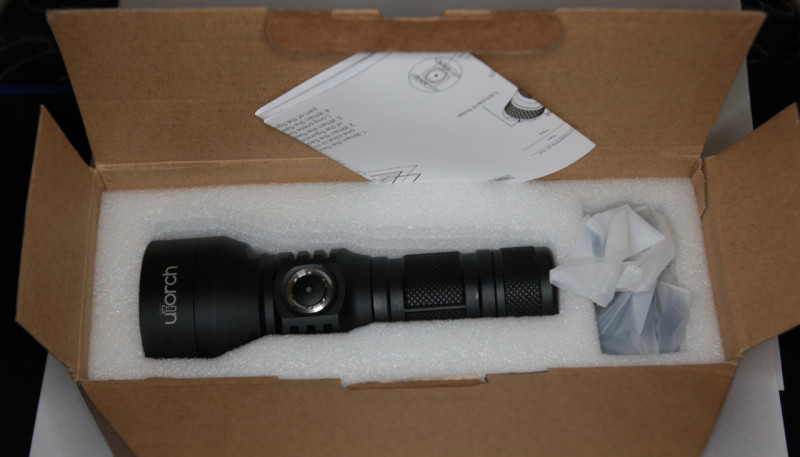 Package includes:
Flashlight, 26650-18650 adapter, USB Cable, lanyard, 1 x O-ring, english manual.
Utorch UT02 looks good, and feels good in hand. It definitely doesn`t look like 40$ flashlight.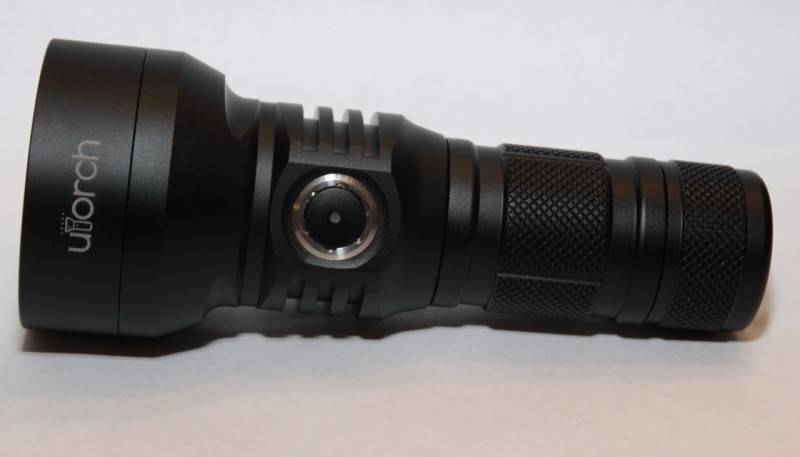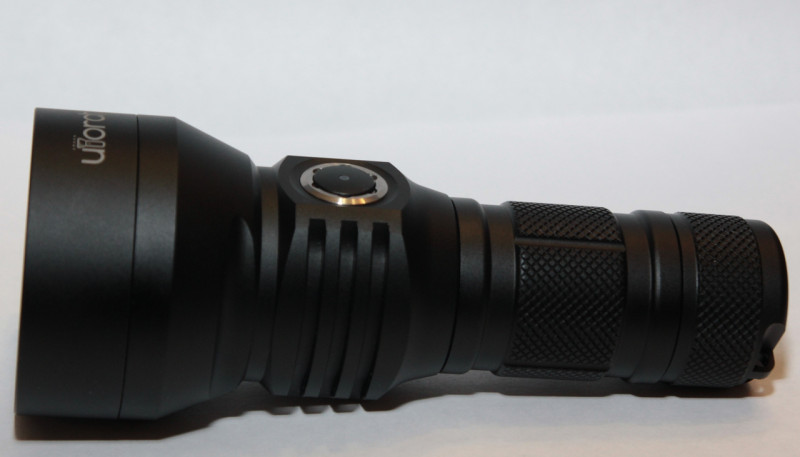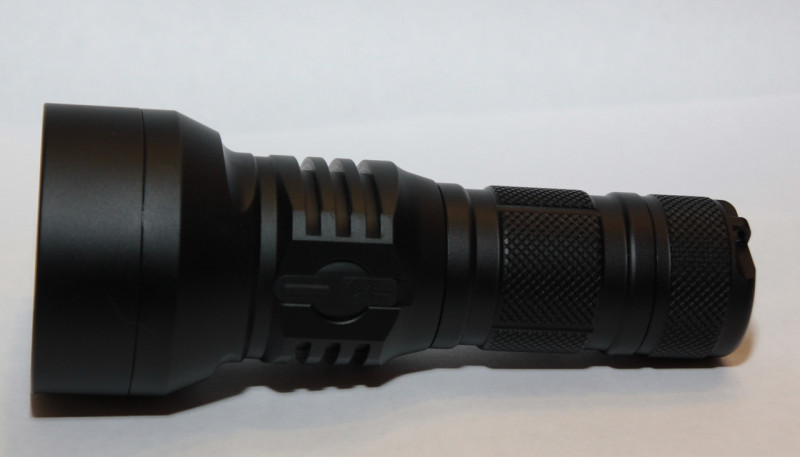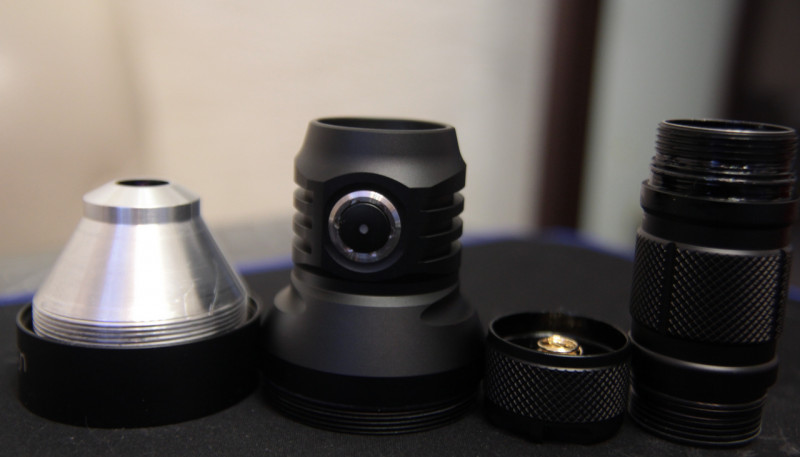 Body is accurate, of modest size (comparing with most popular 26650 flashlight which is L2).Total length of UT02 is14.8cm, head diameter – 5.9cm, body diameter is 3.5cm and 4.1 cm at button part. Without head it is about 10cm long.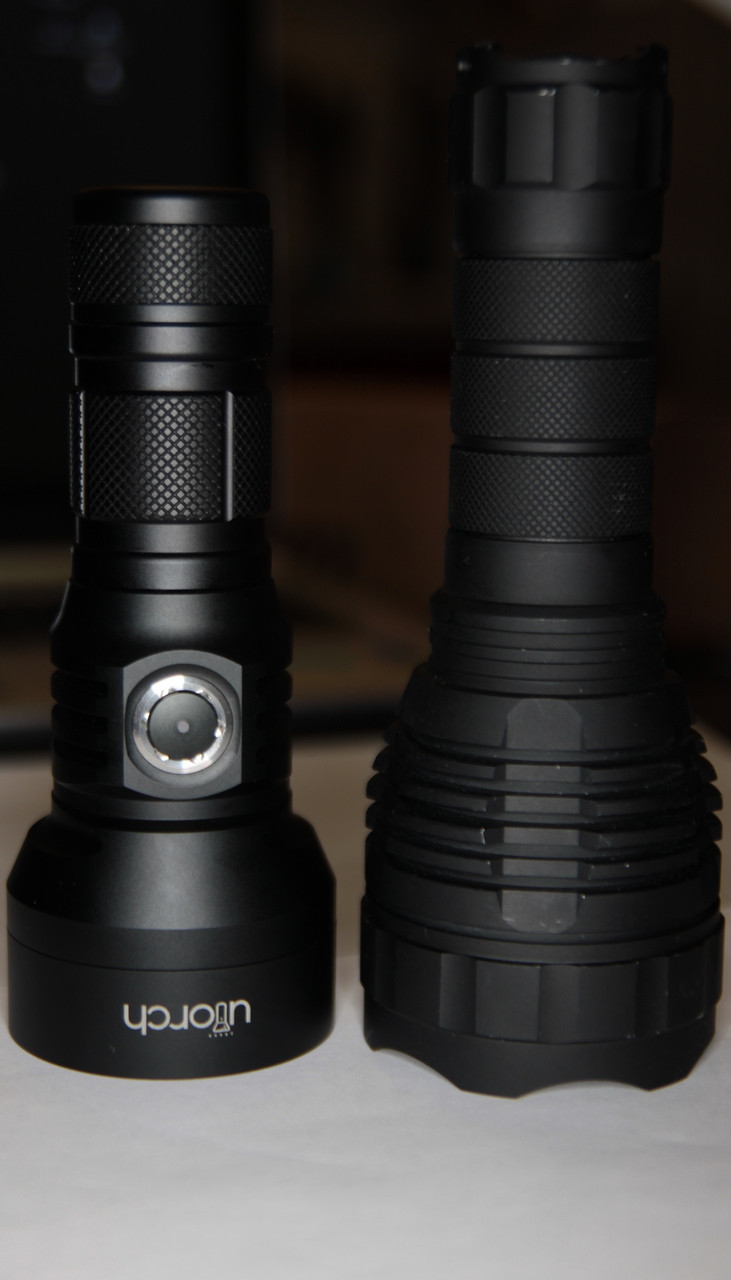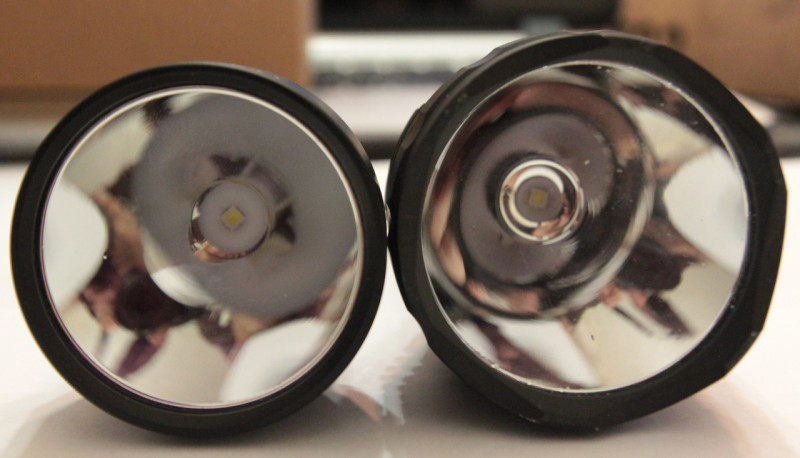 Reflector is (of course) SMO, with CREE XHP35 HI. Now I suppose that i`d better pick NW version.
I`ve red some comment here about fingerprints at reflectors, mine came clear, but there was some dust under reflector, simply`ve blown it away.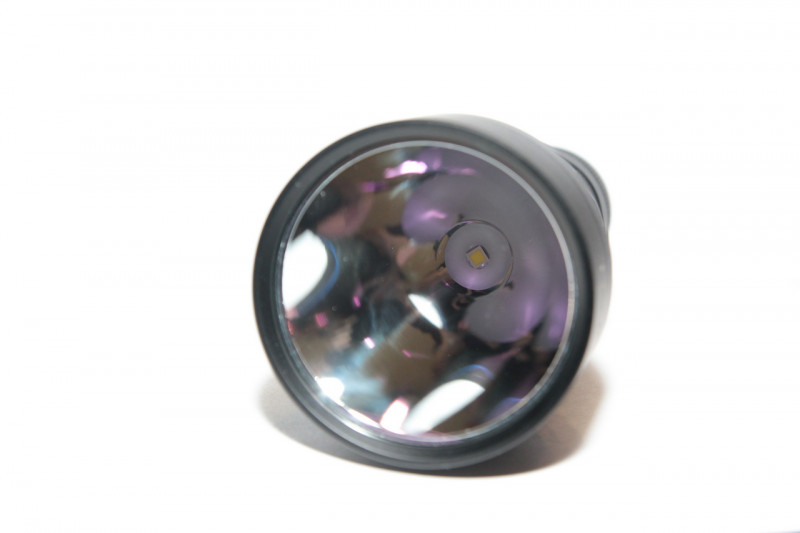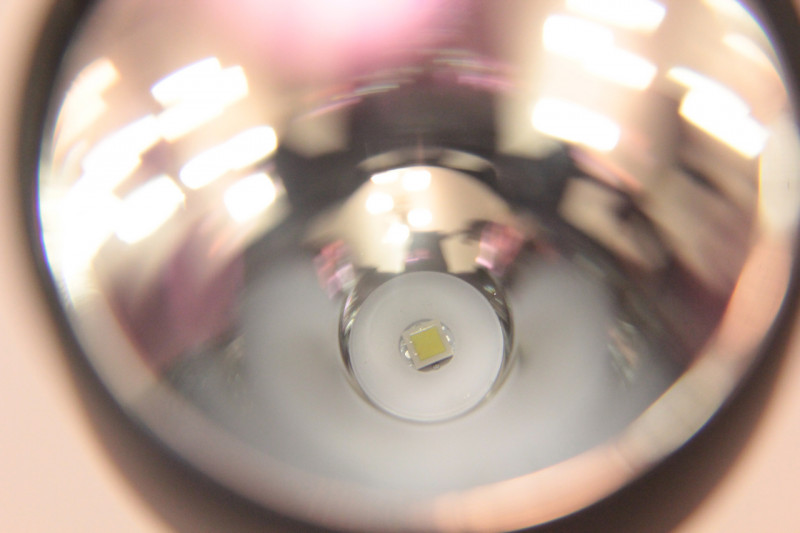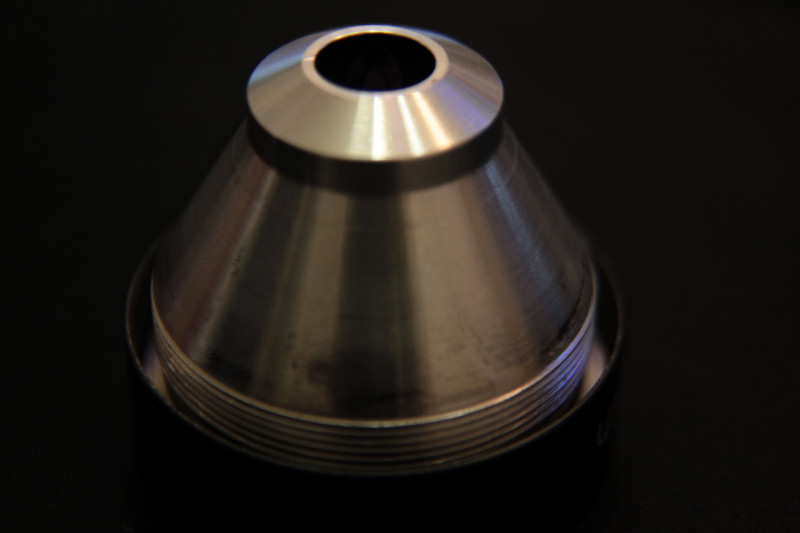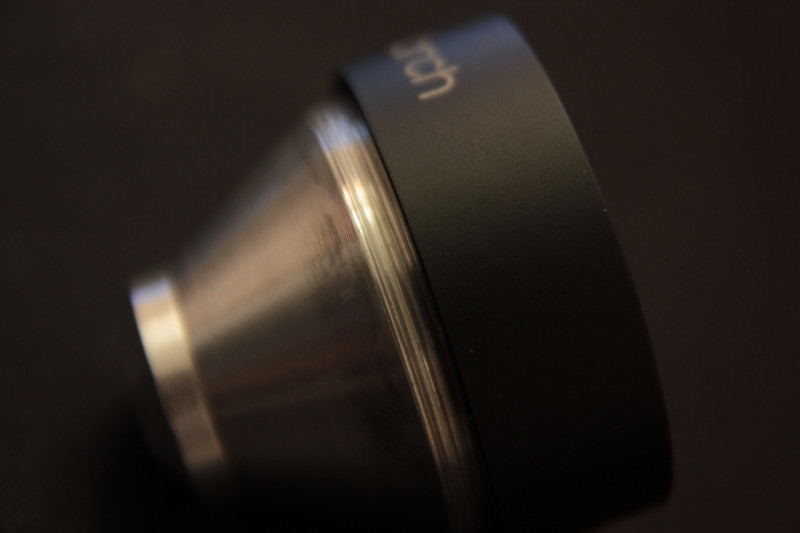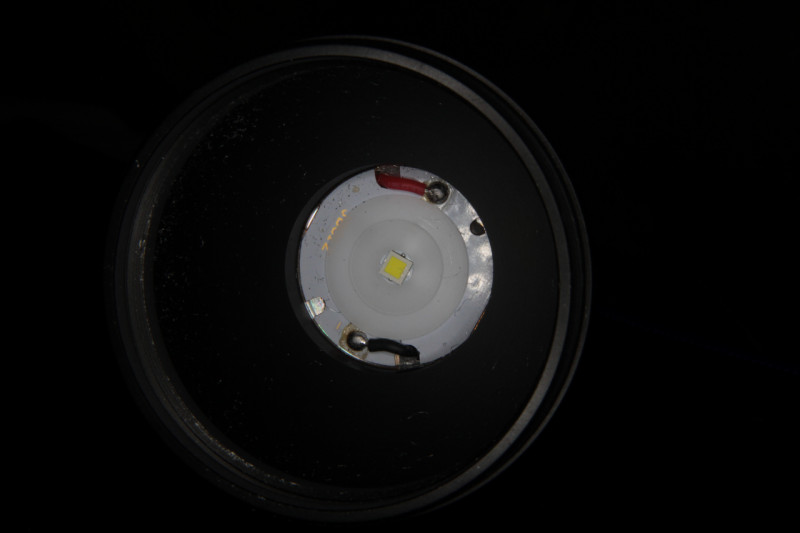 Dualsprings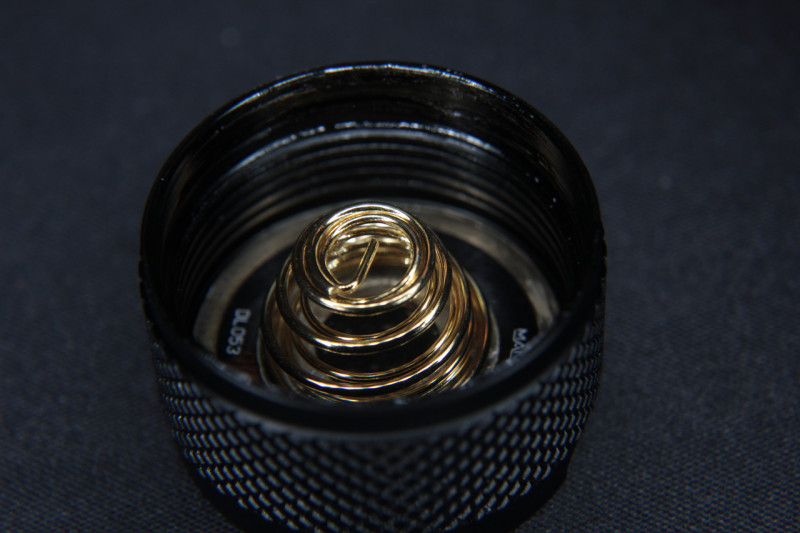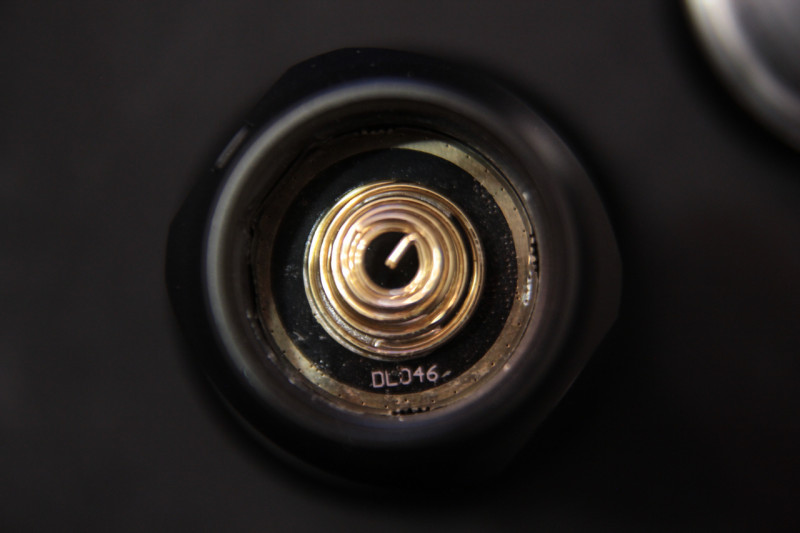 Knurling is regular, rhombic.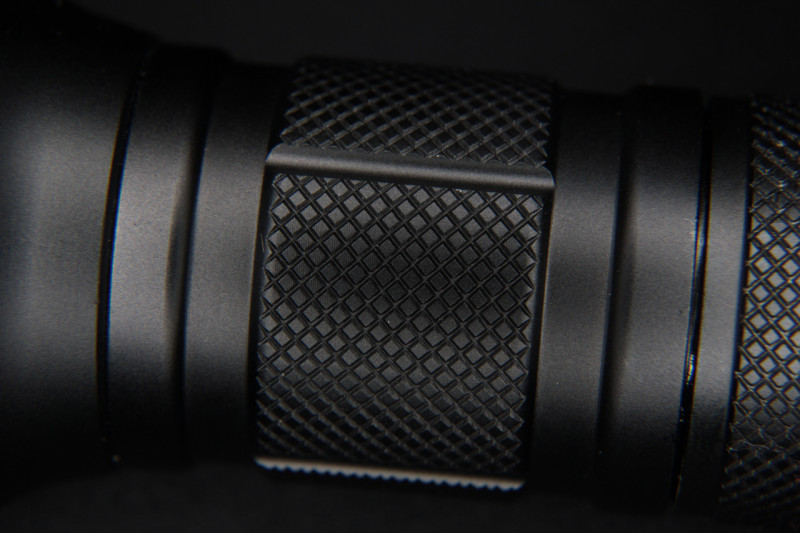 Threads were well lubricated only at tail. Threads in body-head connection were not lubricated as much as at tail, and there were to lubrication under bezel.
As threads are anodized, it`s possibly to physically lock flashlight.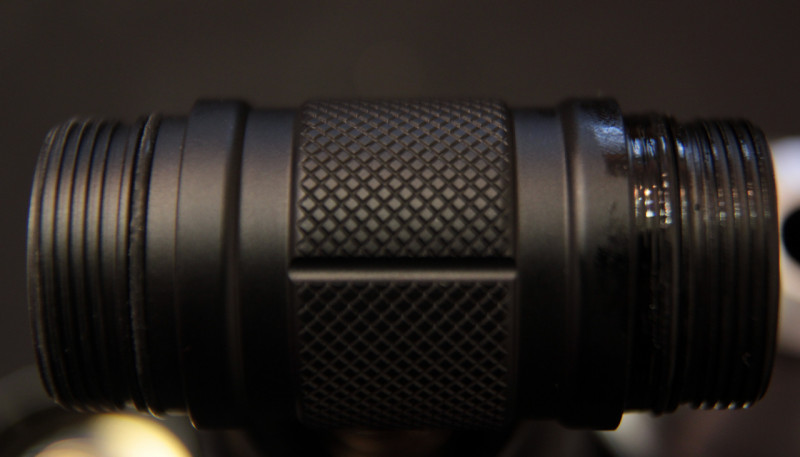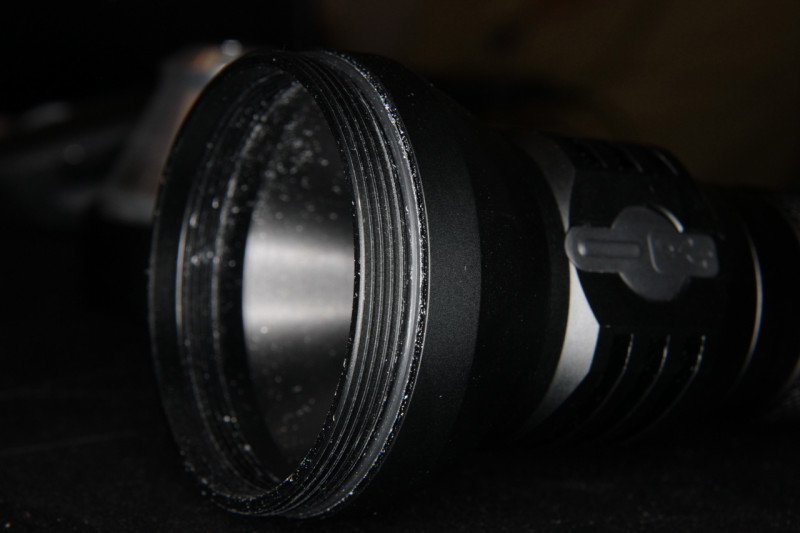 USB-port and side button are located at opposite sides of head.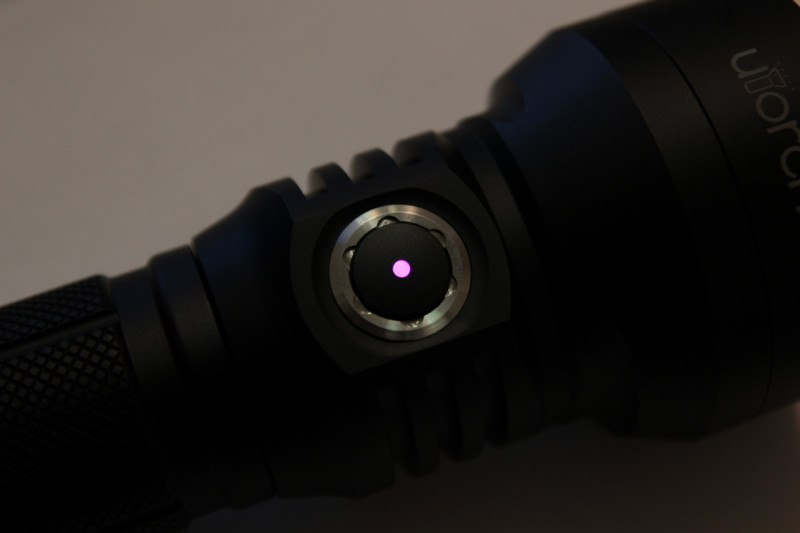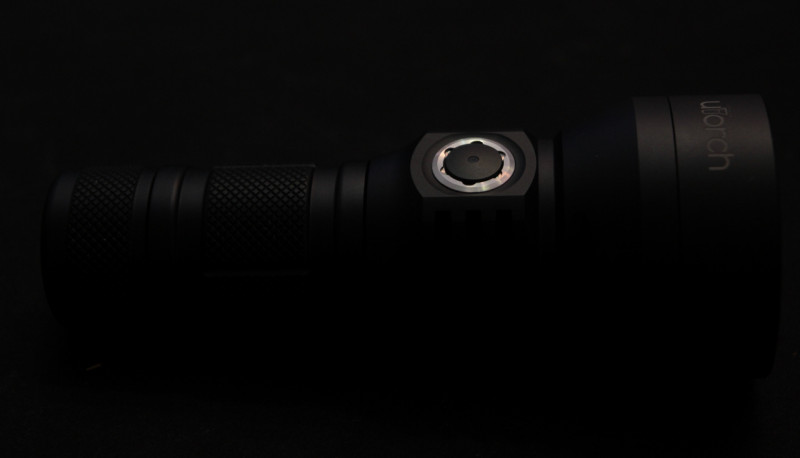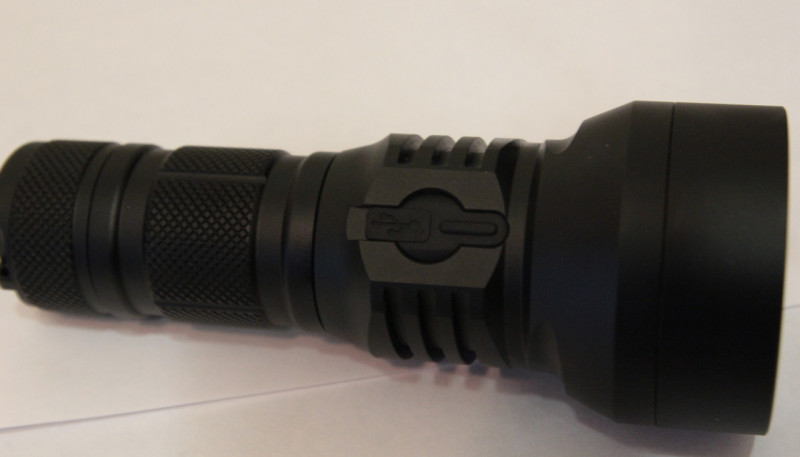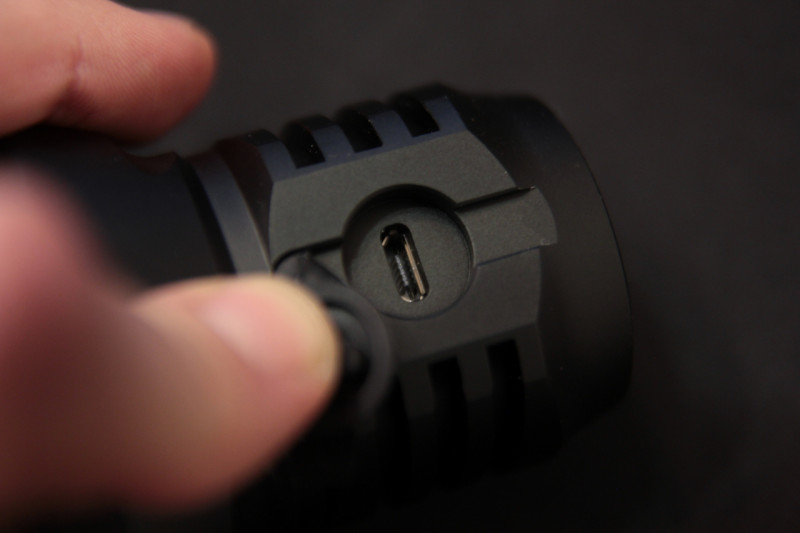 USB-charging port also deserves to be mentioned, as it really provides 2A, taking it little bit than 3 hours to fully charge 5000nah 26650 Liitokala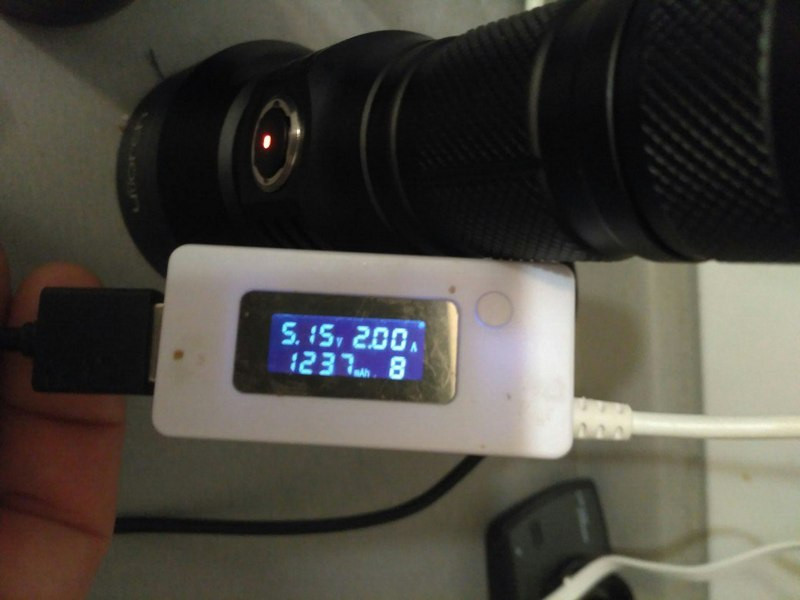 There is print with model name and hole for lanyard at the tail, that`s it what about appearance.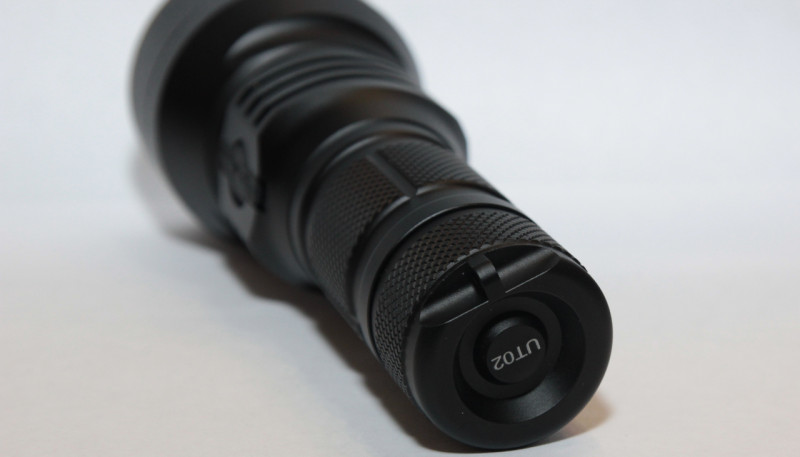 Build quality of Utorch UT02 is really good, you never can tell that this flashlight`s cost is that low.
UI
Simple
ON\OFF with long press.
Short presses will change modes.
2 quick presses in ON will enter strobe-dragonbreath-SOS (call it mode A).
There is also way to enter dragonbreath in OFF – 3 clicks, then strobe-SOS.
And here is a hidden mode (B) Hold side button for 10 sec, light will blink twice and turns off. Now you get hidden mode, where strobe-dragonbreath-SOS get additional Turbo+ without stepdown-beacon- side button constantly glowing blue light.
If you press twice in Beacon mode, UT02 will turn off, then you turn it on and get into LOW adjustment, with 15 degrees of brightness up to 100 lumens (i`ve also heard of 21 levels, may be this was with 1st version of driver). To set Low after adjustment , just turn light OFF, I prefer to keep my LOW as it was.
Turbo+ works about 10 min and then lights turns off to prevent overheating, in cold weather runtime may be longer (i`ve red about 52min).
What about button. Thought it looks good, my opinion is that it could be made better. To be precise – I don`t like short movement of button. Even 1mm deeper will be ok. Regardless this – button is ok. There is also indication in it.
During charge indicator glows red, then turns blue when battery is full. It also turns red when battery level is below 25%.
Max temperature that I measured was 50 Celsius
*
UT02 IN WORK*
I have 2nd version of driver with 1100 lumens and 100kCd, for NW it will be 1000 and 90.
Amperage at tail:
0.012 – 0.145 – 0.458 – 0.951 – 2.83А
0.0085 mAh – parasite drain, it`ll took eternity to discharge battery.
Short video to show stabilization, starting from turbo.

As my luxmeter is not precise at all, I can give you only reference measurements from about 5m distance to give an idea.
Utorch UT02 – 13600 lux
Nitecore P30 – 15800
Convoy L2 – 20600
YL Ballista 3.0 – 30100
Maxtoch 2x shooter – 41600


There is 175m to this wall. It is not clearly seen on GIF, but there is light at this wall even in MID2 mode, which is qiute good for 100lumens. I made separate pic to show this.

230-235m distance to trees at the end of path.

Same with zoom.


That is so hard to catch real output of low modes at video, but it is better than nothing. Hope it will be of any use.

OVERALL
UT02 seems to be really good choice as longthrower for such a price. It has good build quality and stabilization with long runtime. My personal dislike is one – button, though it is better than at Nitecore P30 which I reviewed at the same time.
So, here is coupon, it expires quite soon, at 10.02 and valid for both NW and CW versions – UtorchDeal.