I bought this bamboo shaped light for a pound as I thought maybe it had some modding potential and I liked the shape of it. It comes in different colours but I wasn't diggin any of them (no black )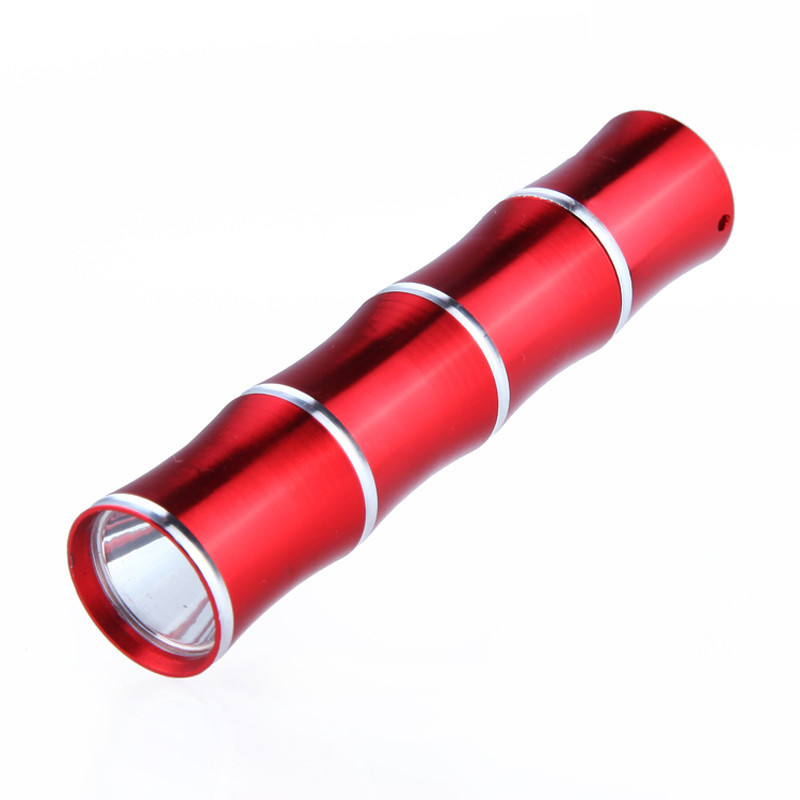 The shell is not too bad but the internals are total garbage, I mean really bad so after a rummage through the parts box I found an old brass pill from a Thrunite T20, a nanjg 8 × 7135 driver, an XM-L T6 4C emitter, a 14mm copper T-Pad, aluminium reflector, an ARC 2mm thick glass round and other bits n pieces to make it respectable.
I used oven cleaner to strip it, took less than five minutes then I sanded the pill and reflector into shape and fixed in place. there is a rim that the old spring sits on and there was just enough room to fit them in.
The glass sits in a groove I cut out and I rebuilt the switch.
The light accepts 14500 cells, is two modes and puts out 700lm/ 70lm.
.
.
.
Thanks for havin' a look.