I think most of us have probably owned or witnessed the pleasant (and massive) outdoor flood lighting power that pressurized fuel mantle lanterns can provide. Ive long been a camper and have used both liquid fuel and propane lanterns to light up my camp sites.
My current lineup:
Coleman InstaStart Propane 200c.p.
Coleman 285 duel fuel (Coleman fuel or Unleaded gas) 220 c.p.
Coleman 295 Powerhouse duel fuel (Coleman fuel or Unleaded gas) 320 c.p.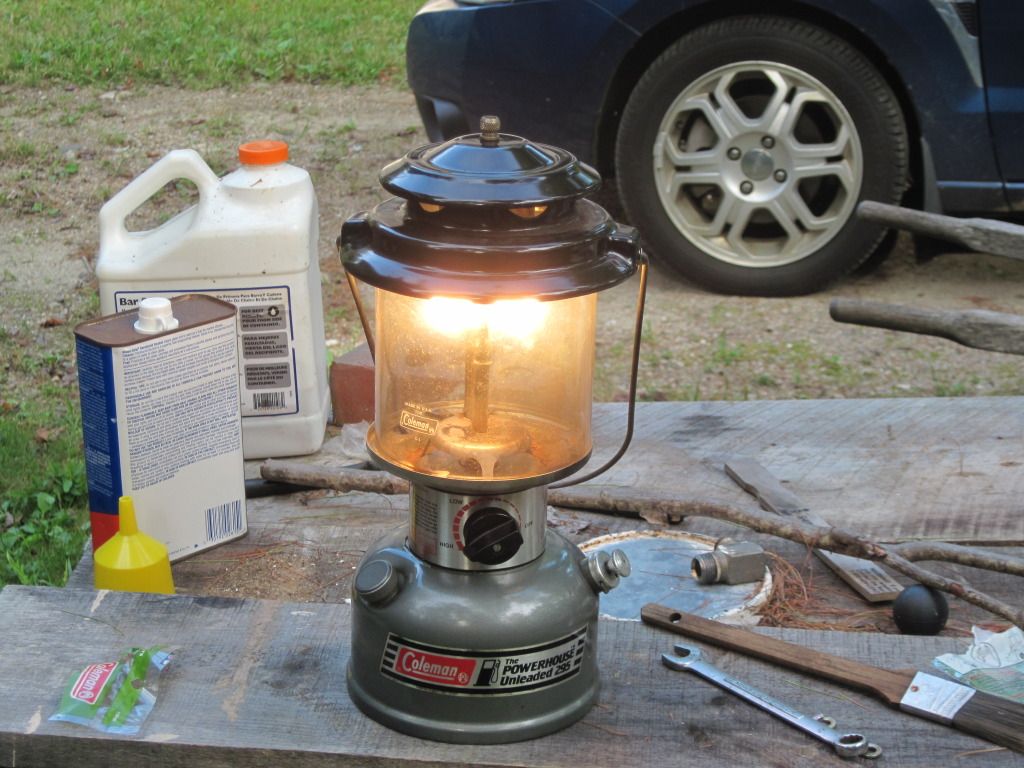 Coleman 200A (Coleman fuel) 300 c.p.
Coleman 237 Empire (Kerosene) 500c.p. Born way back in 1948 and comparable to a 400 watt incandescent bulb!
I just picked up this highly acclaimed 237 today and am awaiting a few parts before I get to light-er-up. What a beauty, and its built like a tank. Thick heavy weight brass is abound on this model.
The 237 was the result after purchasing 3 Coleman NorthStar 2000 Dual Fuel lanterns. I bought the NorthStar's brand new on 3 separate occasions, and each of them had flame surging problems that could not be resolved. They are also very cheaply built from thin stamped metal parts and require a proprietary and expensive tube mantle not found everywhere. These were promptly returned to the store each time. Stay away from the Coleman NorthStar 2000:
-JUNK ALERT!-
-JUNK ALERT!-
DO NOT BUY THE COLEMAN NORTHSTAR 2000!!!!!
Instead, buy an older 237 or similar lantern and it will outlast your great grand children.