I purchased this light from Gearbest when it was on sale. I think I paid around $17-18 for it in the end. This light is the Manker E11 rebranded under the Utorch name.
http://bit.ly/2pbIhGg
Gearbest link
Note – link is affiliate. Your support is appreciated!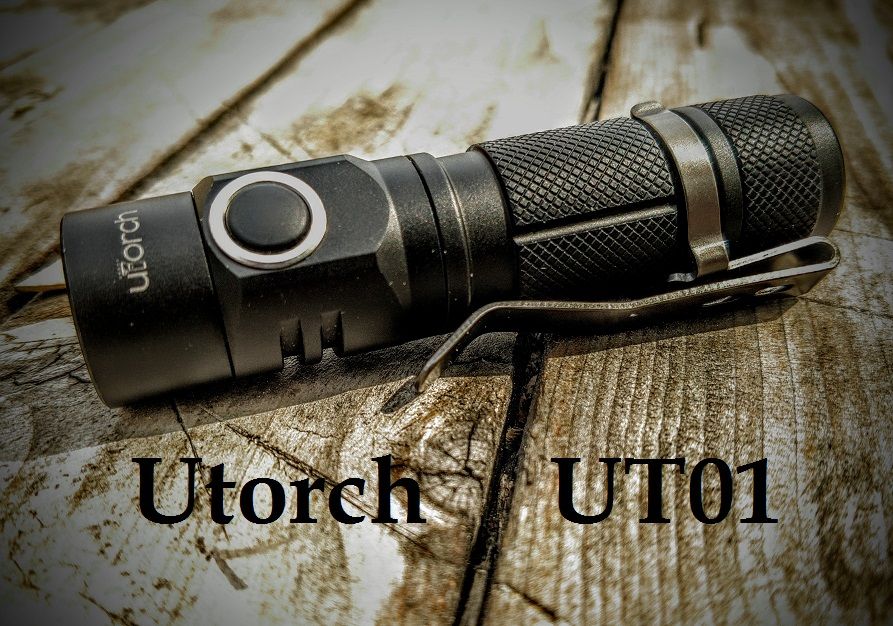 Brand: Utorch
Model: UT01
Emitters: Cree XP-L
Emitters Quantity: 1
Lumens Range: 500-1000Lumens
Luminous Flux: 800Lm (14500) / 400Lm (AA)
Luminous Intensity: 2500cd (14500) / 1500cd (AA)
Color Temperature: 6500K (1A) / 5000K (3D)
Feature: Constant Current Circuit,Cooling Slot of High Efficiency,Lanyard,Lightweight,Pocket Clip
Function: Camping,EDC,Hiking,Household Use,Night Riding,Walking
Switch Location: Side Switch
Mode: 7 (High; Middle; Low; Ultra-low; Strobe; SOS; Location Beacon)
Battery Type: 14500,AA
Battery Quantity: 1 x AA / 14500 battery (not included)
Mode Memory: Yes
Waterproof Standard: IPX-8 Standard Waterproof (Underwater 2m)
Power Source: Battery
Working Voltage: 1.2V / 3.7V
Reflector: Aluminum Textured Orange Peel Reflector
Lens: Toughened Ultra-clear Glass Lens with Anti-reflective Coating
Beam Distance: 50-100m
Impact Resistance: 2M
Flashlight Processing Technology: Aerospace Grade Aluminum Body with Anti Scratching Type III Hard Anodization
Available Light Color: Cool White,Neutral White
Available Color: Black
I didn't do a ton of charts for this one because the Manker E11 has been so widely reviewed.
Measured Lumens:
Efest IMR14500 700mah – 7,40,199,699
EBL 2800 NIMH – 4,46,148,381
My lumens are close enough to the manufacturers that I'm satisfied.
PWM – not seeing it with my eye or on camera (i'm not very sensitive to it though)
Parasitic Draw – I did get some values in the milli-amps range. This light will drain after a month or two depending on battery.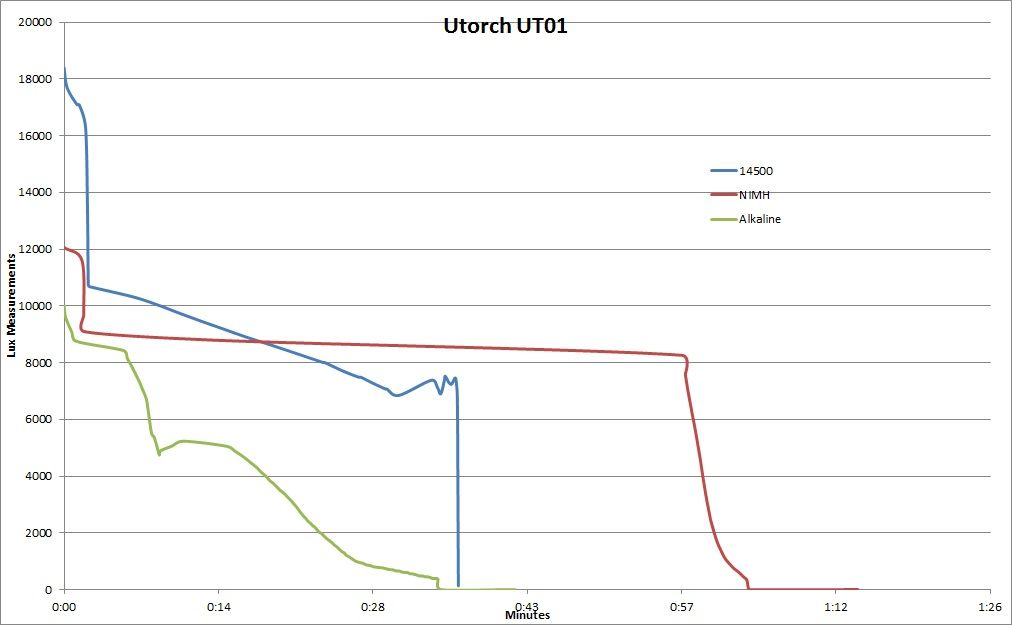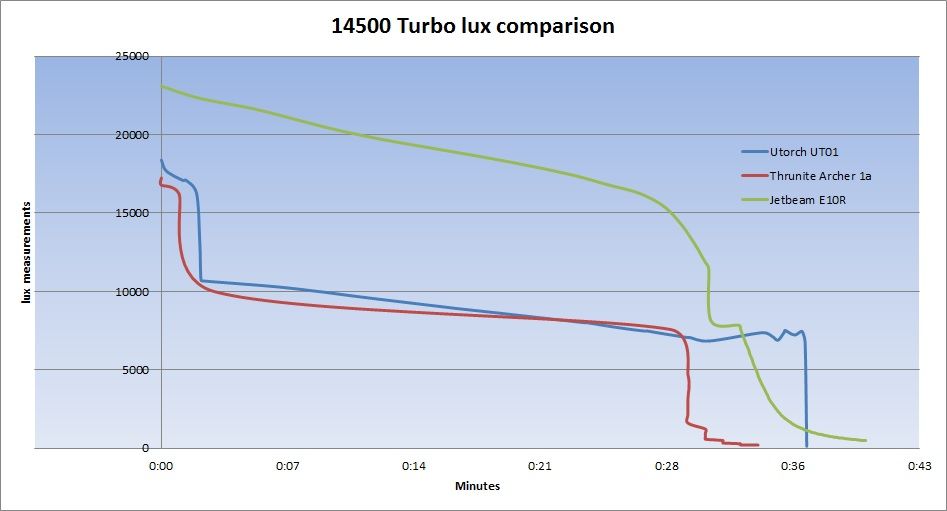 This light is a solid performer. You can clearly see it outperformed the more expensive Archer 1A with a 14500 in turbo. Please note the charts are raw lux. The jetbeam looks brighter because it is an xpl-hi and has a very focused hot spot compared to the other two. The Jetbeam and the Utorch are both great performers for the money. I literally couldn't be happier with the results considering this is a sub-$20 flashlight. Turbo mode in 14500 is hotter than your cousin after a few too many drinks.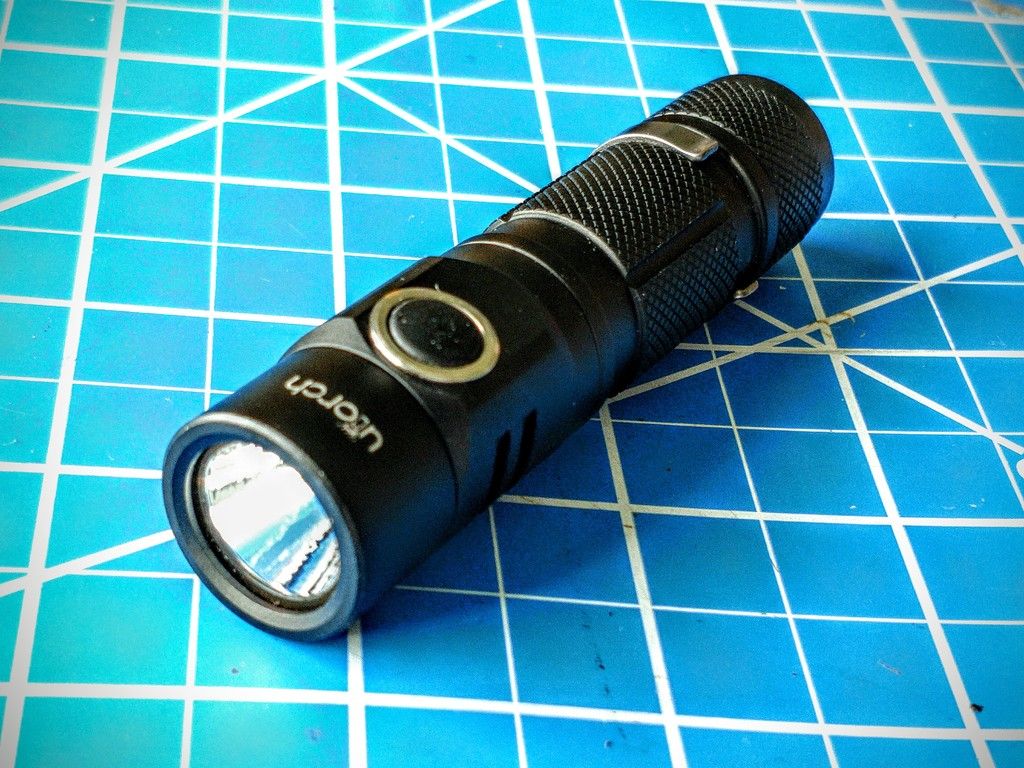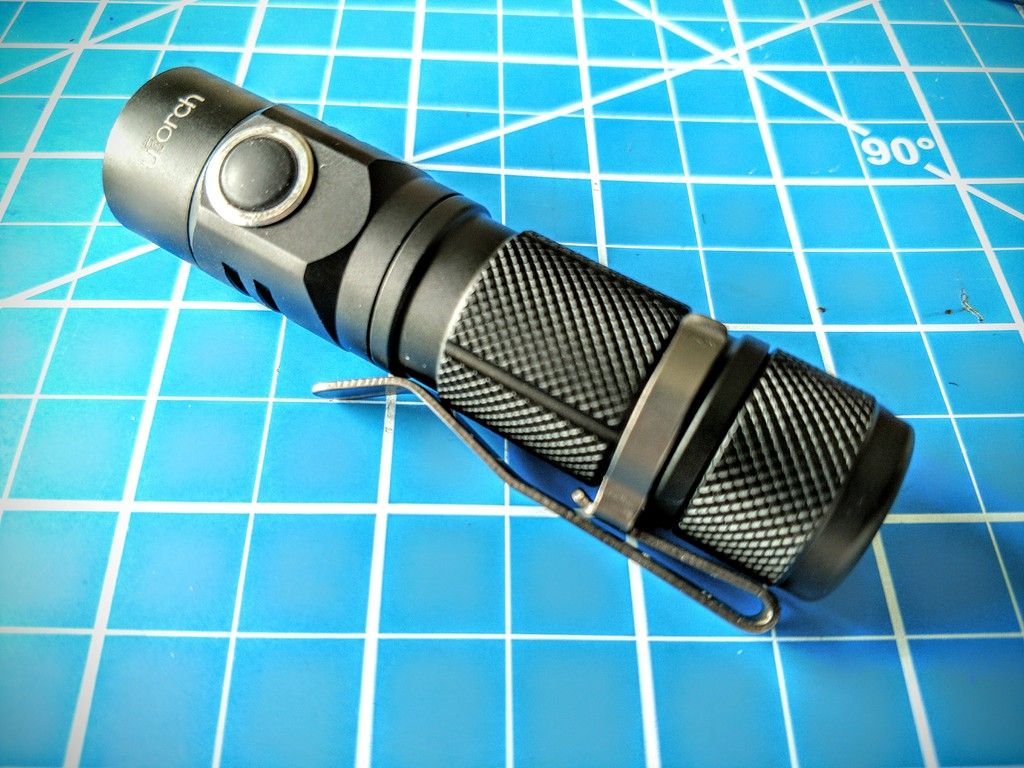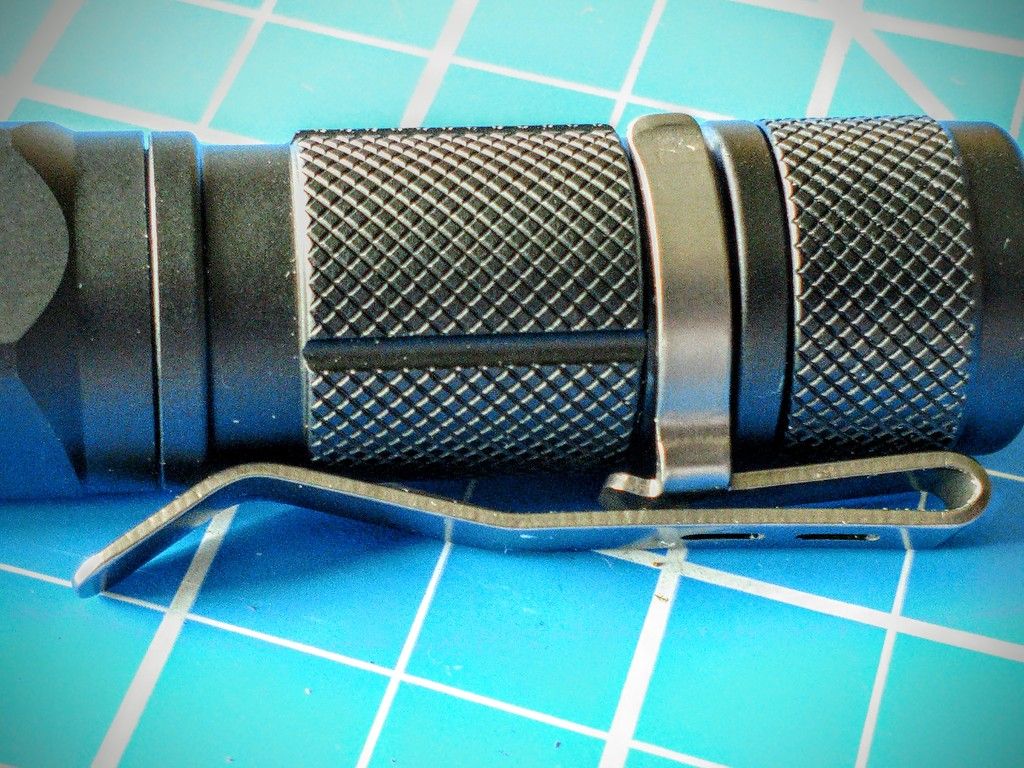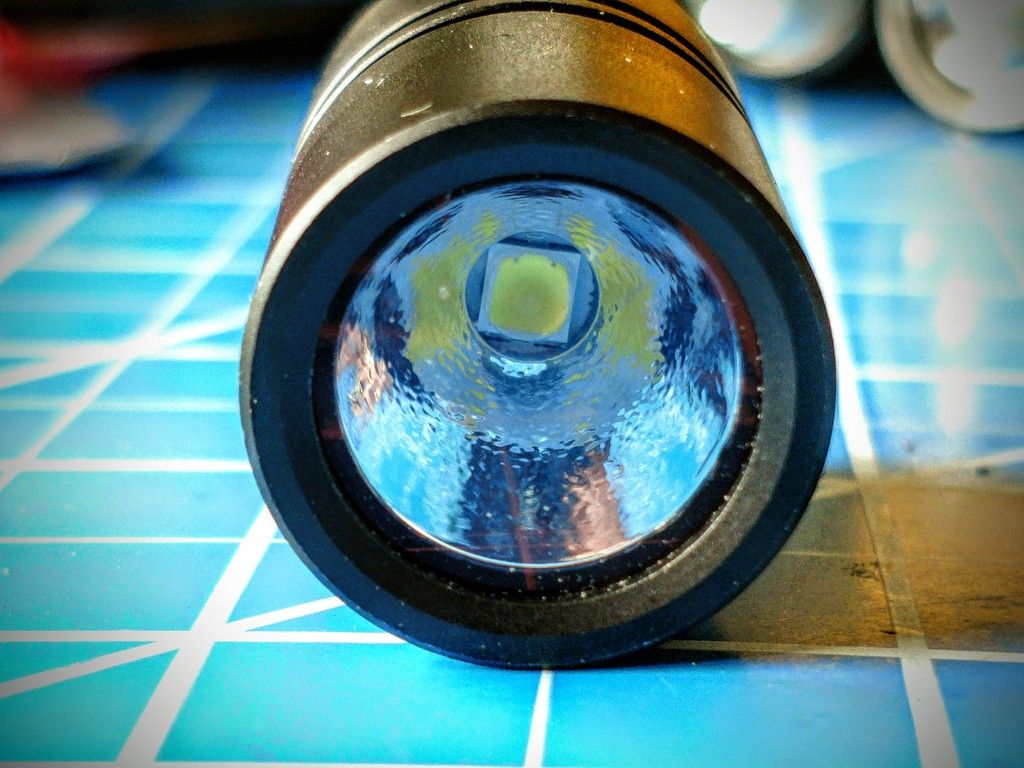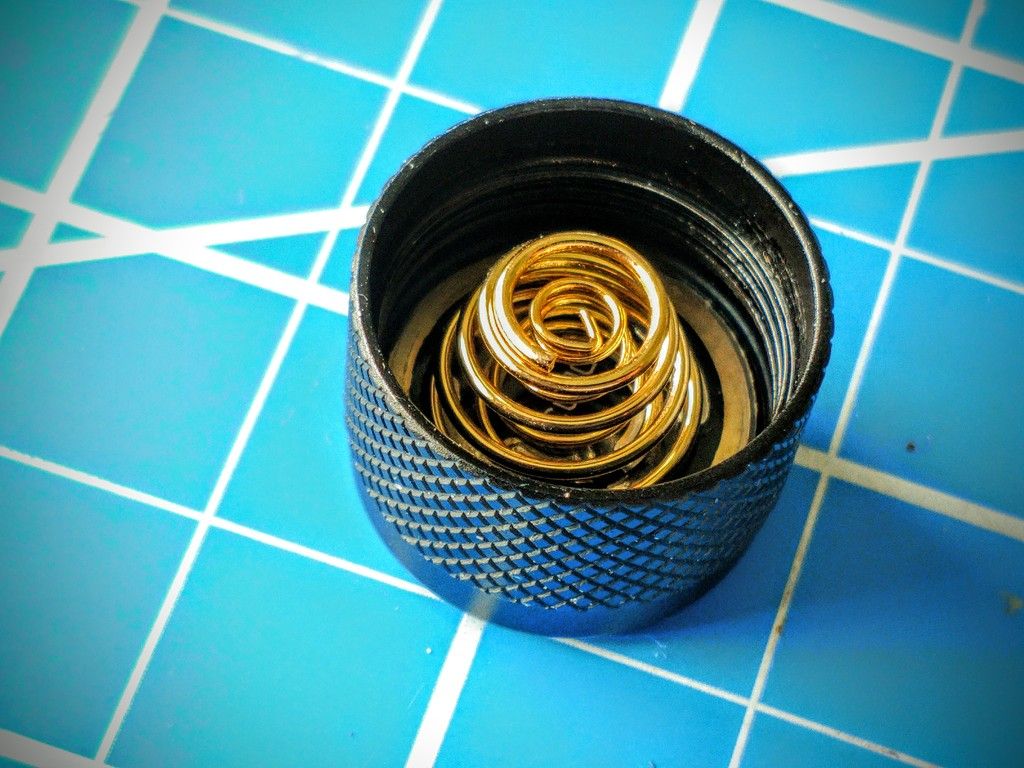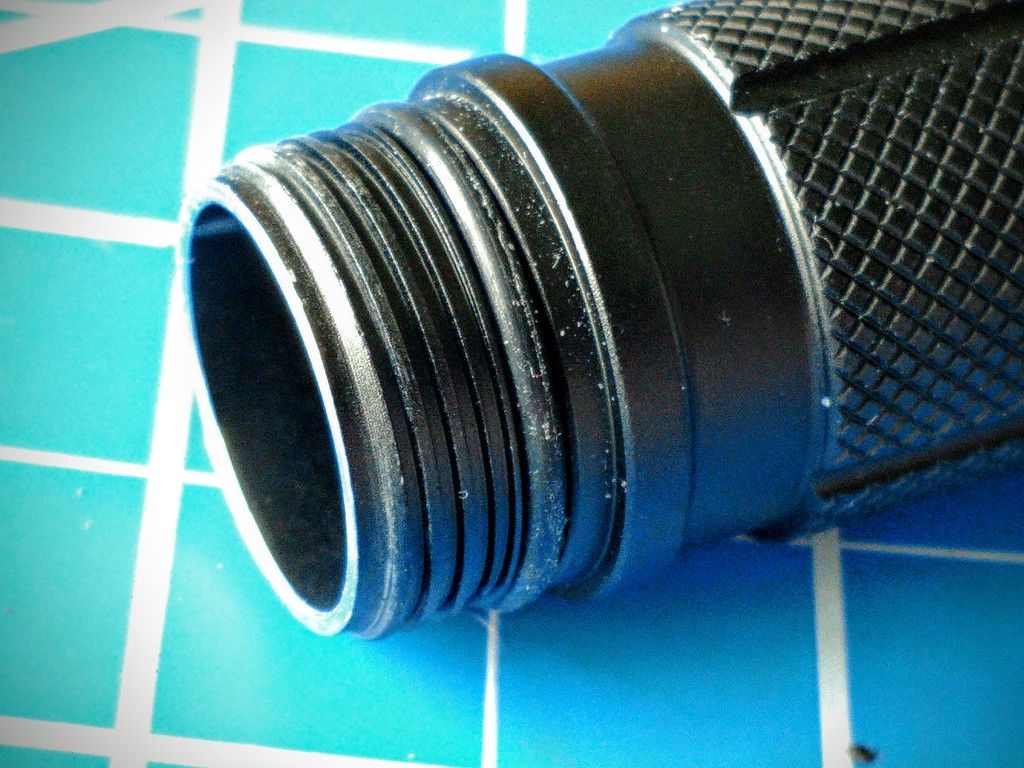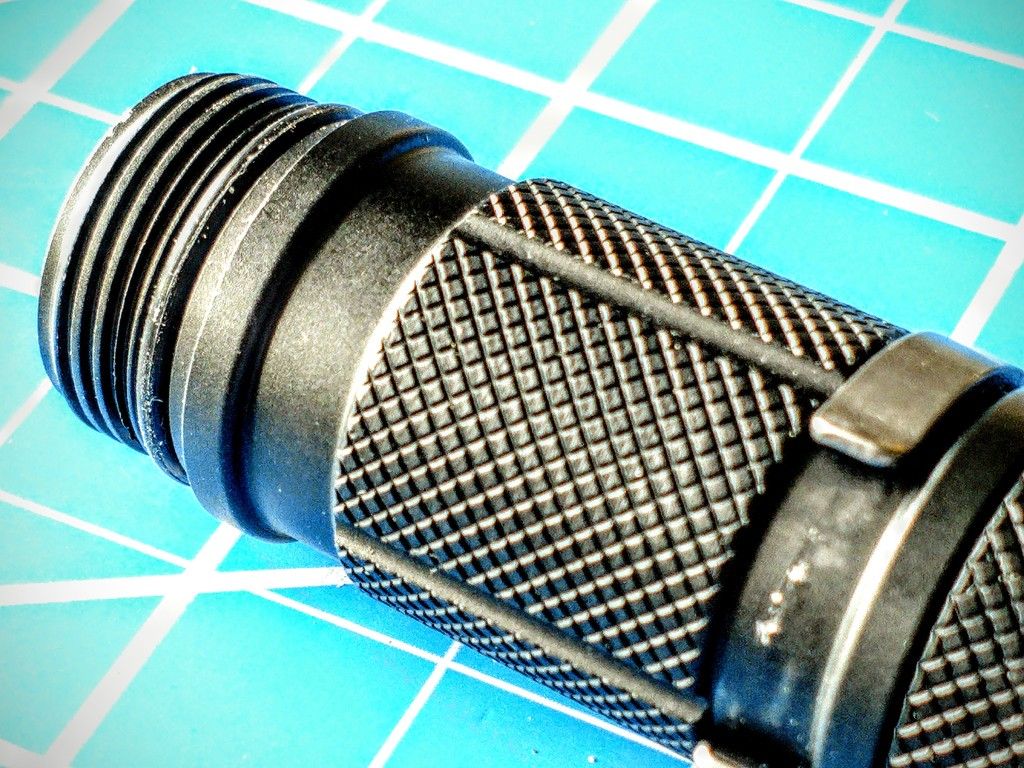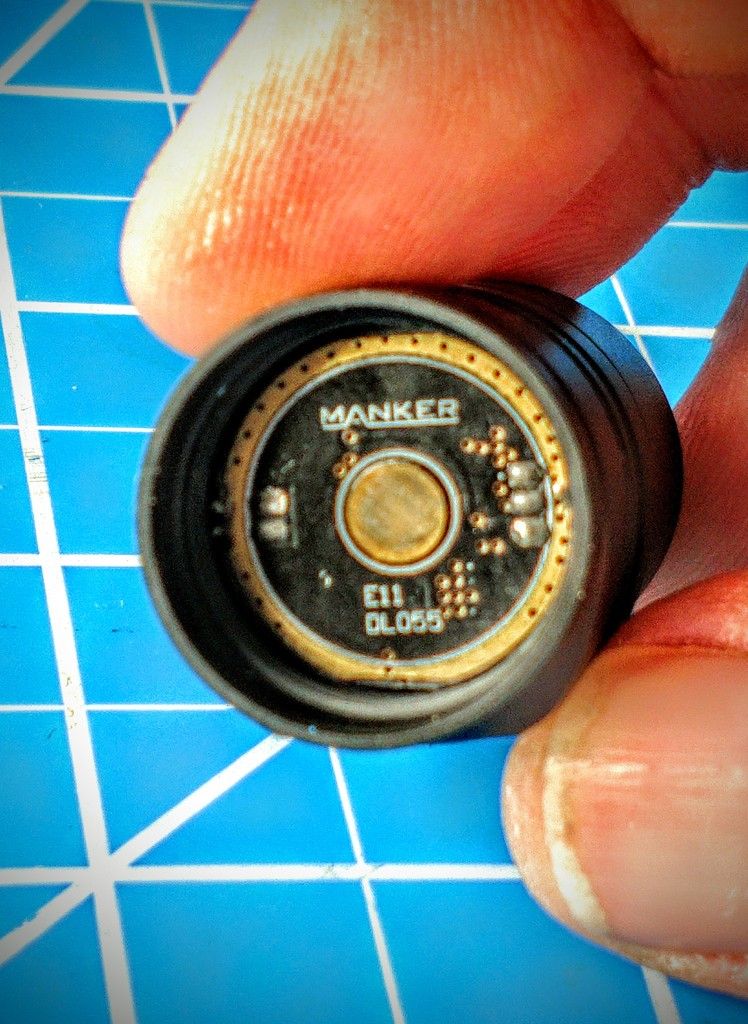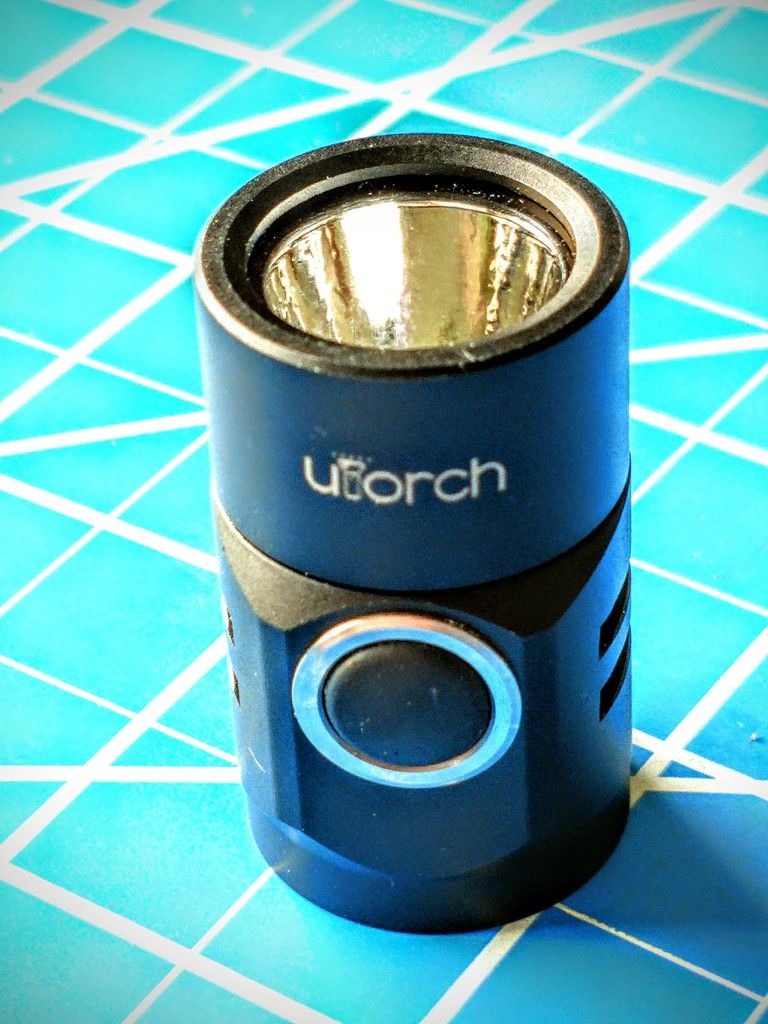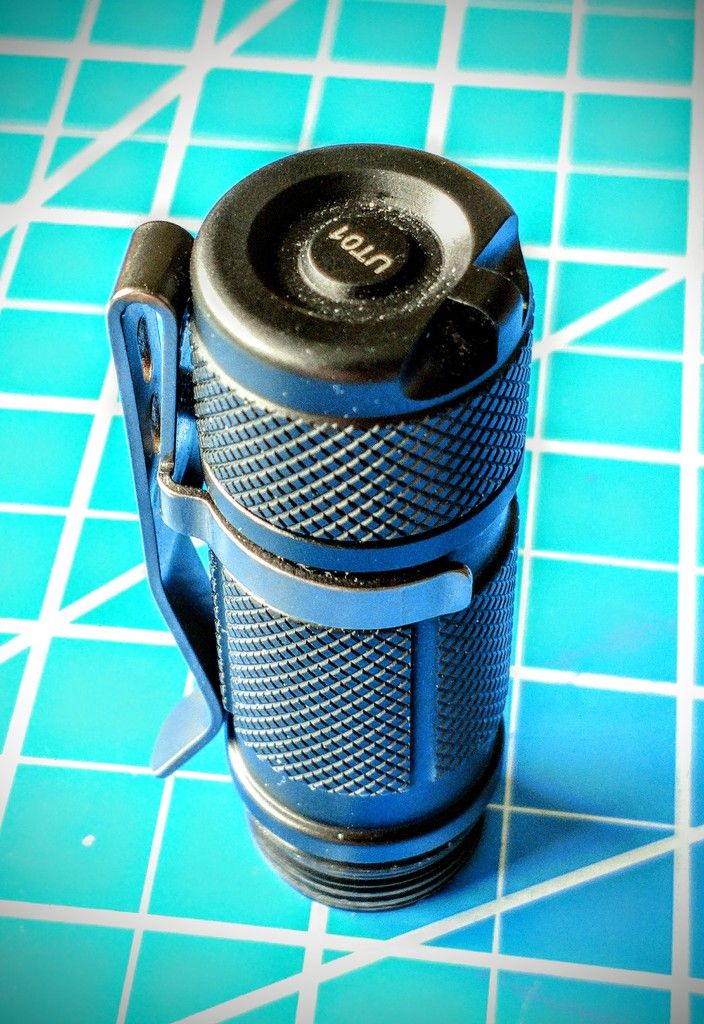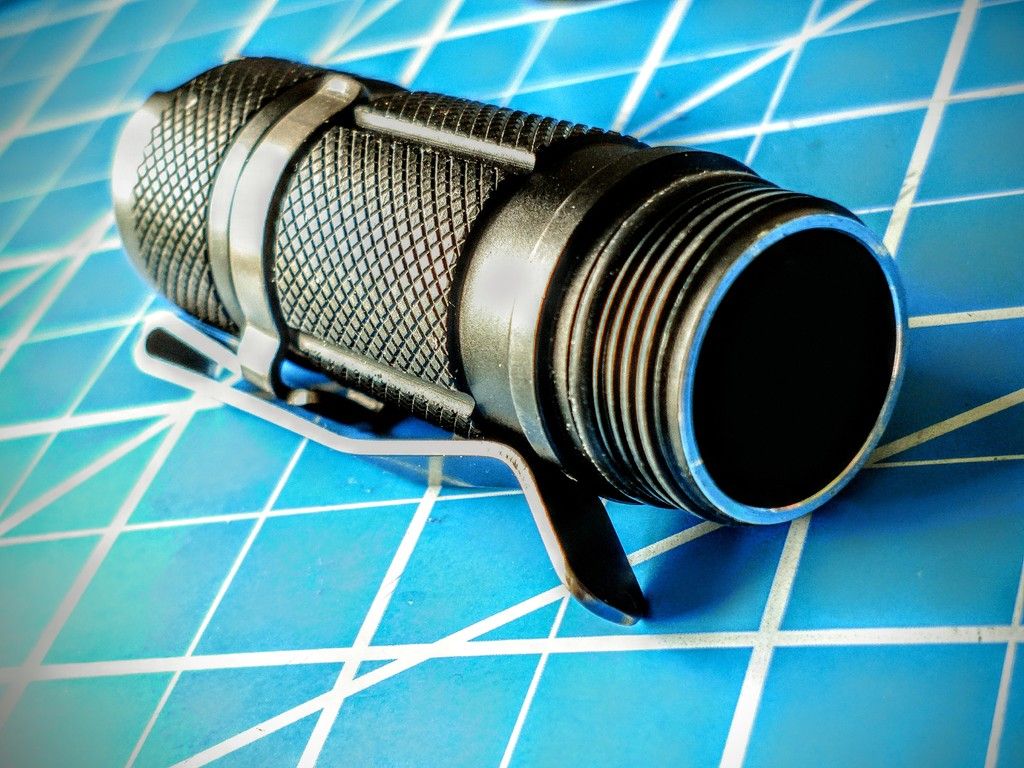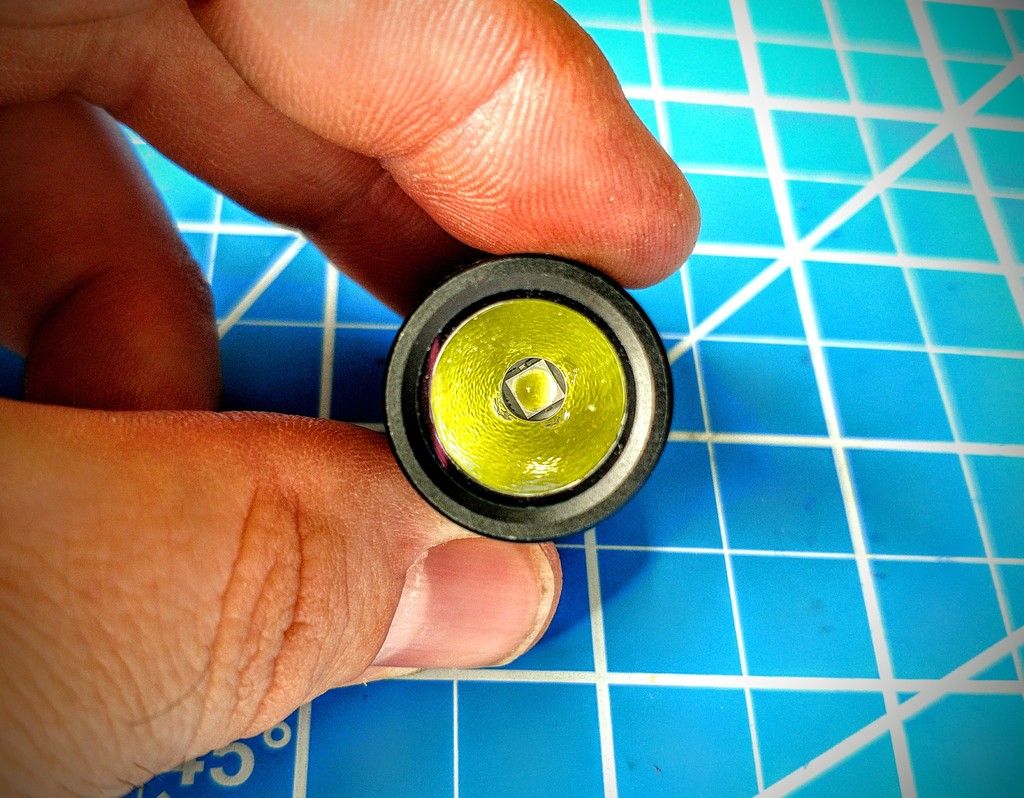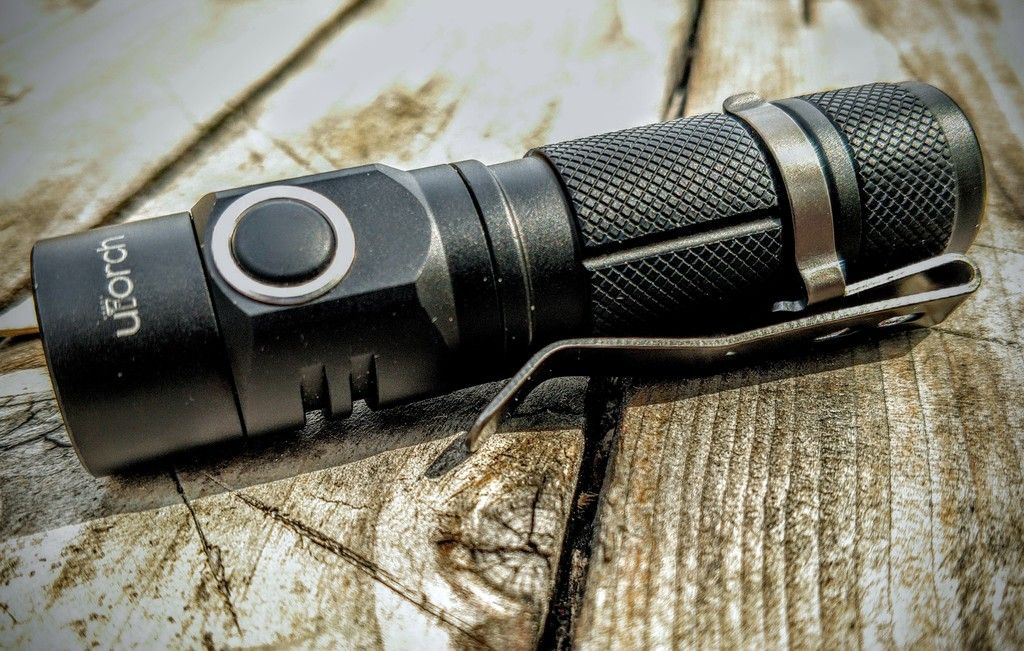 This little light is built like a tank. Nice thick battery tube, super stout spring in the tail cap, pocket clip is like a leaf spring on a truck. It tailstands terrific and carries well in the pocket. The threads are smooth and the only complaints I have is that the anno wears off pretty easy and that this light is very picky about battery size/button top. The threads were lubed and are annodized for a physical lockout of the light, which you are going to need with the high parasitic drain the light has.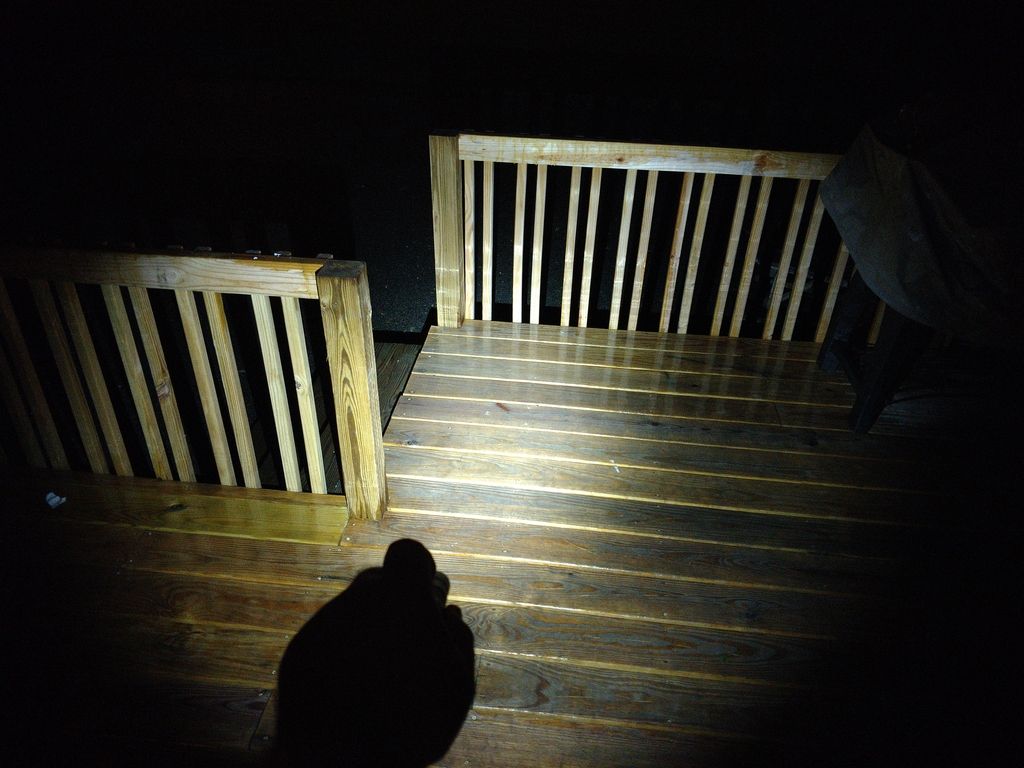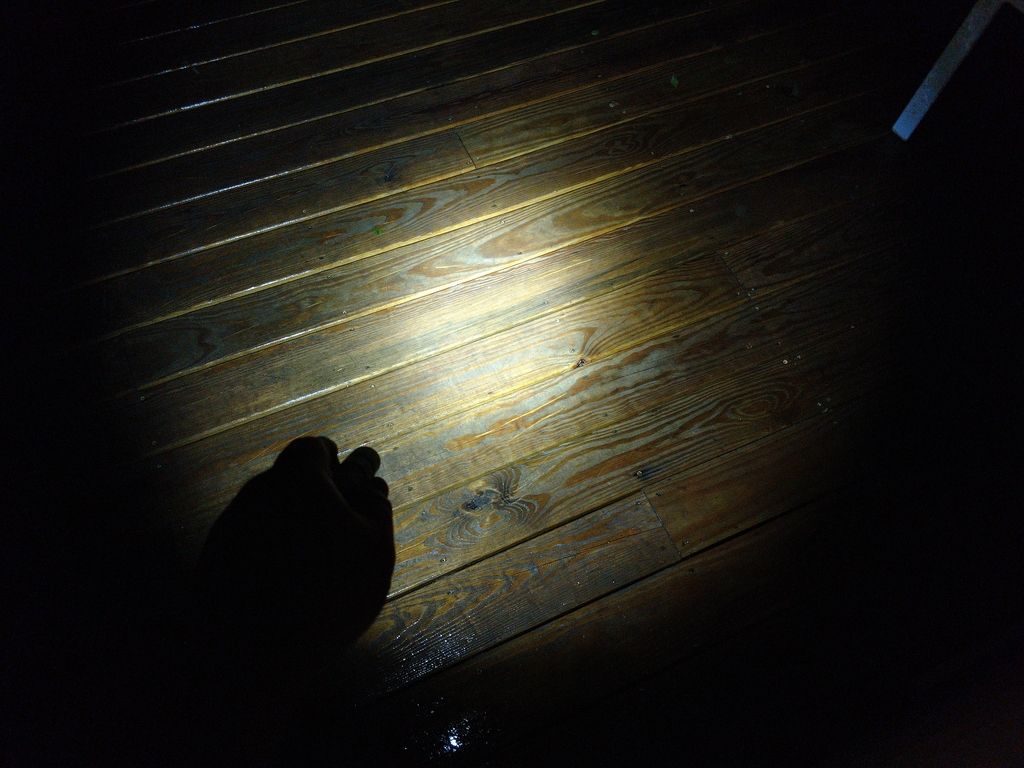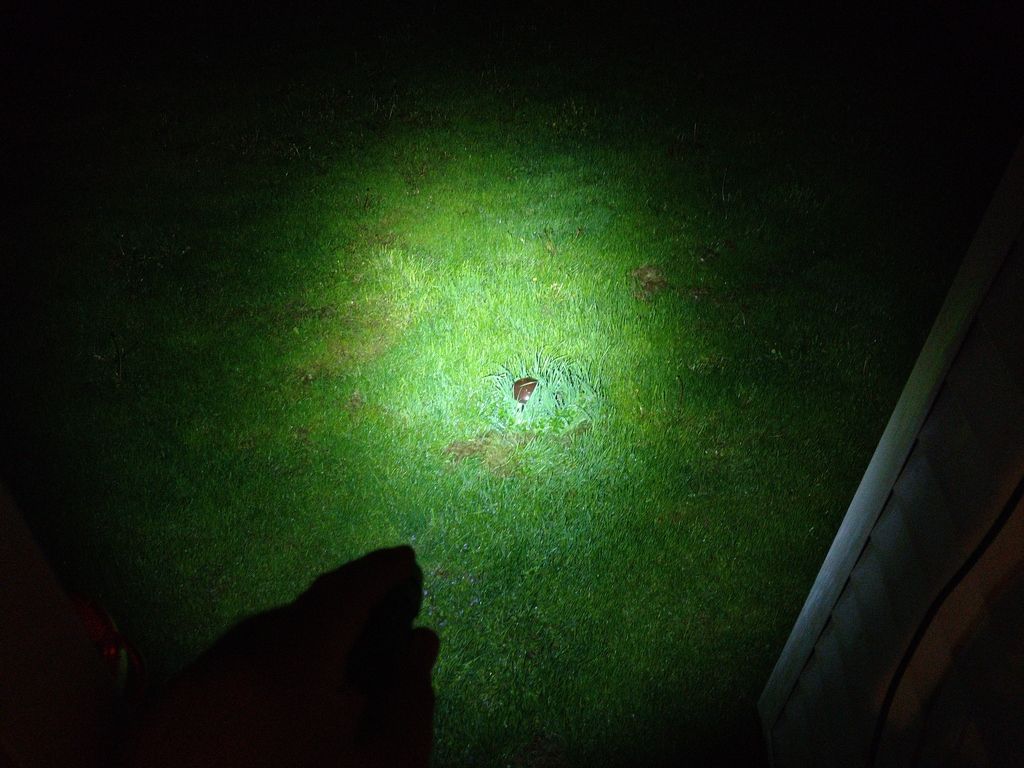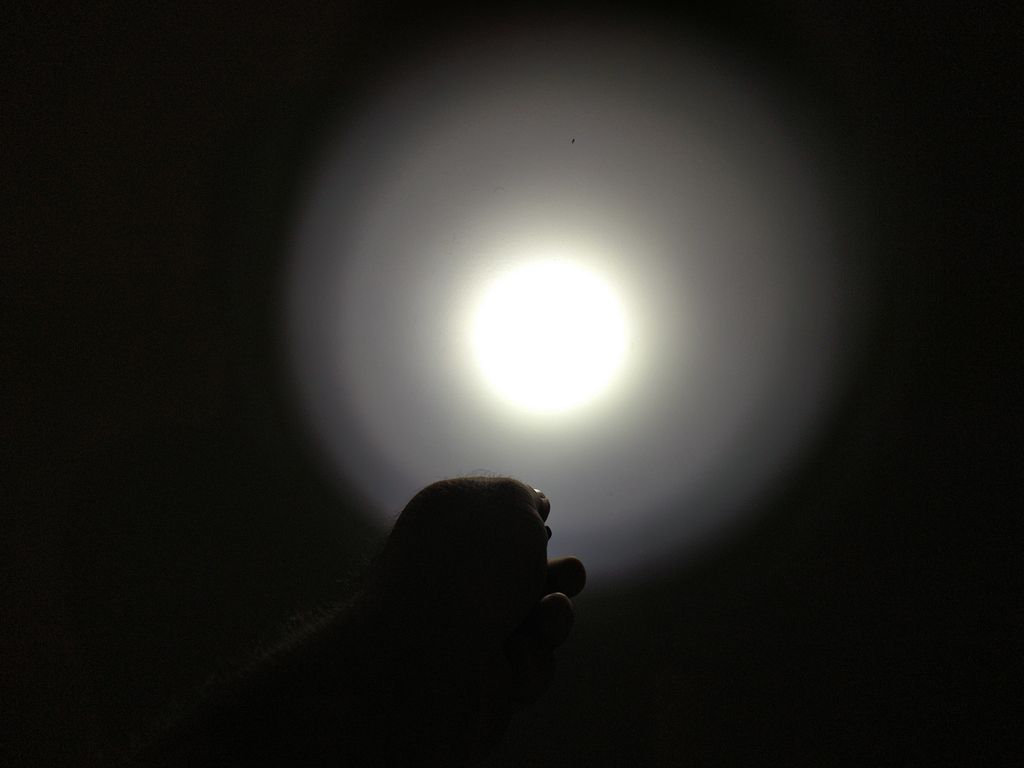 It's a pleasant enough tint. It could be a little bit warmer as far as I'm concerned. The OP reflector and the x-pl gives this light some decent backyard throw, but also keeps it diffused enough where you can read at close range. The hot spot seems to just disappear after about 20 yards.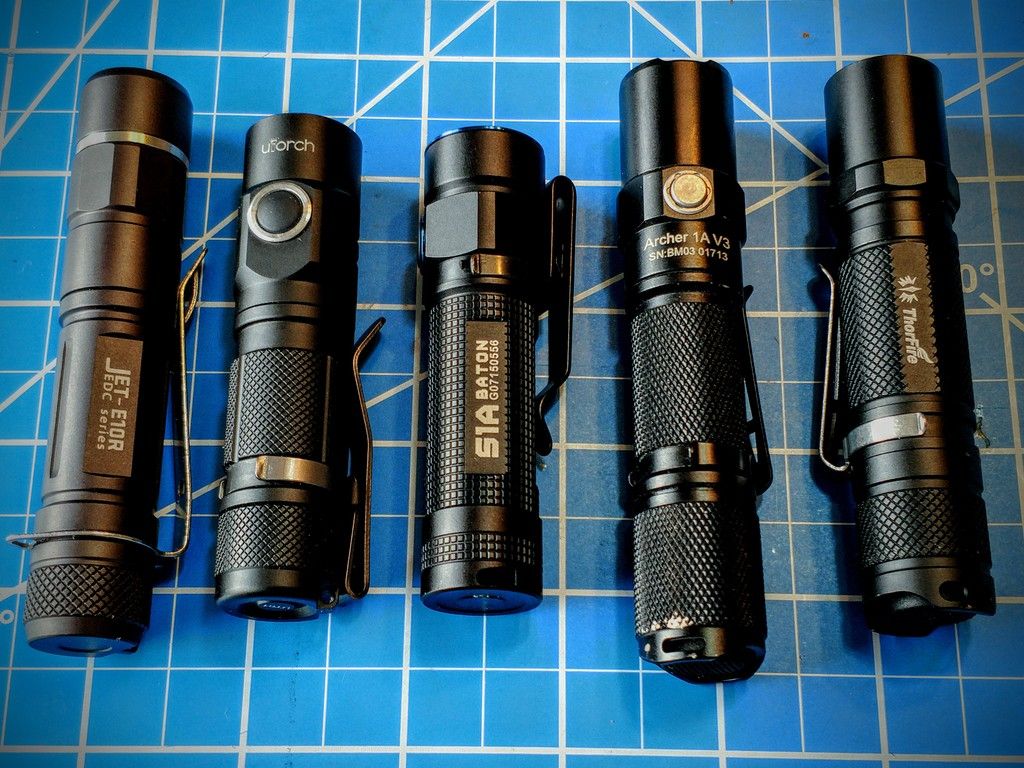 It's on the smaller end of the AA/14500 crew, and I'm ok with that.
To be honest I was a little reluctant to buy this light because of Manker's reputation for having problem lights. When the price dropped below $20 I crossed my fingers and went with it. I'm very happy with the light. At that sale price this light is an absolute bargain. It's very pocket friendly and great for EDC. tailcap lockout lets you also store it long term without fear of a dead battery. I like that they took the time to put a nice thick coated spring in the tailcap, a almost-too-strong pocket clip and a beam that is comfortable for up close reading. The UI is absolutely simple and I haven't accidentally strobed myself going down the highway yet. I'm a huge fan of the emergency beacon. Very handy when you are in a situation where you have to set down a light in the dark for a bit, but want to be certain you can find it once your hands are free again… ie taking a poop in the woods. But in all seriousness, it is a feature I use alot when camping. Say perhaps I'm cutting wood I will turn on the beacon and throw it in my pocket. If I do drop it or set it down somewhere because I'm focusing on not taking an axe to the shin I wont have to spend the morning hunting for it. Of course, I would strongly prefer the light have a sub-lumen moonlight. It seems I pretty much use turbo/moonlight 90% of the time I'm using lights. I'm a huge fan of the AA/14500 lights. It has the power of the 14500 for me, but I can easily switch to a NIMH or Alkaline if I'm lending it to someone.
It's a pretty versatile light. It's small enough that you don't notice it in your pocket, but bright enough to get most jobs done. You have a wide choice in batteries, and it strikes a nice balance of being useful close up, yet still throwing at backyard distances.
The test I often consider when reviewing a light is simple. If this light broke tomorrow, would I buy another??? The answer in this case is yes. This light is a poor man's Olight S1A. I really like the light, but I will honestly always be suspect of Manker because of their reputation with problem flashlights.