This is going to be a thread on my L6 just because it's gone through so many changes I can't keep track. Lol
First up is amp draw measurements with the stock driver and various resistors.
I received my new Uni-T UT210E so my current measurements will be in line with others here. I used a 6" length of 10 gauge wire on the tail cap. I measured both the Liitokala and KeepPower 5200 protected cells. Emitter was the xhp70. I only tested each for maybe 5 seconds so I could do a lot of tests without having to fully recharge the batteries each time. The hundredths place was rounded to the nearest 0 or 5. Springs are bypassed with mesh copper braid used for desoldering.
First up is the stock FX-30 driver with the 2 R082 resistors, no mods.
Liitokala
Turbo/high = 4.60 amps
Med = 2.55 amps
Low = 0.55 amps
KeepPower
Turbo/high = 5.10 amps
Med = 1.90 amps
Low = 0.45 amps
Kind of strange, I double checked it. Does anyone have a answer as to why the Liitokala were so low on turbo compared to the KP, yet the lower levels seemed normal? This is the first time I paired my Liitokala's with an unmodded driver so the results are surprising.
Next is with an R100 resister stacked on top of the 2 R082's.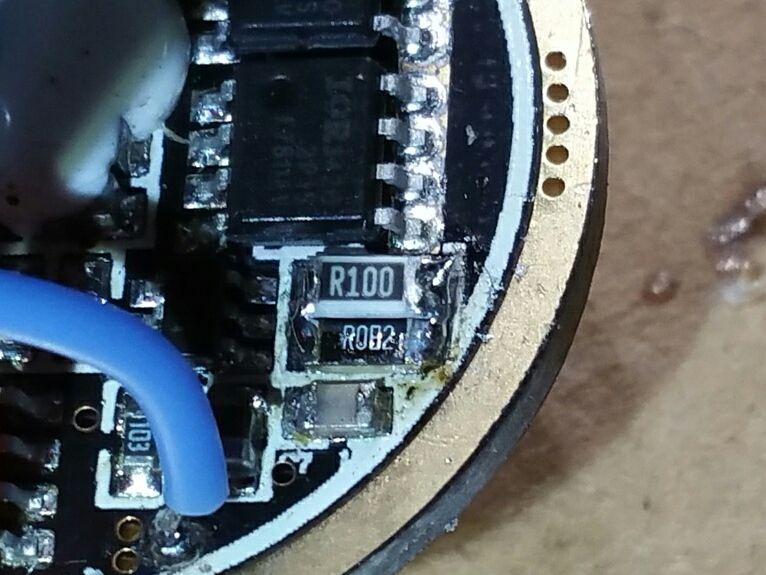 Liitokala
Turbo/high = 7.00 amps
Med = 2.60 amps
Low = 0.55 amps
KeepPower
Turbo/high = 5.70 amps
Med = 1.90 amps
Low = 0.45 amps
Next is with no added resister, but added a wire across.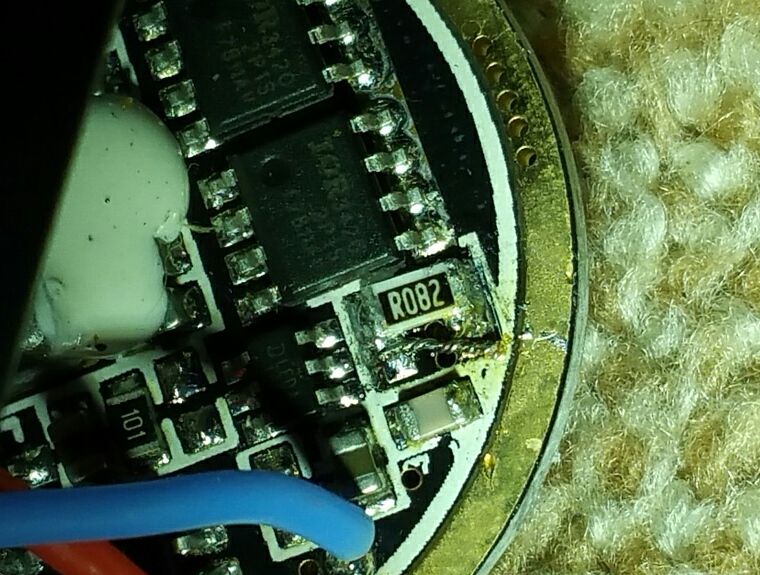 Liitokala
Turbo/high = 7.70 amps
Med = 2.70 amps
Low = 0.55 amps
KeepPower
Turbo/high = 6.10 amps
Med = 1.95 amps
Low = 0.45 amps
So 7.7 amp is the most I can get from this driver with the xhp70. My borrowed meter read 8.1, but all it's readings were a little bit higher compared to the Uni-T meter. Also, all my readings on the next lower power level showed the Liitokala as 0.70 amp higher than the KP.
I'm going to stick with the R100 mod for the time being. Once I get my lux meter back I'll do some comparisons between batteries to see how much brighter just a battery swap can be. I've also got some R082 and R120 resistors I can try, but I doubt there will be much difference over the R100. Plus it's a pain soldering those things.
Maybe a smaller soldering tip would help.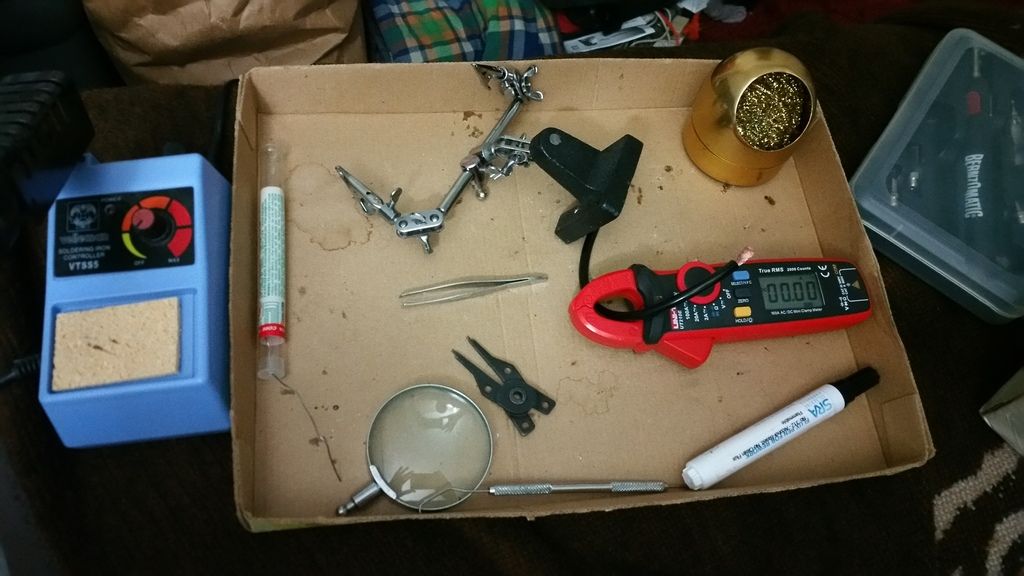 —
My Convoy L6 thread with Texas Avenger FET driver, Narsil ramping firmware, lighted side switch and cut down SMO reflector. Lots of amp draws on stock driver as well.