Review example was provided by Lightinthebox.
They made good discount for review, so here are links to both versions: XP-G2 and Hi-CRI .
I think that all of you know this model, but few had chance to try it. So i`d like to share my opinion about it. I`ll appreciate any comments of those who own this light.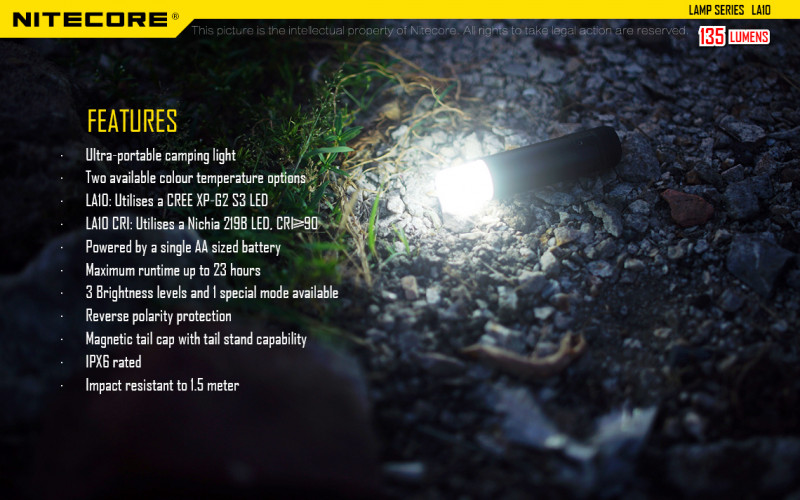 PACKAGE AND APPEARANCE
Bumblebee-coloured paperbox, well known for any other Nitecore products.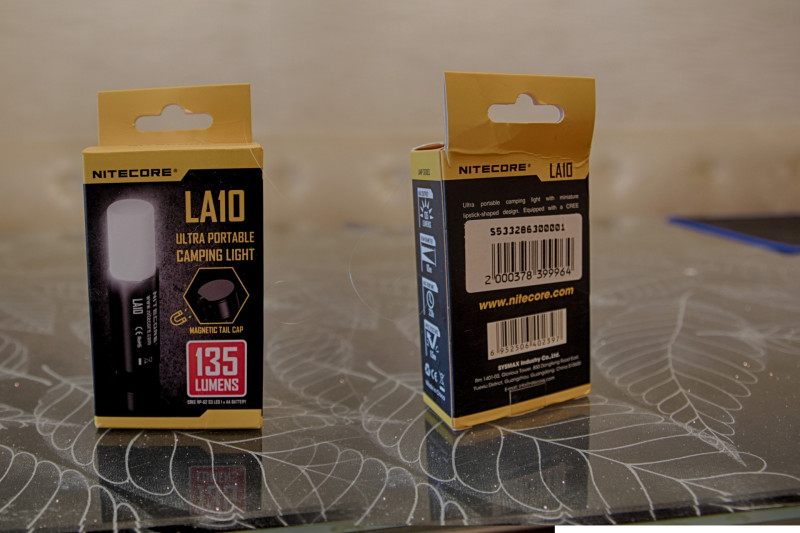 Package includes LA10, a pair of o-rings, lanyard and manual with warranty card.
Flashlight itself is so much like to lipstick – size and retractable part, my daughter immediately grabbed it and start playing fashion chick.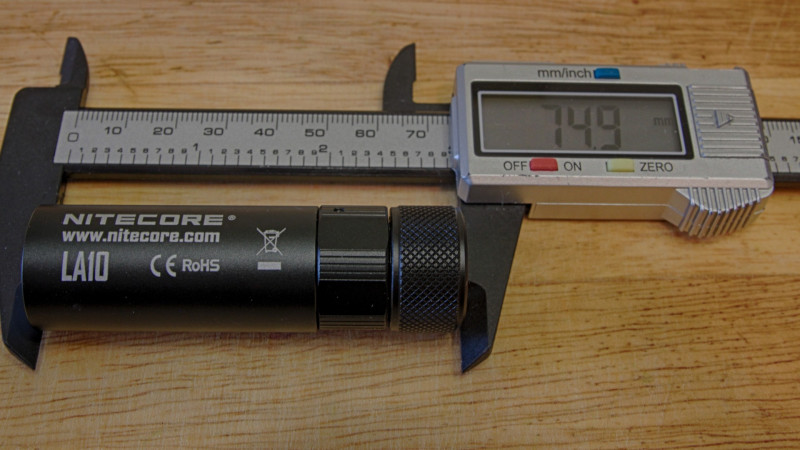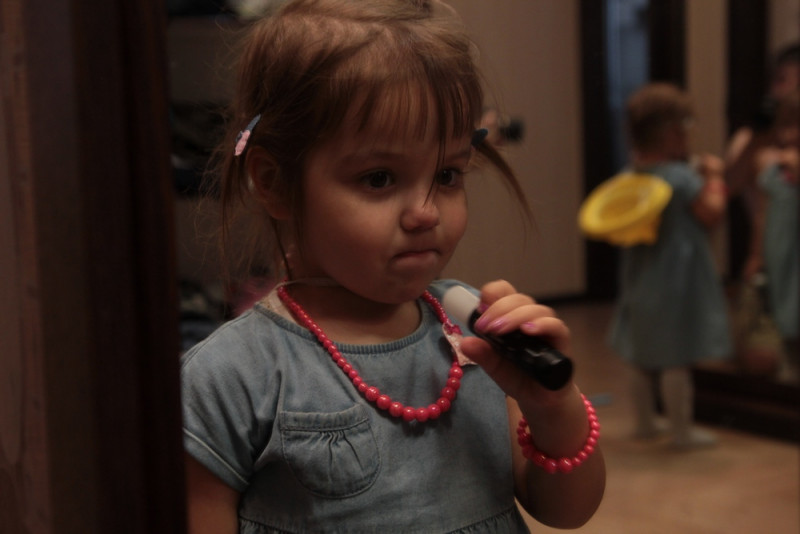 With diffusor off, LA10 is just short black cylinder with one matte white side.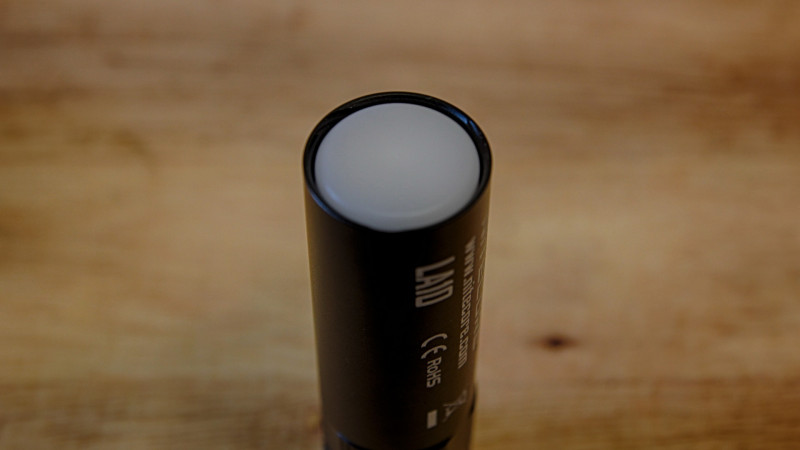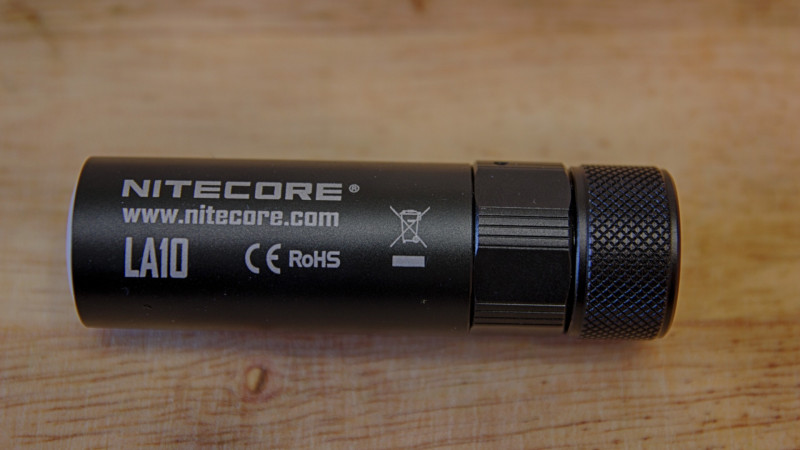 When you twist tail and all the 3cms of diffusor are retracted, that looks like lipstick or small clone of laser sabre.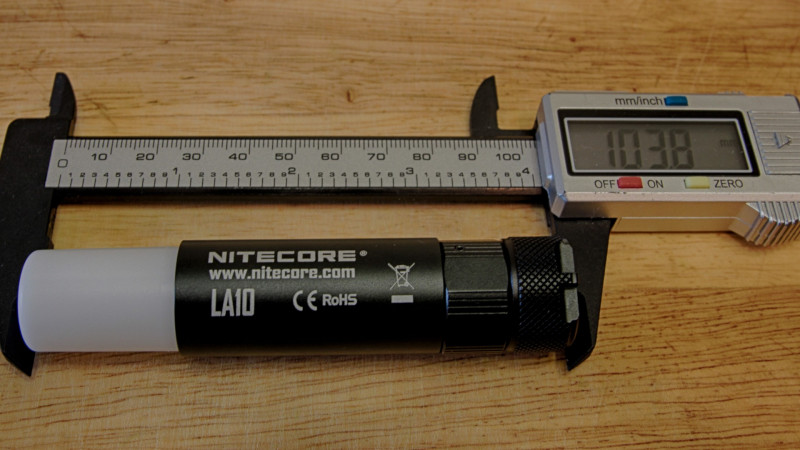 There is jus tone spring, from tail side, and there is a contact plate from head part.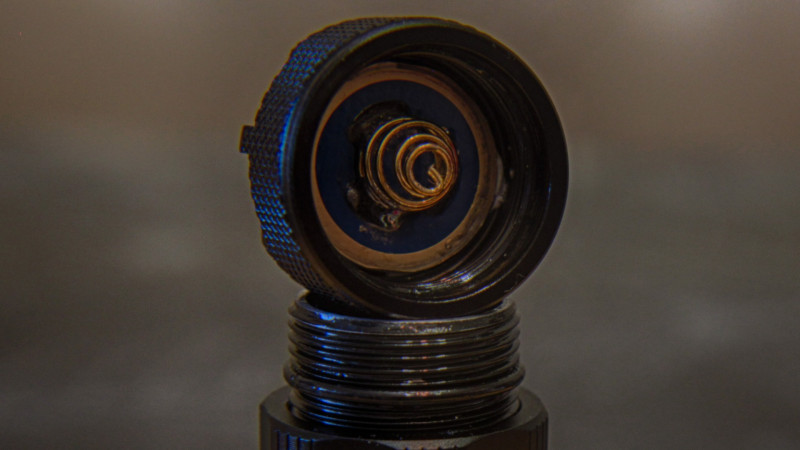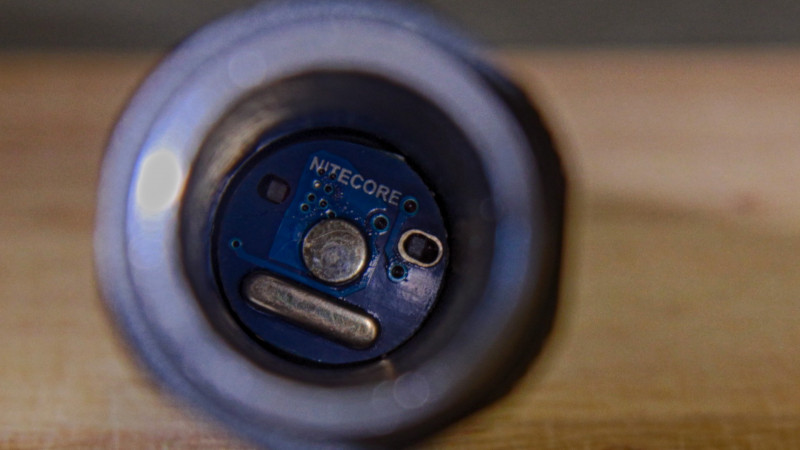 Threads are mid-sized and well lubricated.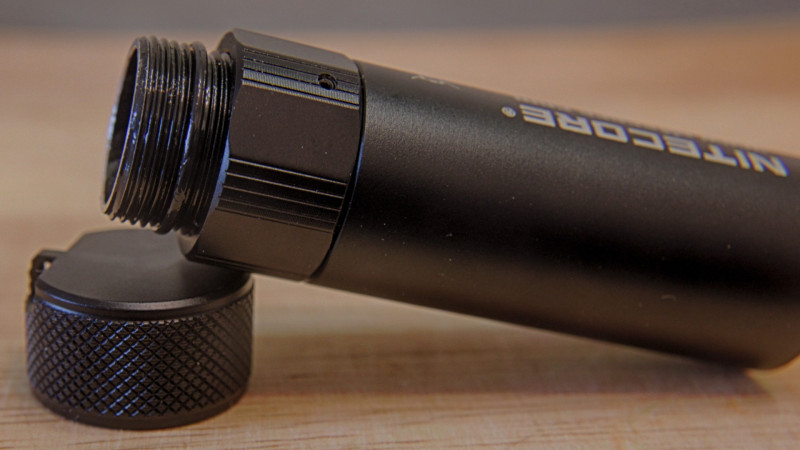 Magnet at tail, nice feature that seems to be employed here by each manufacter.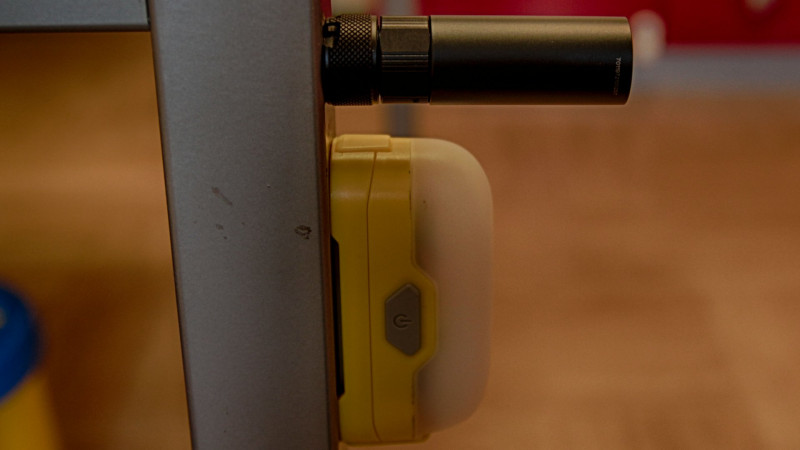 Btw, the only knurling here is also in tail, and there is also hole for lanyard. As UI is based in tail twisted, knurling is a must.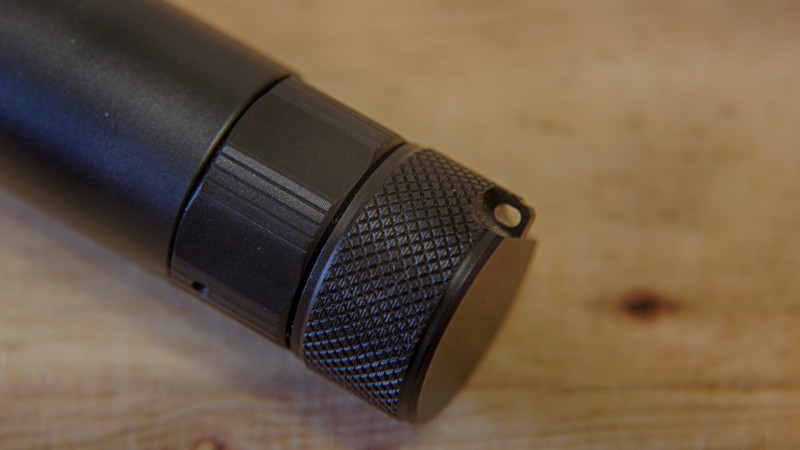 With diffusor hidden, LED stays very close to it. There are a very wide spiral threads on which diffusors moves up and down.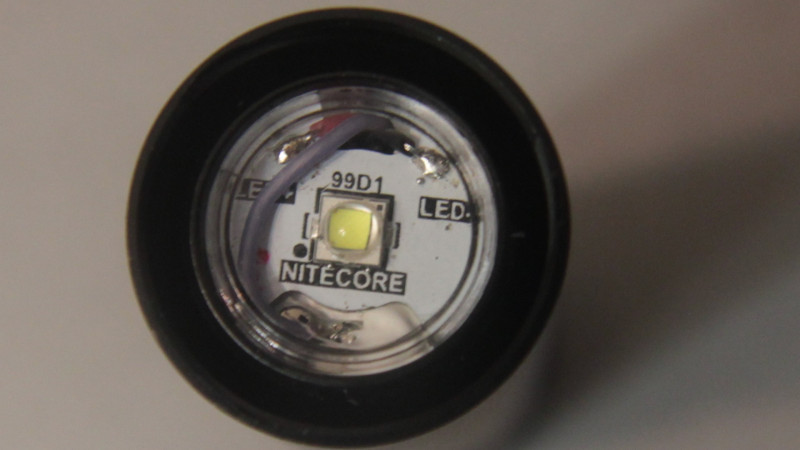 Well, what about built quality – i`ve got nothing to complain about.
Size is also ok to carry around in pocket, LA10 fits hand well.
UI
Simplest – just twist tail.
Starts always from LOW.
LOW-MID-HIGH-BEACON.
*PERFORMANCE
*
My XP-G2 S3 is regular CW, there is no visible PWM-shimmering in any mode.
Well, that stuff is something REALLY unusual. I think that LA10 is mostly camping light rather than regular one. One member of our Russian forum measured output for LA10 CRI and there were:
а) brightness is ok, as stated. Wow, that happens not often )
б) 89lums vs 54lums (diffusor retracted\hiden). So a lot of lights get lost when LA10 is in regular flashlight mode.
I expect (and it seems to be so, just visually that brightness of XP-G2 is also as stated.)
And now are my impressions.
1) Diffusor hidden.
Light is very-very diffused, even in this state. That is good for sidelight and expectedly bad for longthrowing as well.
LOW – just shelfe-keyhole light, no more
MID – ok to illuminate path in 2m range ahead.
HIGH – definitely ok for walking around, i`d say 4m range in open air. And that `ll be 4m of very wide light. In room thatl`ll be even longer range.
2) Diffusor retracted.
LOW – Ok for tent, to move inside it clearly seeing things. Or if you want some dim light for night reading of Necronomicon )) oh, no, that`s too dim for reading, sorry.
MID – in small tent you may even try to read. Sittting in 3×4m room I tried to read numbers at my debet cards, not cool. Too dim. Just from small room or tent. What about larger room , that will be ok just to sit there and talk, you`ll see thing around clearly, but reading will be painfull.
HIGH – wasteful and short mode. Definetely bright for adapted eyes, will give normal illumination even for 3×4m room. May be you can even read, though that`ll better required CL25\30r. For tent that is definitely ok mode for reading.
Some charts. I used Enelong with 1950-1970mah current capacity. Eneloop Pro would definitely perform a way better. Last one gets discharged till 0.93v
I`d choose MID mode as reasonable for output\brightness ratio.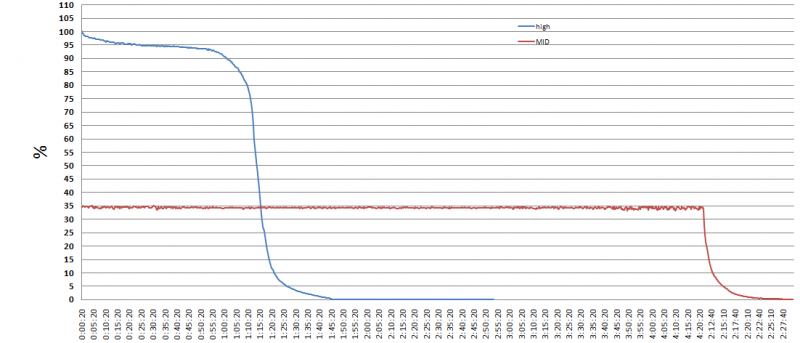 OVERALL.
Quite positive impressions. Though that thing is a really strange one and have negative side of any universal product (being worse than a specially designed product), LA10 still can be definetely functional
AA is a sort of battery that you can find anywhere, that is a positive side, and to provide camping light. carrying a pair of AA is not a problem.
Of course you can use regular light with silicone diffusor, but that`s an another story.
So, too dim for 4-5 persons tent, definitely ok for regular 1-2 persons tent.
Good and affordable light for kids, may be for car repair, as it has magnet and extremely diffused light that also can be immediately turned to focused one.
Кстати да, у них появилась и HiCRI версия, цена которой будет 22.99$.