LiitoKala 18350 900mAh (Pink)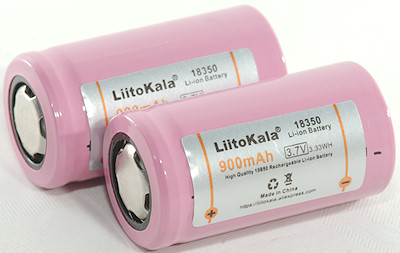 Official specifications:


Battery Type: ICR 18350

Battery Voltage: 3.7V

Battery Capacity: 900mAh

Battery size: 18 * 35mm

Battery internal resistance:
Charging cut-off voltage: 4.2V

Discharge cut-off voltage: 2.75V

Standard charging current: 450mAh

Maximum charge current: 1800mAh

Maximum discharge current: 2700mAh


LiitoKala sell a fairly good 26650 cell, how about their 18350 cell, is it also a good one?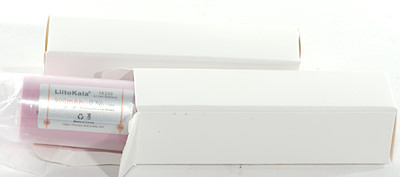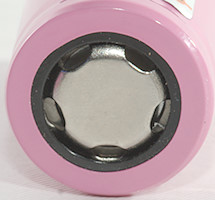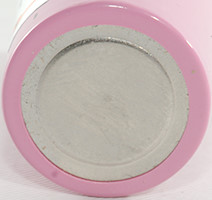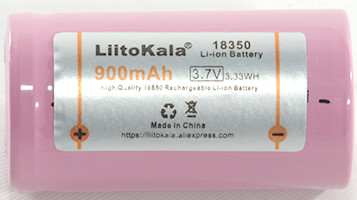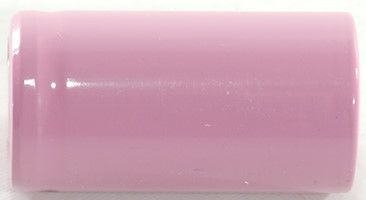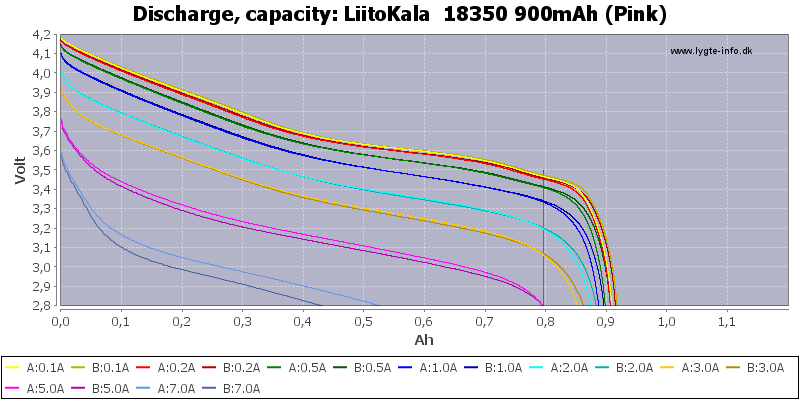 The discharge curve looks good up to 3A, this is fine for a 2.7A rated battery.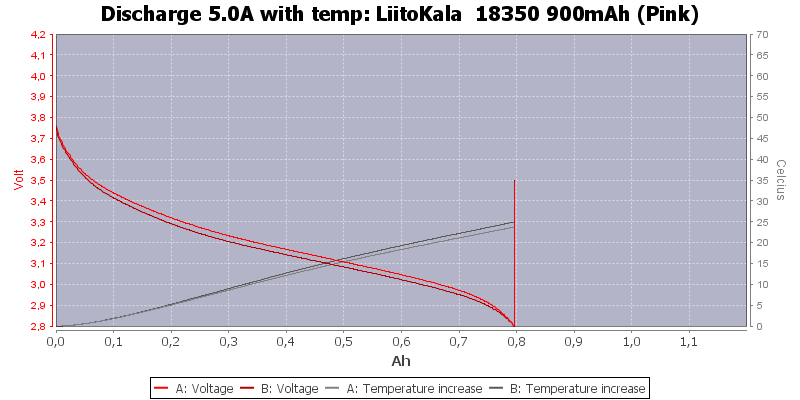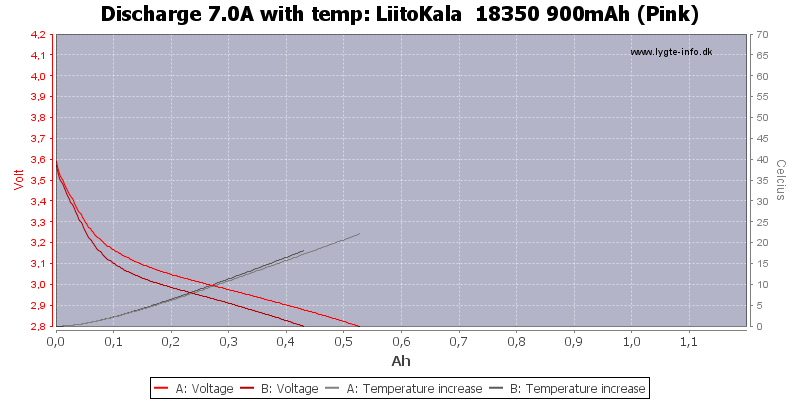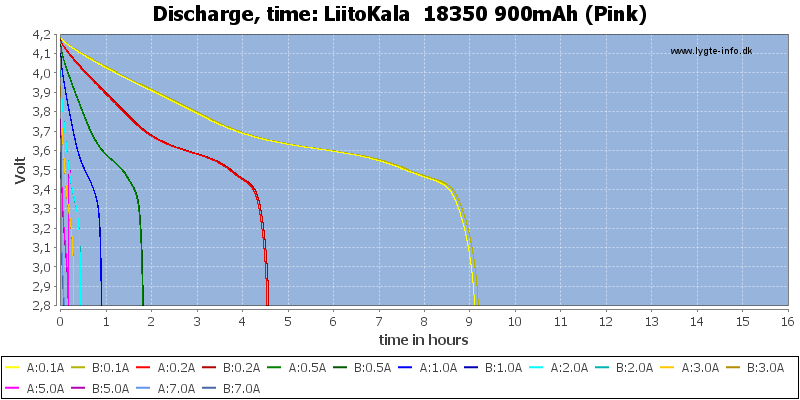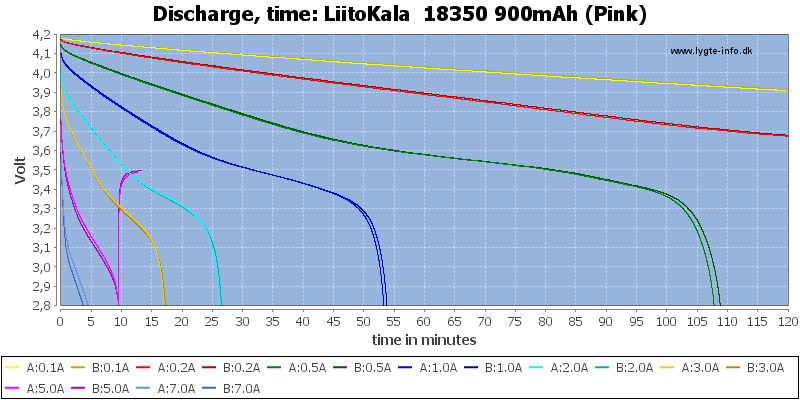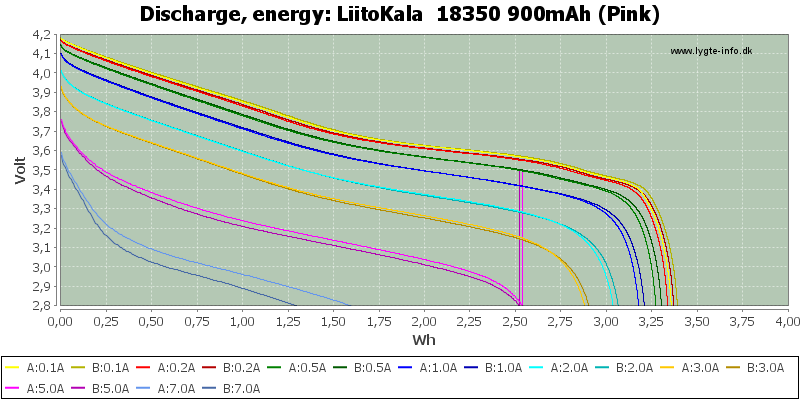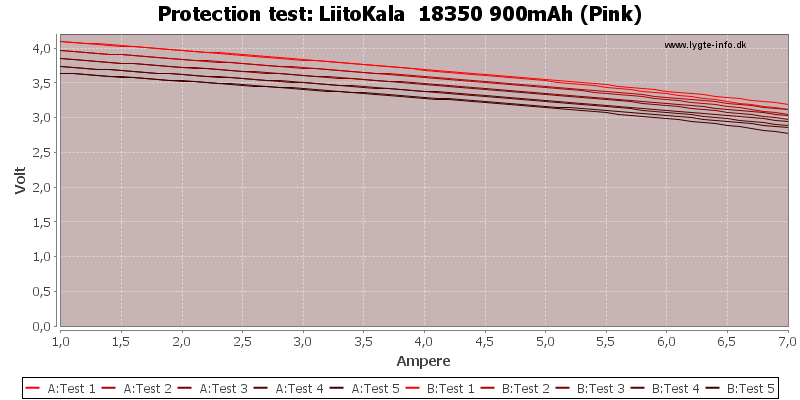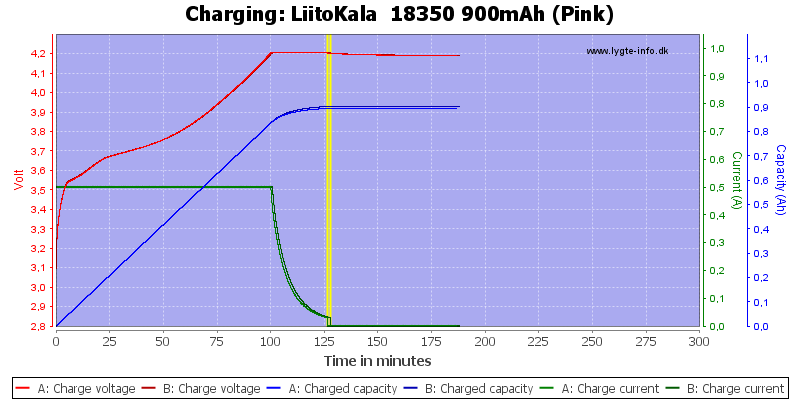 Conclusion
These batteries has good performance at moderate loads.
Notes and links
How is the test done and how to read the charts
How is a protected LiIon battery constructed
More about button top and flat top batteries
Comparison to other LiIon batteries