Sofirn AA 2600mAh (Black-Blue)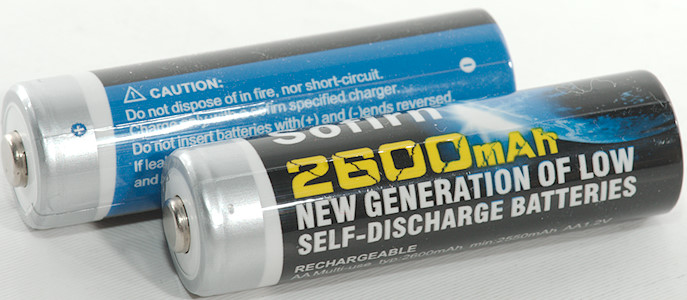 Official specifications:


Capacity: 2600mAh

Voltage: 1.2V

Chemistry: Ni-MH

Rechargeable: Yes


PCB

Protected Board: No


Maximum temperature raise at different discharge currents: 1A:+1,6°C, 2A:+4,1°C, 3A:+7,0°C, 5A:+13,9°C, 7A:+19,6°C, 10A:+24,7°C
This is low capacity NiMH for the Sofirn brand (But high capacity for all other brands), how good are they?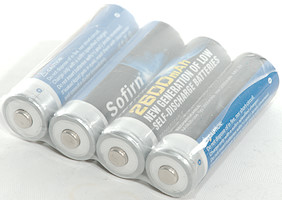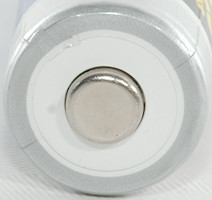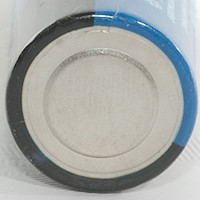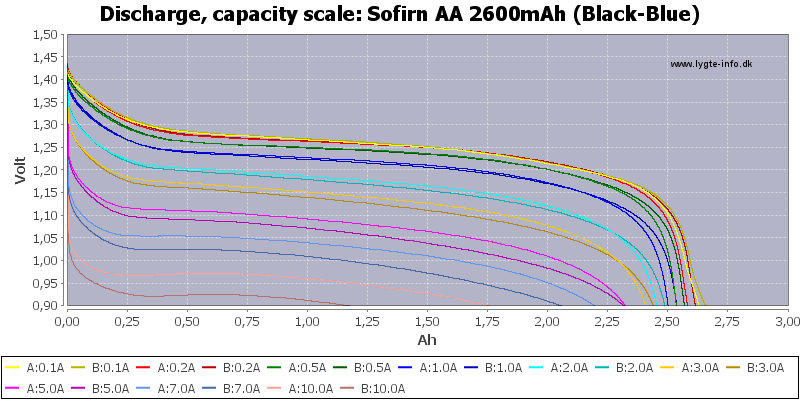 Discharge curves are not nice, but acceptable for NiMH and capacity is around 2600mAh.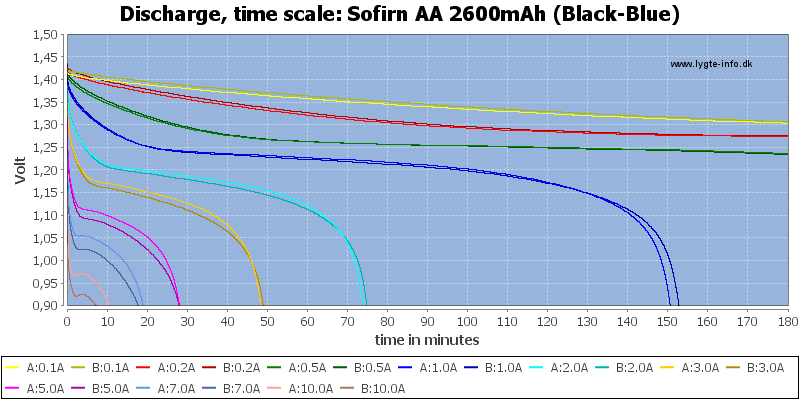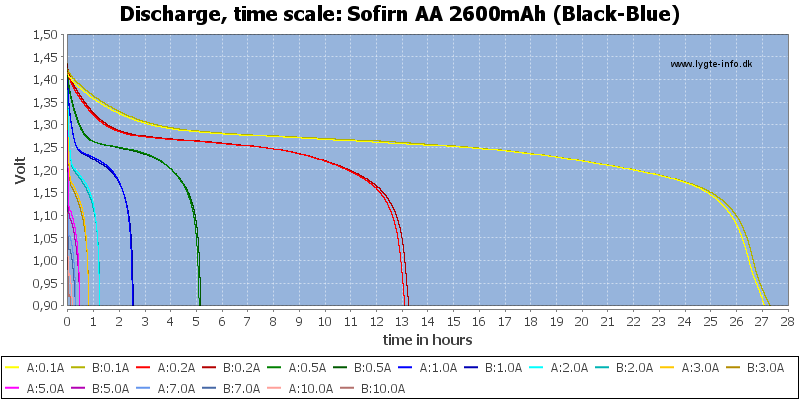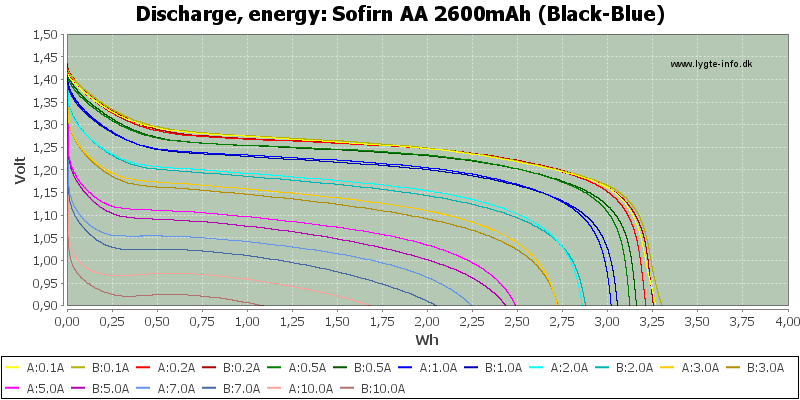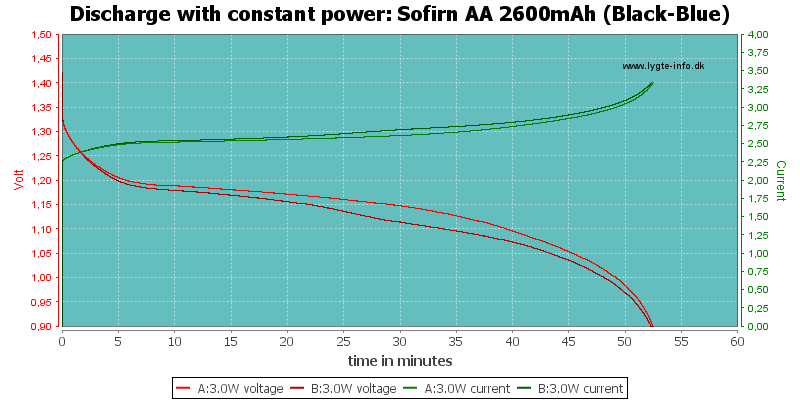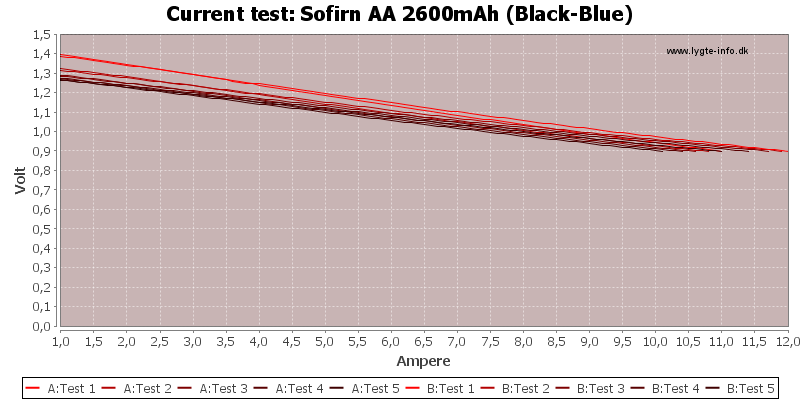 Conclusion
These cells are much better than the 2800mAh from Sofirn, this time the rating is correct and the cells has acceptable performance.
Notes and links
How is the test done and how to read the charts
Compare to other AA/AAA batteries: Alkaline/NiMH/Lithium