Jaxman 26650A 5000mAh (Green)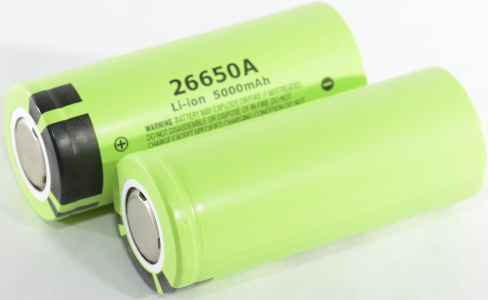 Official specifications:


Voltage : 3.7V. Max.4.2V, Do not Discharge less than 2.75V

Size: OD26mm x L 65.0mm

Weight : about95g/pcs

Fully Discharge voltage: from 4.2V to 2.75

THIS BATTERY IS NOT A PANASONIC PRODUCT! WE HAVE A SUPPLIER WHO PRODUCES BATTERY, WE DESIGNED THE SKIN(heat shrink tube) AND TITLED IT 26650A .ALL IS BY OURSELVES.

THE CAPACITY OF THE BATTERY IS REAL >5000mAH, normally is 5000-5300mAH varies from different batches.


Another 26650 battery with high capacity.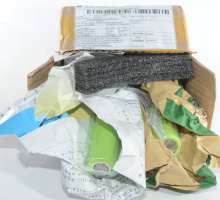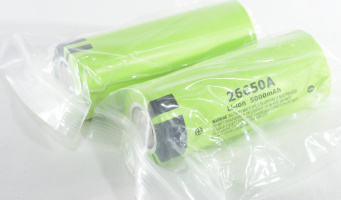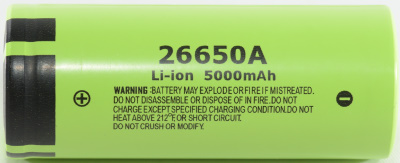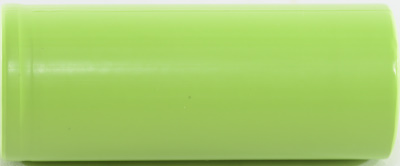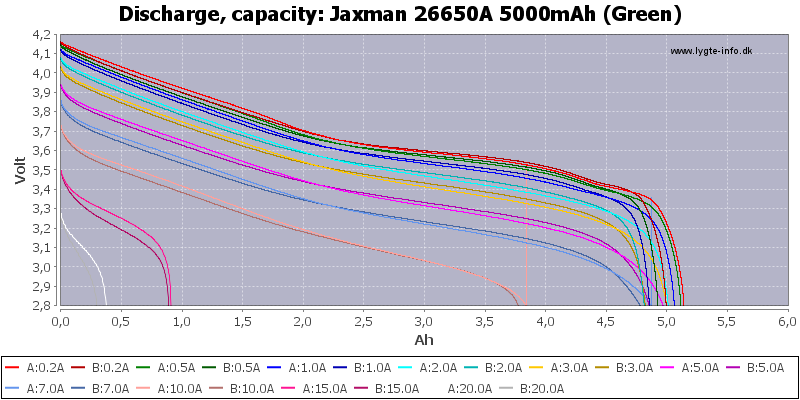 The two cell has different capacity, i.e. they are not very good for usage in series. They can deliver about 7A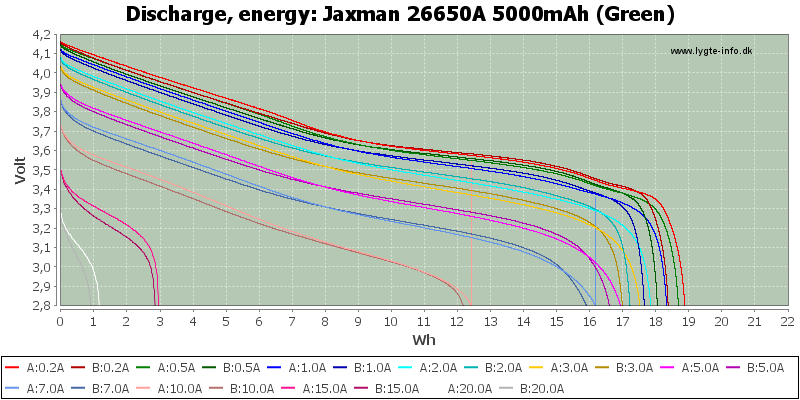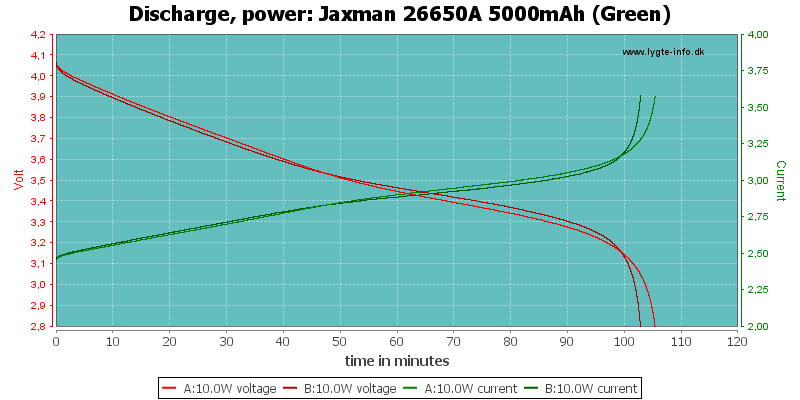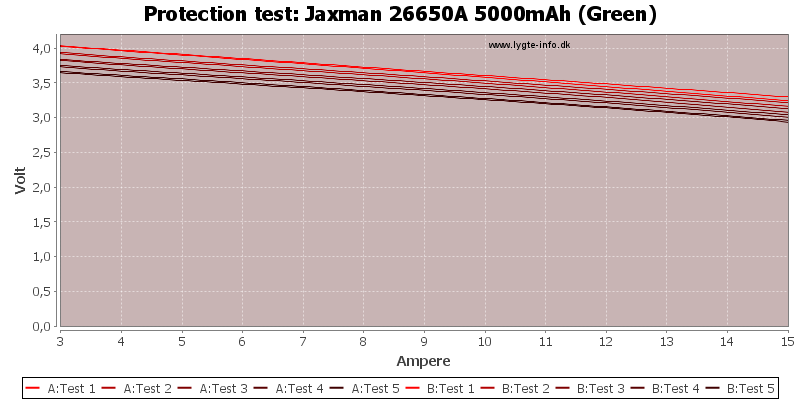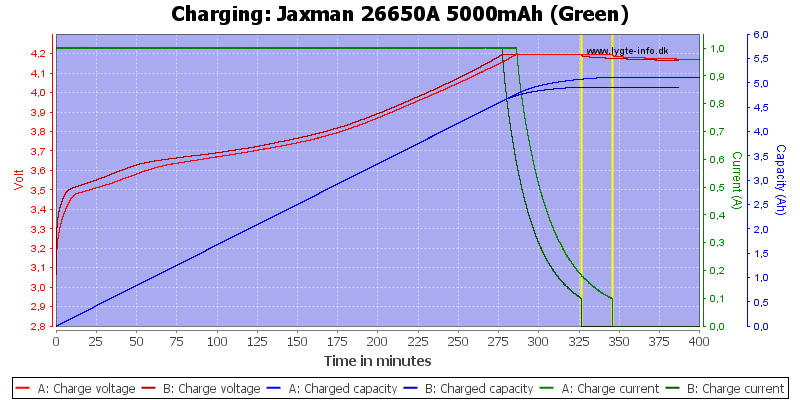 Conclusion
This is a fairly average high capacity 26650, this cell can deliver some current, but is not a high current cell.
Notes and links
How is the test done and how to read the charts
How is a protected LiIon battery constructed
More about button top and flat top batteries
Compare to 18650 and other batteries