A lot of words was said about 1st version of TIP, with reasonable PROs and CONs, while 2017 version lack reviews. So, i`d like to help with this and offer you, guys, a review of Nitecore Tip SS.
Here is link to product page (ref one)
SPECS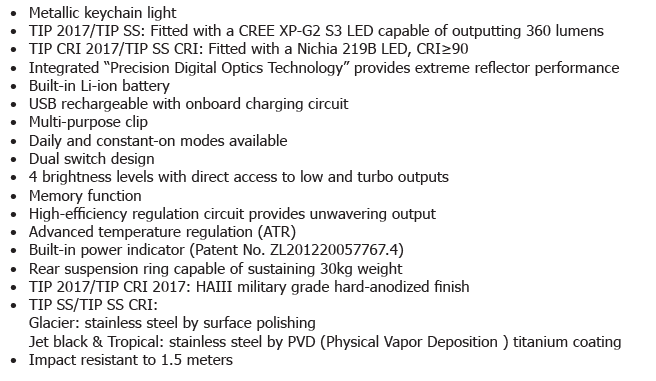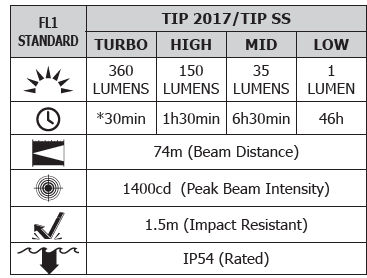 PACKAGE AND APPEARANCE
Tip SS`s package is well known yellow-black paper box that we see with most each Nitecore product. It successfully survived journey from China to Russia without any troubles. It will also look good if you want to buy Tip SS for a gift.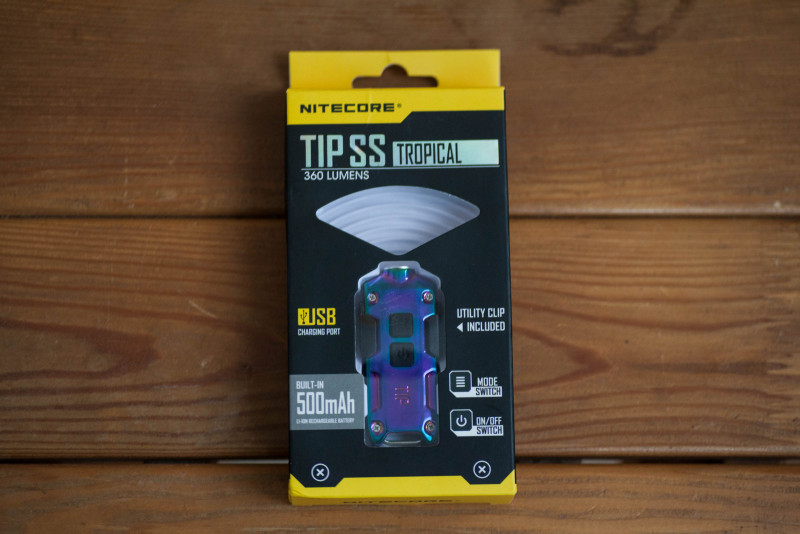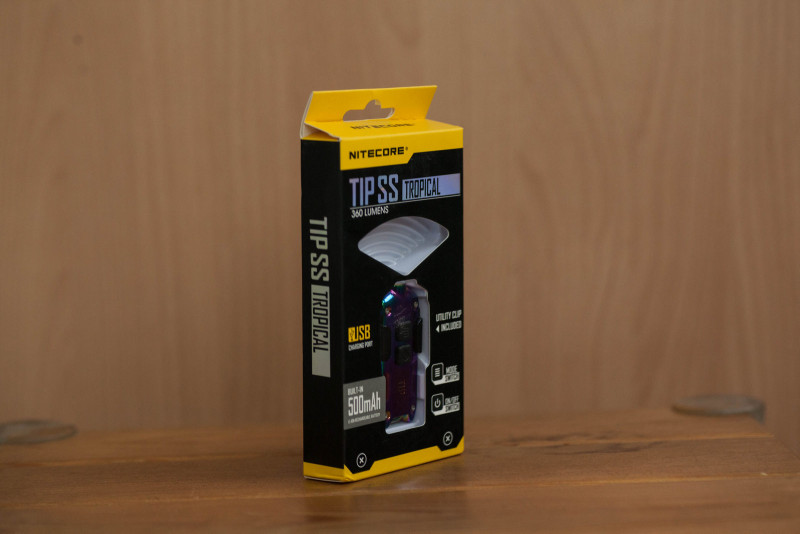 Package is modest and surprisingly lacks micro-usb charge cable.


And here is a review hero. I bought it for a wife, so I chose this motley version.
!https://pic.mysku-st.ru/uploads/pictures/03/92/45/2018/01/17/4beb51.jpg!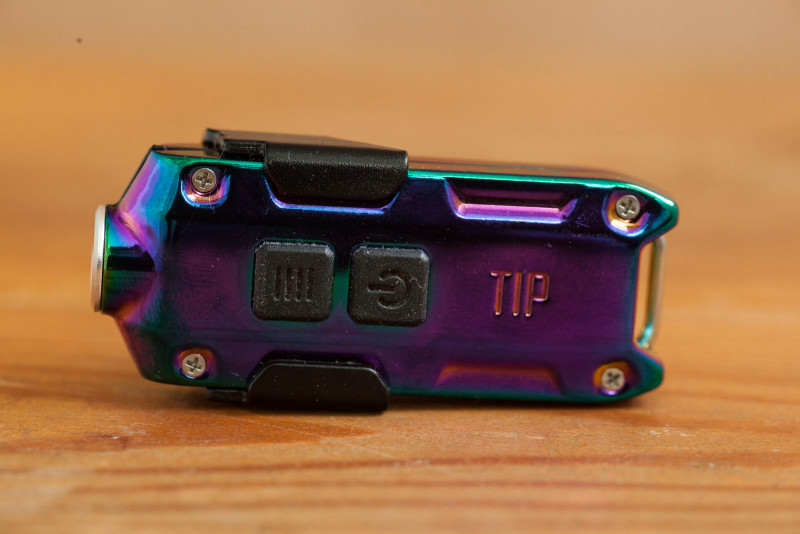 Flashlight body instantly collects fingerprints, which is no problem at all as this is the thing that supposed to be in use, not just collectable stuff to be stored on shelf.
Size is small -61х24.5х13.8mm and 32g.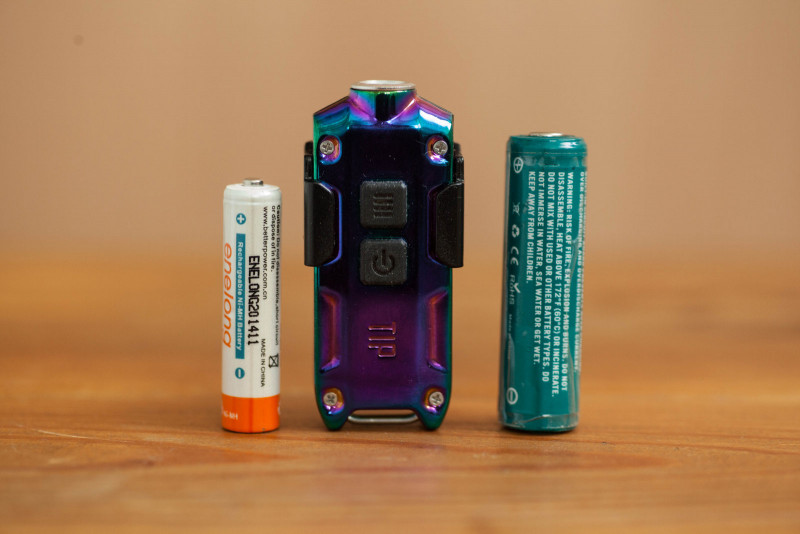 As you know 1st TIP got a lot of complaints for it`s opened charge port which is so uncool for flashlight
In this version manufacturer decided to use plastic clip to cover charge port and to use it to prevent occasional pressing button. Though it works, i`d like to see something like rubber plug, like replaceable one that is used in new Fenix UC30.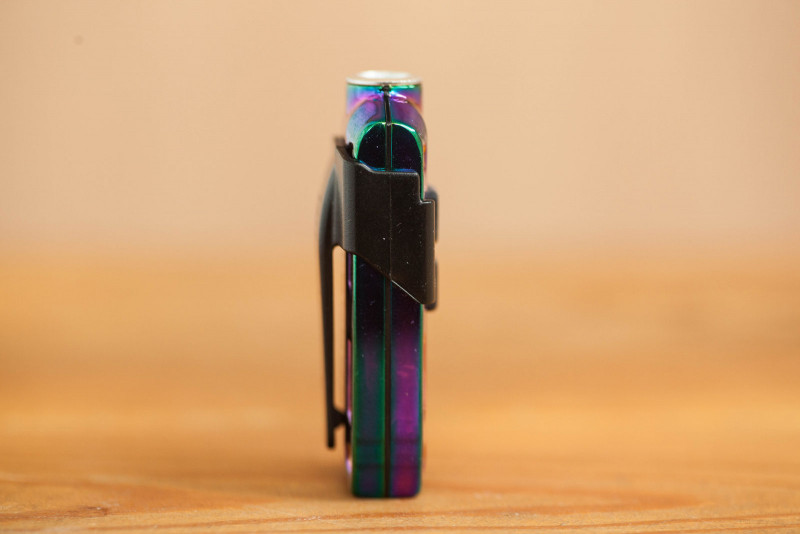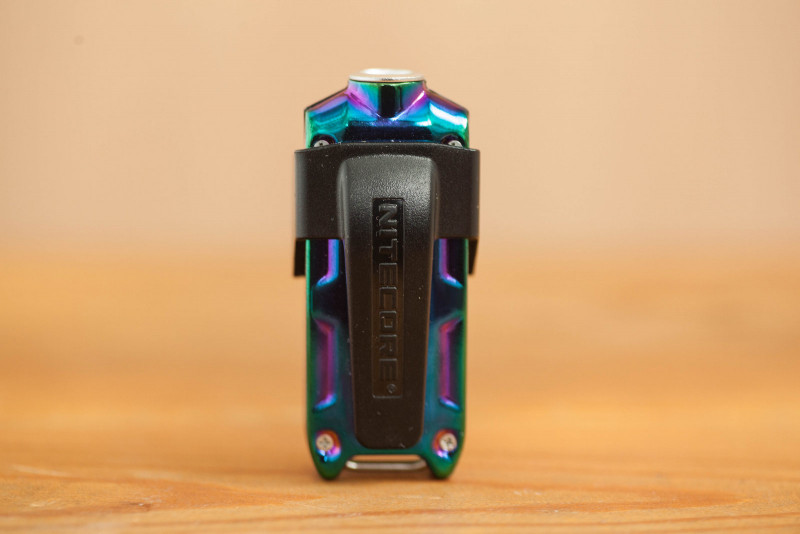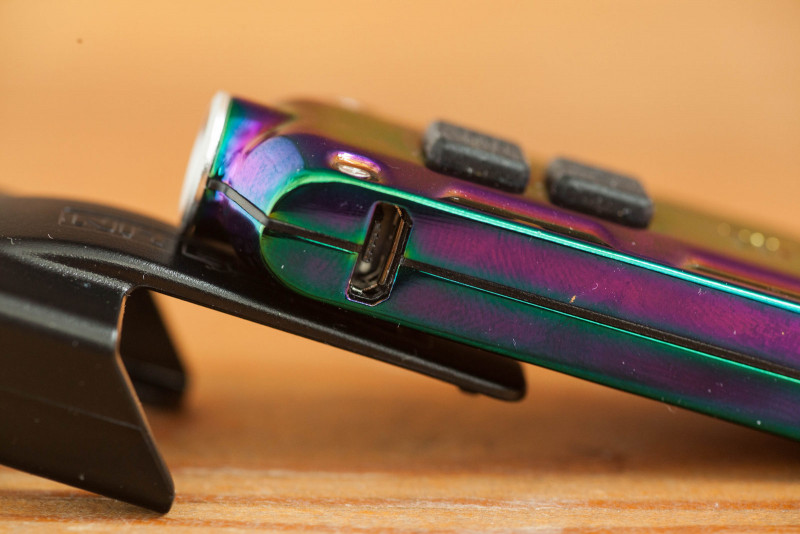 A pair of soft clicky buttons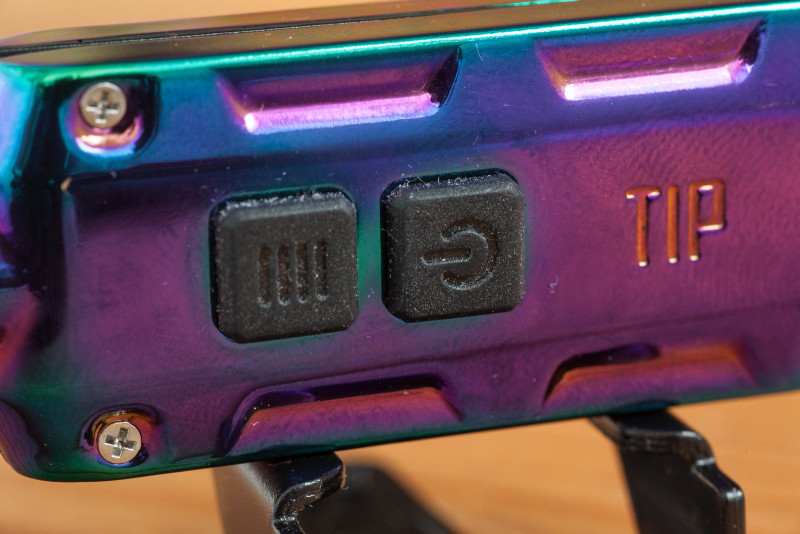 Small OP reflector with well centered XPG-S3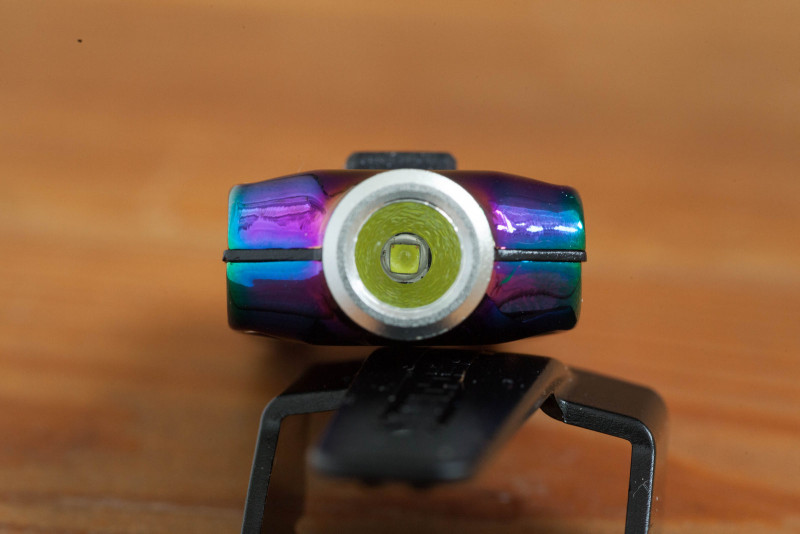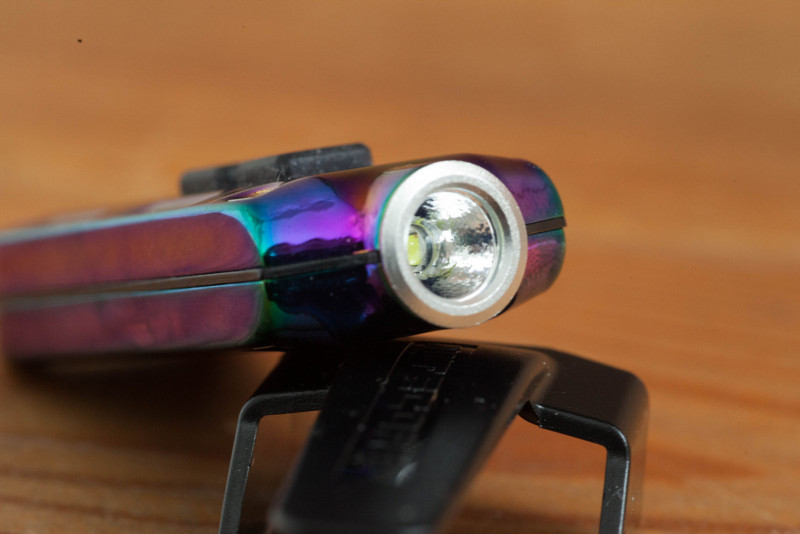 There is a small lace to attach Tip to keys.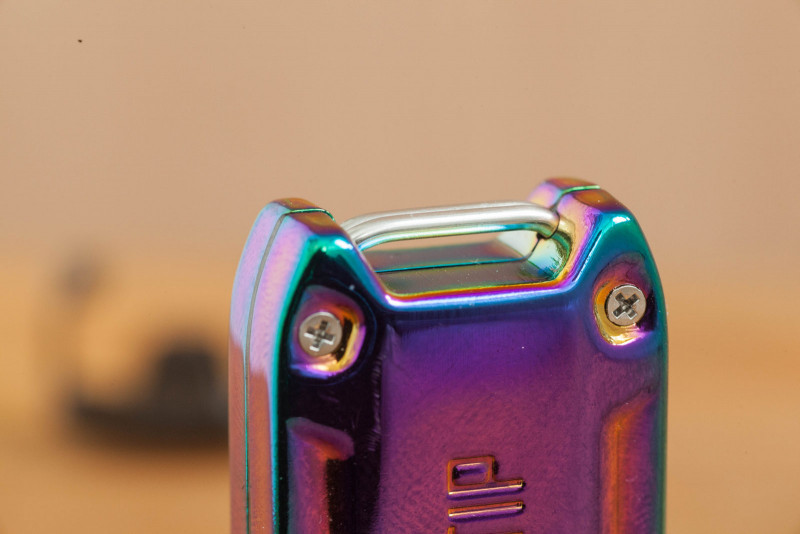 I unscrewed all the 8 screws but couldn't manage to split TIP in halves. I was afraid that i`ll break body, so I stopped and assembled flashlight back. But here are photos from other review.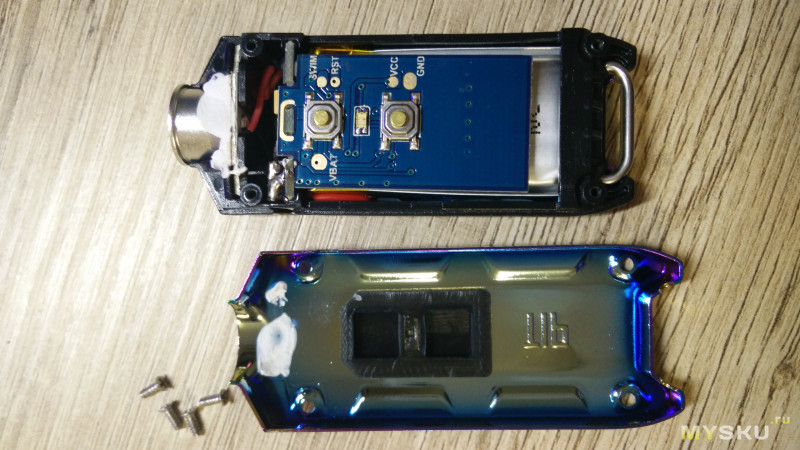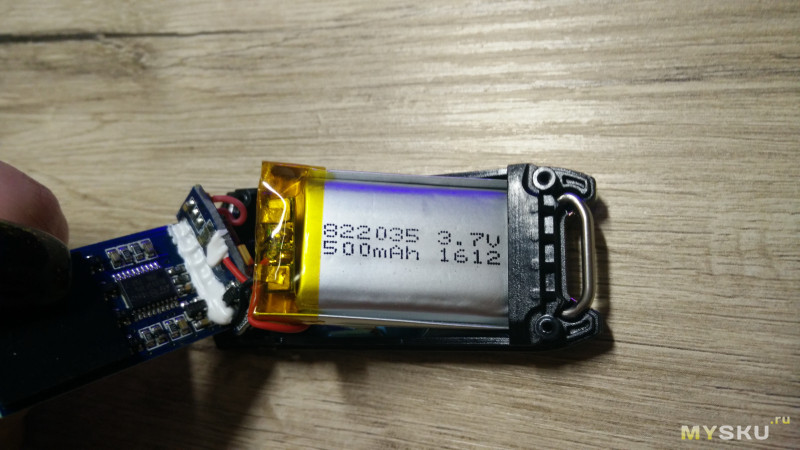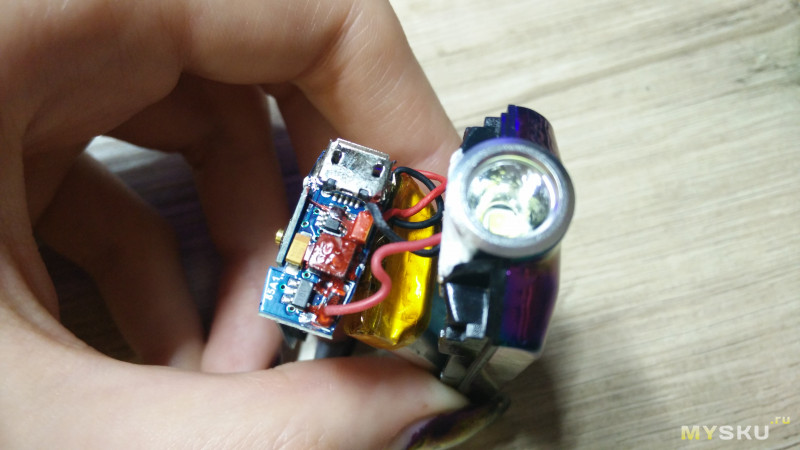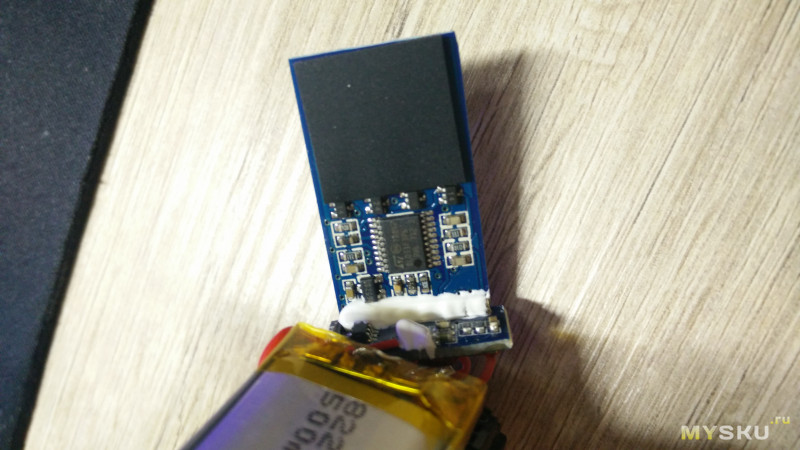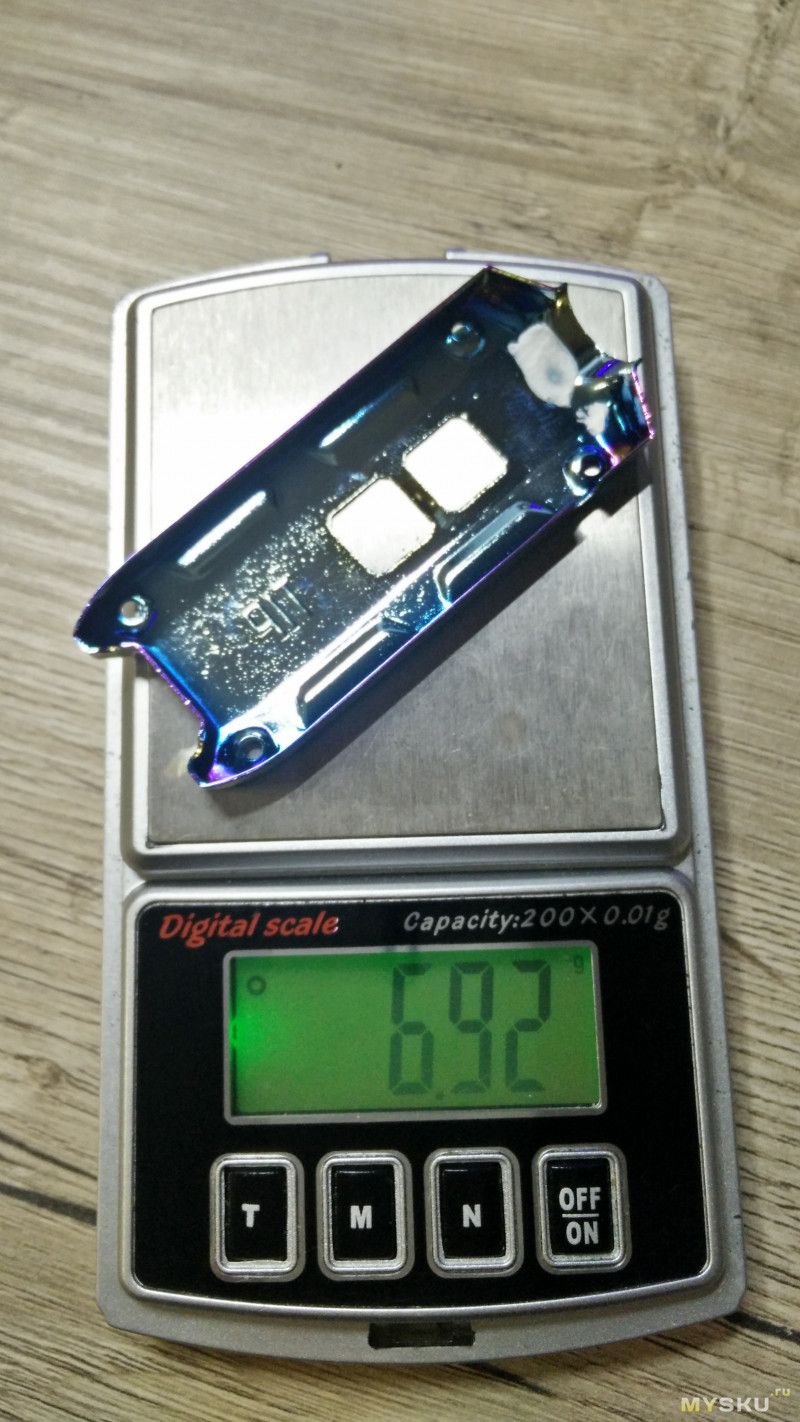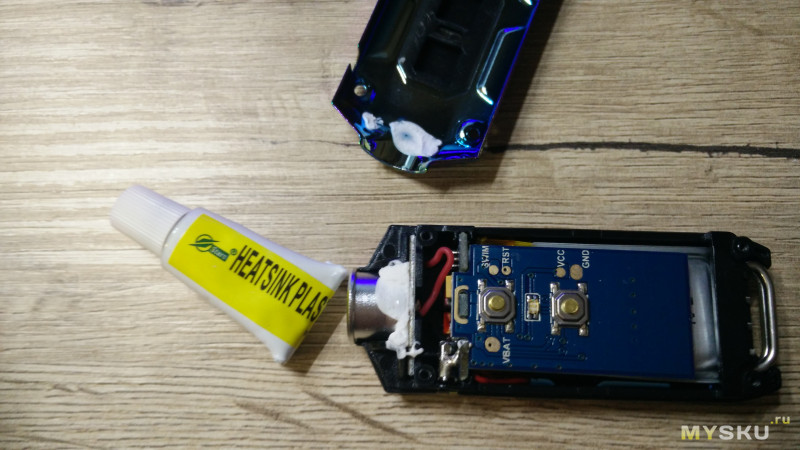 Here it is, all the key set.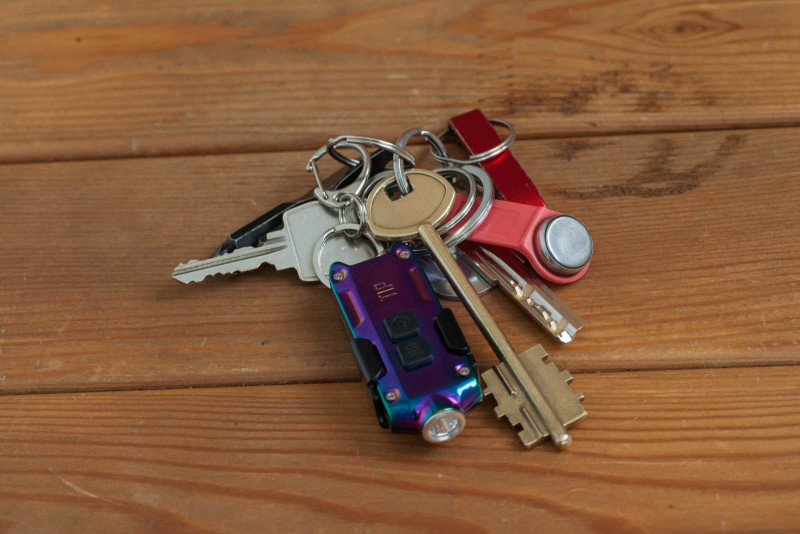 UI
UI is really flexible. It`ll took some time to get used to it. I`d like to see a lock-in\out feature here with UI, not plastic clip.

PERFORMANCE
I bought CW version, coz this flashlight was a gift for wife, who doesn't care at all about CRI and stuff.
*There are no visible PWM-shimmering in any mode.
*
Battery capacity is real, my USB-tested shows something like 540 mah, with 0.4A charge amperage.
I tested only High mode, because MID is too long and as High is the same as in specs, I assume the same is MID.


And here are a pair of runtime charts from another review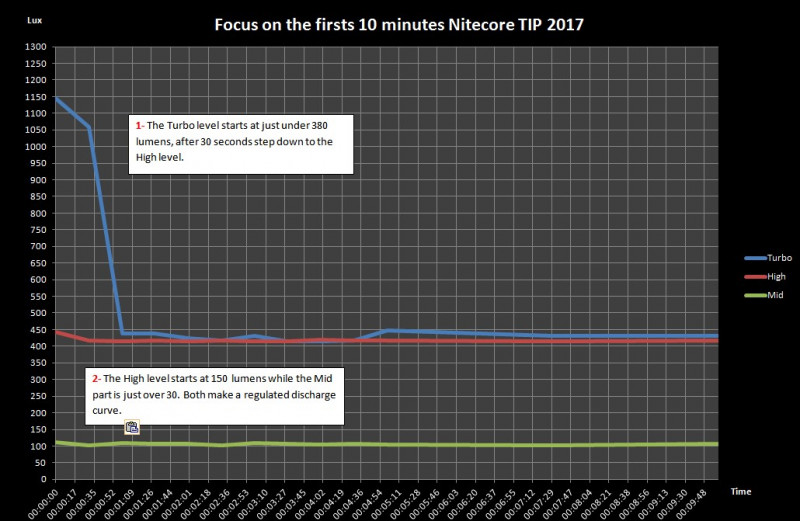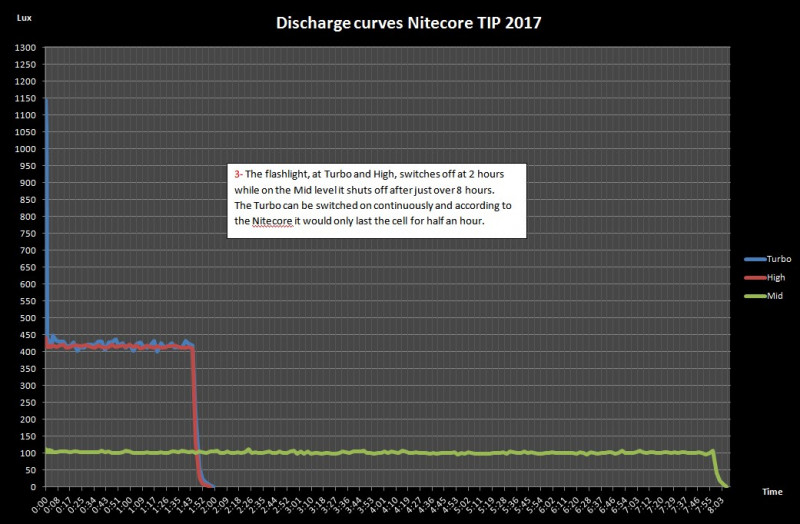 What about light, I like it for good brightness and runtime. 1.5 hours of High is definitely enough for most of needs.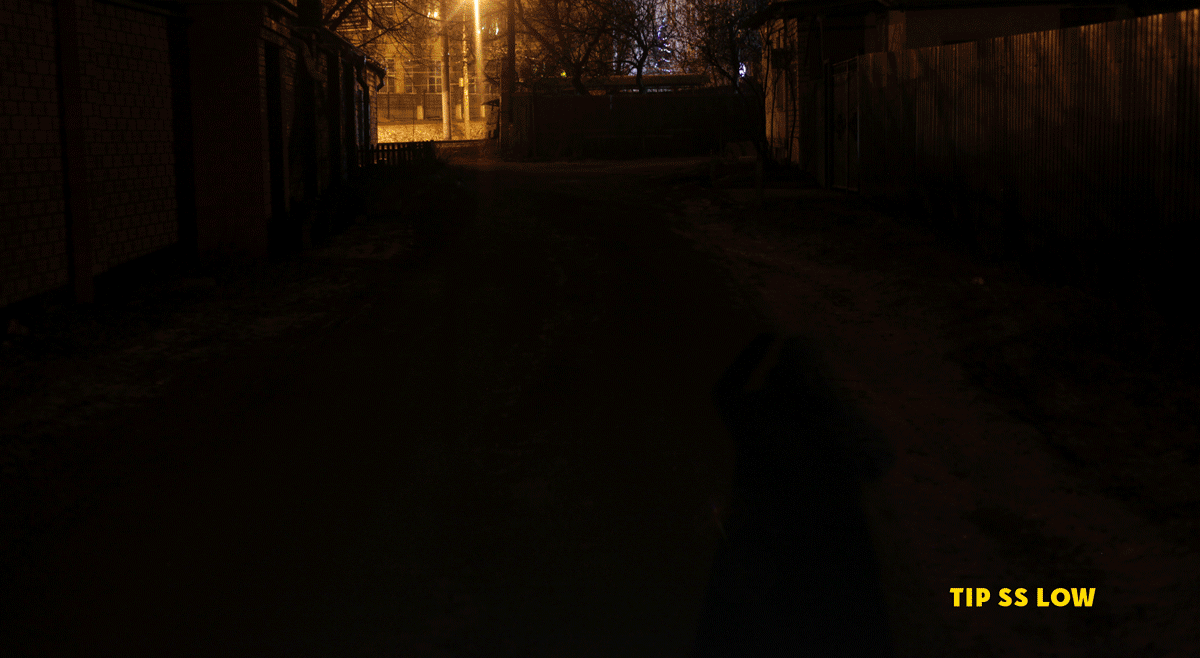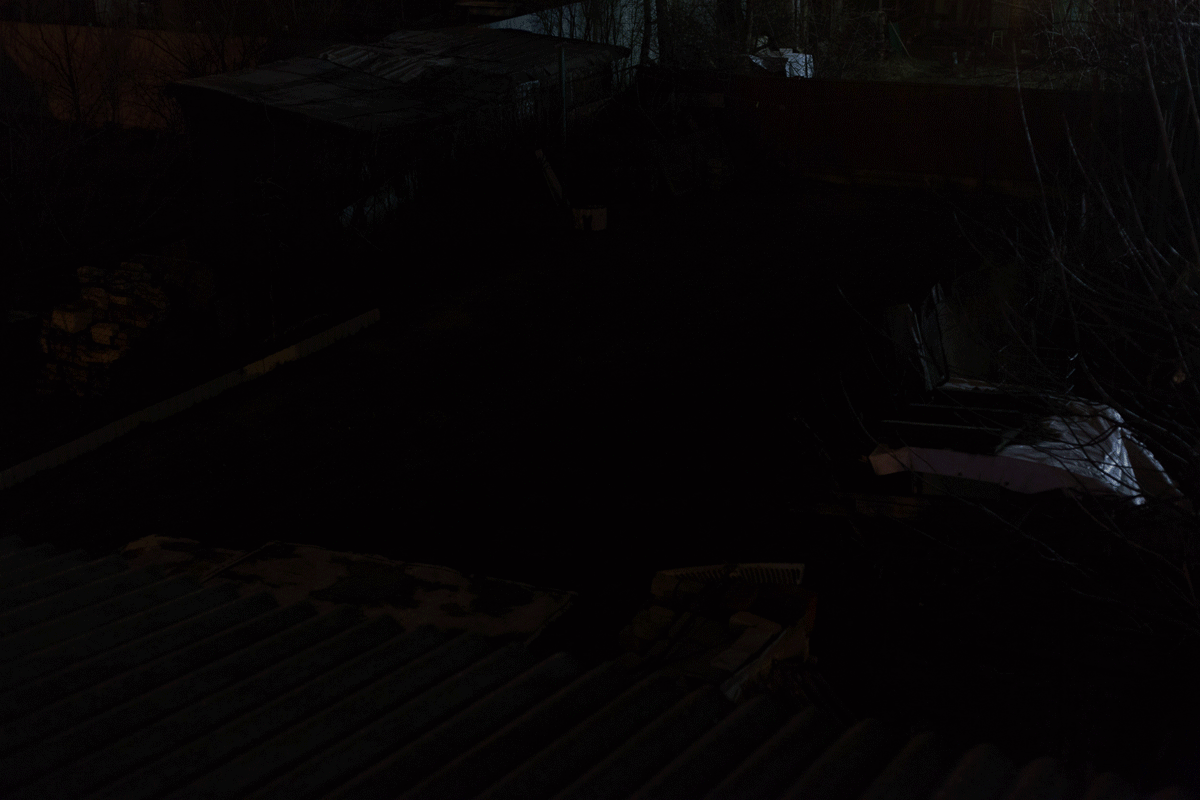 I also compared Tip with S2+, flashlight what (I bet) most of you own or used, so you know how it works.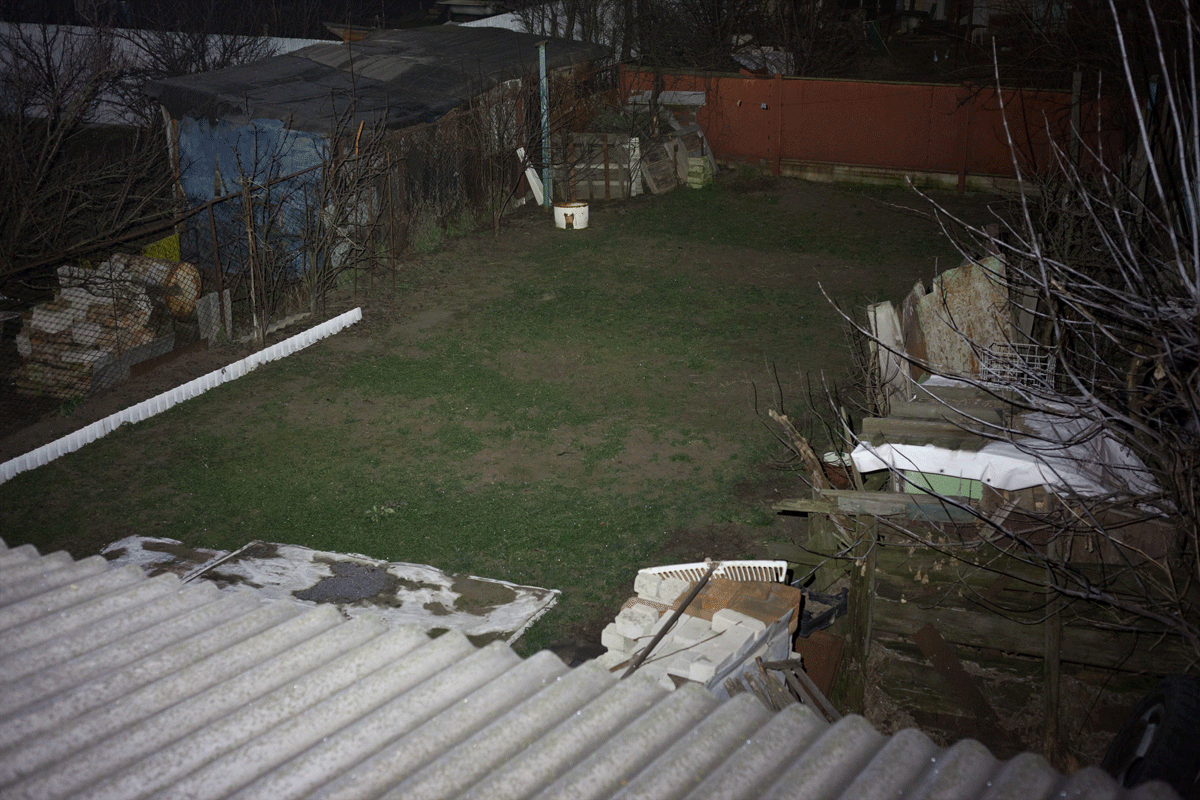 OVERALL
Good stuff. Nitecore offered a good set of keylights for all the budget: Tube, Tip, Tip 2017…
If you find Tip SS affordable, I don't think you be disappointed, as it looks and performs well in each mode.
I also have underline some CONs:
a) It`ll take some time to get used to UI
b) Only plastic clip lock-in\lock-out
c) The same for covering USB-port, I`d like to see rubber plug. d) no micro-usb charge cable incuded.
Current coupon for TIP SS is SSYYM with price 22,99$.