I would like to present You my latest project. This time I went a little different way than usual and it is just a book example of reverse engineering of the product;) The project is based on a very good quality GU10 light source of the well-known native, polish Niviss company.
Below is original, base product DS:
https://www.niviss.com/product/attachment/38783/nGU10.pdf
The radiator is made of numerically machined aluminum with a large margin of capacity in relation to the power with which the source works. Total active power taken from the 230V grid is 4W (after heating, the average power for basic color options is 3.8W). The temperature reached by the heat sink after heating at room temperature is ~ 50 * C. Onboard driver with isolated and very fast output (frequency 60-70kHz) which means a complete lack of tiring eyes flickering LED source (strobo / flickering effect). The power system has high-quality components (including the Rubycon BXC series electrolytic capacitors)
In the product I used 3030 Liteon Opto Series AQL and SL medium power LEDs (for special options) with high CRI min. 90. Liteon is a well-known producer of excellent quality LED emitters (one of my archived products based on AQL CRI emitters min. 90 on the spectro-photometric test achieved the result of 95 CRI). MCPCB made by MR Elektronik based on aluminium core laminate with ceramic dielectric (3W/mK).
The Liteon 3030 two-structured diodes are connected in the 2s2p topology and supplied with a current of 140mA per emitter. An isolated driver gives the output ~ 11.5V voltage and current 280mA which gives the power ~ 3.2W with which the LEDs work. The measured efficiency of the inverter is ~ 80% with a power factor PF = 0.6 Optics – textured reflector. Wide angle of total emission approx. 120 *.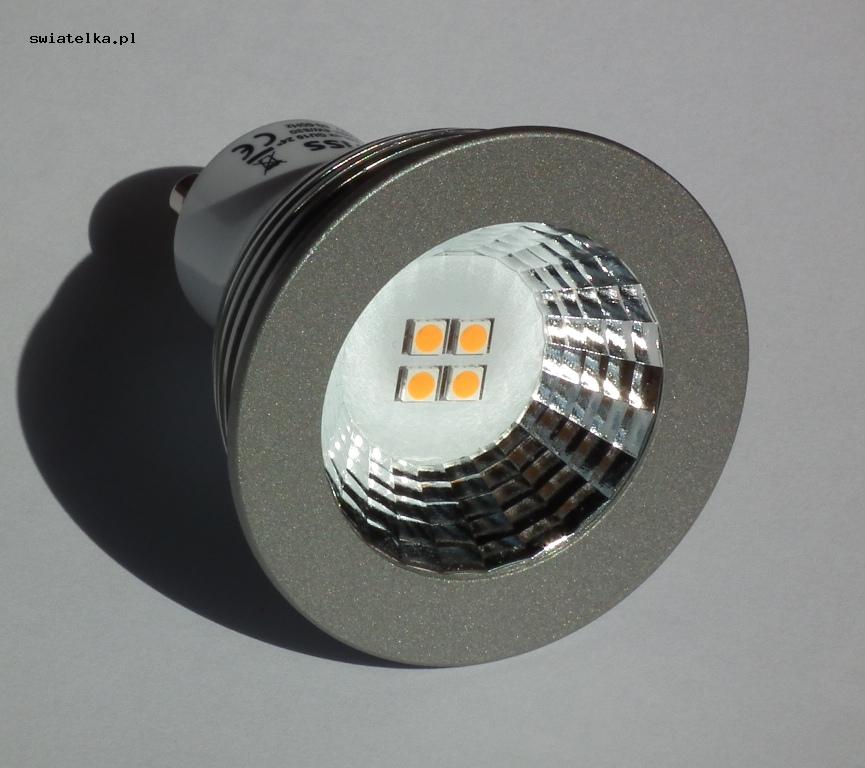 The following comparison of available color options:
Primary colors:
3000K 90+ CRI: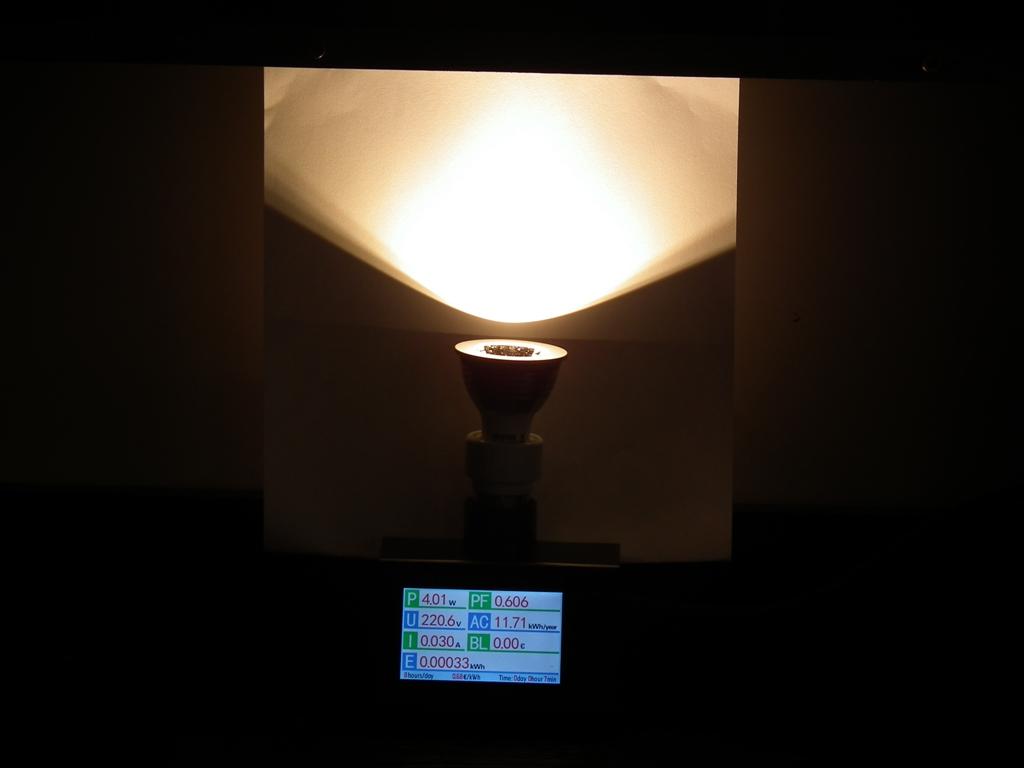 4000K 90+ CRI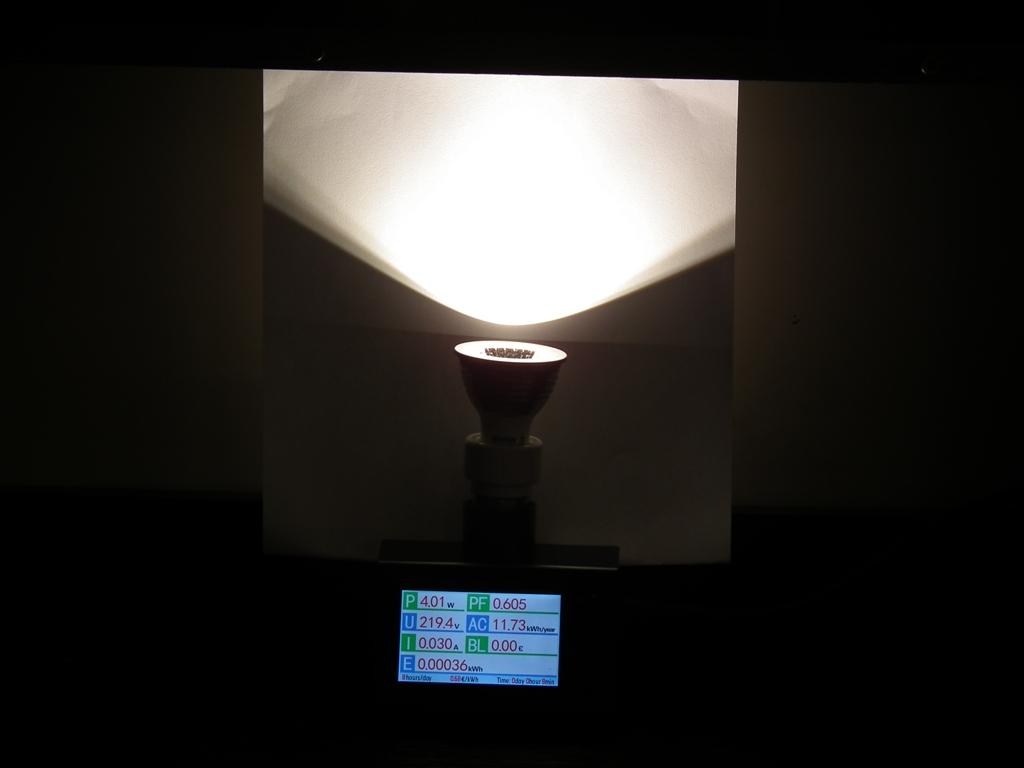 5000K 90+ CRI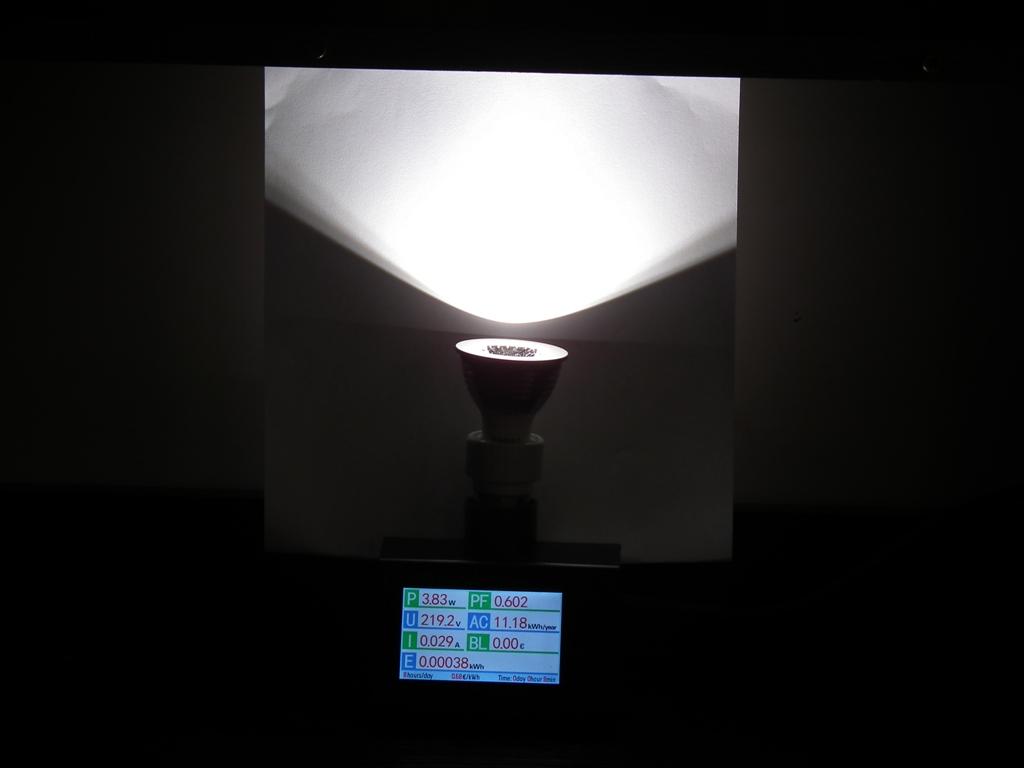 5700K 90+ CRI

Special-purpose LED sources:
2400K CRI 90+ bread pastries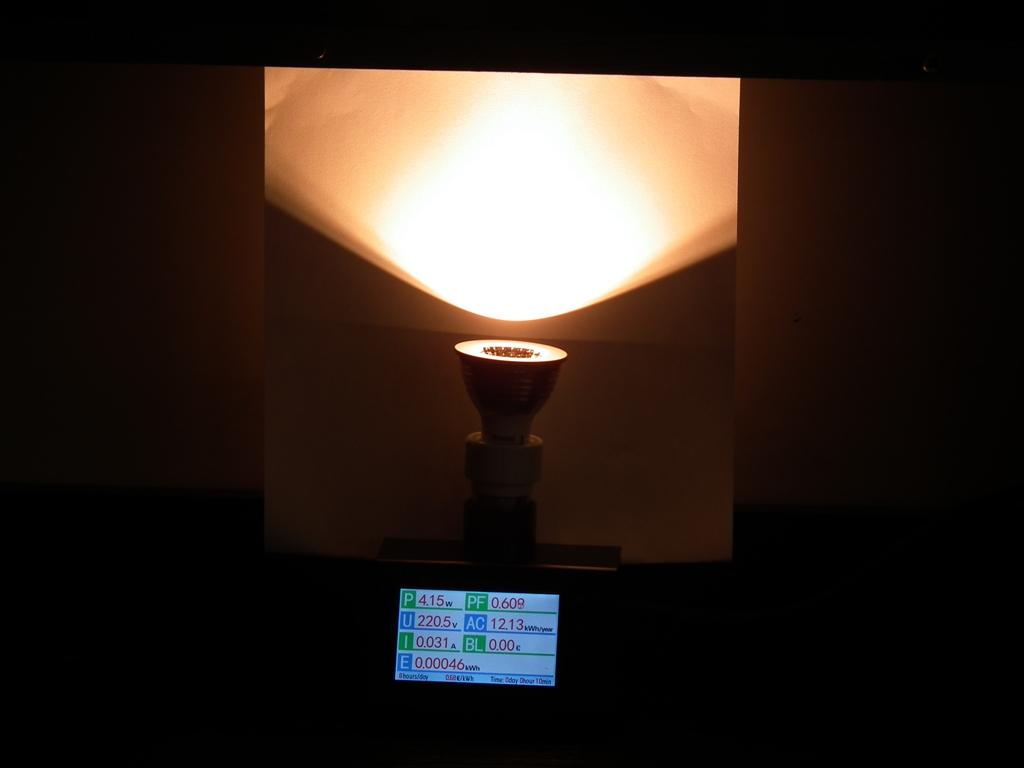 3500K CRI 90+ fresh meat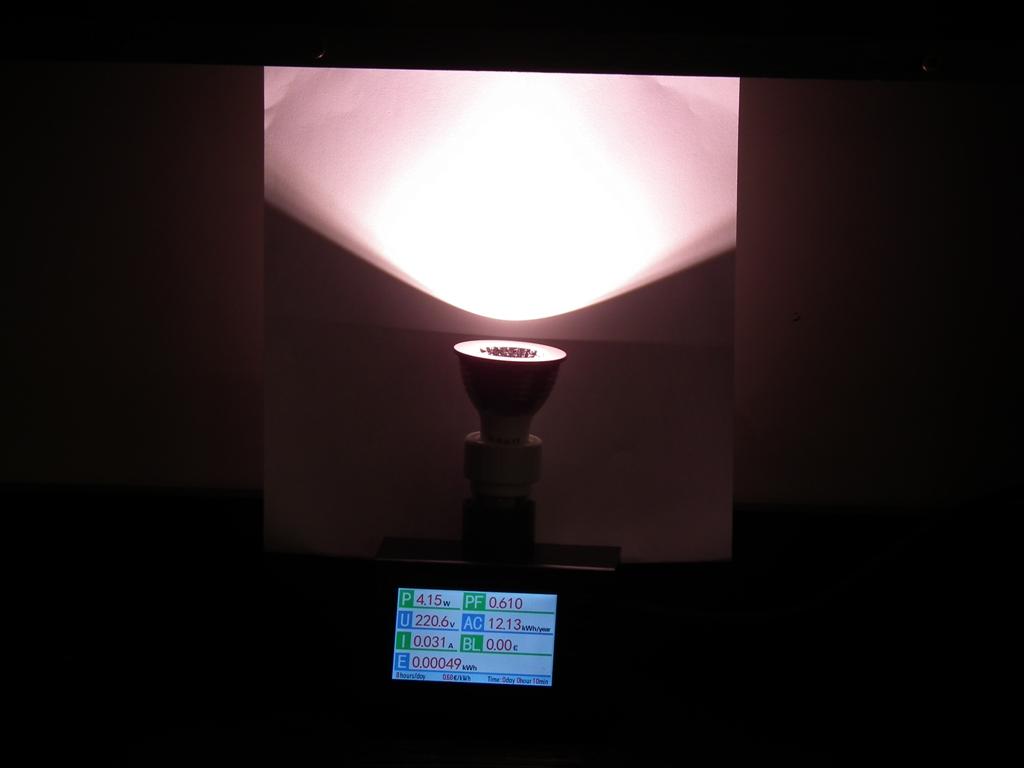 4200K CRI 90+ vegetable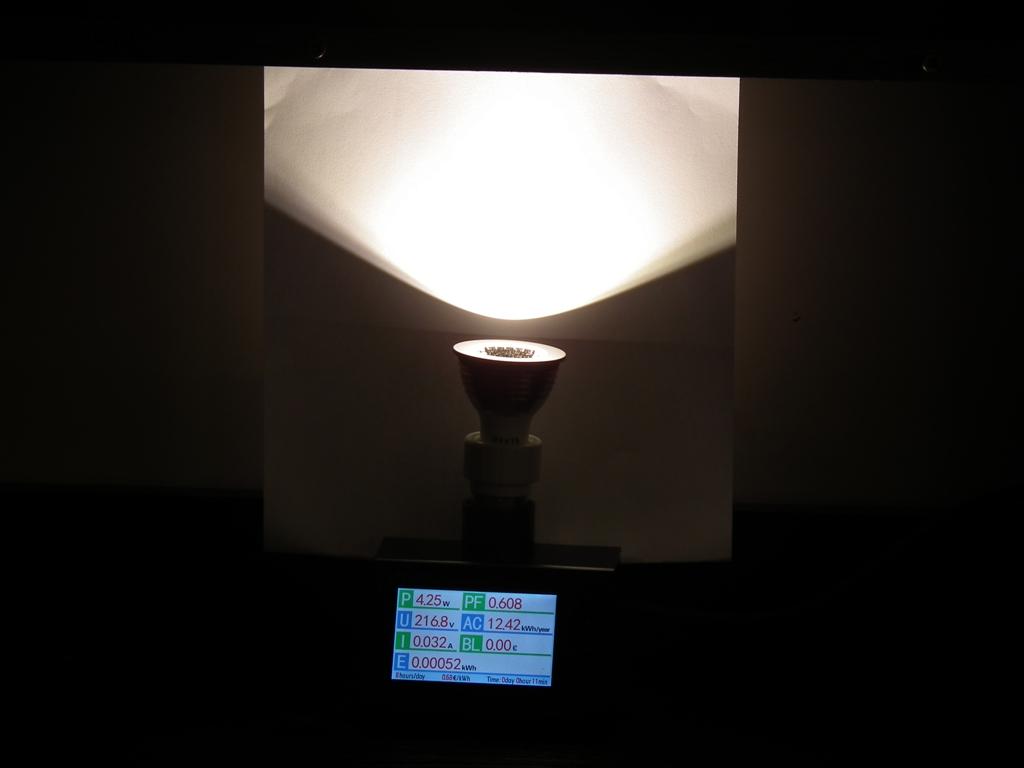 Housing in color SILVER + gray bezel, GU10 base (connected directly to the grid).
Input Voltage: 85 – 264 V AC
Frequency: 47 – 63Hz
Operating temperature: -20°C – +40°C
Lifetime: Up to 50,000 hours @ 25°C room temperature
Below all available color options:
3000K CRI min. 90 luminous flux 320lm – 9$
4000K CRI min. 90 luminous flux 325lm – 9$
5000K CRI min. 90 luminous flux 330lm – 9$
5700K CRI min. 90 luminous flux 328lm – 9$
2400K bread pastries CRI min. 90 luminous flux 262lm – 10$
3500K fresh meat CRI min. 90 luminous flux 282lm – 10$
4200K vegetable CRI min. 90 luminous flux 325lm – 10$
Shipping cost (international shipping priority registered package via Polish Post):
1-5 pcs 5$
6-8 pcs 7$
9-16 pcs 13$
PayPal payment.
Each source has a 3-year warranty from the date of sale.
Total length of the 54mm source
Diameter at the widest point of 50mm
Weight 58g
The luminous flux of LED module for the 85*C LEDs junction temperature.