Pictures of a genuine UltraFire SK98 flashlight pill modified with two ∅11.1×1mm stacked copper discs hot air gun soldered over a ∅18×1mm copper disc and thermal glued to the pill shelf. Copper discs cut with a mill bit equipped dremel tool and filed. Ends up being a lot of precise work. First two pictures before adding back soldered ∅18×1mm copper disc to the inner gape filling one: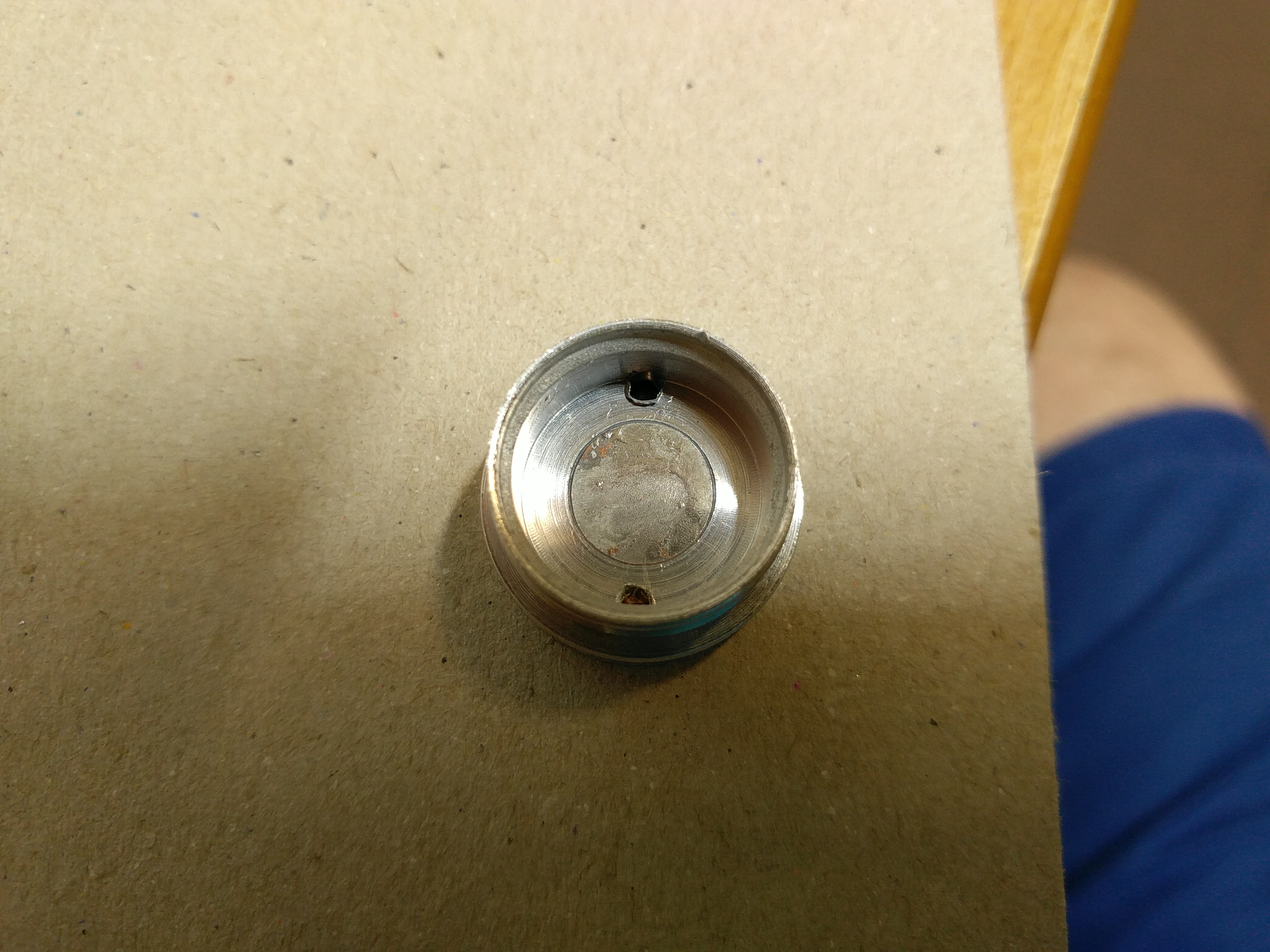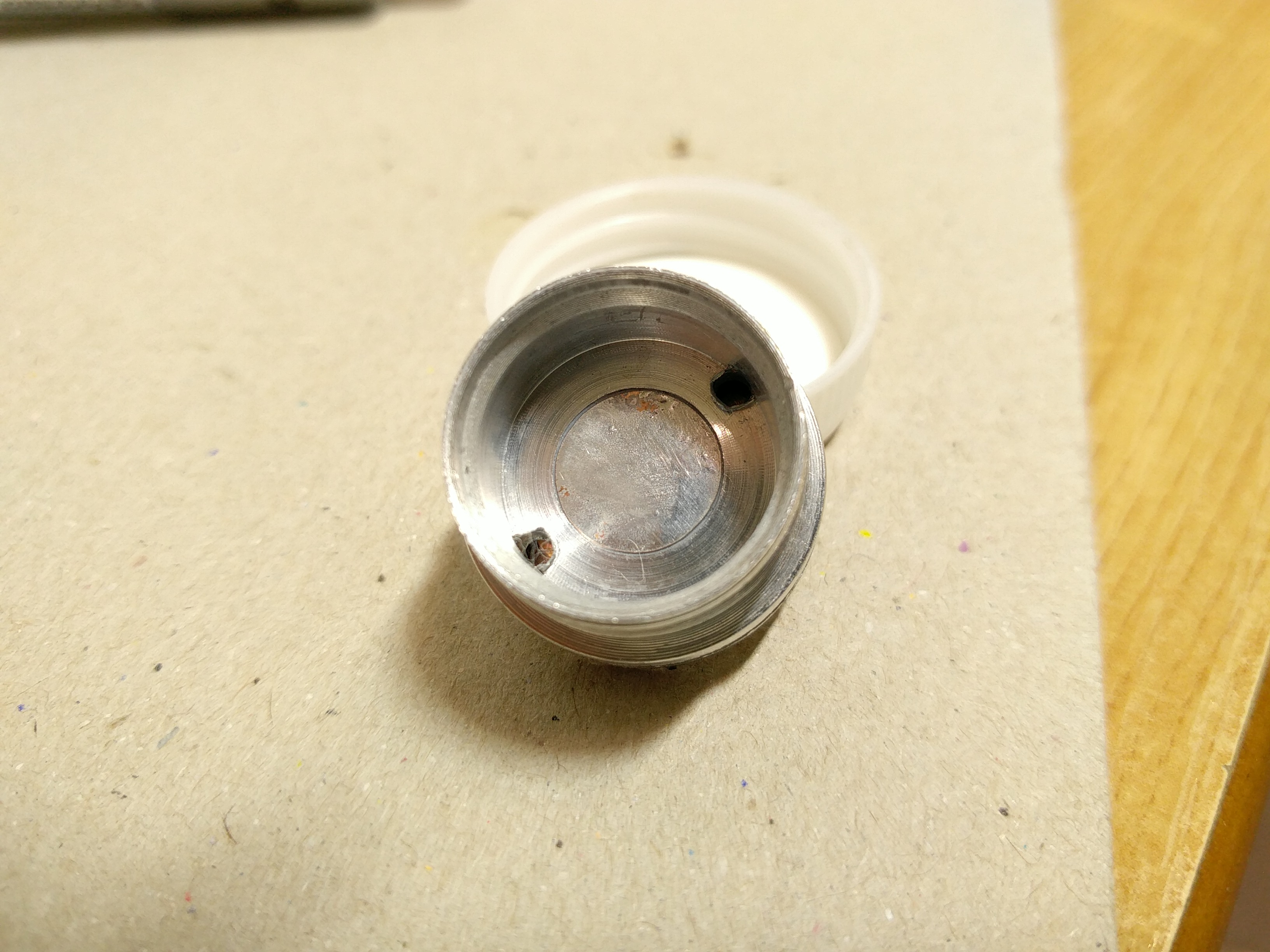 The 4 below shots are two pairs, above ones taken with my smartphone camera's setting "daylight" and below ones taken in "auto". Which ones do you think look better to your eyes/device?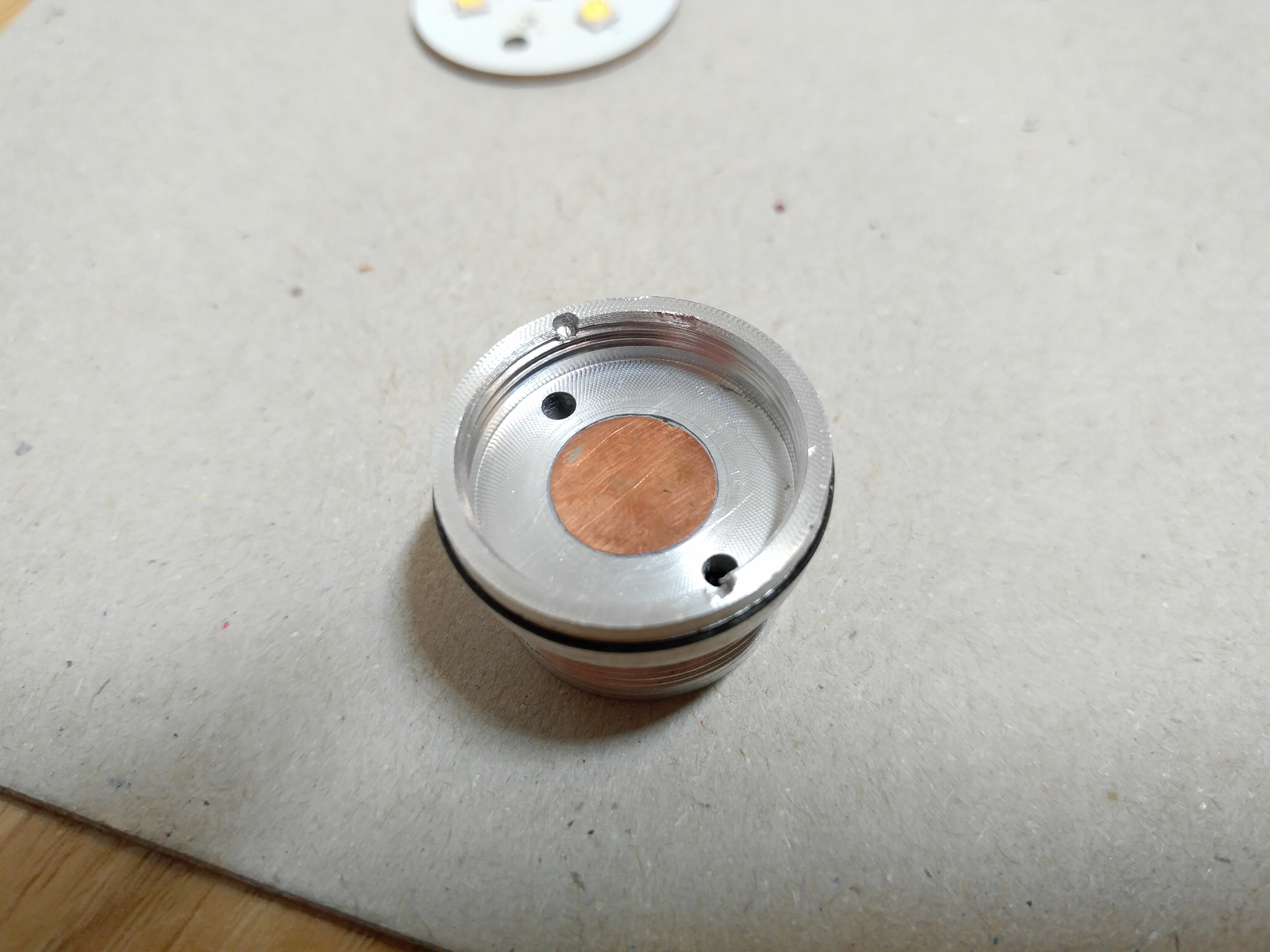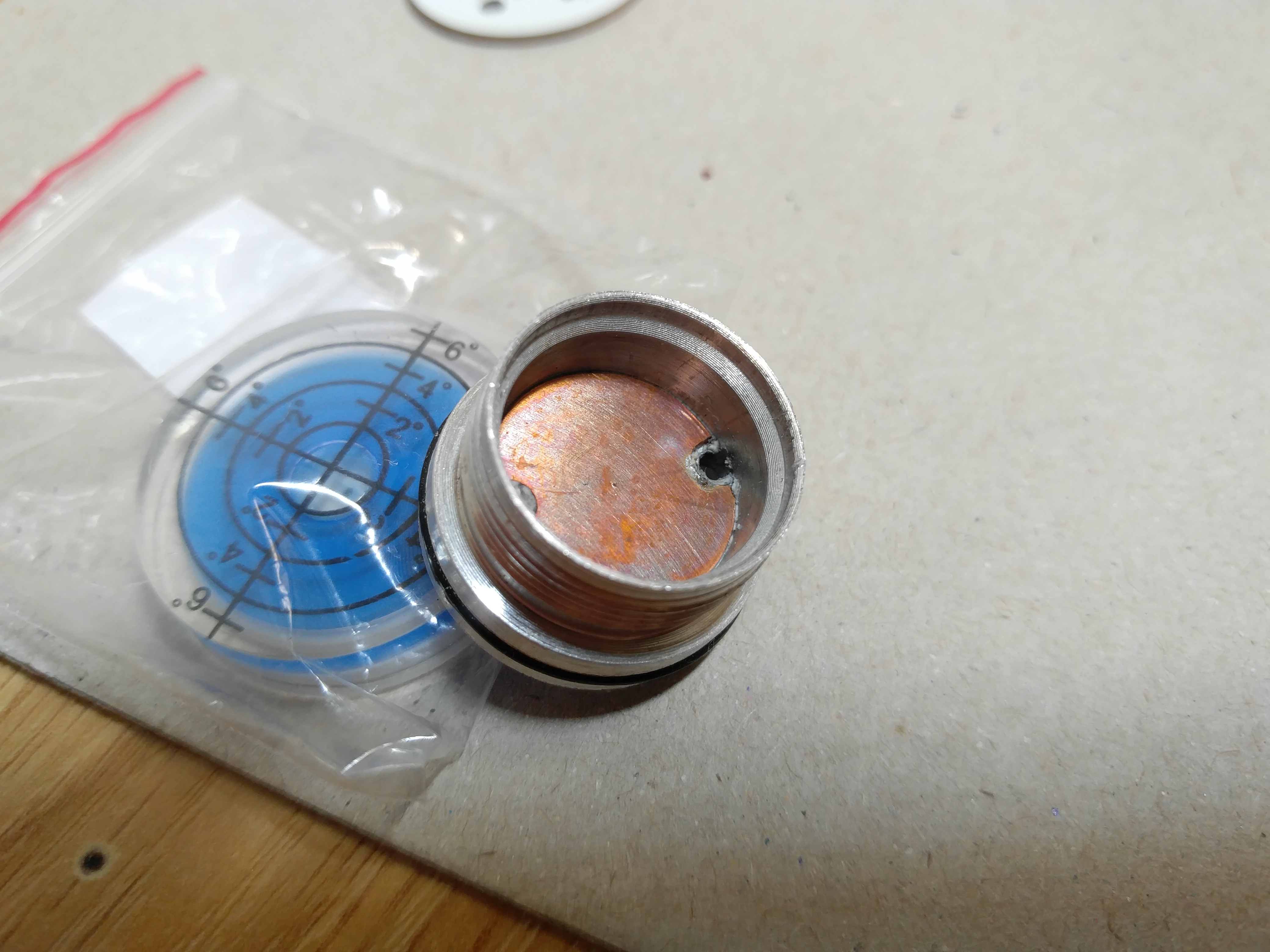 I modified my SK98 with a CRI90+ 4000K UF440G XHP50A. Still in the works as emitter got slightly damaged from dedoming and driver needs a little repair. A friend of mine exclaimed "@#$%, Windows!" when I showed him this picture: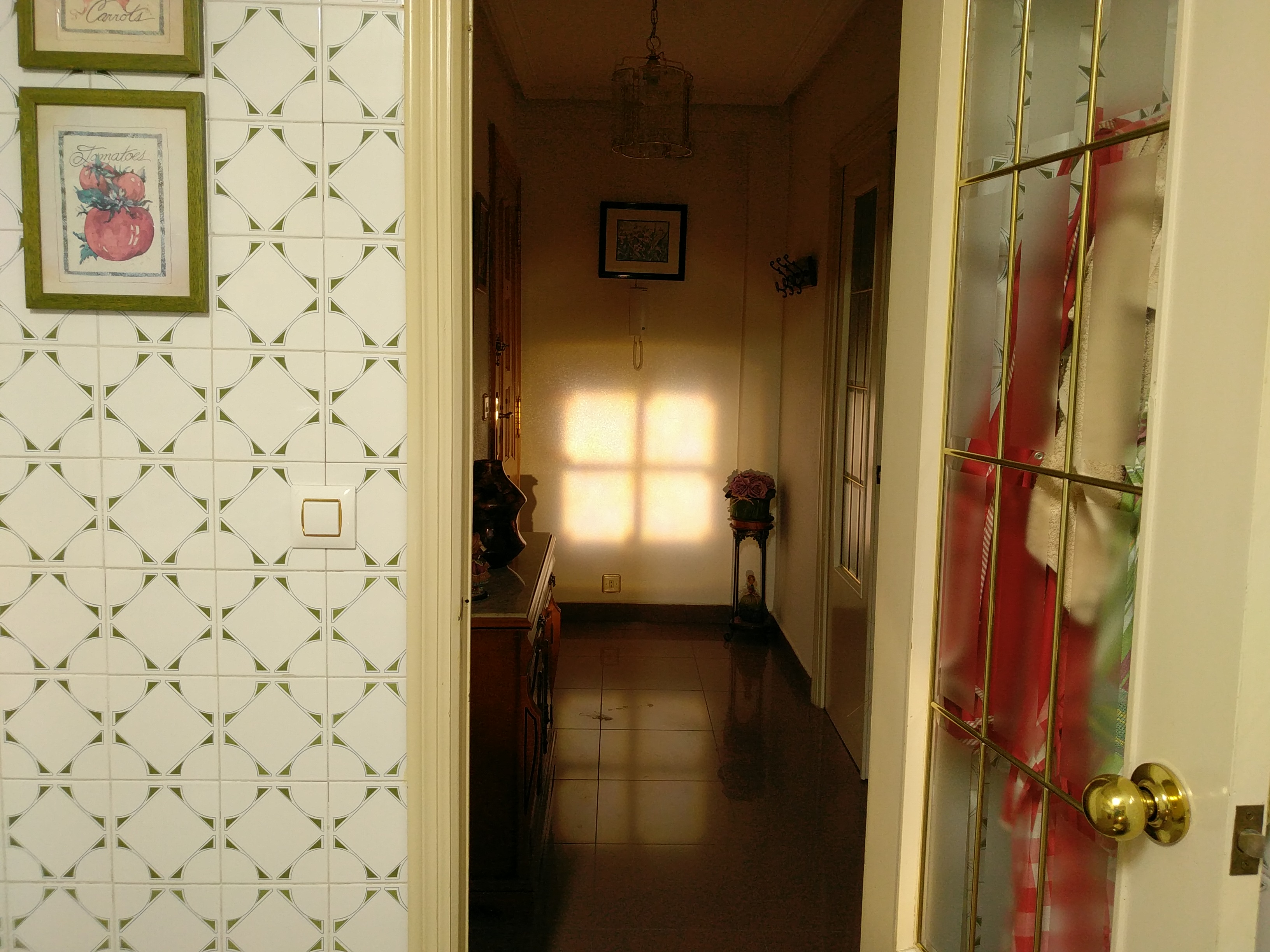 SK98s take 20mm drivers, can use H1-A boost unit. If enough of you in the mood, maybe kiriba-ru could be interested in making a small batch of copper pills for these flashlights.