I probably should have made a complete new host but I've had this one kicking around for some time and decided to use it for this build.
There's an ebay seller that sells banksia resin fill knife block scales / pen blanks. I wanted to use one for a torch.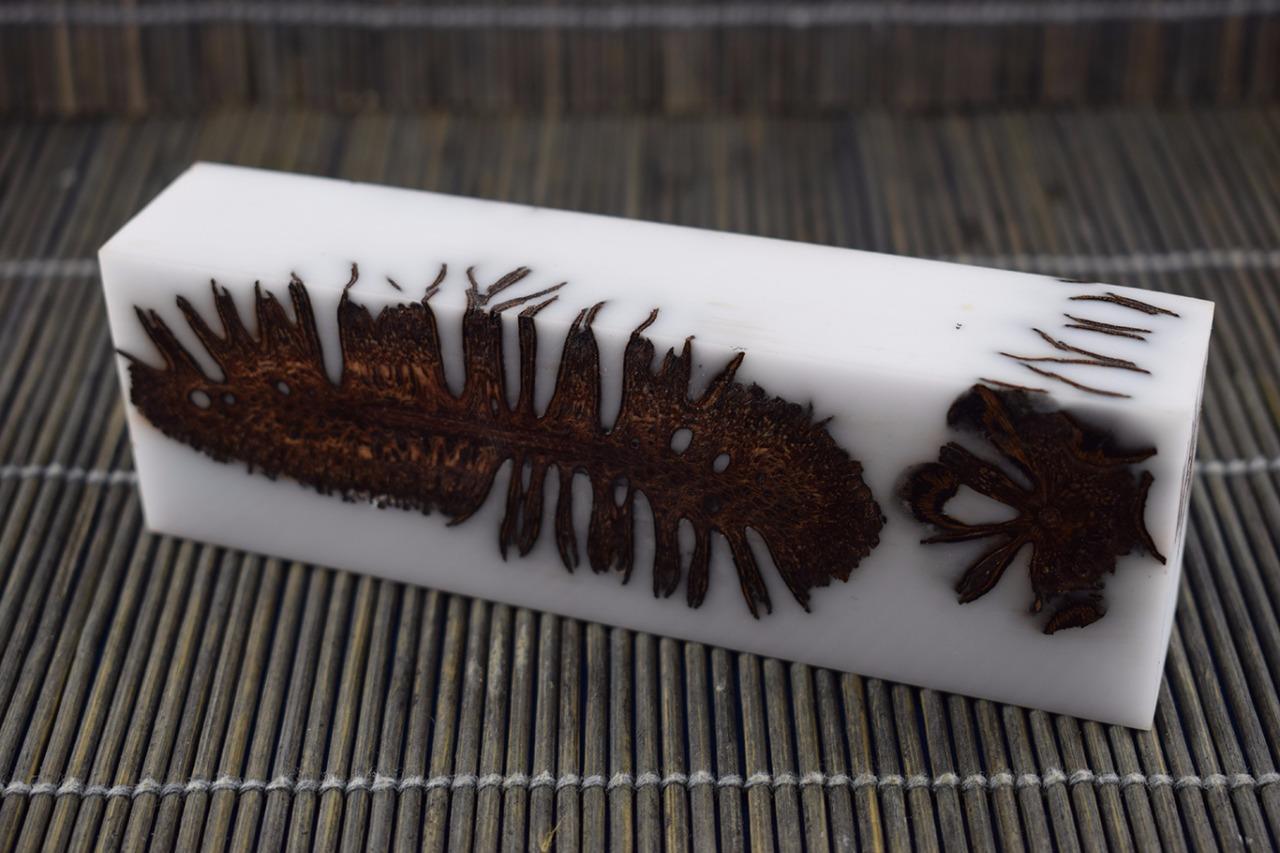 I cut the body back to slip the new skin on.

Then I worked on the resin block

It was another learning curve working with this stuff. The metal cutting bits tend to tear at it. As a result there are a few shallow holes where the resin pulled out of the banksia. Additionally there are some holes within the banksia pod so never got any resin fill to start with.
Cut to length and glued to the body

Tail. I didn't want these too loose of a slip so I used a bit of pressure to push these on but if you look closely toward the bottom right you can see I cracked the banksia pod. The aluminium sleeve is just holding it in place while the glued dried.

I didn't want to use the resin on the head for heat reasons (and honestly I hope the resin over the body doesn't get affected by the heat either
). Soo I made up a sleeve for the head made of Damascus of course
Test fit…

I still need to etch the Damascus, glue it to the head, coat the resin sleeve in CA glue and fill the host with electronics. Depending on how I go I might make up a thin slice of Damascus to go at the back of the tail. I was also thinking of shaping it some more but I kinda like the look of it as is, plus it'll be stronger. Not exactly a user but isn't it pretty
—