I am to build a lamp based on the following:
A 300 × 140 × 20mm main aluminum heatsink conjoined with two 300 × 25 × 12mm 30° bevel wing heatsinks. Each wing will bear up to 10W of power, with the main unit dealing with up to 50W (10S emitters at ≈1.5A).
Is this too much power for it to work at a reasonable temperature? According to this MyHeatSinks calculator: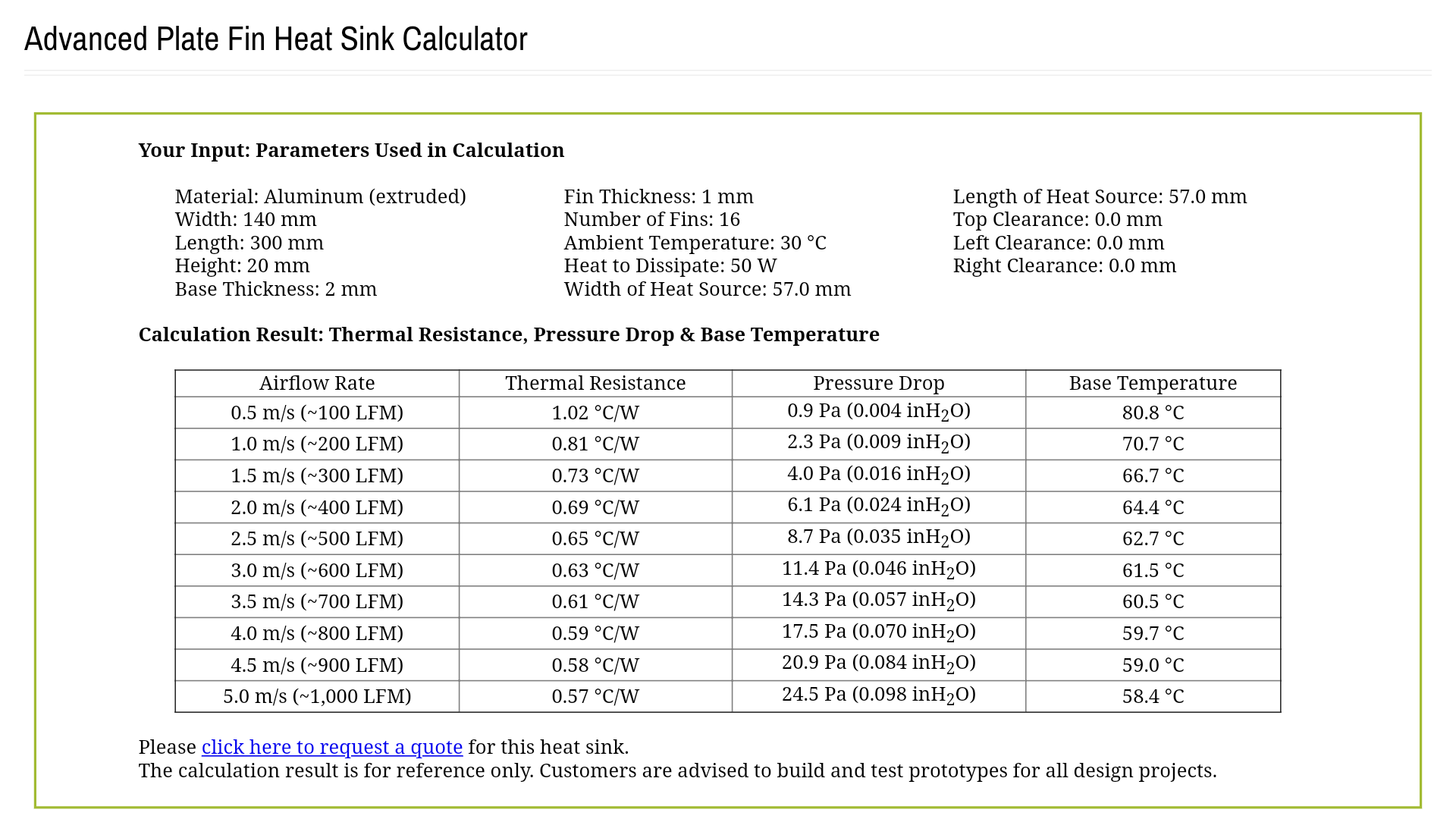 It is just 0K at best. I am thinking in attaching a few low power small fans to it but, what do you think? 
Thanks for your colaboration.
—
The Light
I am
Deleting a post and redoing it causes the forum thread answer notifications to become invalid. Thus, if you need to change your just published post, edit it. Thanks.
Please avoid quoting lenghty posts, namely with nested quotes. Trim the quote down to the essential. Helps with forum neatness and legibility. Thanks.