TrustFire IMR21700 4000mAh (Black) 2019


Official specifications:


Voltage: 3.7V

Capacity: 4000mAh

Cycle life: 1000 cycles


A 21700 high current cell from Trustfire.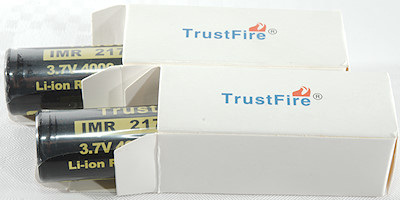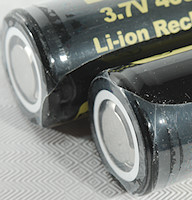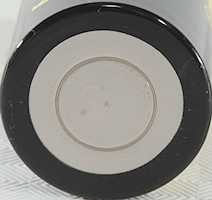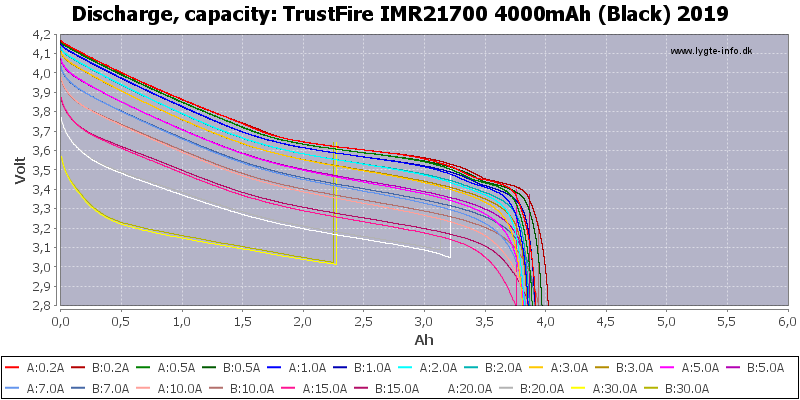 The two cells are not matched very well, but maintain their capacity at just about any load.
The battery got hot and I stopped the test.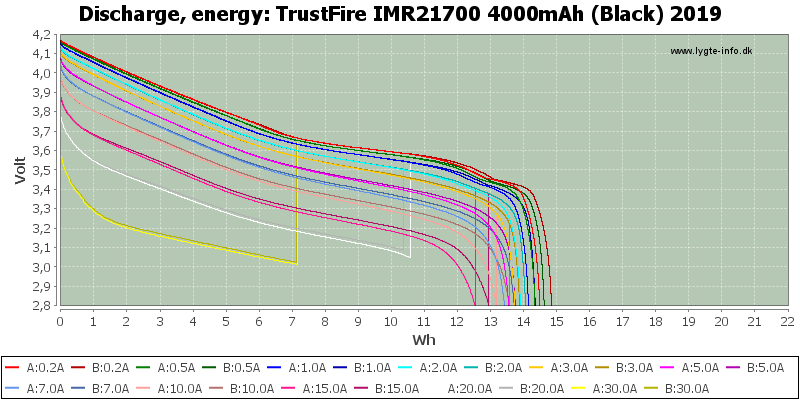 Conclusion
The cells can deliver up to about 15A continuous and has a good amount of capacity.
Notes and links
The batteries was supplied by Trustfire for review.
How is the test done and how to read the charts
How is a protected LiIon battery constructed
More about button top and flat top batteries
Graphical comparison to 18650 and other batteries
Table with all tested LiIon batteries