Greetings,
Welcome to my review of the PL-MINI 2 Valkyrie.
Link to the flashlight page on Olight website
First of all, lets see the technical specs
Well, obviously the light is special for two reasons. One – it's super compact. And the other – it has the unique adjustable rail, that will broaden the compatibility list greatly. Having built in battery and utilizing magnetic charging is another bonus, that will make the life of the owner easier.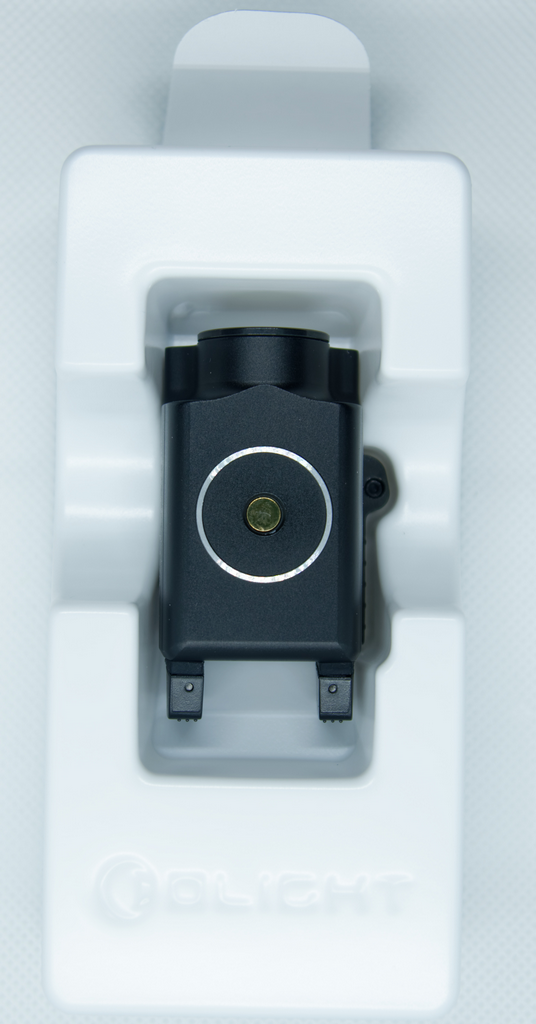 The light comes in a small white carton box, that can be used to store the light when not used.
The light comes with a small wrench (T6/T8) an additional rail mount for 1913, and magnetic charging cable.
And here is the weapon light. As you can see on the pictures it's really tiny, but still feels very very solid, almost like a weapon. When the handle, that holds the light on the gun is open you can adjust the unique rails. The light itself is made completely from metal, except for the switches.
You can press one of the switches and the light will turn on, until you press again, or if you click and hold the light will stay on as long as you hold the switch.
I am sorry, but I don't own a gun in order to demonstrate the light on the gun.
Here is the user manual. As I told, the light is super easy to use, with two switches that do the same thing, and only one mode.
Regarding the light itself – 600lm are sufficient to the distances that you should cover with a pistol. If you want a specific test – please tell me and I will gladly cooperate.
I think that this light is just like a weapon. It does the job when you need it. It has a really robust feeling, a wide weapon compatibility and extremely easy to use, without unnecessary modes.