Soshine 32650 6500mAh (Black)


Official specifications:


Capacity: 6500mAh

Chemistry: Li-ion

Voltage: 3.7V

Lifespan: More than 1000 times


This is a large (32650) sized LiIon cell with the not that much capacity (This size do not have the best energy density for LiIon).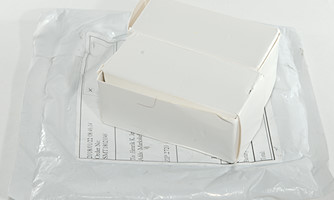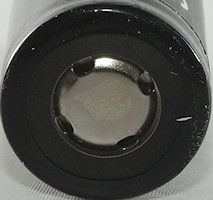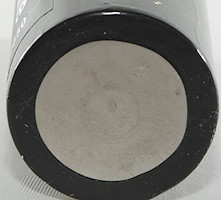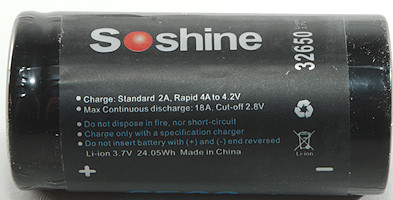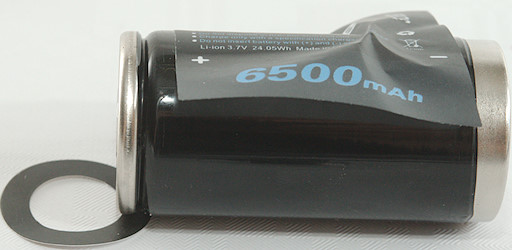 One of the cells looked like it have been very hot after the test, the other did not.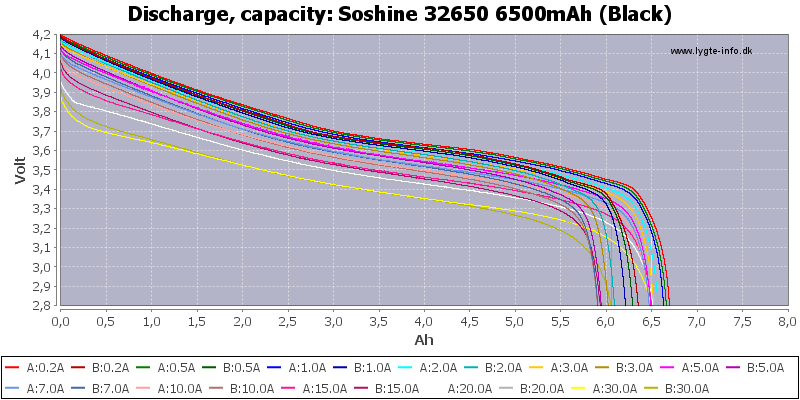 One of the cells is above 6500mAh the other below.
I have left out the temperature curves, the two cells tracks fairly well on them and do not get hot, but that is not consistent with the heat damage on one of the cells.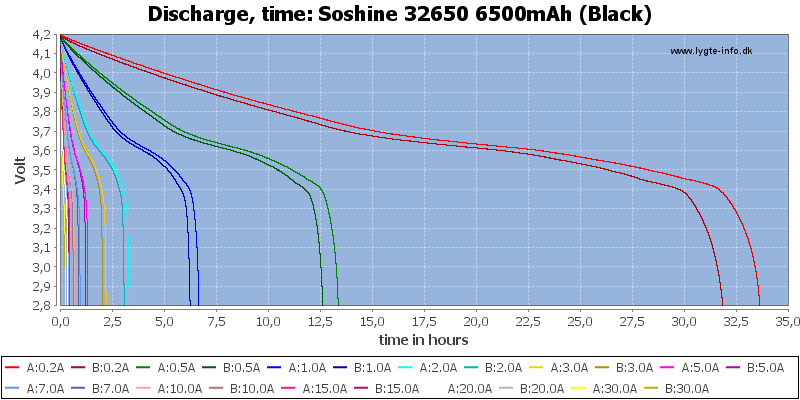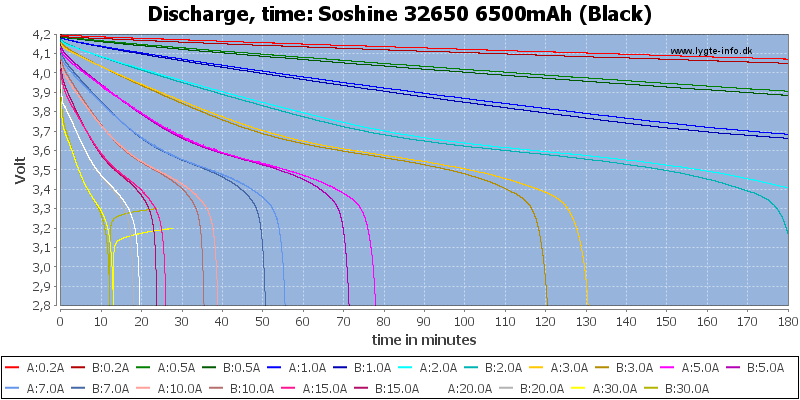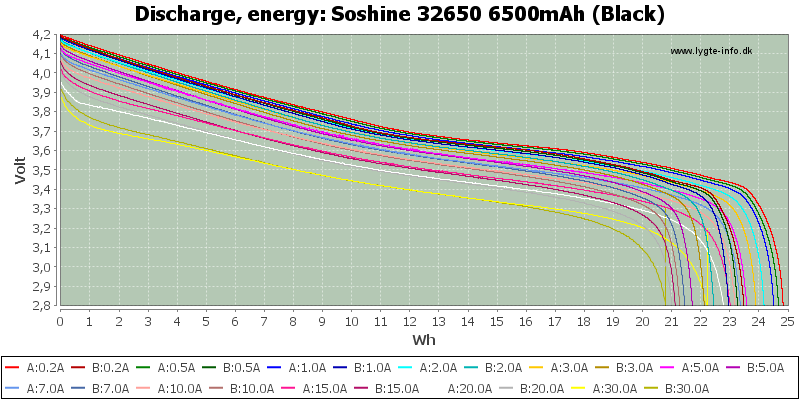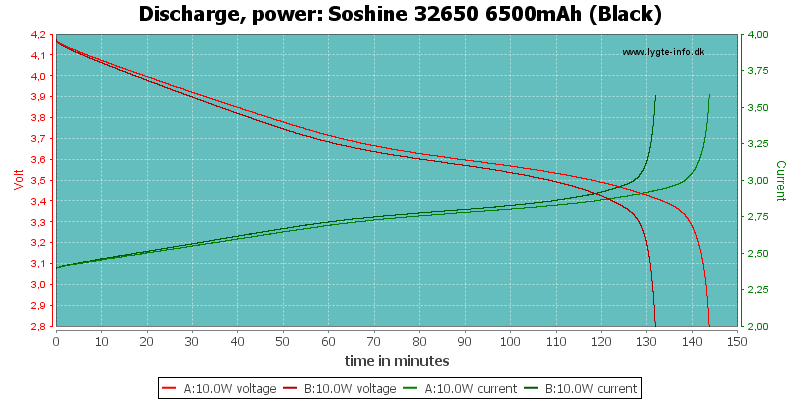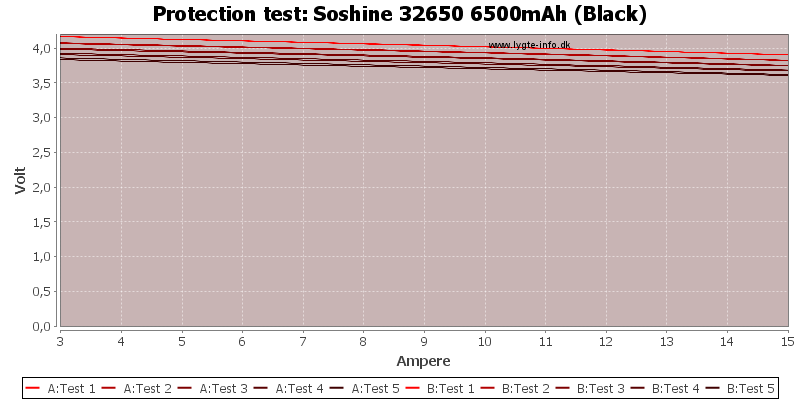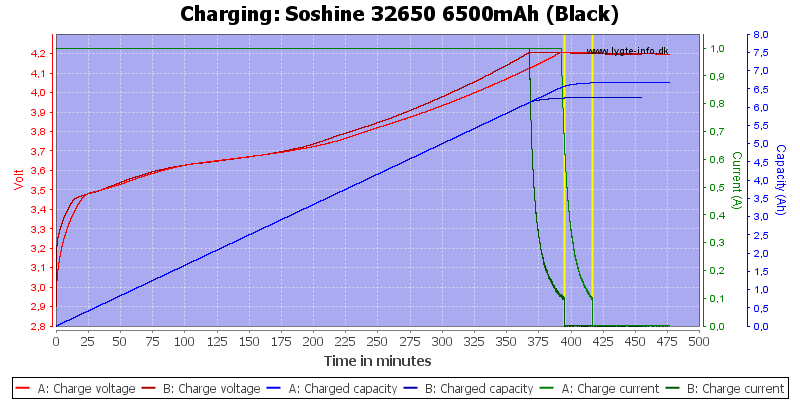 Conclusion
The batteries have about the expected capacity for 32650 cells, but the variation between them is way to large.
I have no explanation on why one cell got very hot and the other not.
Notes and links
How is the test done and how to read the charts
How is a protected LiIon battery constructed
More about button top and flat top batteries
Graphical comparison to 18650 and other batteries
Table with all tested LiIon batteries