Using the search I did not see a review for this light and I think it deserves one. As it is the Ti3 model I thought the review appropriate from the perspective of my left pocket where it has resided for 3 years now.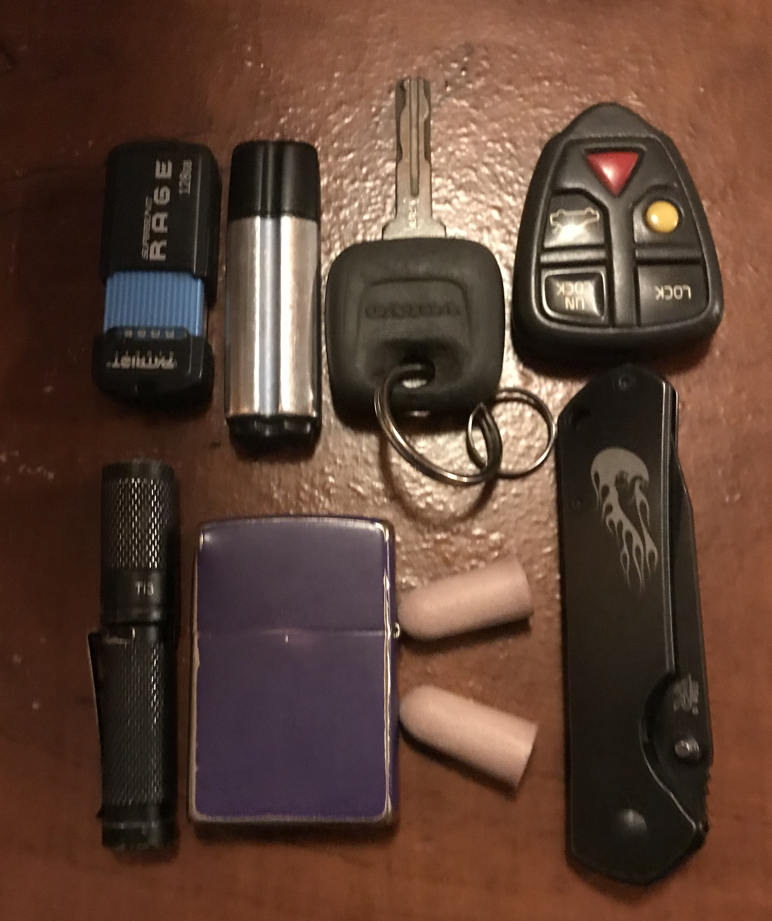 What good is a flashlight if you don't have it or it doesn't work? For the past three years if I was wearing pants I had this flashlight and it works! This light is well made and has served me well. It is one of the smallest things in my pocket yet the outstanding knurling makes it easy to locate. It does not take up any unnecessary space.
Like others my idea of a good flashlight used to mean maglite. I used to carry a 2AA Mini-Mag on my belt and thought it great to have such a useful amount of light available in such a small package. The middle mode of the Ti3 puts out about the same amount of light and will do so for 6-7 hours on a single AAA LADA or Eneloop. I used to keep a 3D maglite in the car and thought that was a monster bright light! Now, in my pocket always, I have a light that puts out even more light than the 3D mag! Granted it doesn't have the throw and will only do it for about a half an hour or so but still it is an amazing amount of light, roughly 100 Lumens or so, in such a tiny package.
One thing that sets this light apart from the competition is that it has a sub-Lumen low. I love this feature!!! Only light I have that has it and I truly like it. I can move around the house at night without waking up my wife. You can use it without affecting your night vision as well. Not sure how long it will go on this mode but likely days.
Pros:
Tiny
100+ Lumen high
Sub-Lumen Low
Durable
Reliable
AAA battery
Cons:
Twisty switch
AAA battery
Explanation of the cons as they are both pros as well. I like the twisty because it makes for the light being tiny and reliable. However, the UI is that it always starts on low and then cycles to mid then high when you untwist and re-twist quickly. Sometimes you will jump a mode or two as the light goes on and off while twisting it down. If you go through two full cycles it brings out the hidden strobe feature which can be really annoying. It is also annoying if you can't hit the mode you want. As for the AAA I just put that in because it is only good for about a half hour on high. Of course AAA are cheap and readily available and it is very easy to maintain a fresh cell. I have done serious car maintenance with this light on high and when it took too long I just put in another battery. Clipped to a hat or in the mouth it is a very effective work light.
In summary if I had to choose only one flashlight (thankfully I don't;-) it would be very hard for me to choose between this and my Convoy silver C8. It does not have the throw or the 1k Lumen brightness of the C8 or the amazing run time of an 18650 but it is so unobtrusive to carry, always works, and provides such useful light that almost makes up for those shortcomings.