Review example was provided by Xtar. Here is the product page at manufacturer website. that is quite old model. so currently i found that you may buy it only at ebay.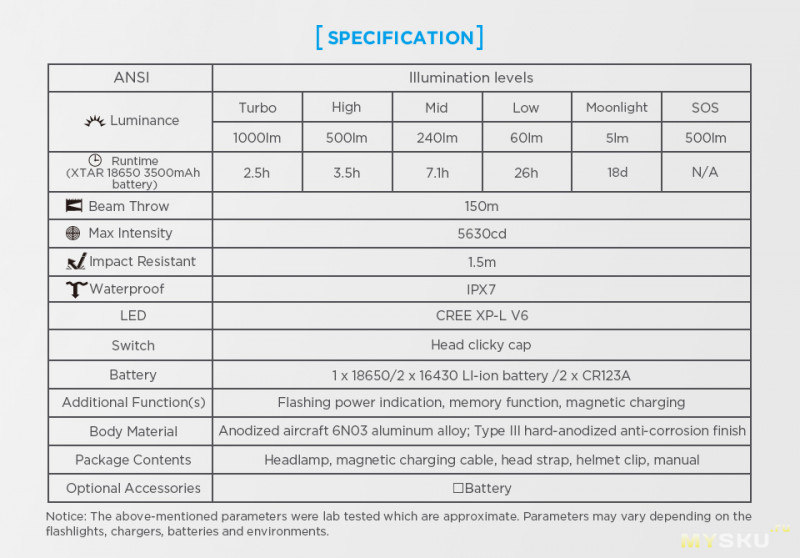 PACKAGE
AND
APPEARANCE
H3R has a good package – white cardboard box, which survived travel from China to Russia without any problems. Both design and printing are good (even with some UV-printing!) So, as a gift – package is ok.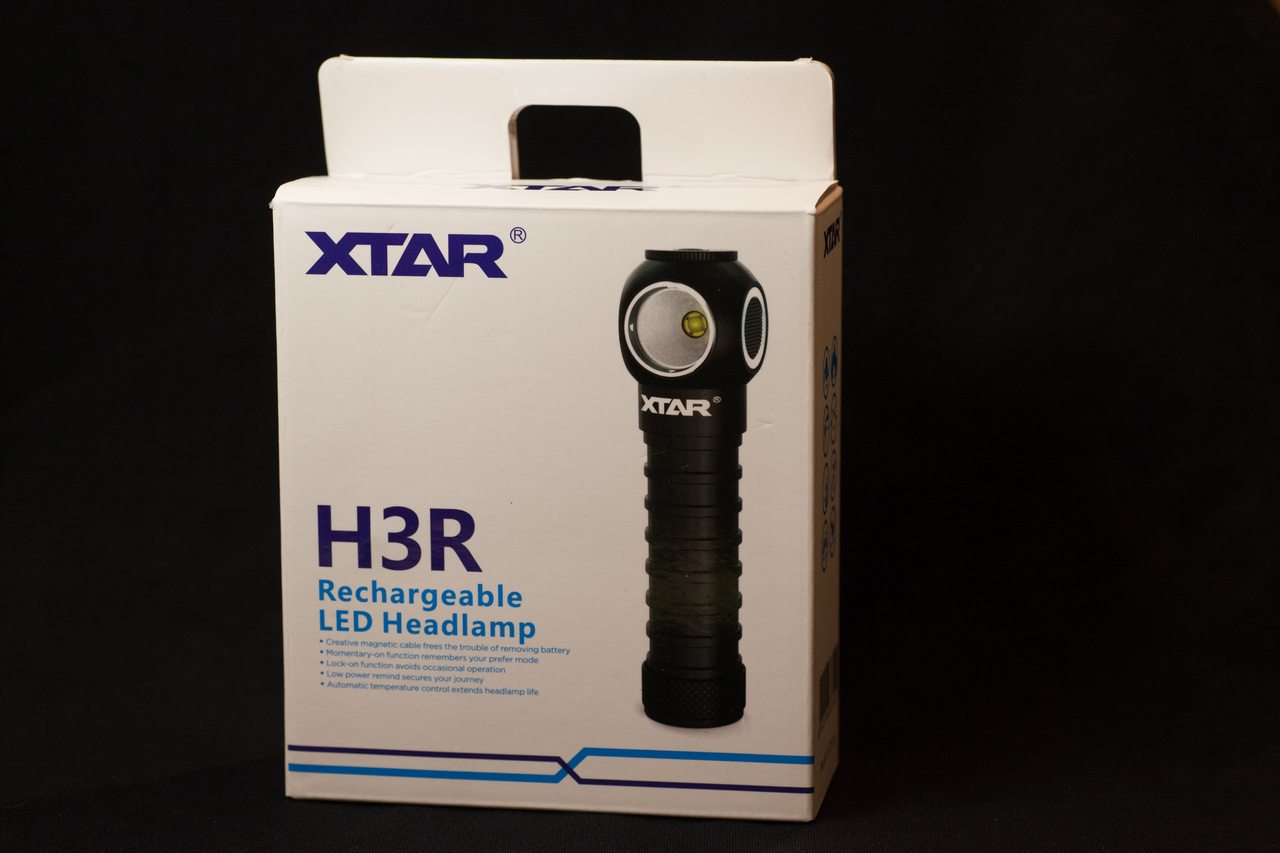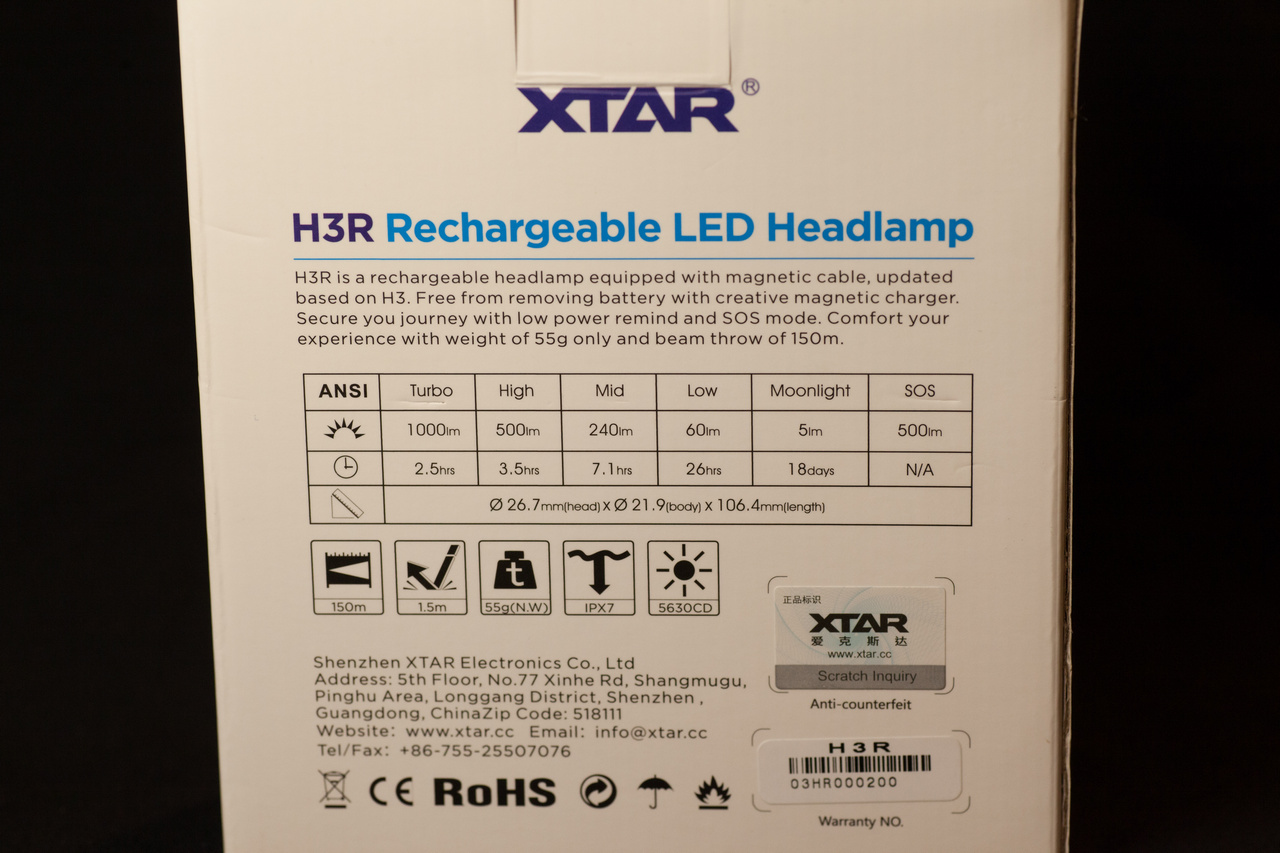 Package includes: headlamp, head strap, charging cable, manual, helmet mount.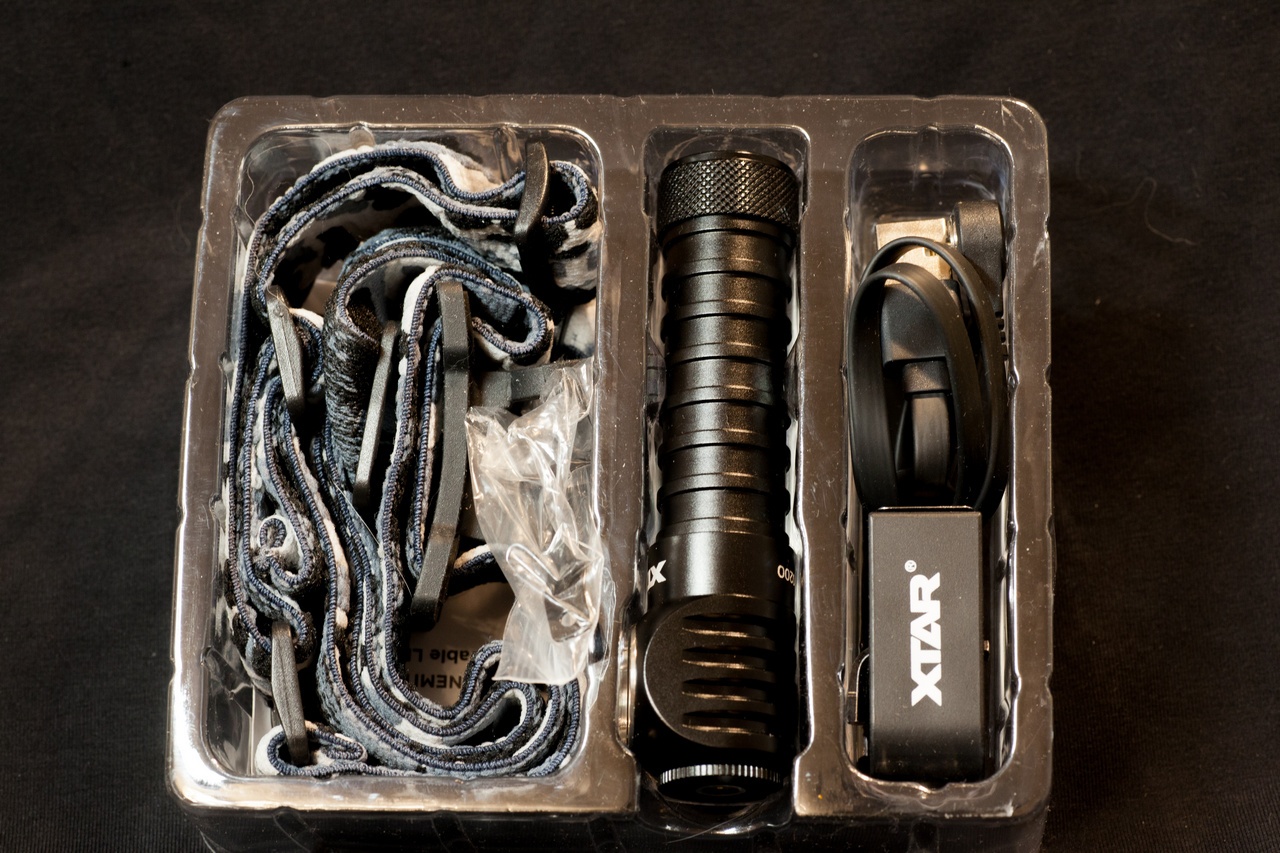 Head strap is regular | shaped , in camouflage desing, not bad ) I`d also like to see some light-reflecting parts there for better road safety.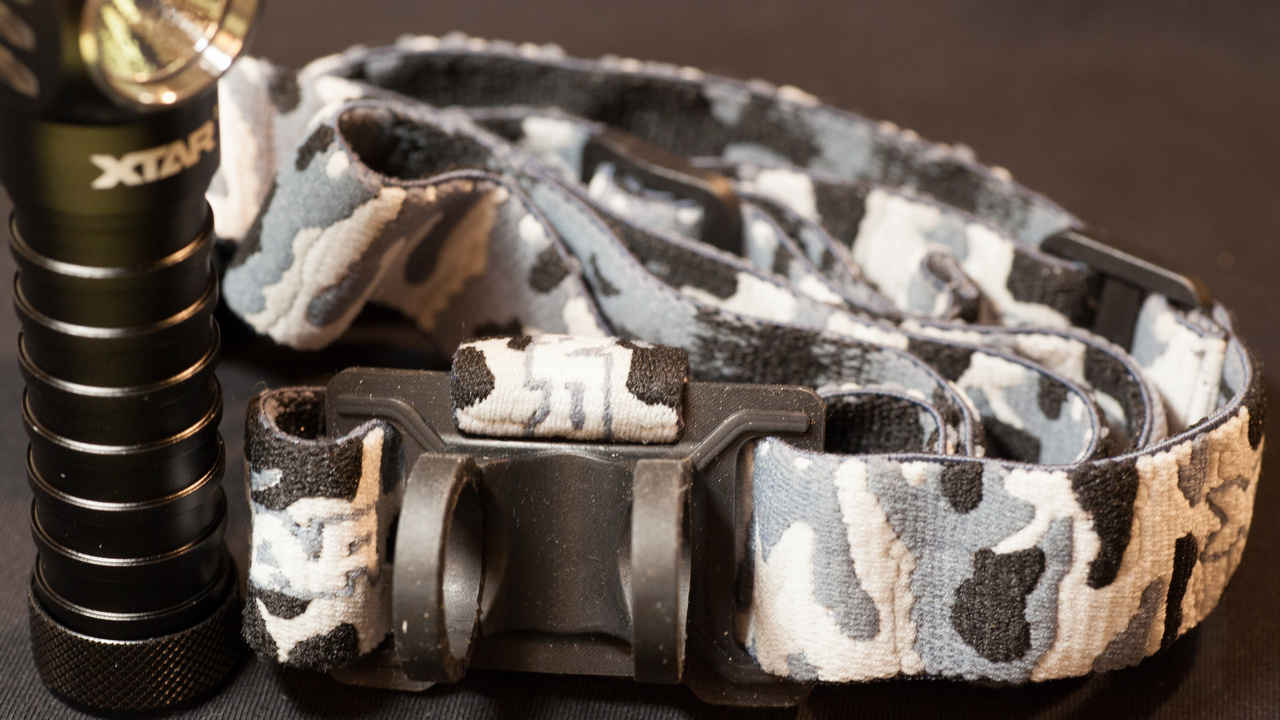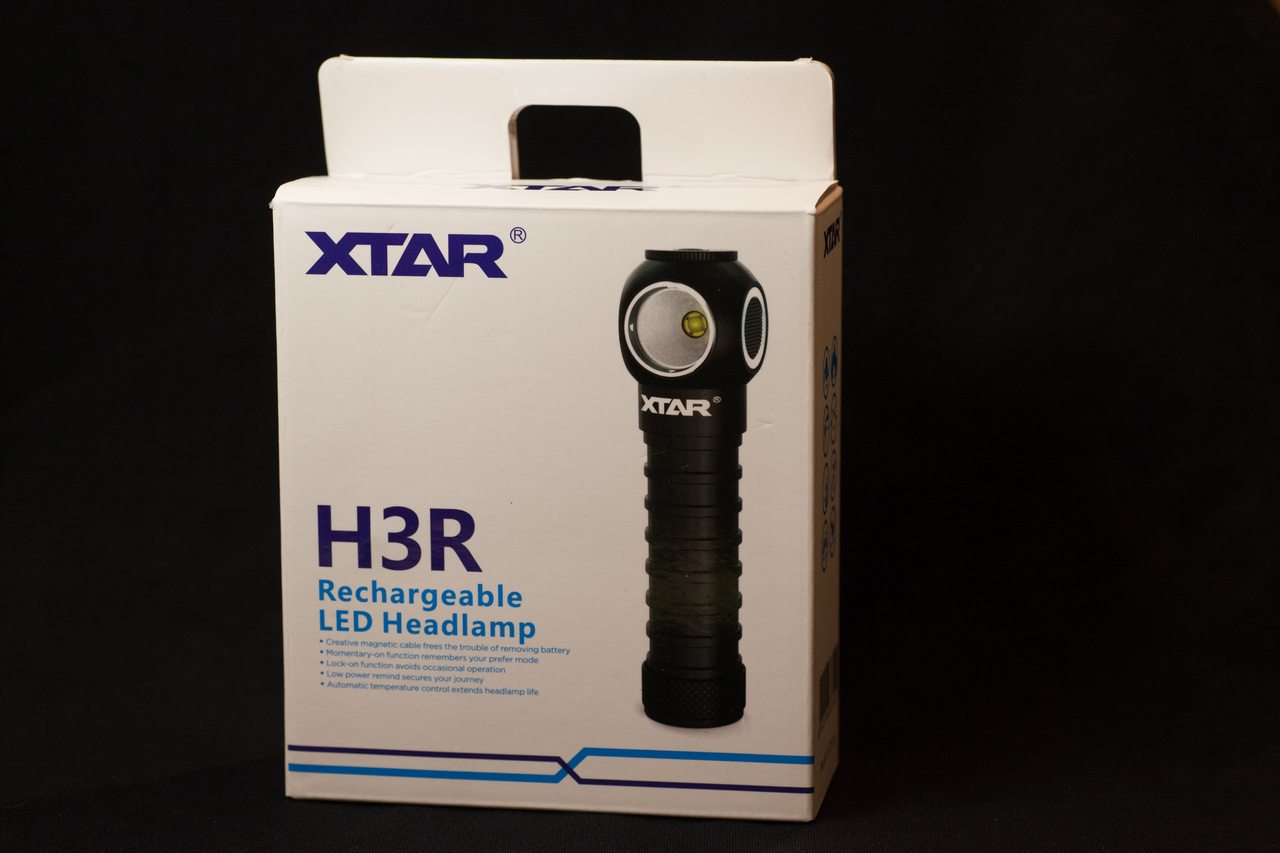 Helmet mount looks great. I can also use word "looks" as I don`t have helmet. But I really like idea of hiding hexagonal key in the mount.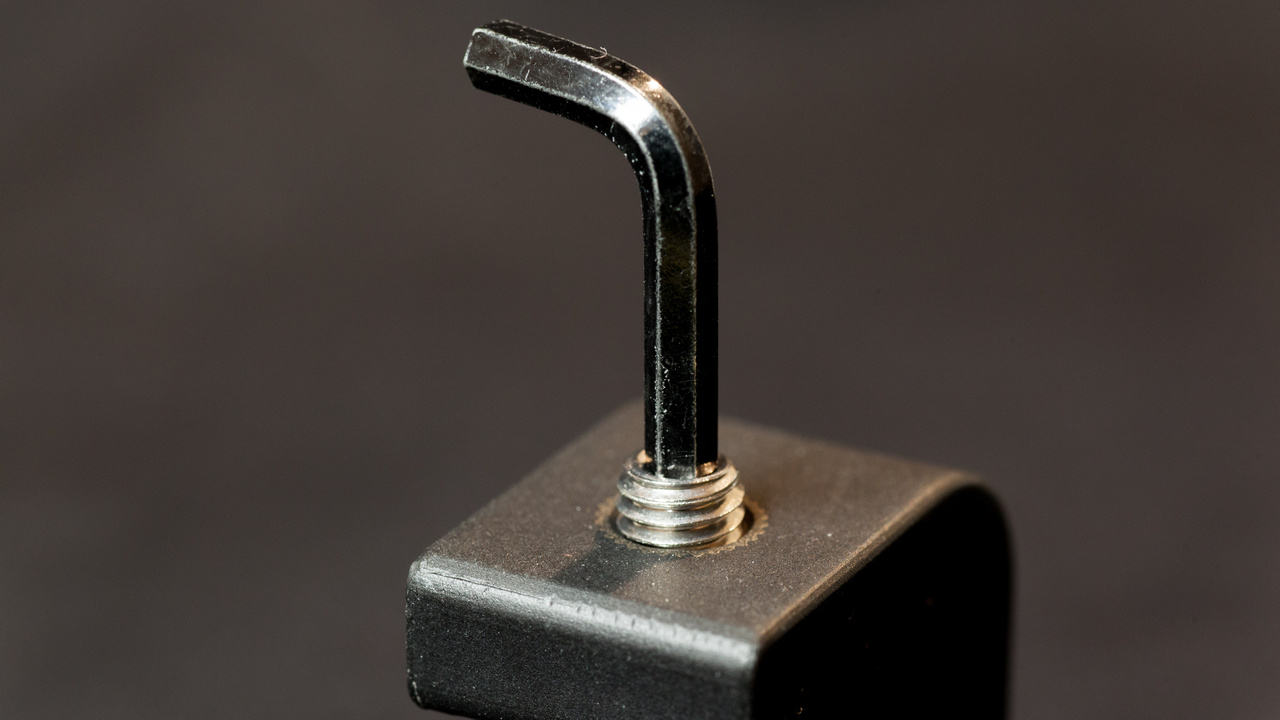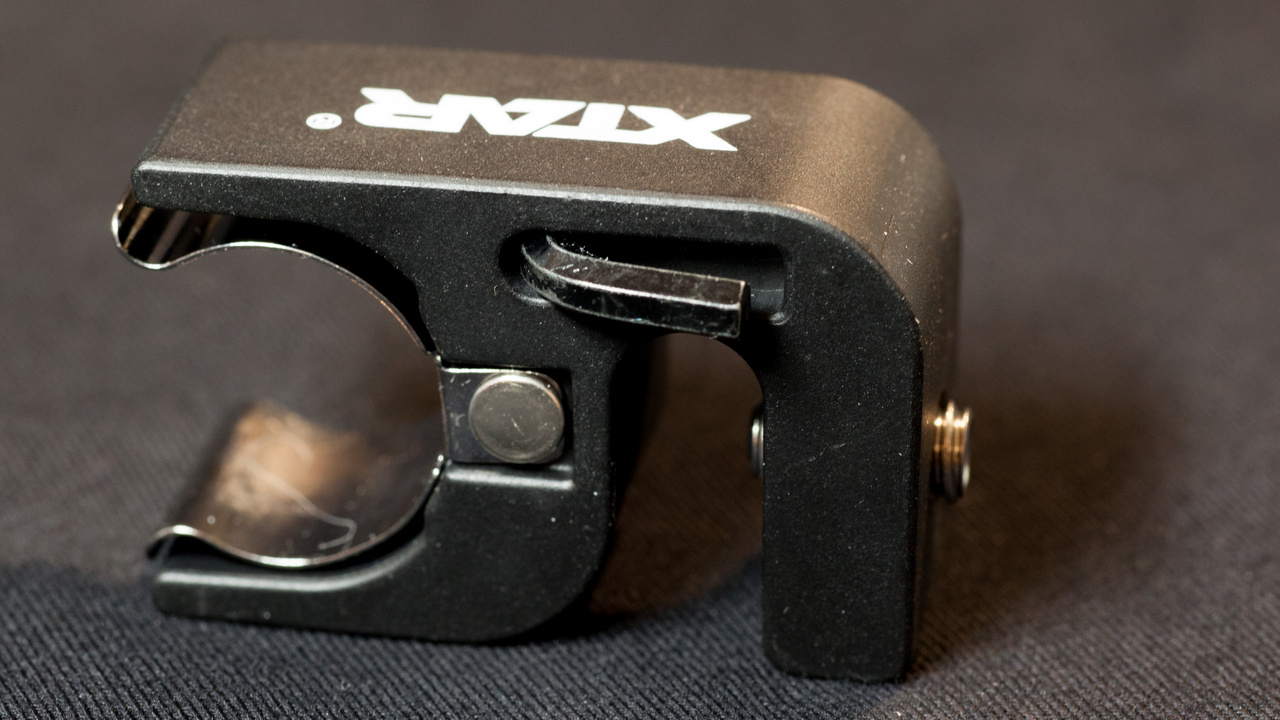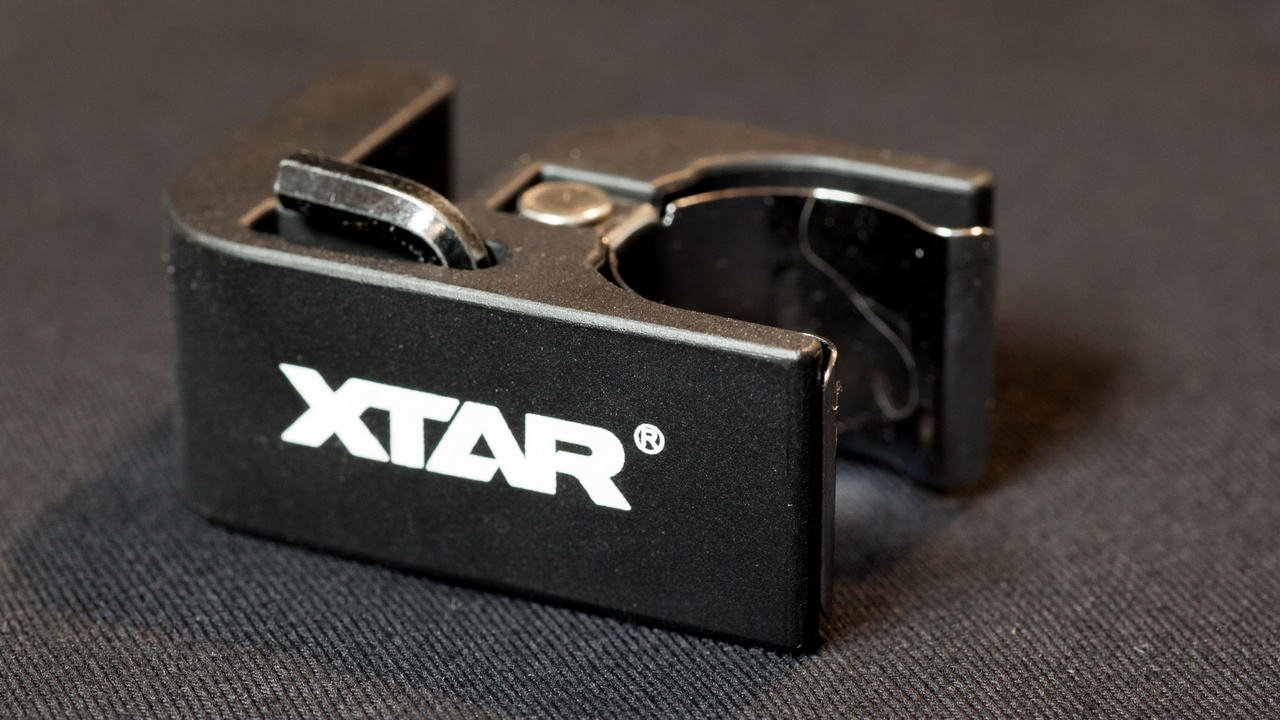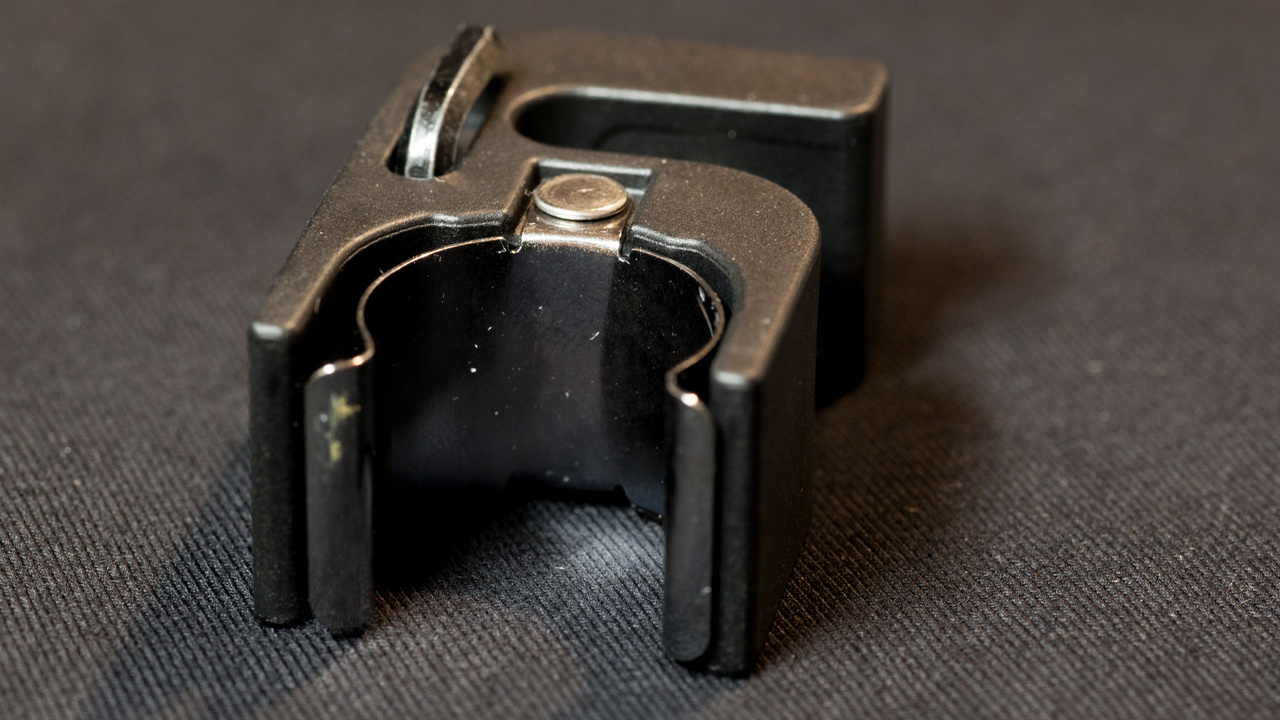 And here it is!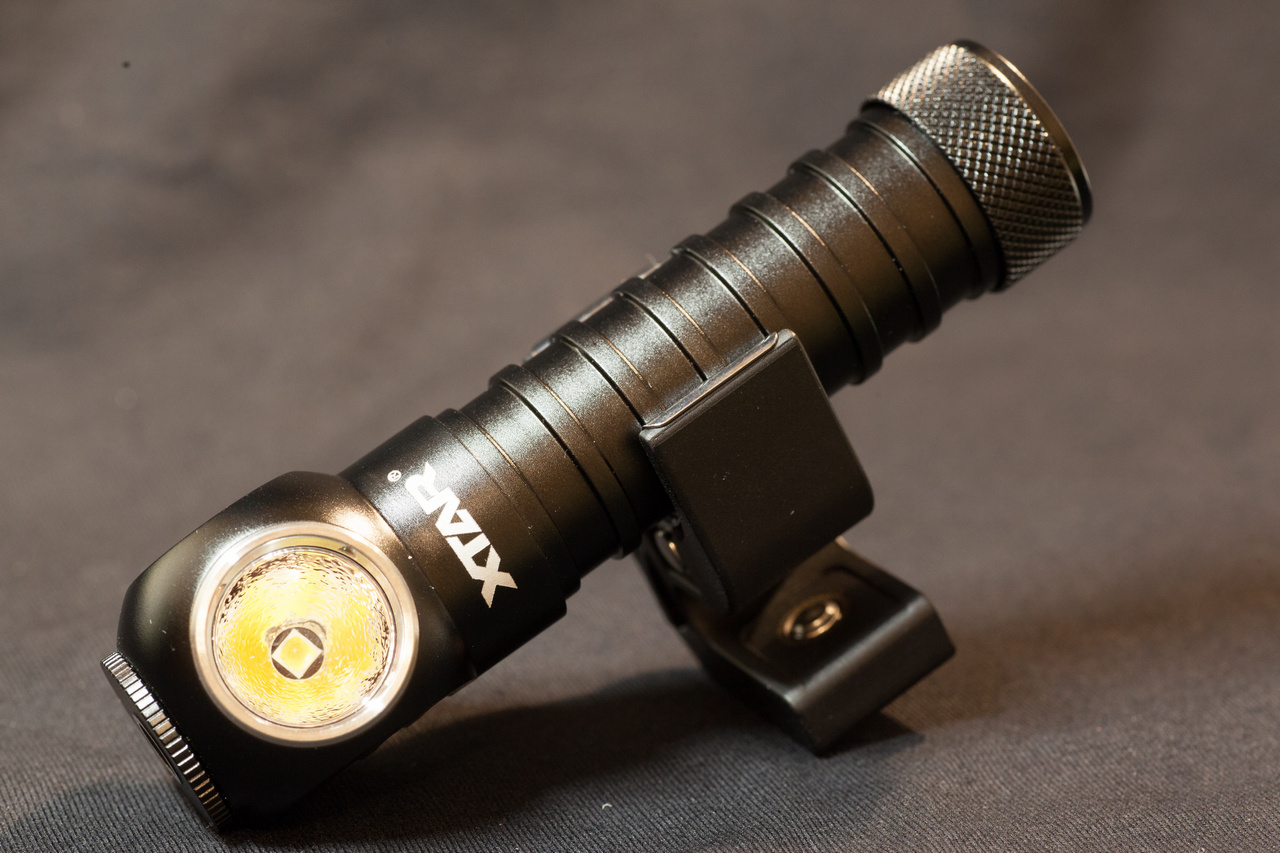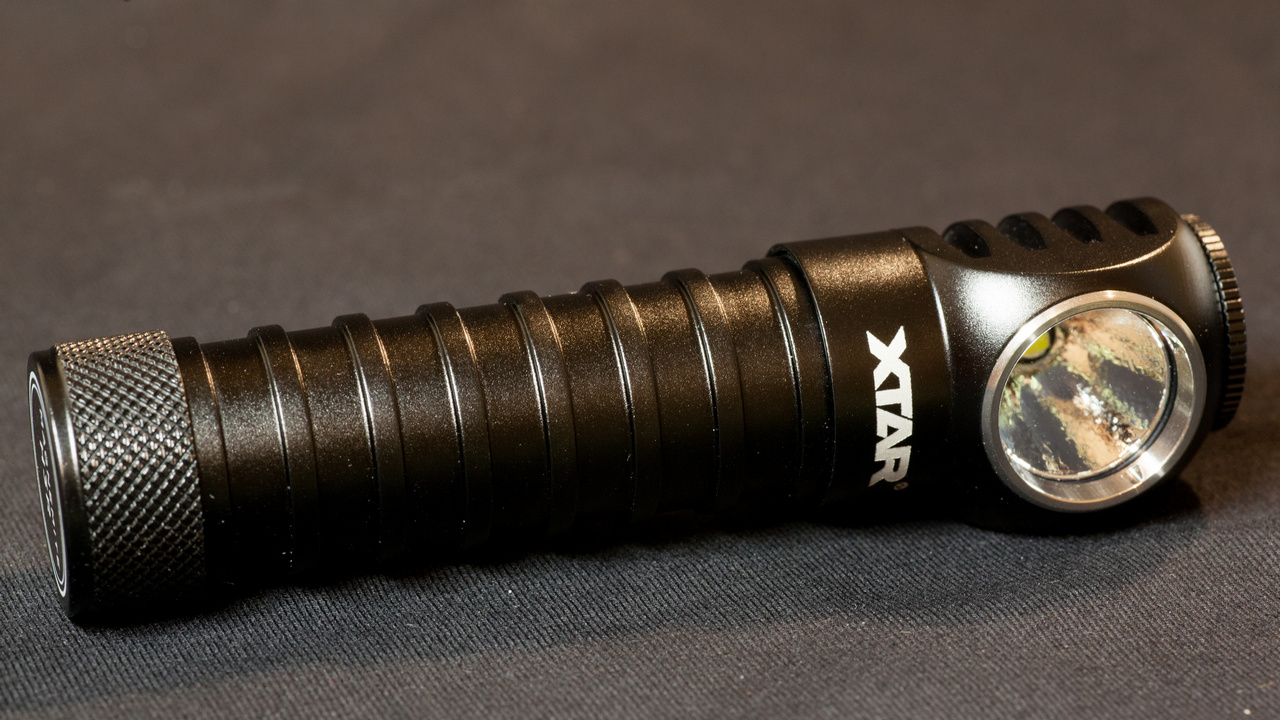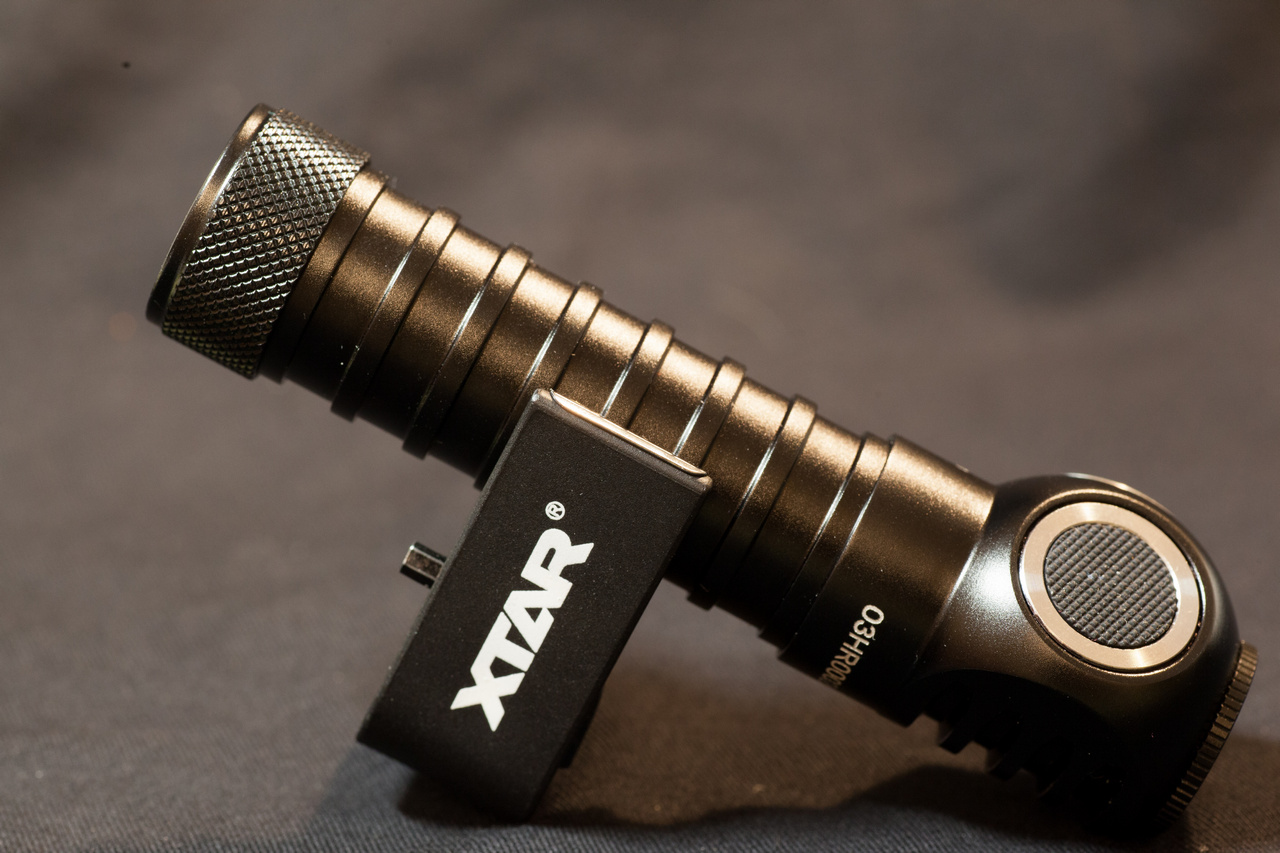 Size is quite modes, little be over H03, just 106.4mm.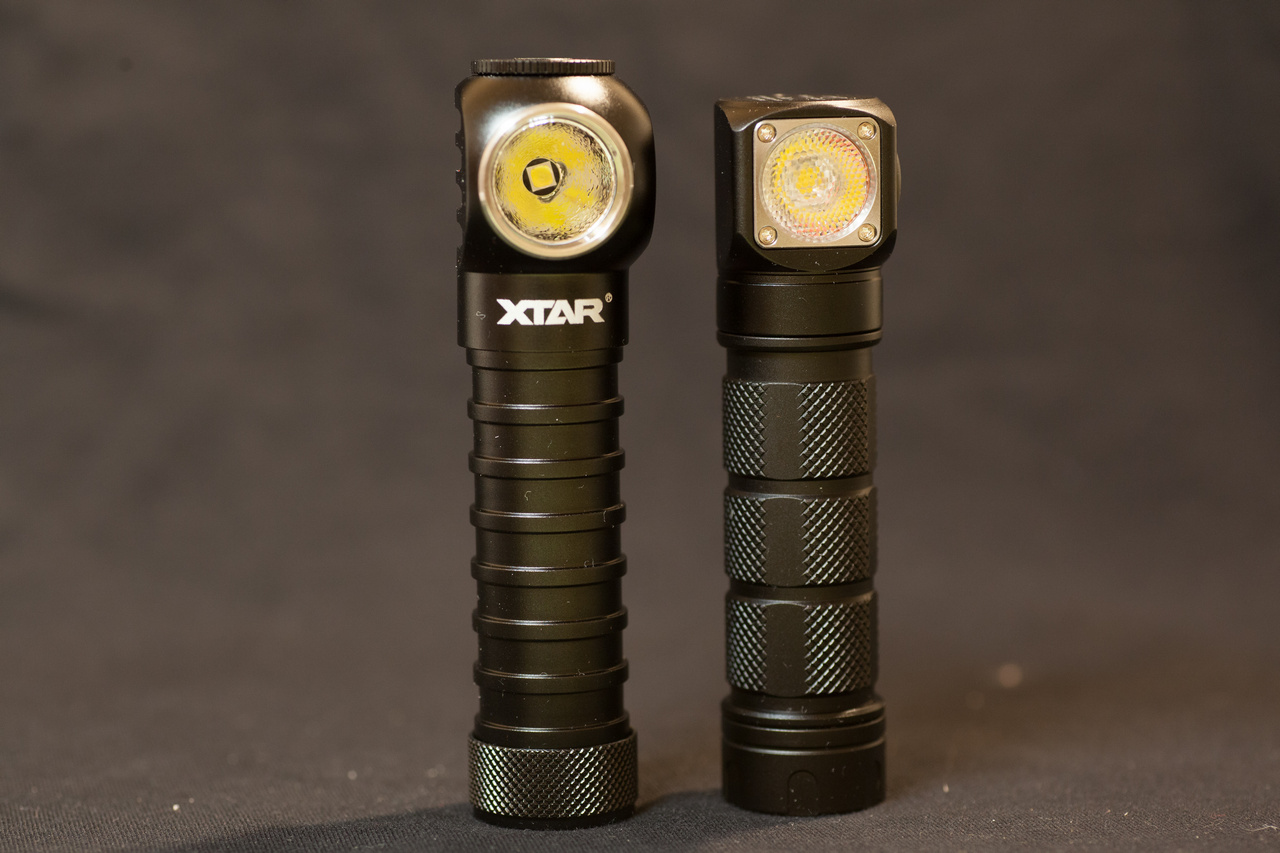 H3R looks like cobra, doesn't it?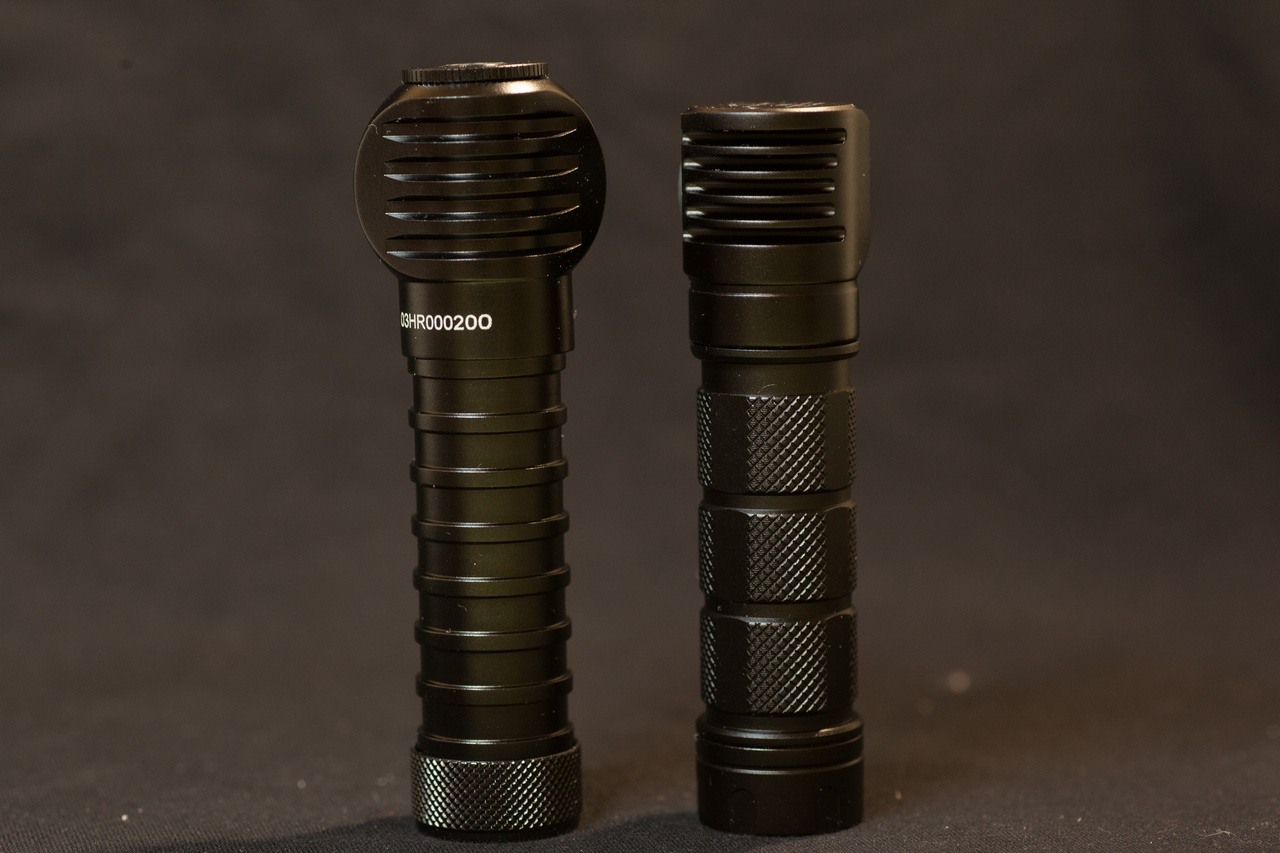 Anodising is great, I rarely test it, but this time I couldn`t scratch it with clip.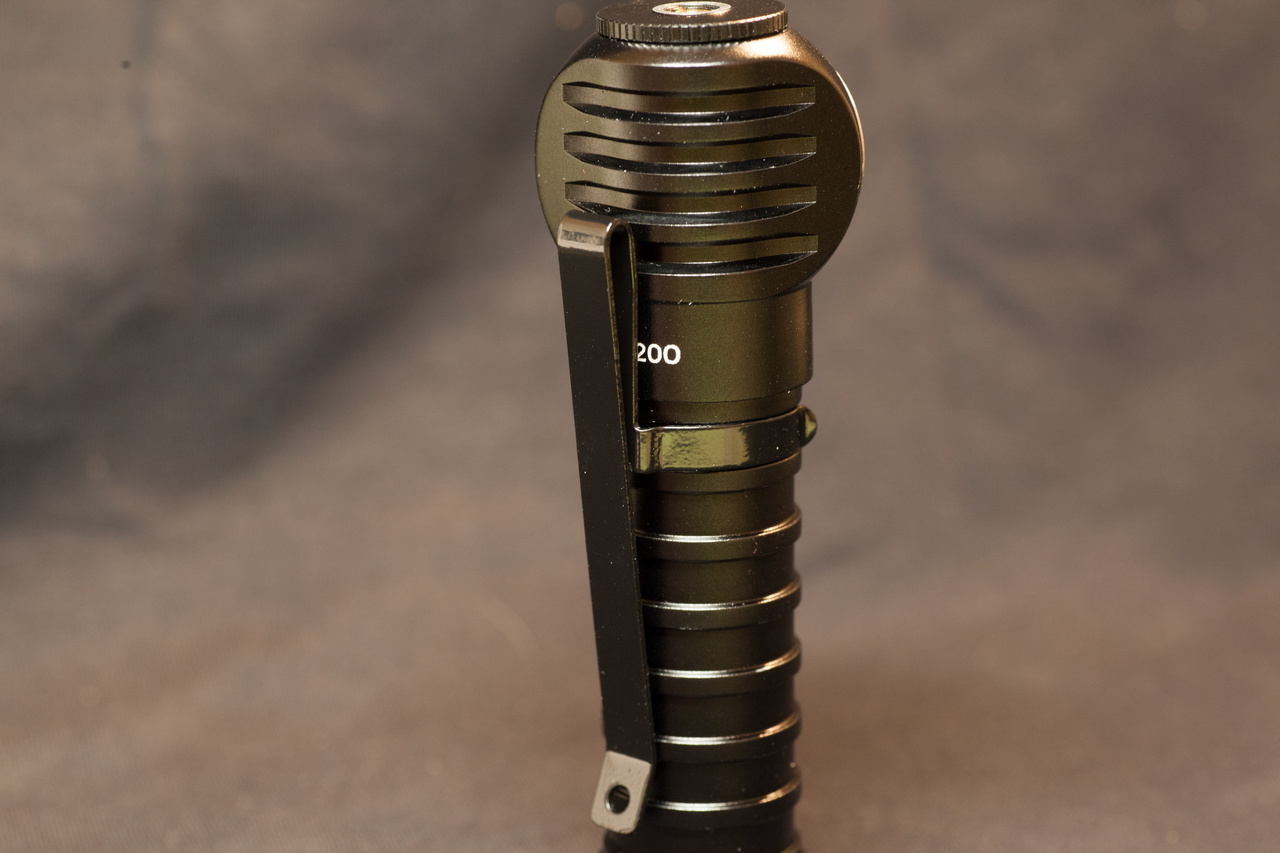 Magnimite promises us something magnetic. Heh, there is no magnet at tail, as i`d expect from headlamp. It locates at head, under contact plate. Nowadays, when almost every L-shaped headlamp has magnet at tail, that is not good. Upgrade will be cheap. Tail cover is good with model name printed on.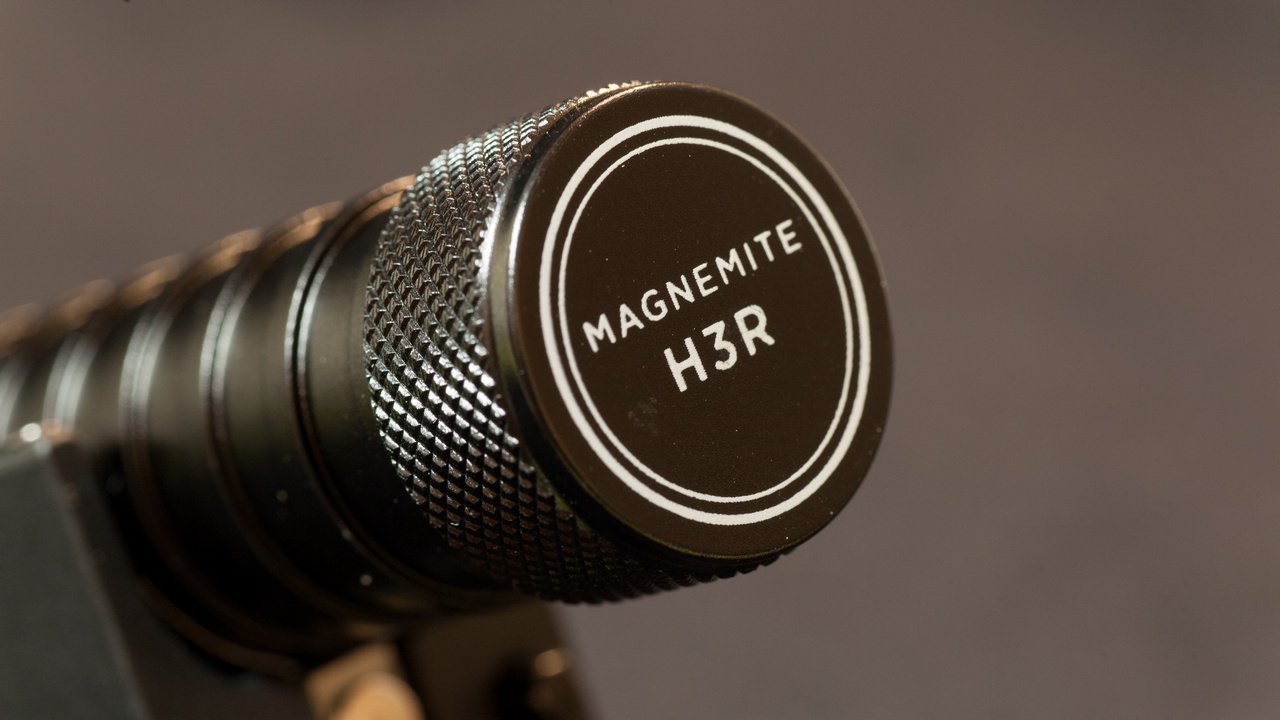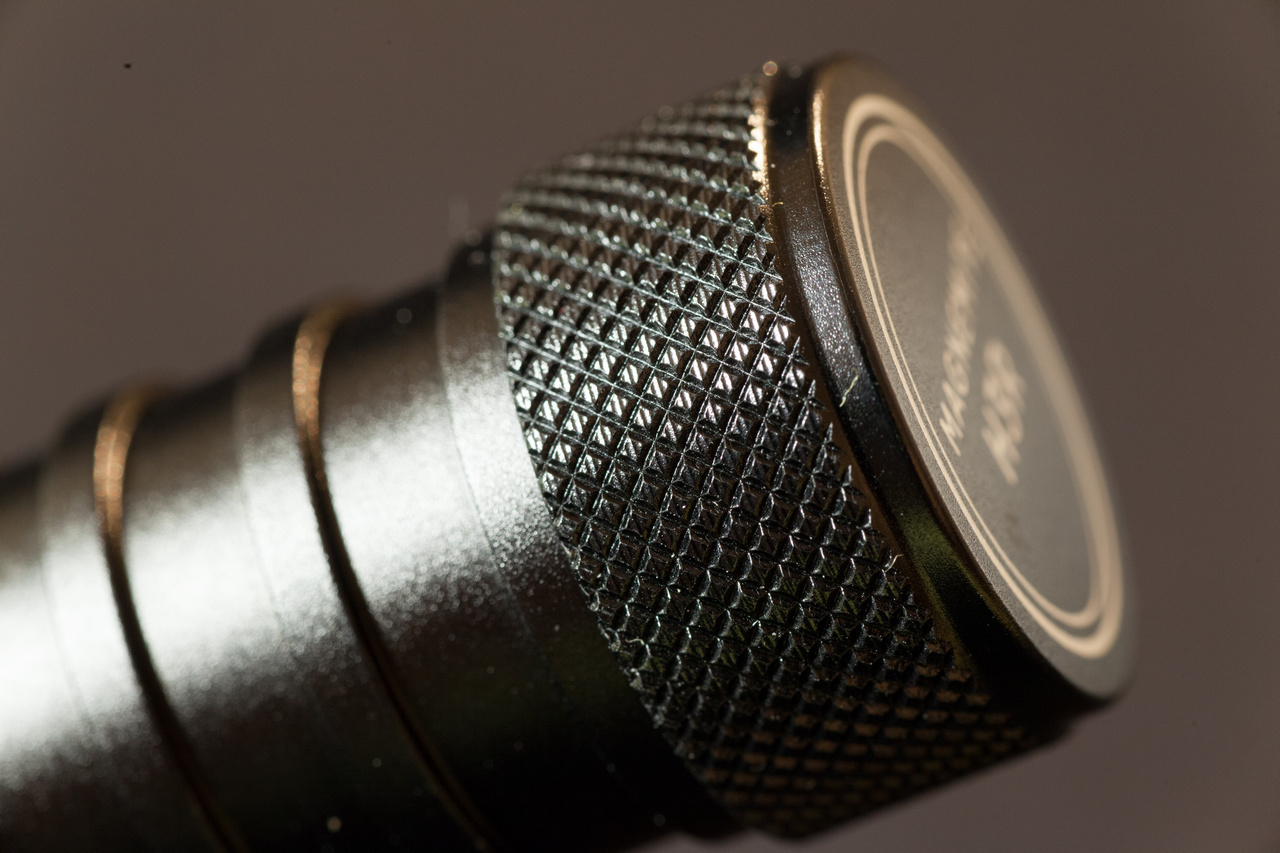 Good surprise was to see spring not only at tail, bat also at head, great.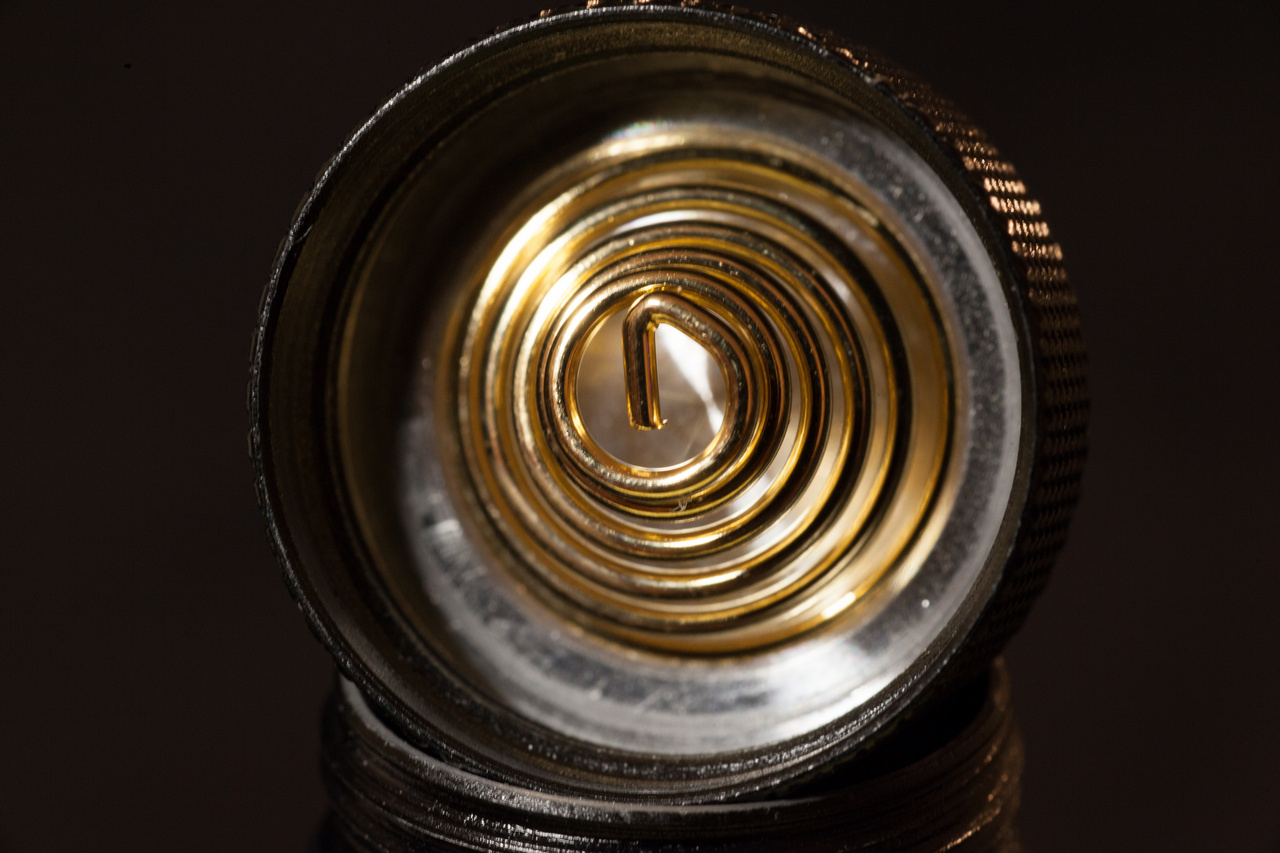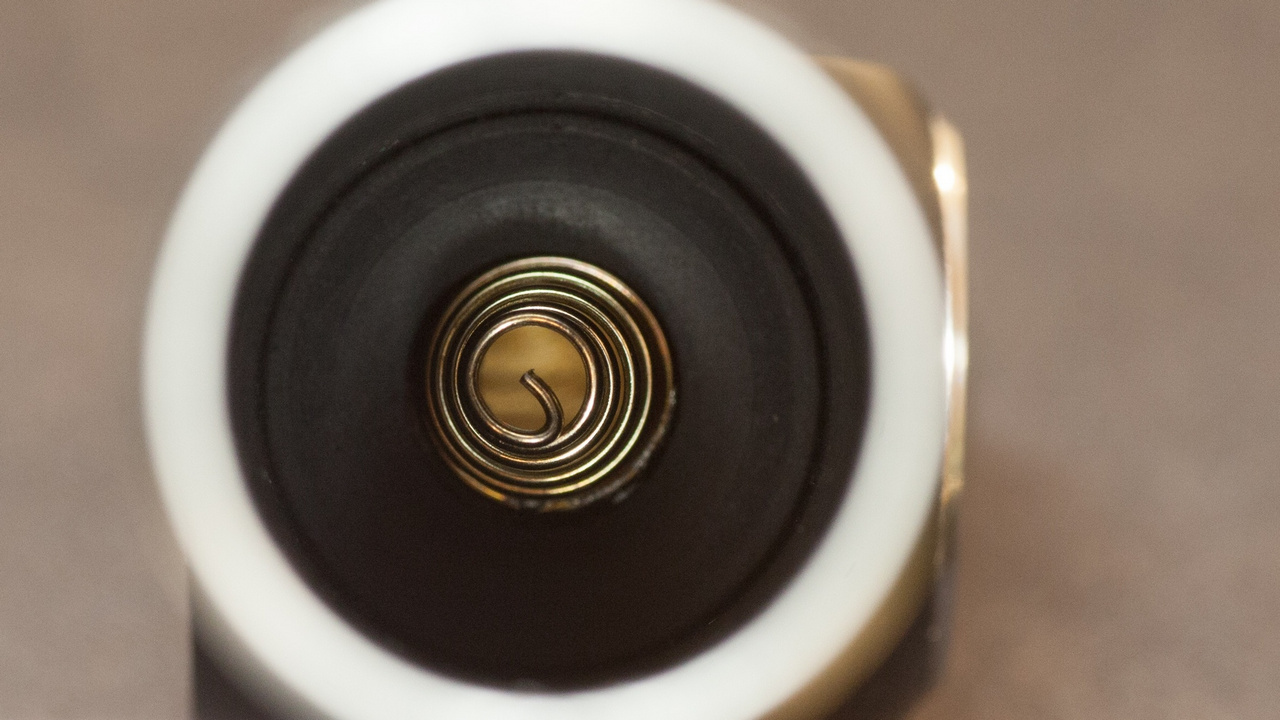 Threads at tail have good lubrication. And threads at head are dry. That`s not good, from one hand, yeah. But, in reality, who will unscrew this part? There is no use, user will only unscrew tail cover to remove battery, that`s it.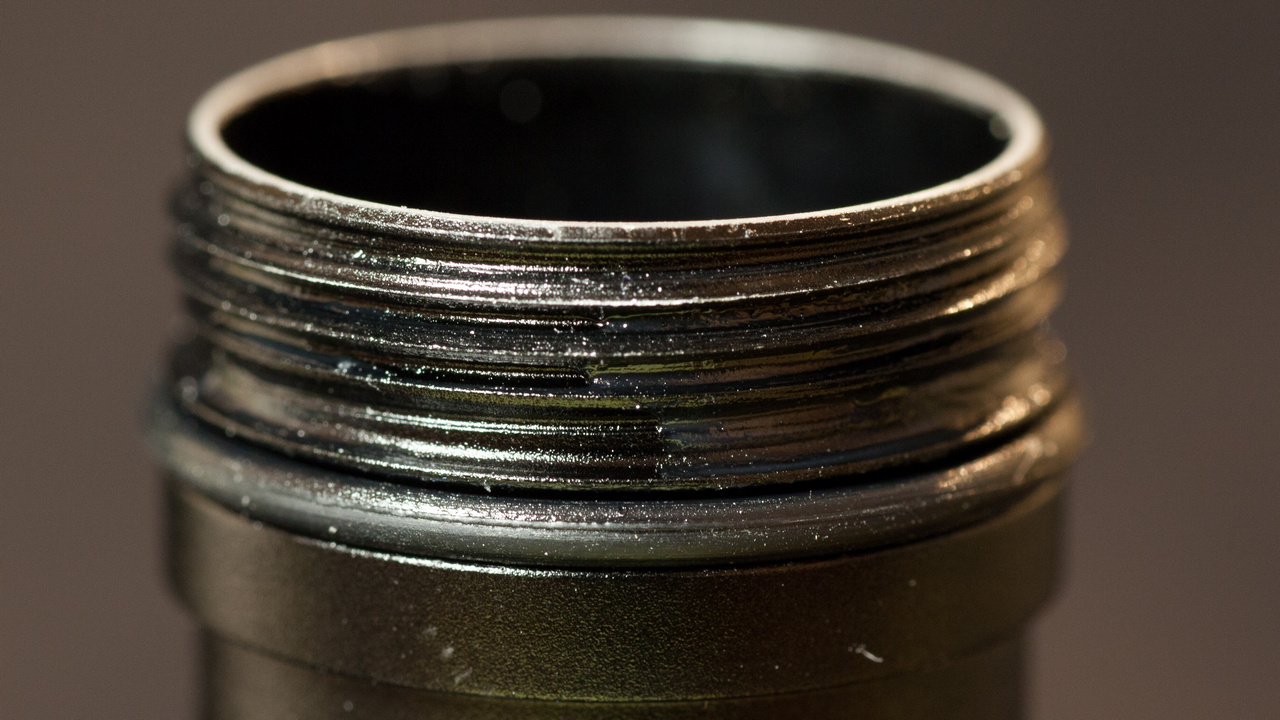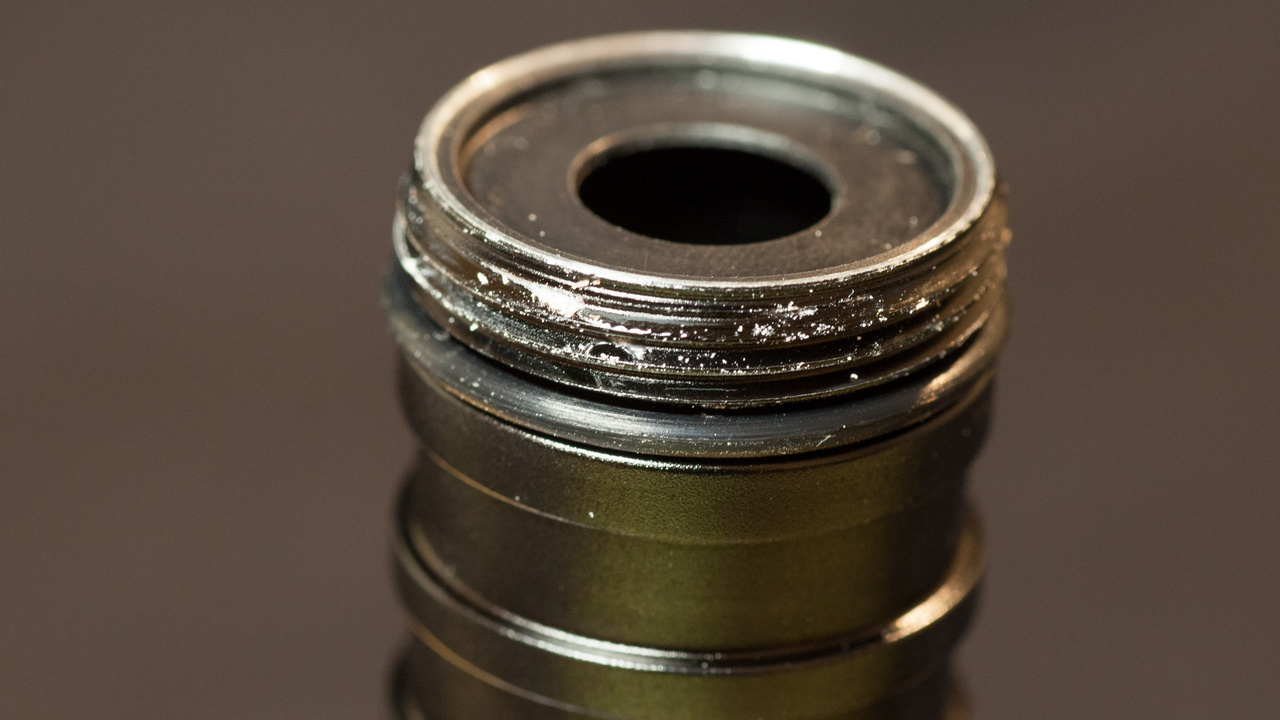 Knurling is unusual, wide and hide concentrical one. Grip is really firm.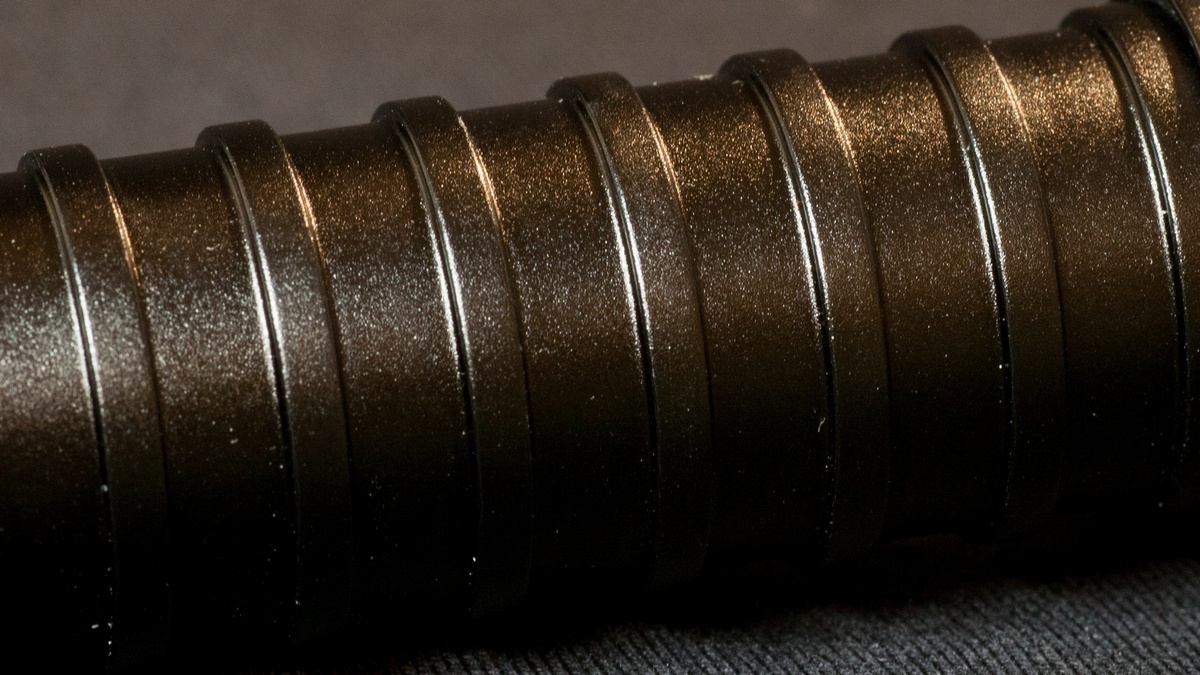 Cooling ribs are deep and occupy more space for head`s Cobra size.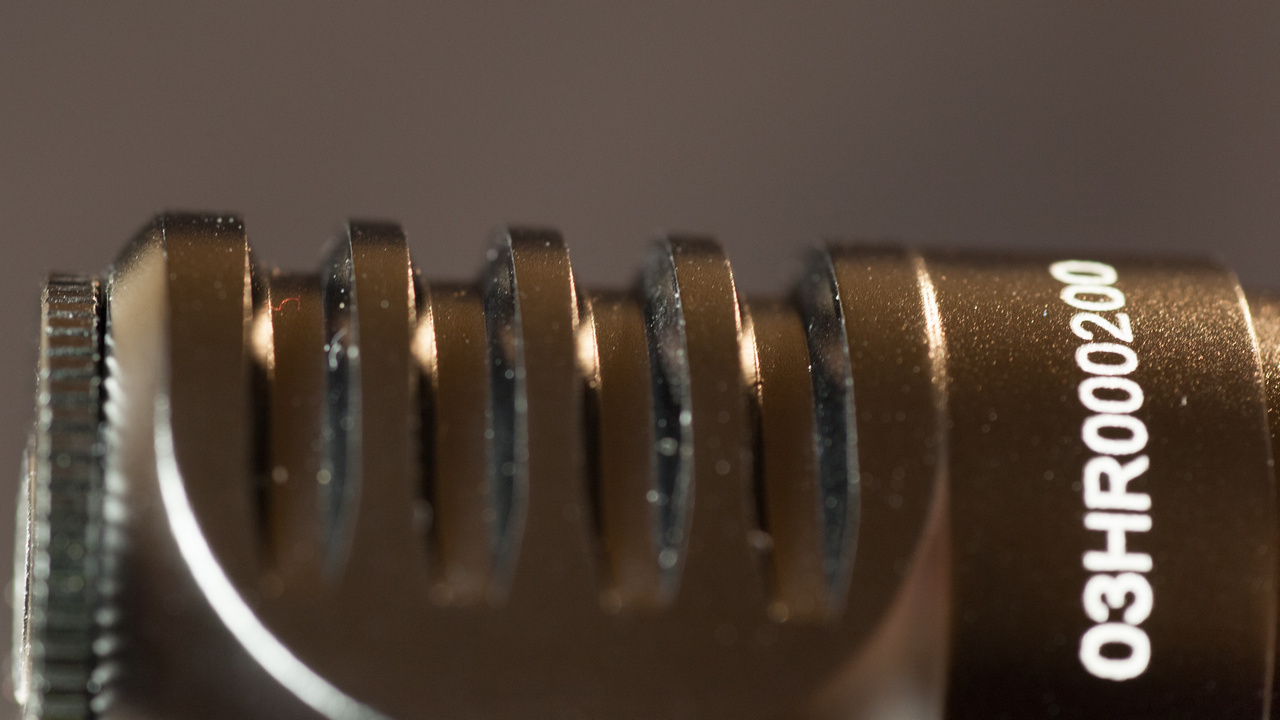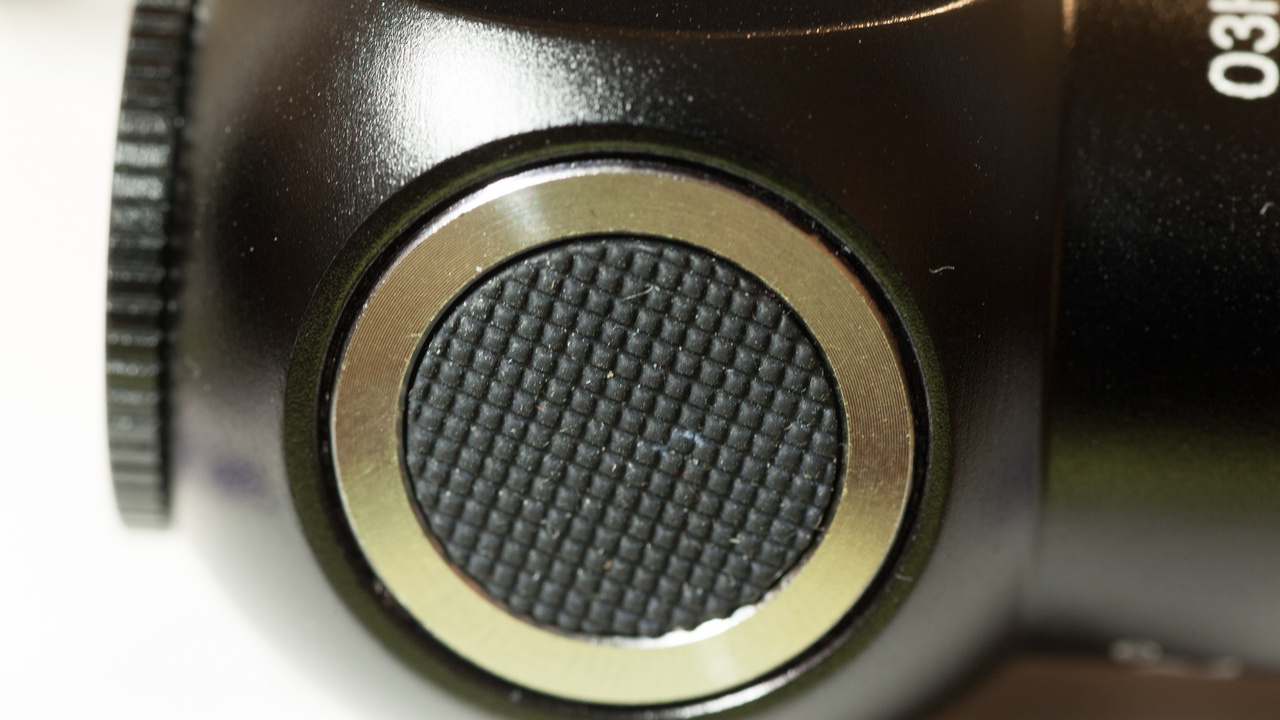 And it is not only Cobra, it also reminds me old-school aquanaut . Button is big and has significant click.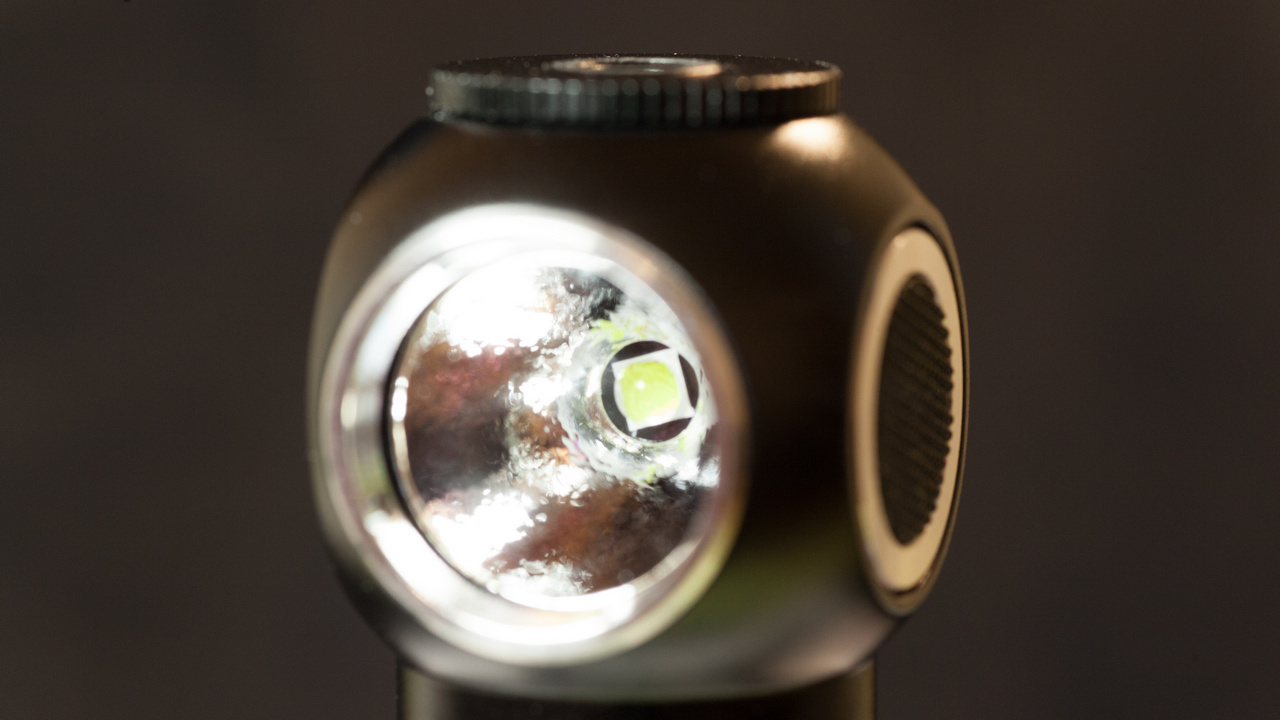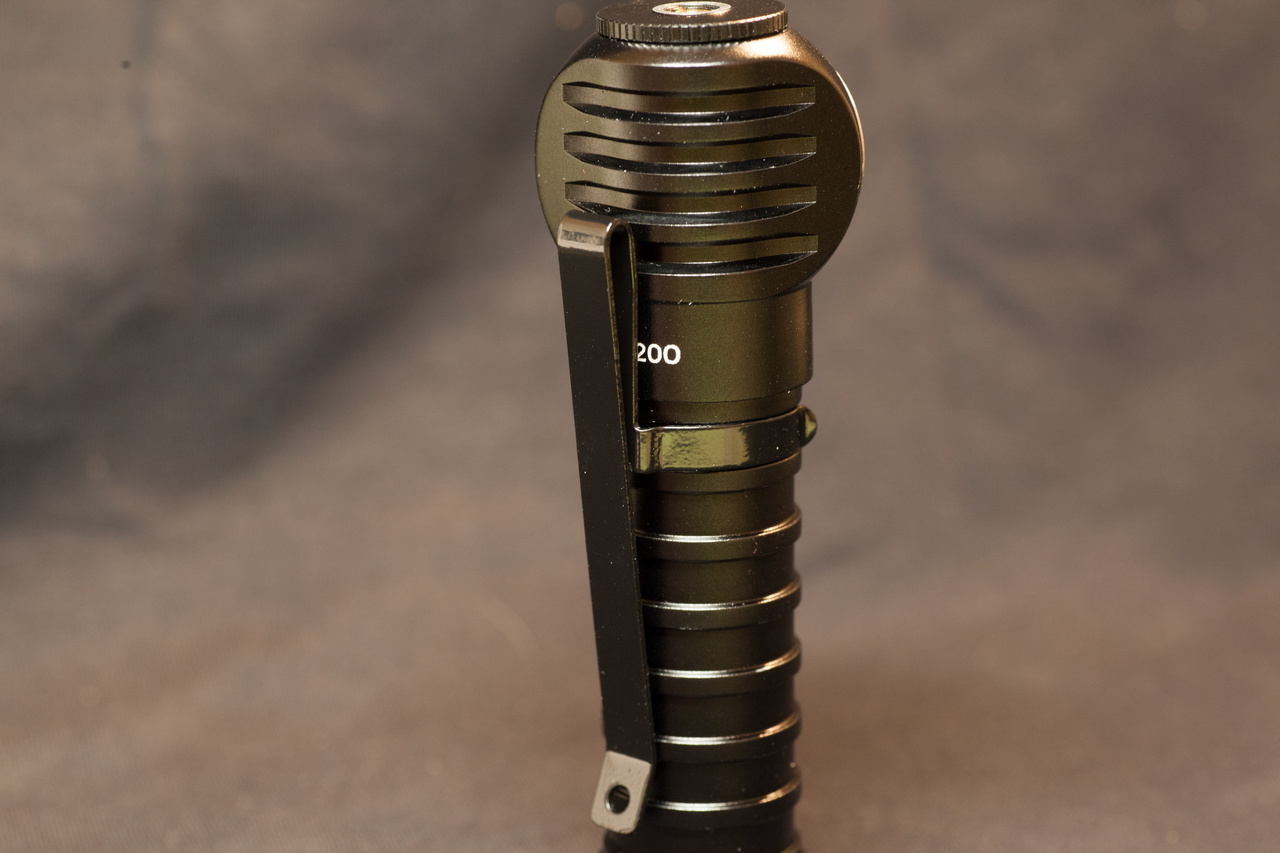 Cobra again. Sssssss….

Well, I only have other hadlamp with TIR-optic,so I can compare only them.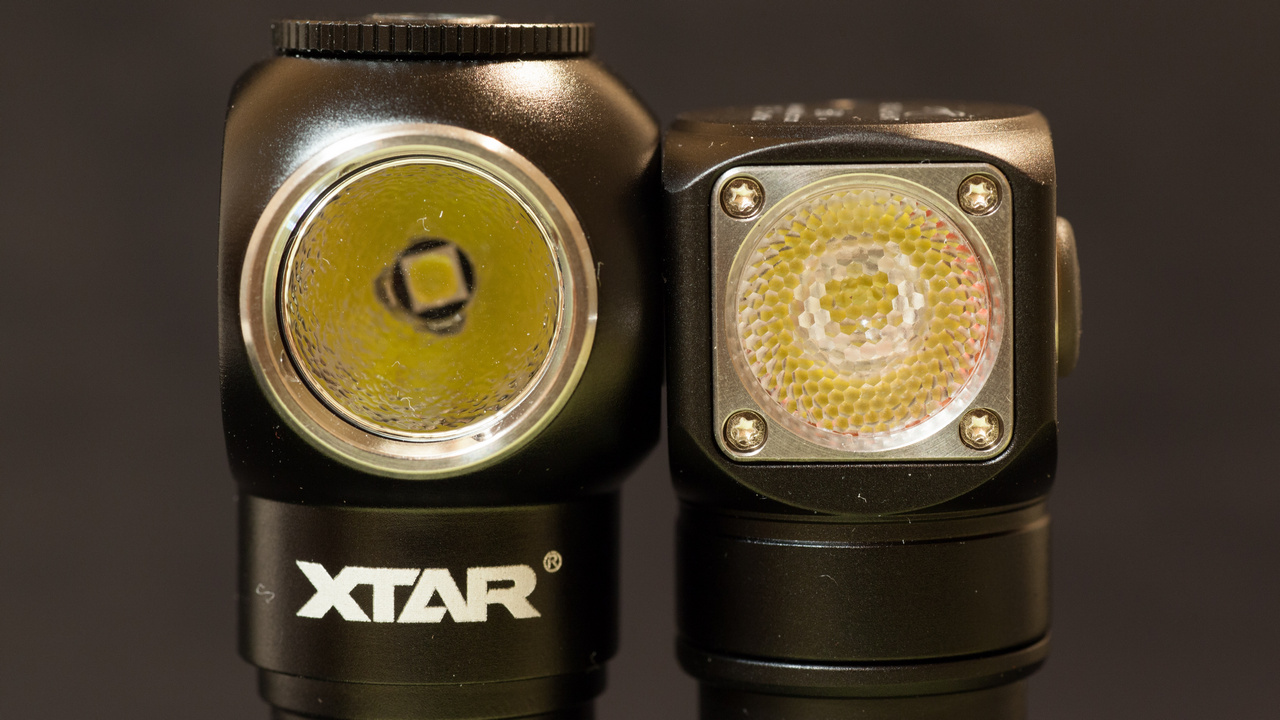 XP-L V6 + SMO reflector are responsible for light.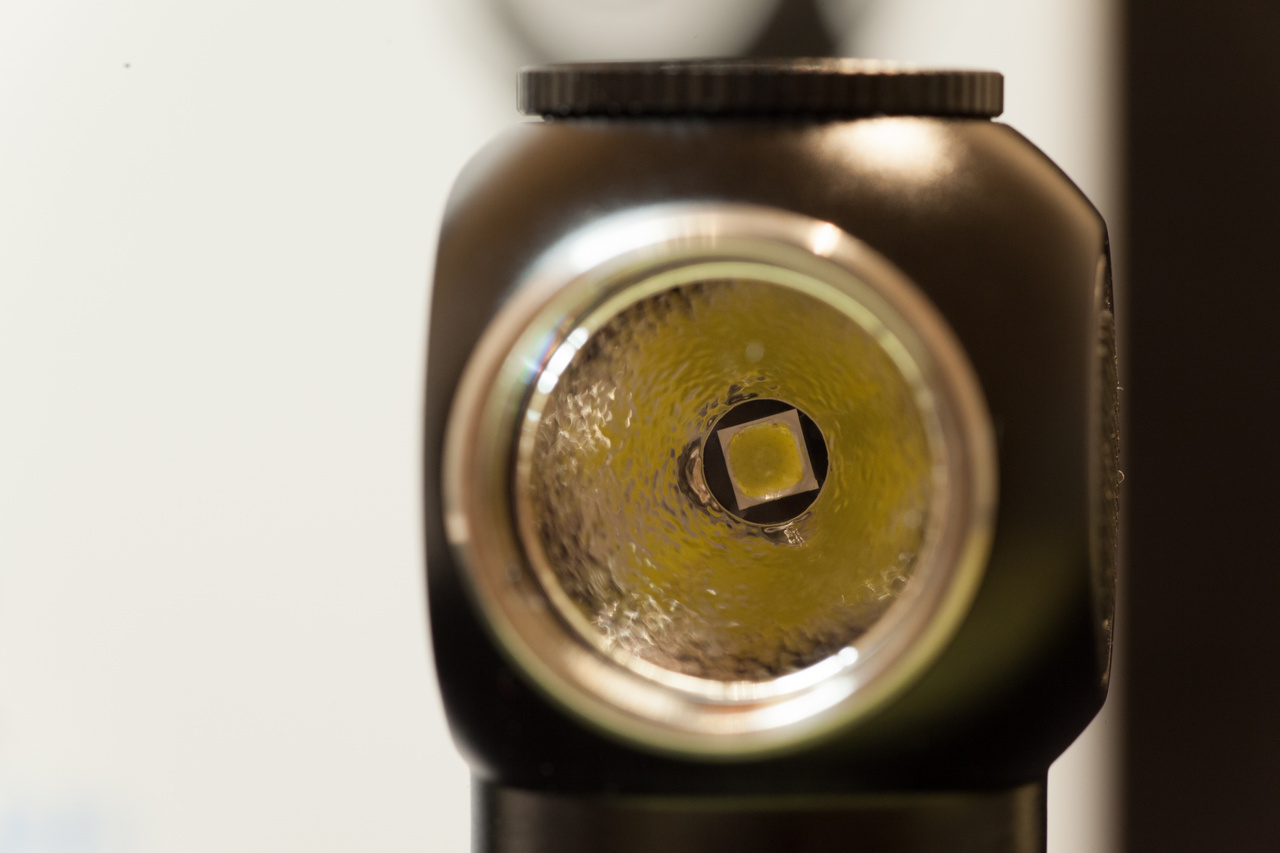 Charging cable has red-green indication. I`d prefer to get it with safety cover on contact plate.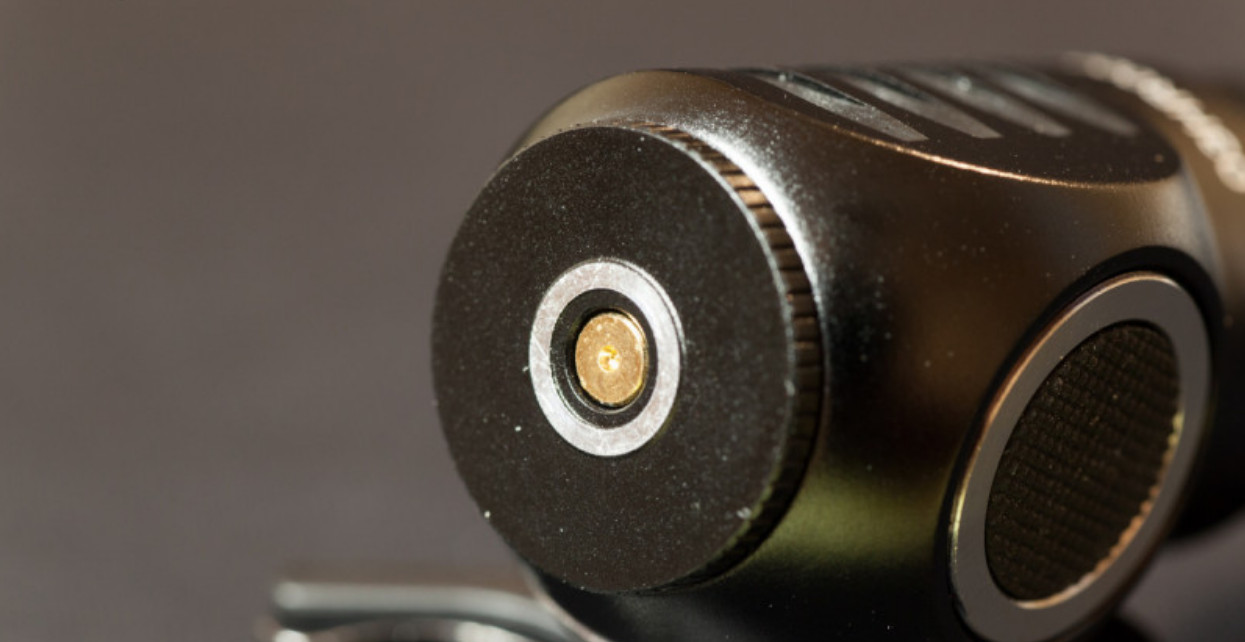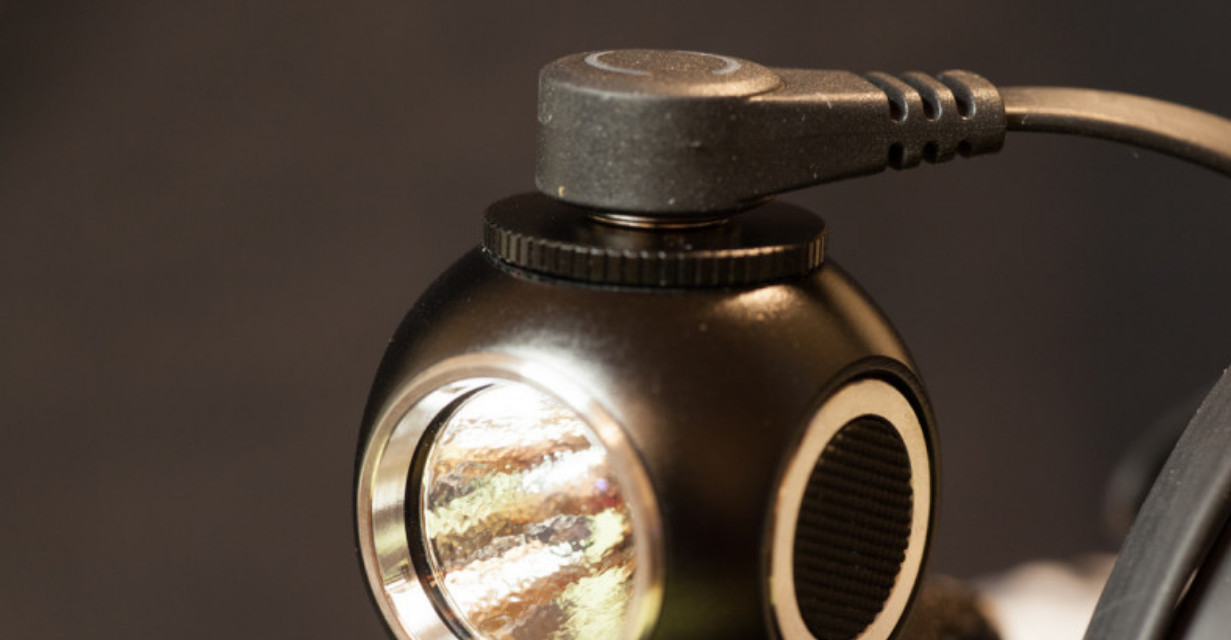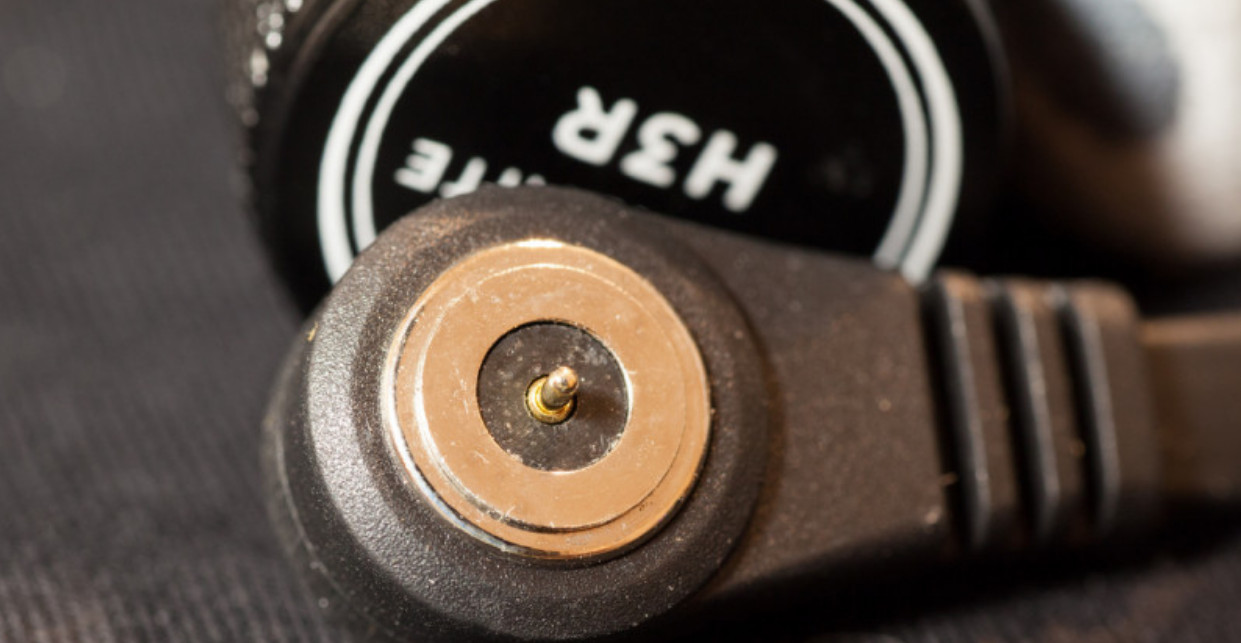 Some insides that I could get access to.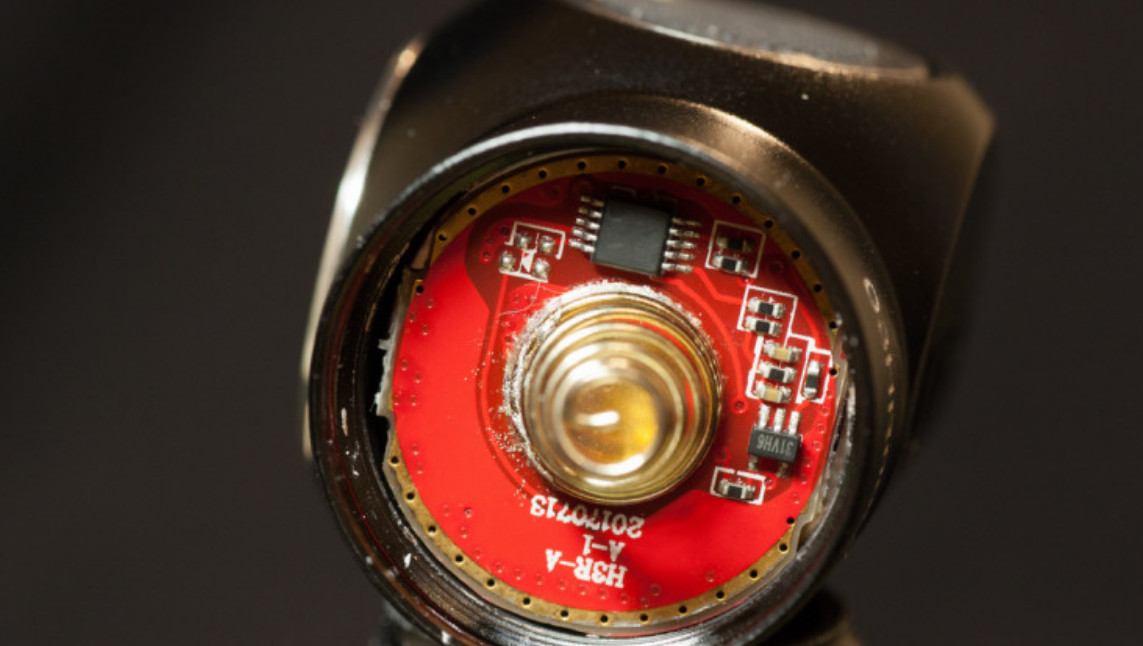 Build quality and appearance are both good, i have no complains. What I don't like – head magnet is almost useless.
UI
Here is an excellent pic from
other
review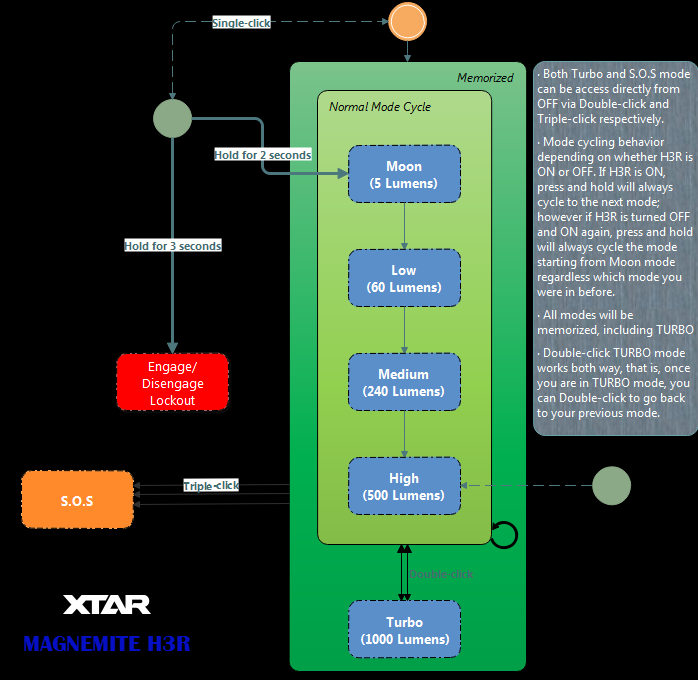 I really like lockout mode and instant moonlight here. What I don't like is that mode memory also extends to Turbo mode.
PERFORMANCE
CW light, that`ll be good to add NW version. There is no visible PWM-shimmering in any mode. Charge amperage is good, 1.1A Other amperage is relevant to other review`s number except turbo, which I measured as 1.6 (which I definitely less than should be)
And here are charts. As you can see, fan cooling doesn't add that much to brightness, but definitely add some time to turbo. So outdoor, with some wind, you can get extra time in this mode. Both pics are clickable.
"
!https://pic.mysku-st.ru/uploads/pictures/03/92/45/2017/12/06/246044.png!...
GIFs show light is the one that you`d expect from such reflector and LED, there is totally no unusual. Set of modes is useful for most of needs. And of course difference between it and H03 is significant.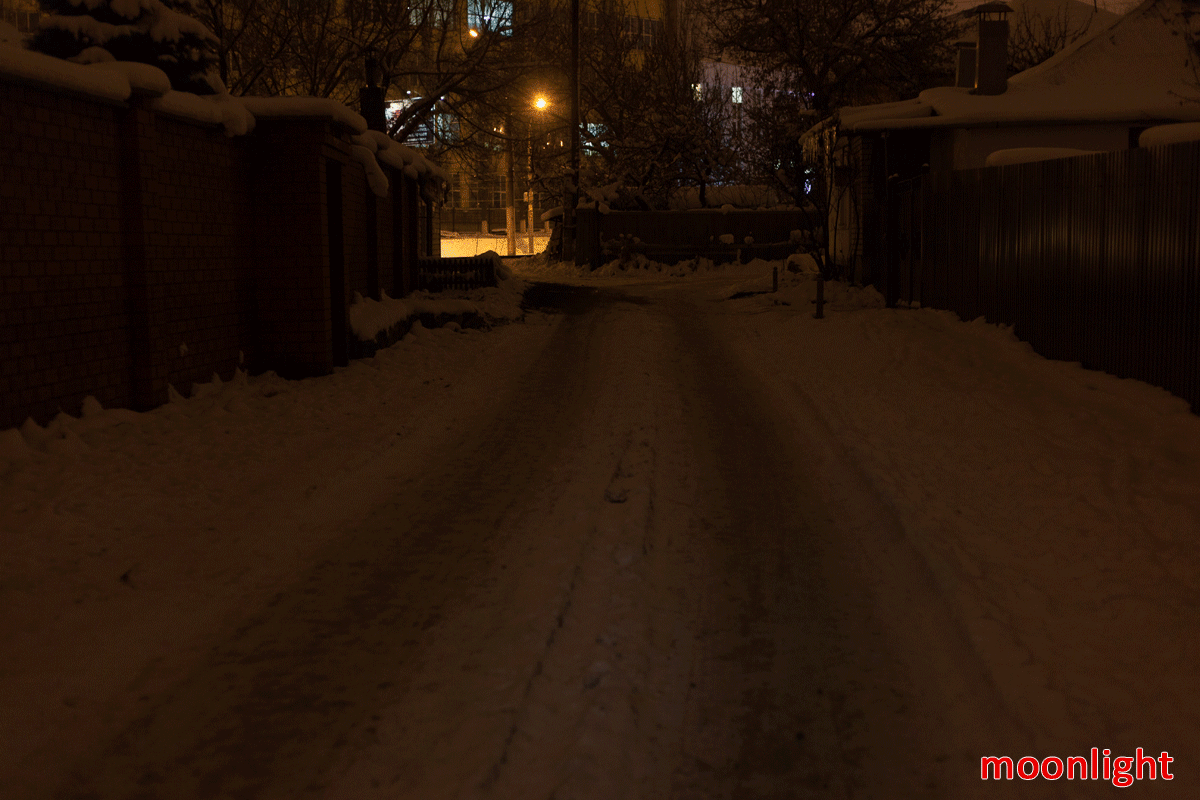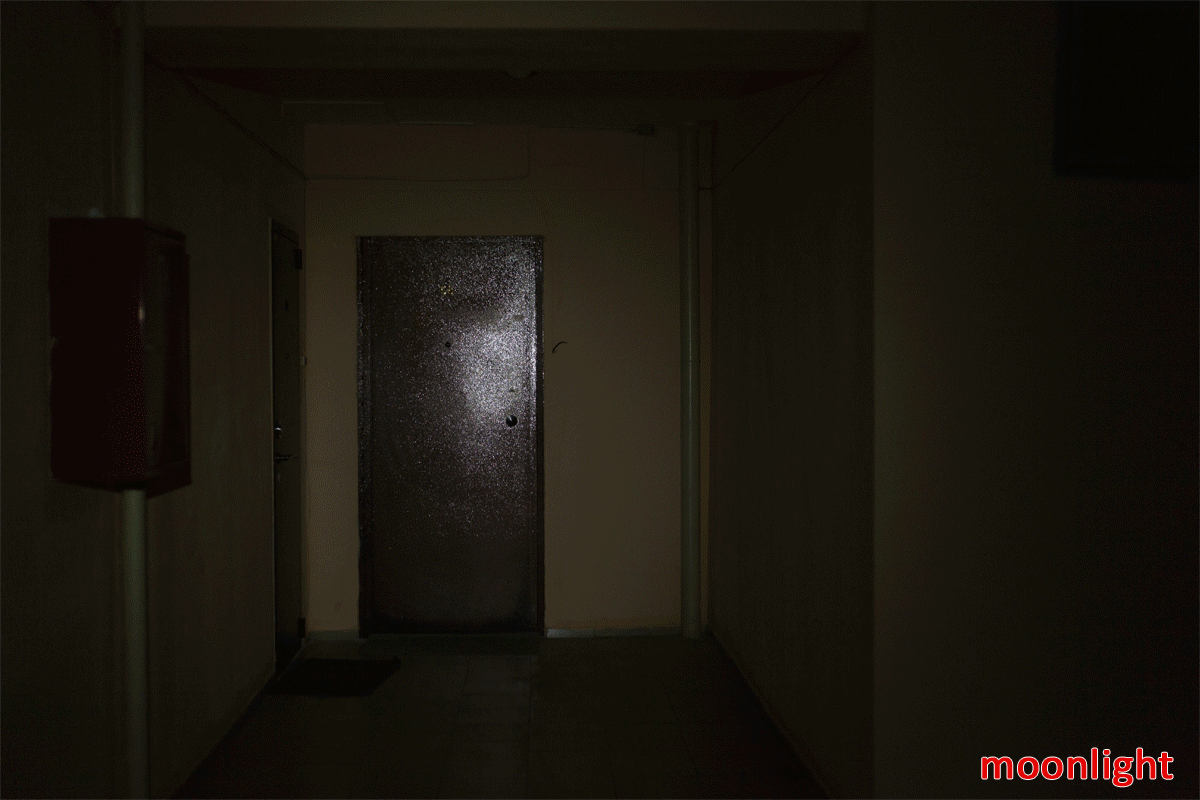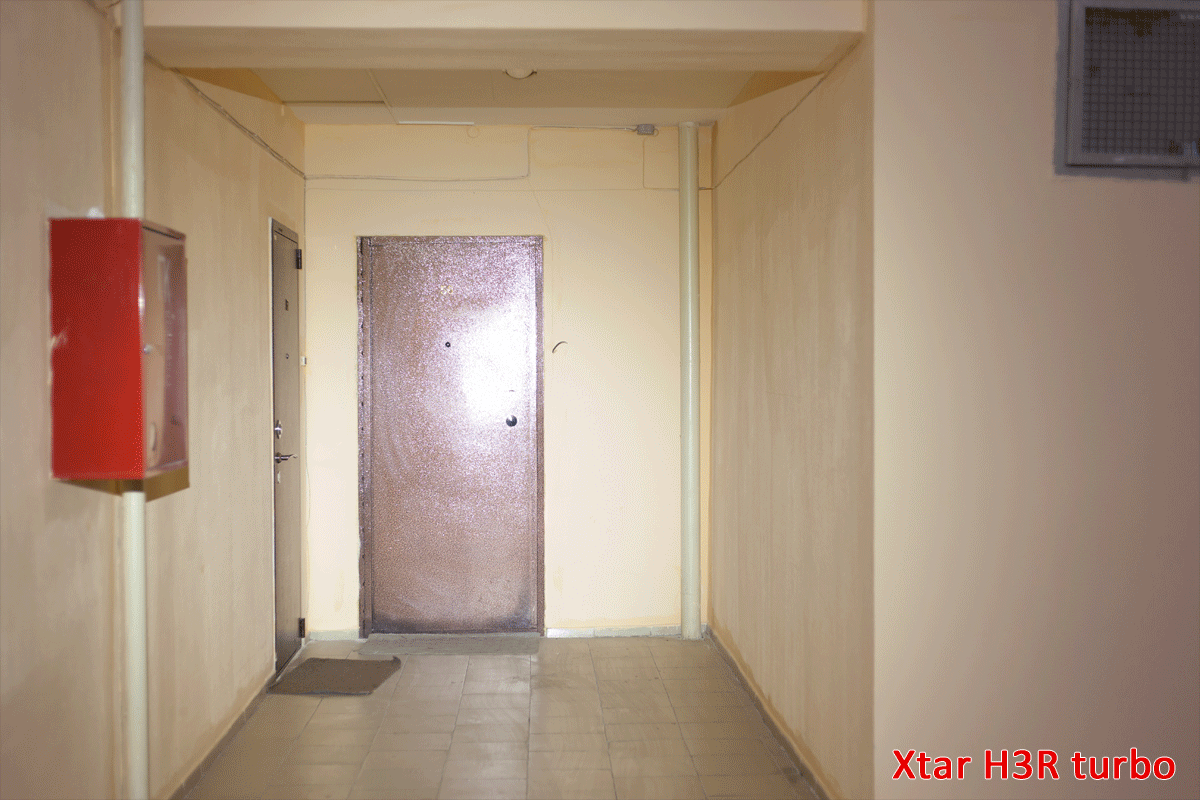 OVERALL.
Good light, that may be better with minor upgrade. Though being a good flashlights is a good fact itself, well. Nothing fancy besides helmet mount , but just normal headlamp. I don't see serious disadvantages here except weak magnet at head. If manufacturer make a minor update (cover of contact plate at
USB
-cable and installing magnet at tail) – this flashlight will be a way better. Of course most of readers here will ask for NW version.