When I bought LED emmiters from Farnell or Mouser I recieved them in a sealed antistatic bag with a desicant.
Just now I recieved Luxeon V2 from mouser and the package had this ticker on: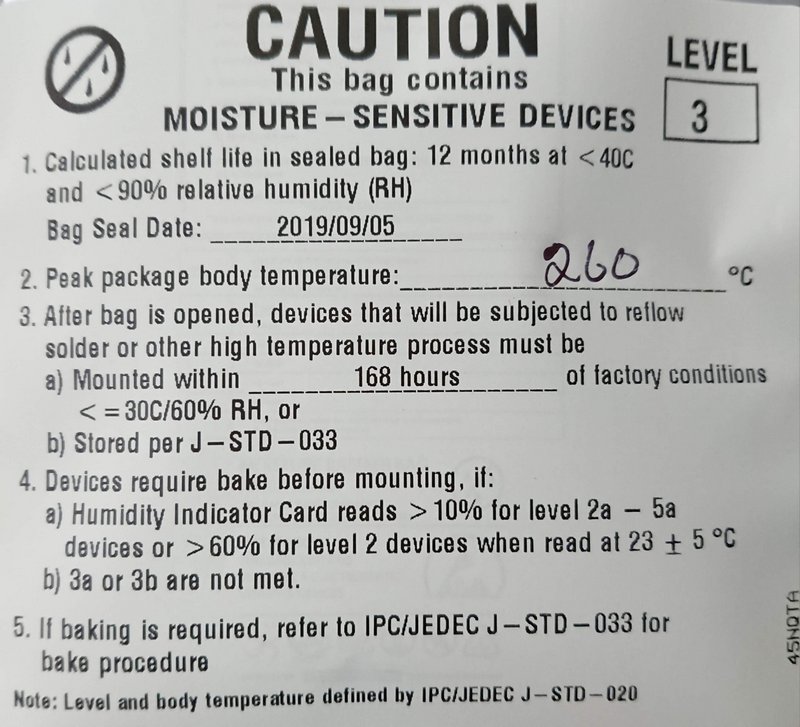 I tohught the shelf life of LEDs was nothing to be concerned about but now I'm not so sure. The spec sheet for Luxeon V2 says that JEDEC moisture sensitivity is level 1 and it doesn't even talk about shelf life, but the sticker says different.
How catious are you with your emmiters?