Golisi IMR18350 1100mAh S11 (Black) 2019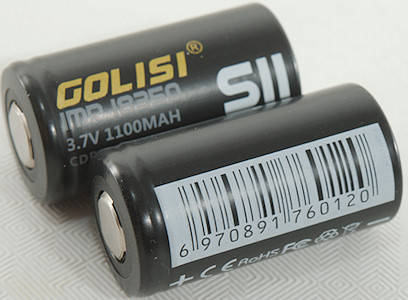 Official specifications:


Nominal capacity: 1100mAh

Maximum discharge current: 11A

Nominal voltage: 3.7V

Discharge cut-off voltage: 2.75V

Charging cut-off voltage: 4.20 +/-0.05V

Internal resistance:
Cycle life: >800 cycles.

This is a high current 18350 Liion cell from Golisi.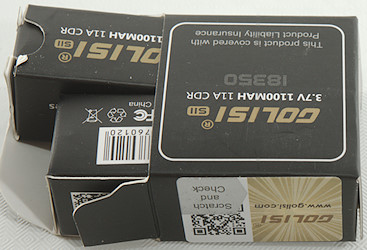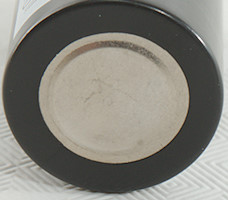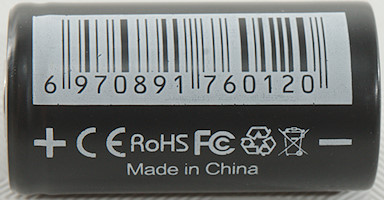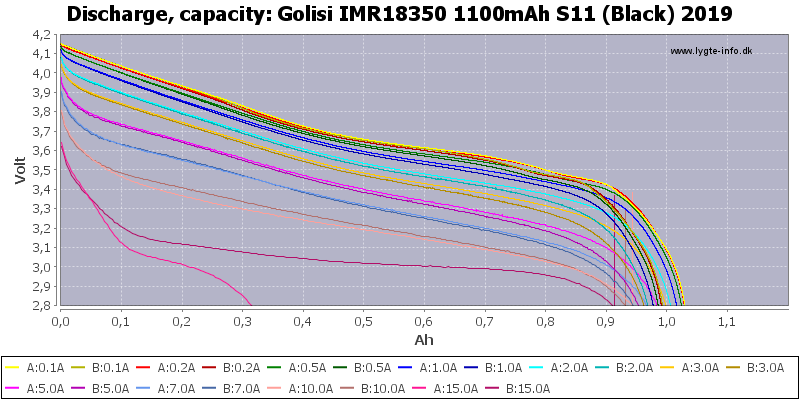 The two cells do not match perfectly. They can deliver 10A, but at 15A they are overloaded.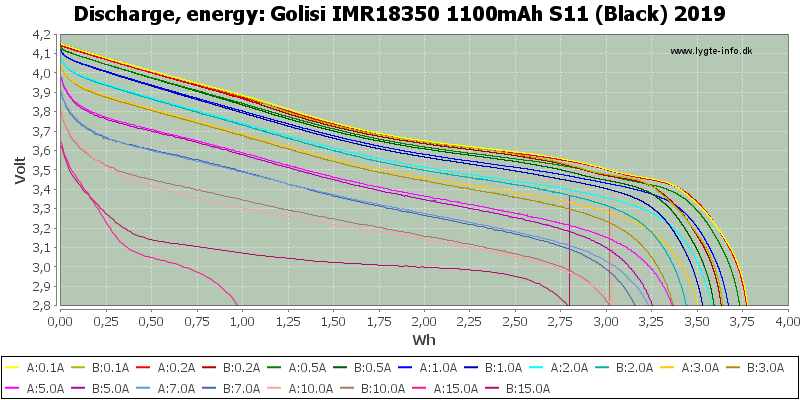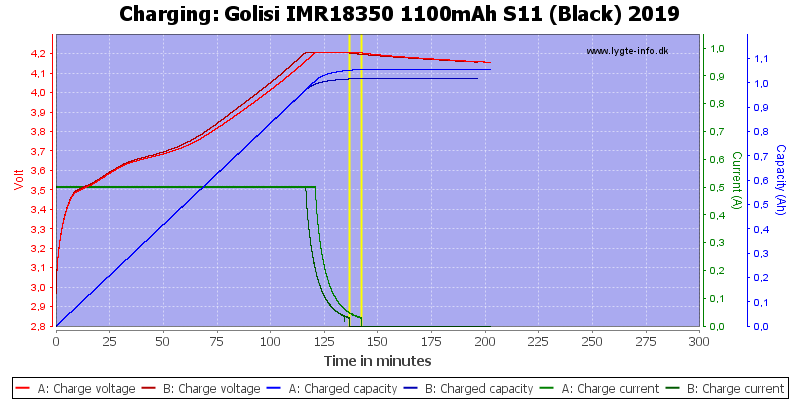 Conclusion
This is from the new generation of 18350 cells that has good capacity and can deliver a lot of current.
Notes and links
The batteries was supplied by Golisi for review.
How is the test done and how to read the charts
How is a protected LiIon battery constructed
More about button top and flat top batteries
Graphical comparison to other LiIon batteries
Table with all tested LiIon batteries