Nowadays there are excellent flashlight choices from many quality manufacturers available.
My collection is starting to take up a whole bag by itself…. so from a practicallity perspective, I am faced with thinking about which Primary and Secondary flashlight I would chose if I could only chose to keep 2 with me — while leaving all others behind (i.e. because the spouse is giving you an ultimatum or becaue you are about to embark on whatever extended quest awaits).
These chosen ones need not necessarily be stored away in a Bug-out Bag nor am I really envisioning this to be a SHTF type scenario where 14500/AA based lights would seemingly be the preferred choice.
Currently my top 2 candidates are:
Eagtac TX3(21700 based with USB C charging and can function as a powerbank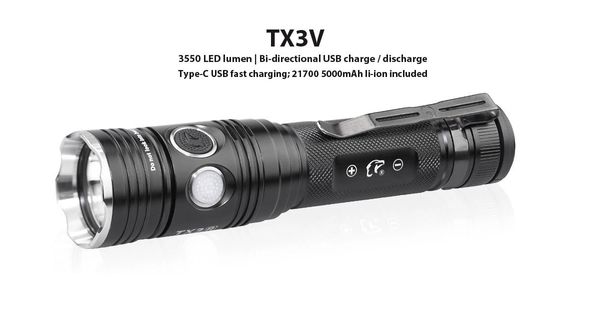 and Fenix HM61R (18650 based headlamp with red LED)
As much as I love my Anduril based lights (Sofirn SP36 & IF25A as well as Astrolux EC01) I can not put any of them into this"Only 2" category. Though I am still awaiting delivery on Sofirn SC31 Pro and BLF LT1, so things may change soon.
maniakman