first real post so work with me here


Battery:
 Cr123/RCR123
Switch:
 Reverse Clicky
Modes:
 5 Modes
LED Type:
 Cree Xml -t6
Lens:
 glass
Tailstands:
 Yes
Price Payed:
 $21.70
From:
Dealextreme.com
Date Ordered:

9th January 2012

Shipped

26th February 2012
 Well my order from Dx finally got here so I got my light over all it is a win in my book but there is just one problem 2 of the 5 time i go to click it on it will not turn on. So not sure if it is the switch which is the consents that the reviews on Dx have come too. To me it seems like the driver messes up do to the fact went I leave it off in different modes it takes less clicks to turn it on again and when it is like that their is sometimes a flash that comes form the emitter.Could not find my multimeter to do and reads from the light.
On high my camera did not detect any pwn but on med and low it did.
Hard to tell from the pics but it does have a doughnut beam
Sorry about the pics not sure what ones are good or not.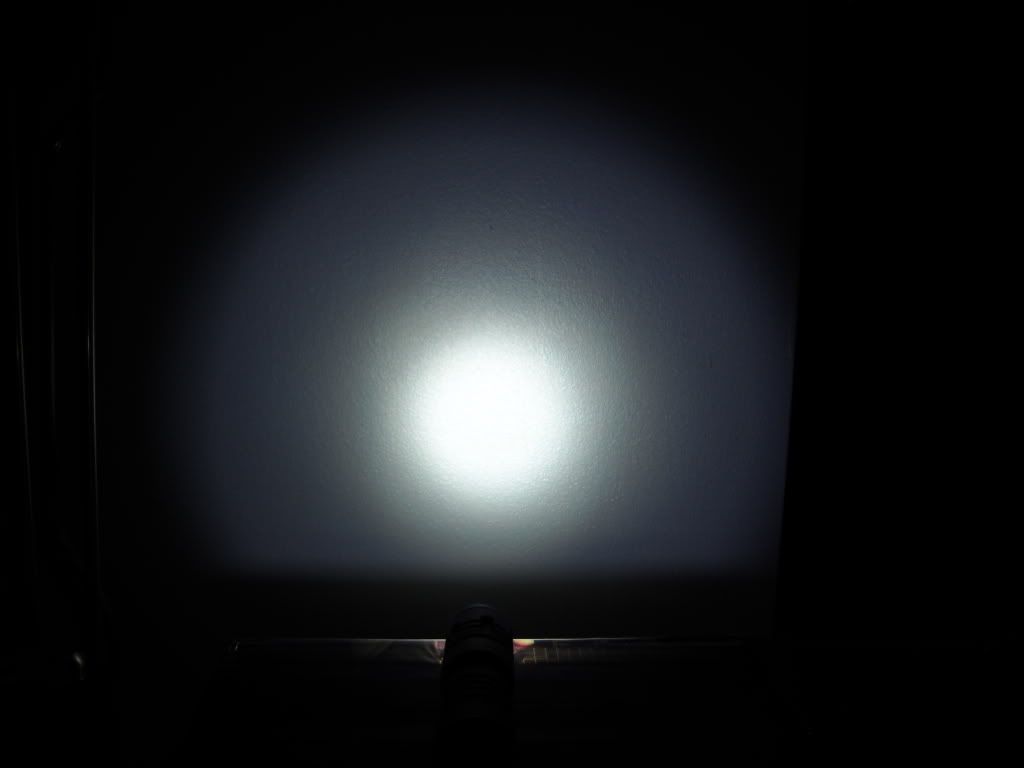 on high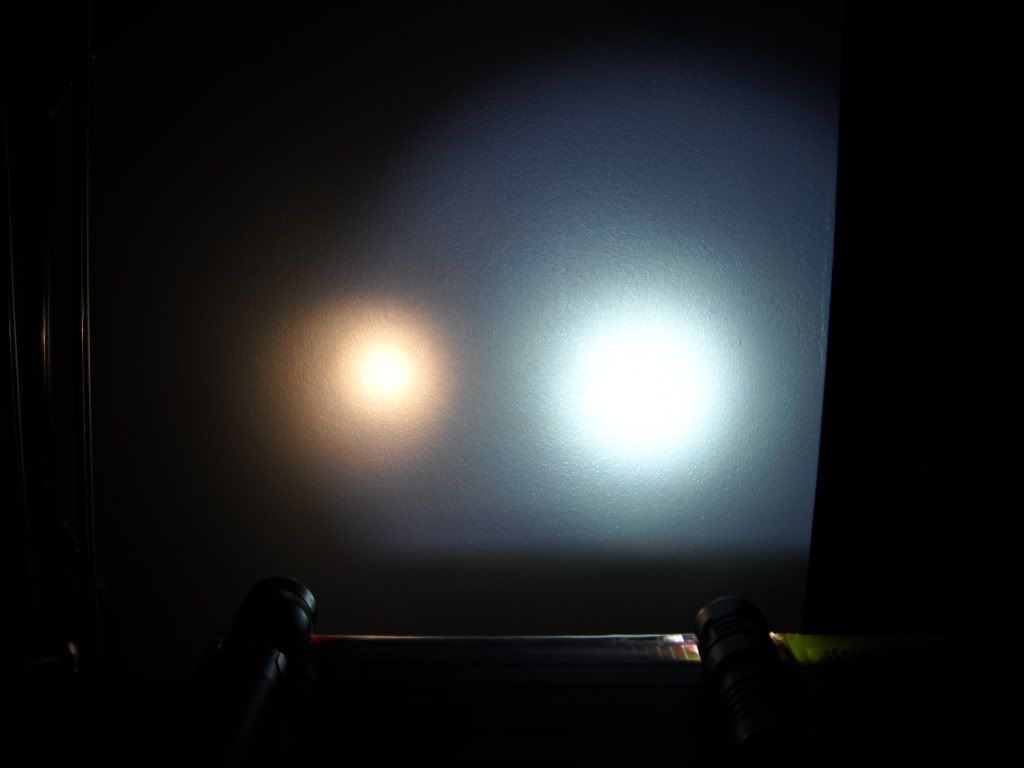 vs Moded Mini-maglight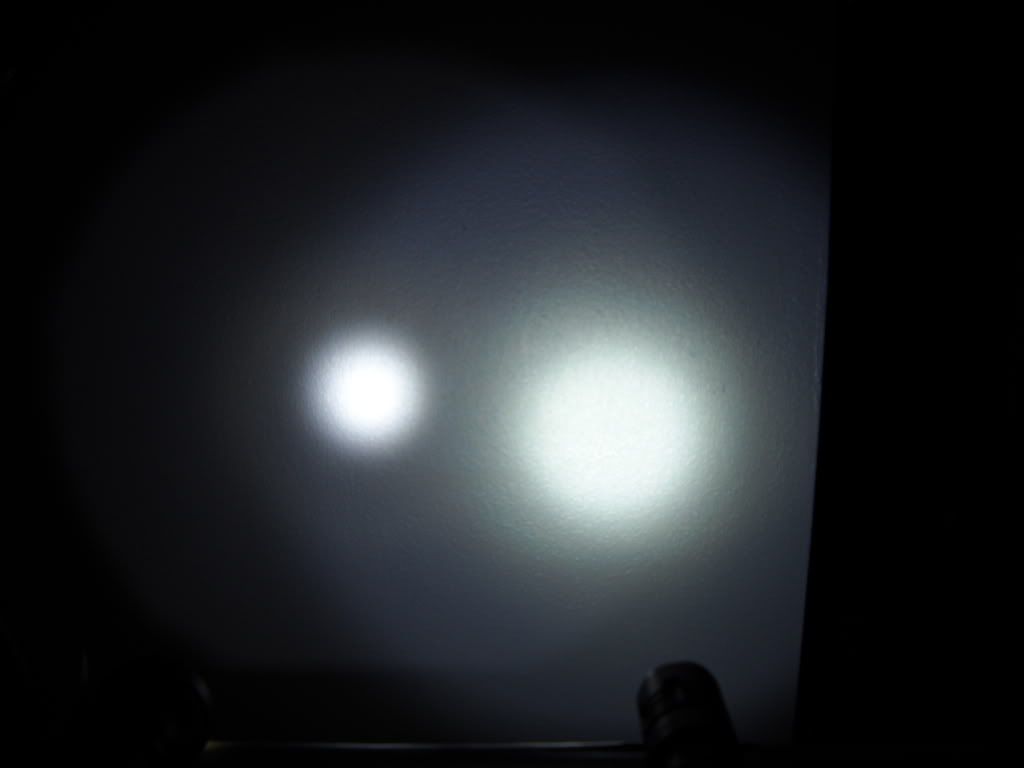 vs Jetbeam ibs II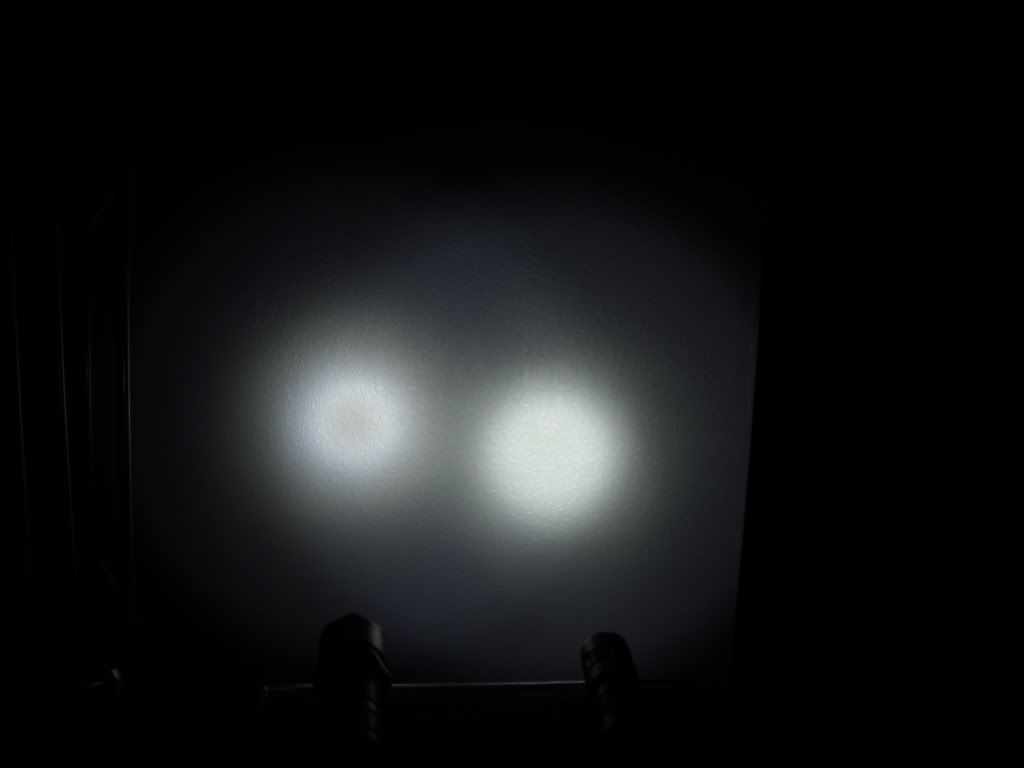 vs l2m with p60 xml drop in